Latest Police vehicle from Carrera has arrived. Already a near sell out, I am lucky to get my hands on one. I just have a soft spot for these kinds of cars and this one is another winner for the collection.
The detail and artwork is just perfect for a car like this. Many might feel this is just a collector car, destined for a shelf. Perhaps for some, but not here. I enjoy taking cars like this out from time to time just for grins.
This is a digital car of course, but easily programmed for analog use. Just hit the polarity switch on the bottom and 3 pulls on the trigger has it in analog mode.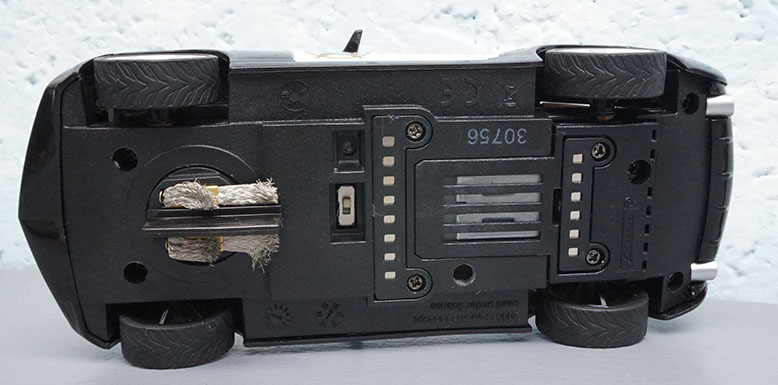 Dual bar magnets help keep it pinned for plastic track operation. But in the above video, you can see this car grips a lot better than I expected non-magnet on wood.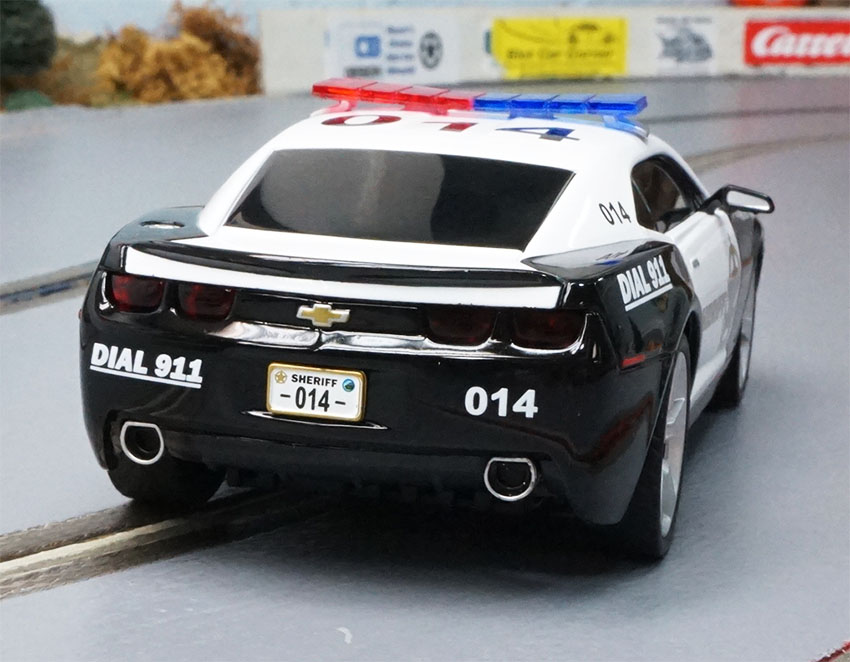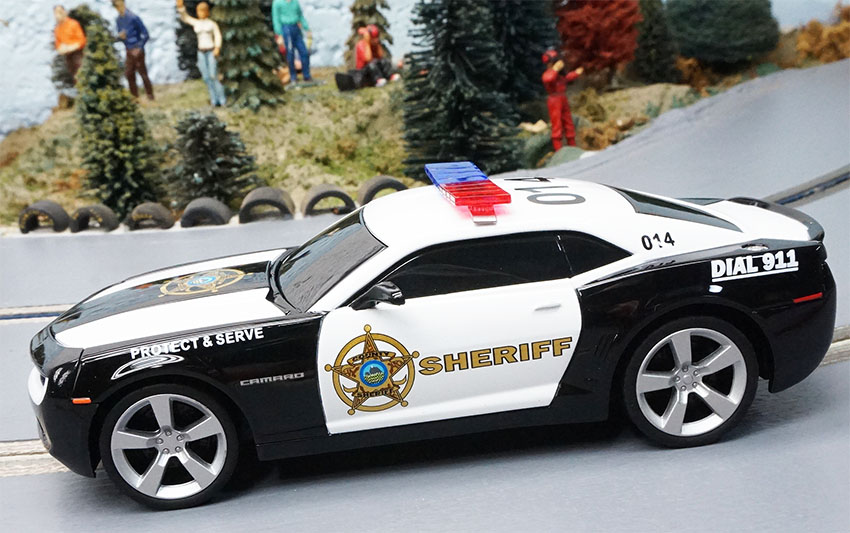 This is a perfect stocking stuffer for a lucky slotter this season. It's unique and appreciated by all ages. Well done Carrera!
-Harry
Sponsored by Carrera of America