The fun of slot car building continues in this new series. Based on the easy to tune H&R and older Pro-Track brass chassis and your off the shelf model kit. Yeah, it's all about the FUN so join in!
Taylor TA Series Proxy Guidelines
$5.00 Entry Fee per car. TWO entries per person MAX.
Please join our FORUM for all the builds and latest news!
DATES: 19 October mail in date for my home track – RACE IS 20-21 October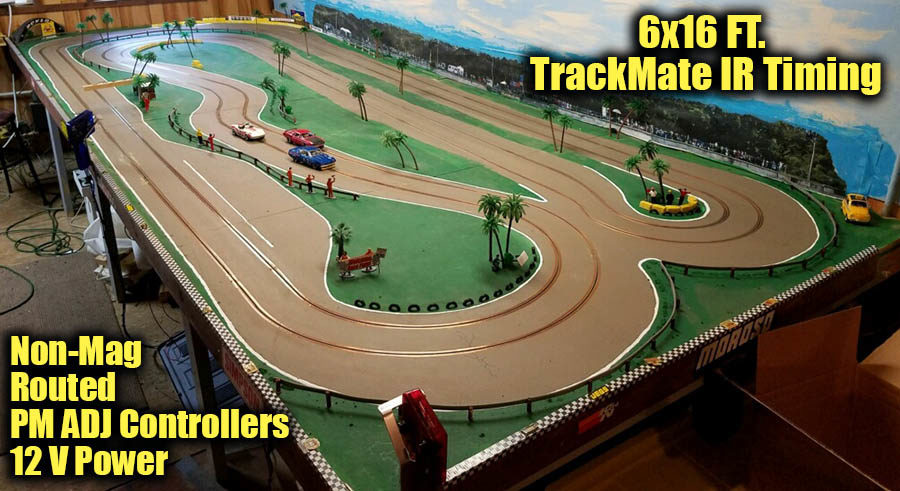 DATE:  3 November at Zcarfan's "Galena Motorsports Complex" Carrera Track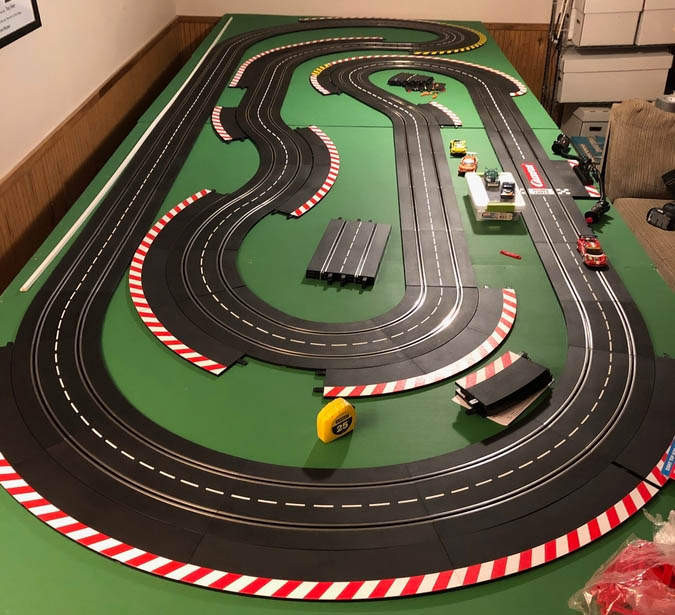 DATE: 17 November at Marks Model World's 8 lane Track

Cars will be raced here at my home track FIRST and mailed onto the next host.
ABOUT: This series is based on the 1/24th  – 1/25th collection of models I am building at home. The models are built for home racing using the H&R chassis as a platform with milder motors and urethane tires.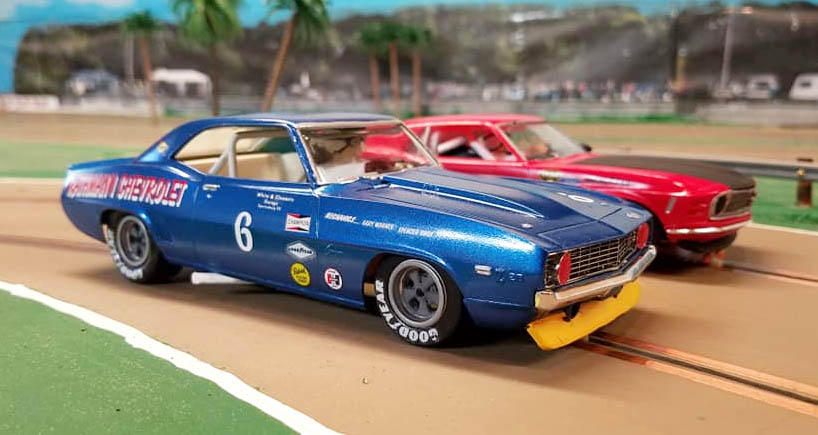 This is a modeling event as much as it is performance. There will be a concours judging event along with the race.
MODELS: American cars that raced in the 1:1 series from 1966 to 1974.
This will be the over 2 liter (O2) American muscle cars only.
See List For Model Selections: Just a reference guide, other years of these styles allowed if approved.
| | |
| --- | --- |
| Make/Model | Model Year(s) |
| American Motors Javelin | 1968 to 1972 |
| Chevrolet Camaro | 1967 to 1972 |
| Chevrolet Corvair | 1966 |
| Chevrolet Nova/Chevy II | 1966 |
| Dodge Challenger | 1970 |
| Dodge Dart | 1966 to 1968 |
| Ford Falcon | 1963 |
| Ford Falcon | 1964 |
| Ford Mustang | 1966 to 1972 |
| Mercury Cougar | 1967 and 1968 |
| Plymouth Barracuda | 1966 to 1968 |
| Plymouth Barracuda | 1970 |
| Pontiac Firebird | 1968 to 1971 |
| Pontiac Tempest | 1964 |
| Corvette | 1973 |
BODIES
Will be plastic or resin only. NO clear/lexan.
Scale will be 1/24th or 1/25th. Kits such as Revell, AMT, Monogram, etc, are the basis. No undersized kits/bodies. COMMON SENSE is your guide. If any doubt, just ask!
NO opening of the wheel wells or adding flares. Kits to remain stock with the wheels being tucked inside the fenders as the 1:1 cars were. AGAIN, please refer to this link of the Historic Trans-Am site as your modeling guide. Although some cars had slight flaring in this series, to keep it simple we will not allow it. 
No altering of the body such as cutting/lowering of the hood, or reducing overall scale such as narrowing. Simply pick a kit/body and build around it. Sanding/prepping the body and removing items such as emblems or molded in wipers is fine.
You do not have to have perfectly accurate body types to build a car. Example: You can use a more common Hemi Cuda body rather than an a AAR Cuda kit. I'll repeat that common sense is your guide. Just a glance the site reference above, along with the model selection guide should easily tell you what we are doing here.
CHASSIS
 In the spirit of keeping it simple:
Chassis will be based on the brass H&R or older style Pro-Track ONLY.
You may alter the chassis such as trimming/drilling/cutting to suit. Just maintain the original front and rear bulkheads. You may lighten it by trimming away excess side pan, enlarging motor opening. 
Since many of these chassis can be stamped out with some inaccuracies, adjusting it to be straight and true is part of the tuning process. This also applies to setting wheelbase. Sometimes the provided holes/front axle adjustment just doesn't match up. So you might have to file/cut to fit. You may solder the front bulkhead chassis to the rear on the H&R instead of using the screws.
No hybrid/3D/Plastic combinations.
Minimum clearance to track: 3/32 (2.38 MM)
MOTOR
Approved Motor List:
The motors are milder, home racing type motors that I am building with. These are also fast enough for larger tracks and used by many members tracks at HRW. 
H&R Hawk

SCC Jaws

MT-5
WHEELS
Based on the H&R/Pro-Track/C.B. Design Narrow/Front 12 MM wheel.
Should have inserts to reflect the style of wheel of the prototype.
Designs such as the solid/milled C.B. Design "Steely" allowed.
Max rear/front track should vary depending on kit. Since you cannot open the wheel wells or alter the body, your track width will vary depending on the kit used. Example is a 1/24 Cuda or Challenger that was recently built had a rear track width (outer sidewall to sidewall) of about 72 MM. Given the tires will be tucked into the fenders, again the width will vary.
You can NOT raise the body to allow the track width to be wider. The body you choose will dictate width with the tires tucked inside the fenders.
TIRES
Urethane on rear only.
Paul Gage or TRU blends recommended.
Fronts may be any blend of urethane, silicone or foam, but must have the scale size of the prototype. In other words: NO "O" rings. NO low rider/low profile. Make it look like it should.
Max Tire Width: 14 MM
GEARING
Ratios are your choice. Pinion combinations such as 9/33 are a standard and work well overall.
You may use either the bushings or bearings that came with some chassis kits.
GUIDE
Blade depth should not exceed 8 MM
Guide should NOT extend past the front bumper of the model. Keep it flush to maintain a more scale appearance. The guide blade might exceed the front bumper a little due to the design. But the front bulkhead of the guide should be no further than flush with front bumper.
You can use either the standard commercial type guides such as PARMA or the 1/32 offerings such as the Sloting Plus Deep wood. You should trim the length of the guide to allow it to navigate the tighter corners on some tracks. Keeping it under 1 inch in length is a good standard.
INTERIOR
Either a full interior such as the one in your model kit OR a flat tray/card type allowed. MUST have driver figure with dash panel/steering wheel.
NO CLEAR/LEXAN MOLDED trays.
Front and rear glass present as per the prototype.
EXTERIOR
Paint schemes/designs should closely follow the styles used in the prototype series. It's very easy to research this, but here is a link to the Historic Trans-Am Series car section to assist you. 
Please feel free to join the forum and join the fun!
-Bob Taylor