Here are some updated photos of Snyderville Speedway,
This is a Carrera Digital 132/124 track. The dimensions of the table are 14'3" by 7", and the track is around 60 feet in total length. At this current time, I am just running it off the stock Carrera Digital 124 power supply and stock Carrera Digital wired and wireless controllers. The Woodruff, SC. These pictures were taken just a couple days ago after I finished painting the track. Here is what the track looked like before paiting and the minimal amount of scenery,
More original pictures can be found in my thread in the 'Club/Home Connection' section. Here is the link,
viewtopic.php?f=29&t=16110
And here is the layout,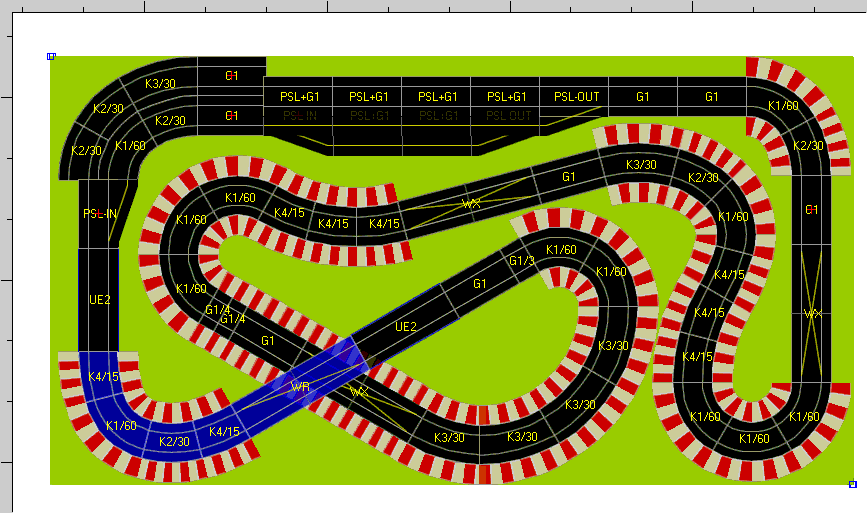 I think it looks much better now. I still plan on adding some more scenery. I plan on it staying pretty basic in terms of scenery, though, because I may want to change the layout in the future. So nothing I have done is permanent. It really is so cool to have a racetrack at my house! It makes me feel like a kid again...