A number of us were invited back to Hangtime's home in Cuyahoga Falls, OH for an evening of food, fun and laughs on his "still not officially named" Max Trax track last night.

After some shake down action and some tasty eats - we kicked off the racing with the Stock T-jet class!
The track: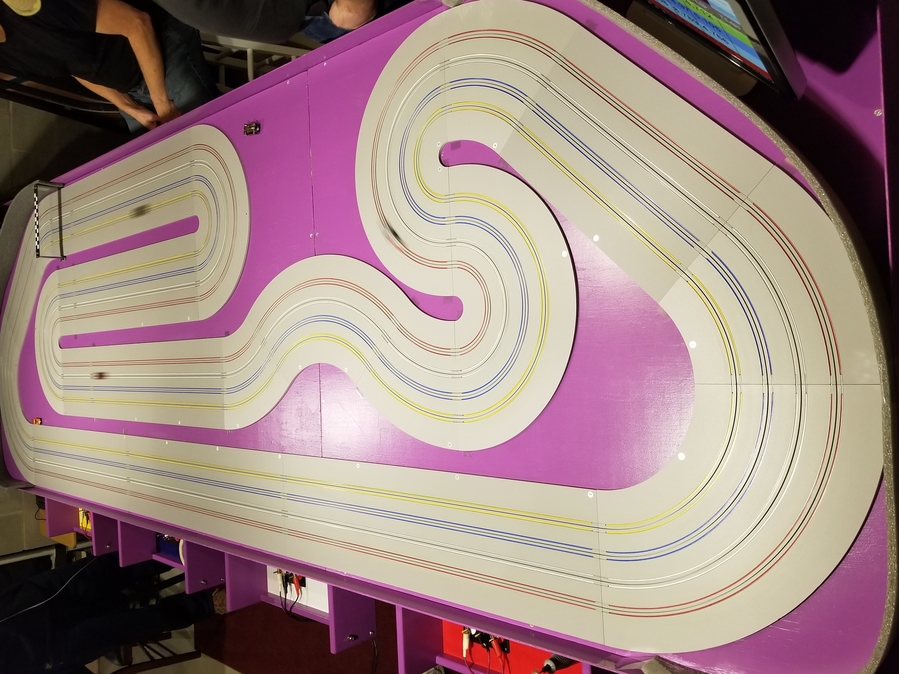 The drivers and their cars were:
Our host Hangtime and his black and white Camaro: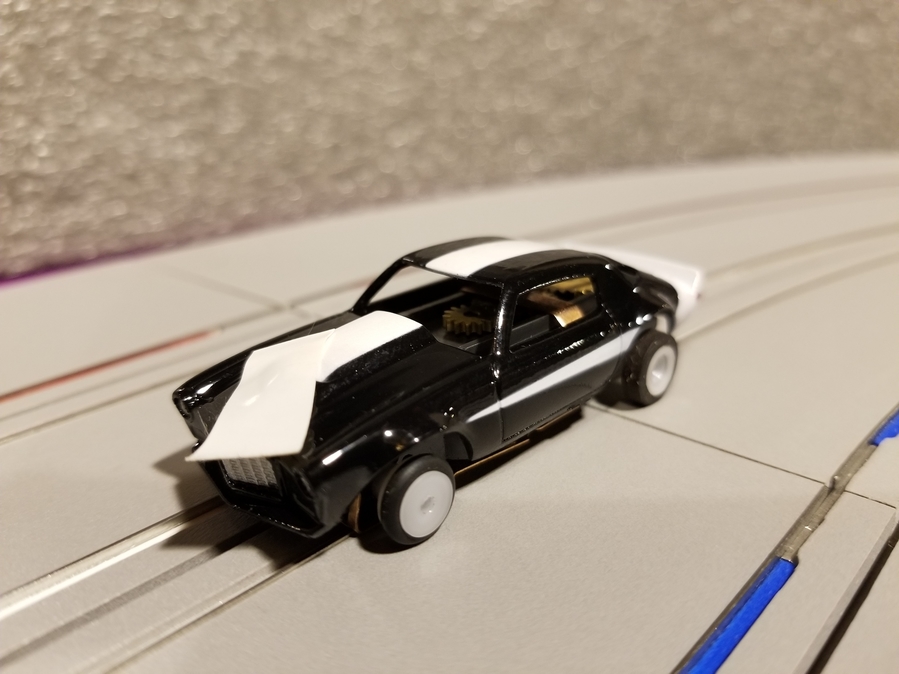 Russell May and his blue Ferrari: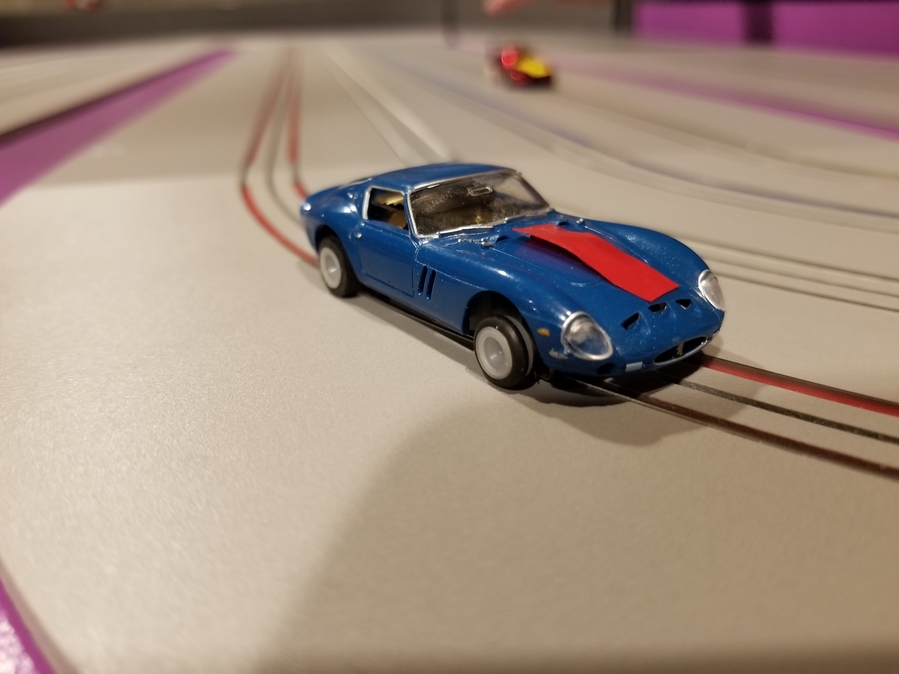 Rusty "RJ" Jackson and his orange Challenger:
Ben Naelitz and his red chrome Daytona: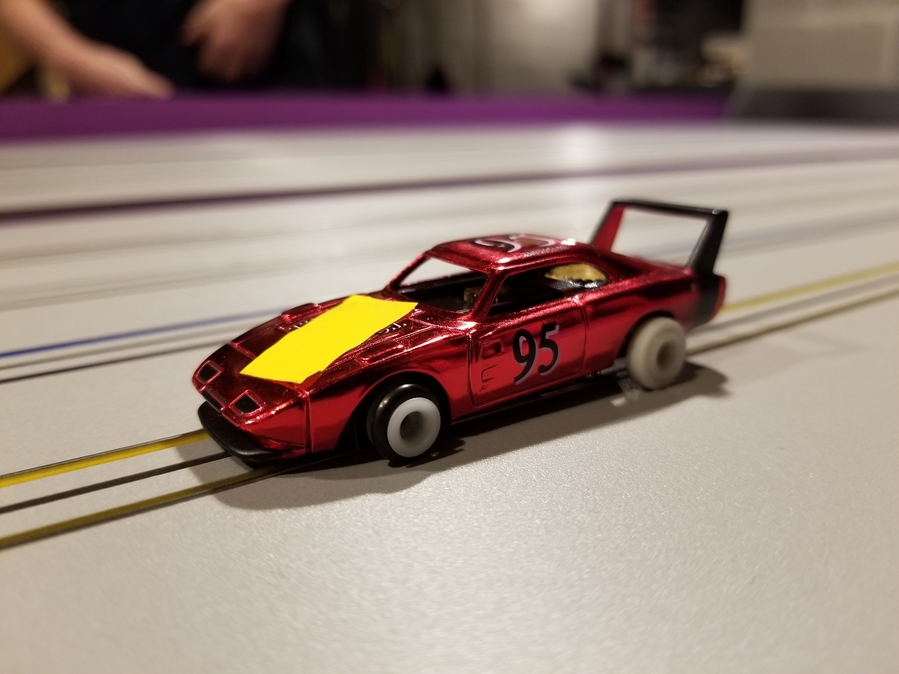 Breadman rolling his green Ferrari: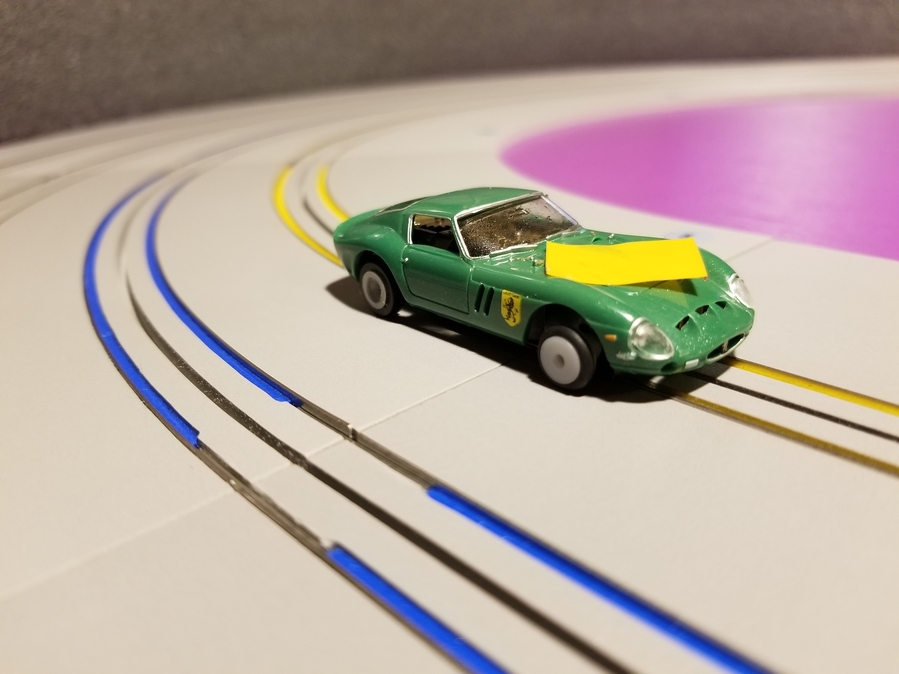 Paul "Flash" Reeve with his red and white #3 Camaro: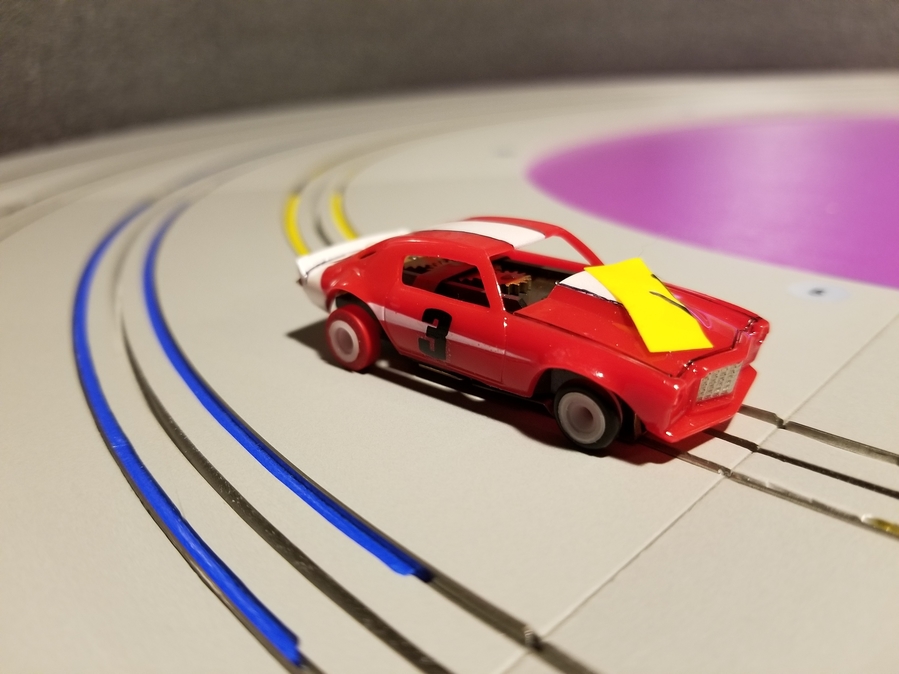 Steve Reed running his copper and white Camaro: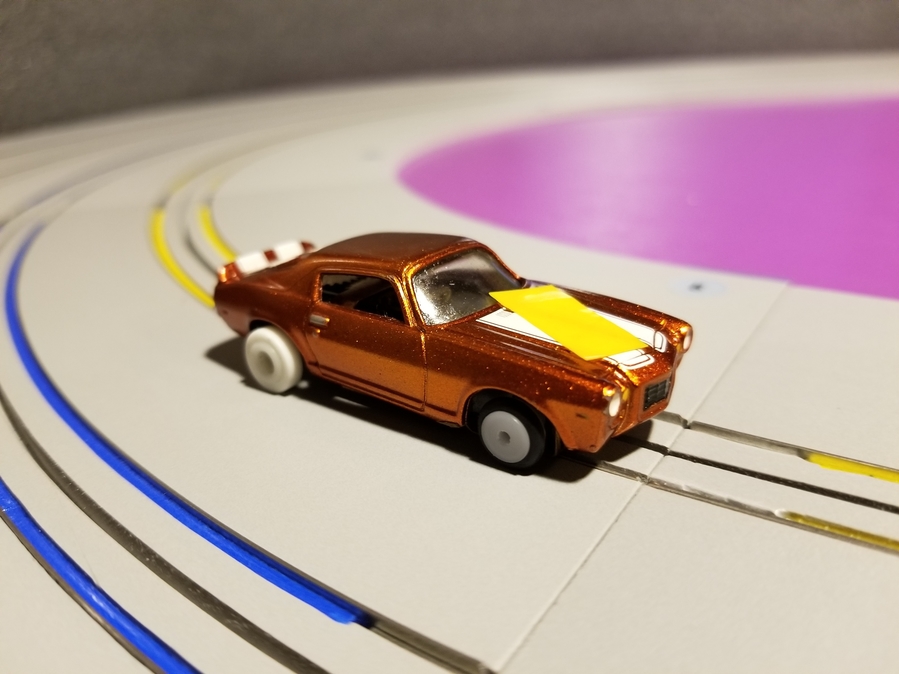 Me and my red and white Camaro: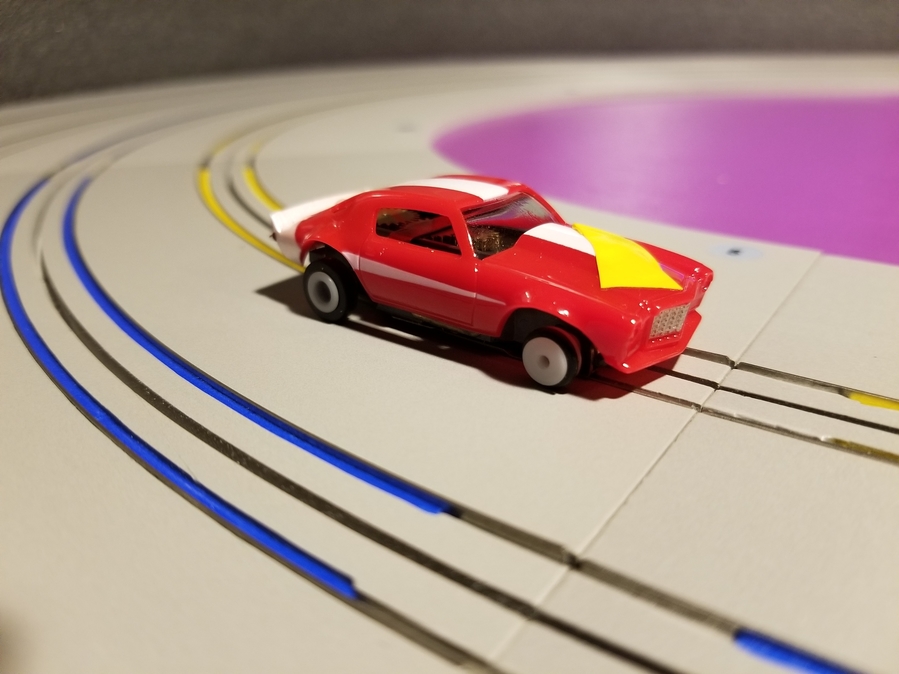 Pictures from the racing action: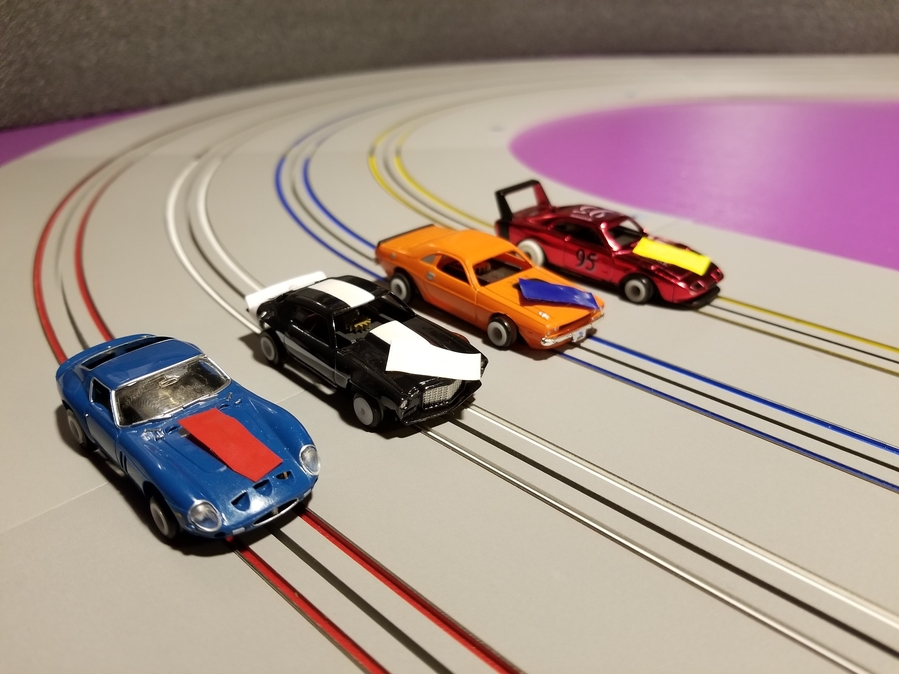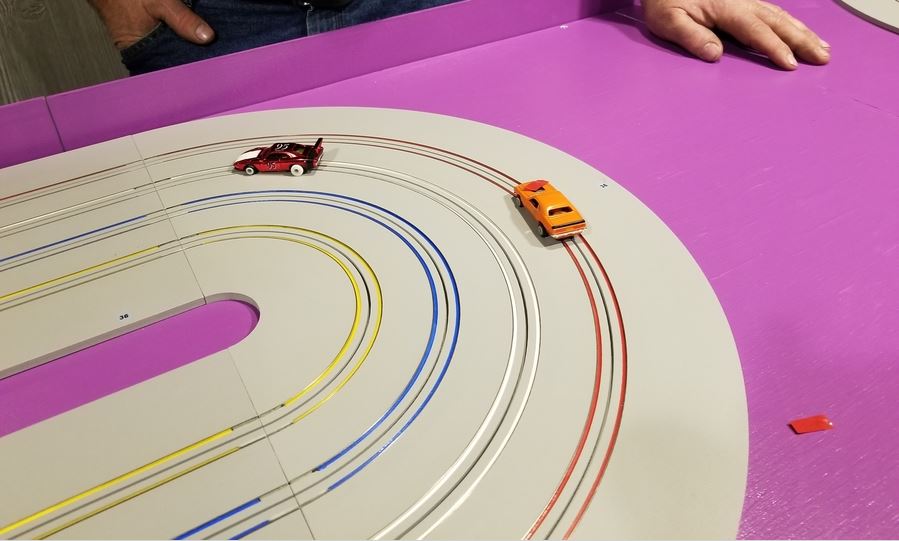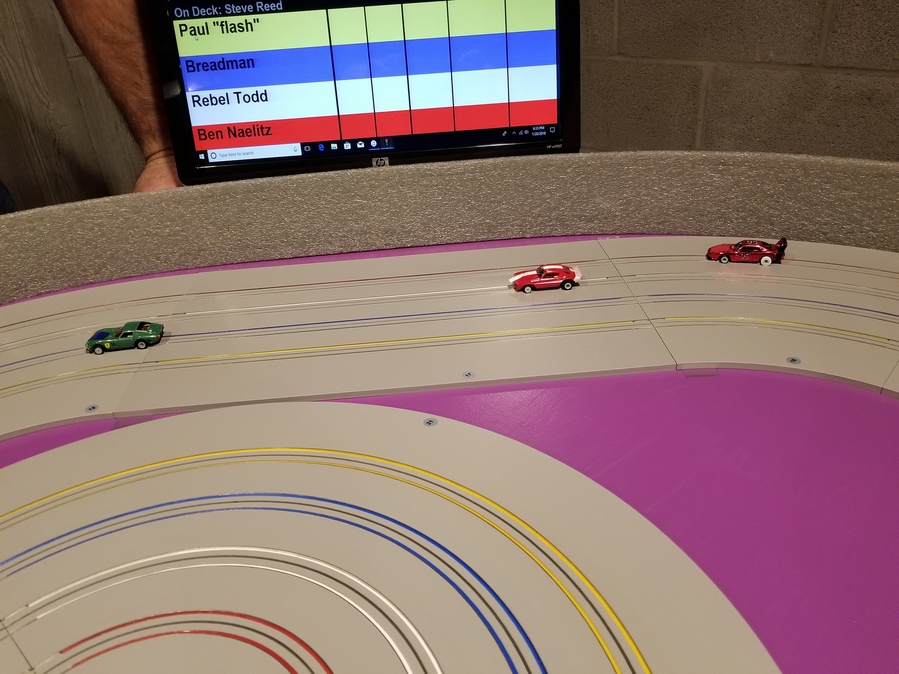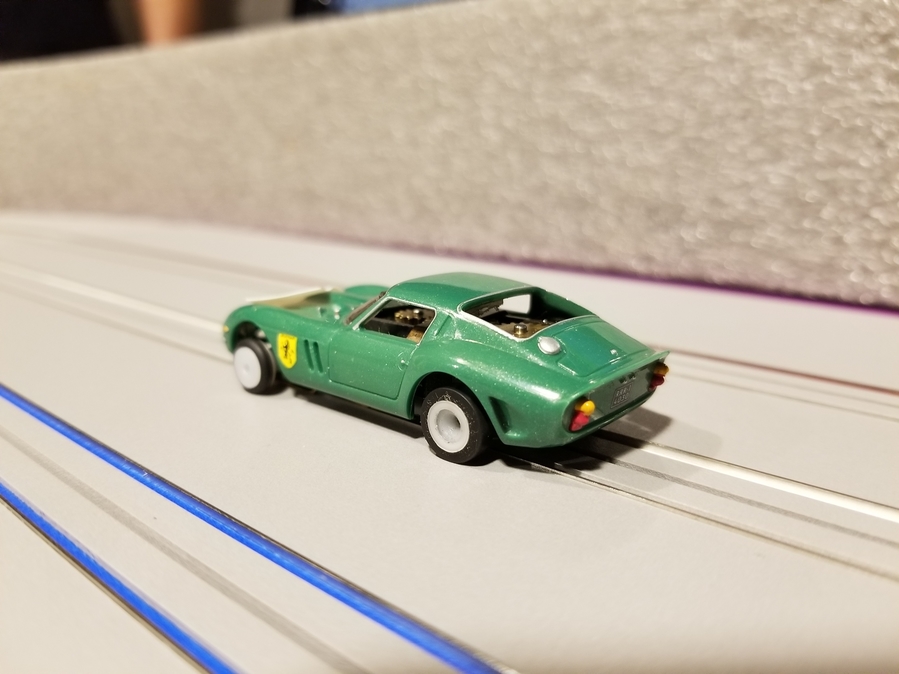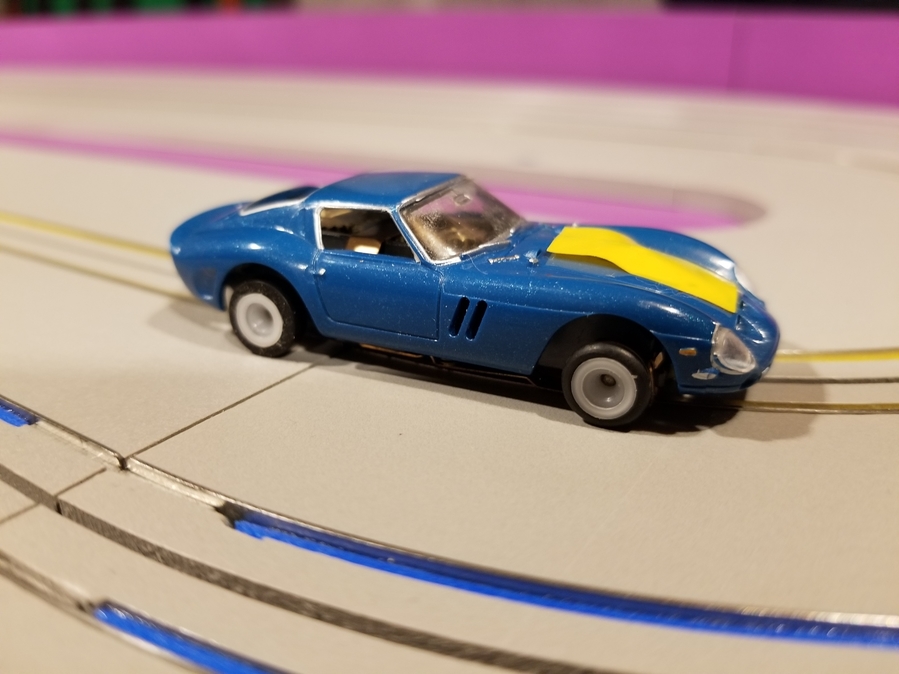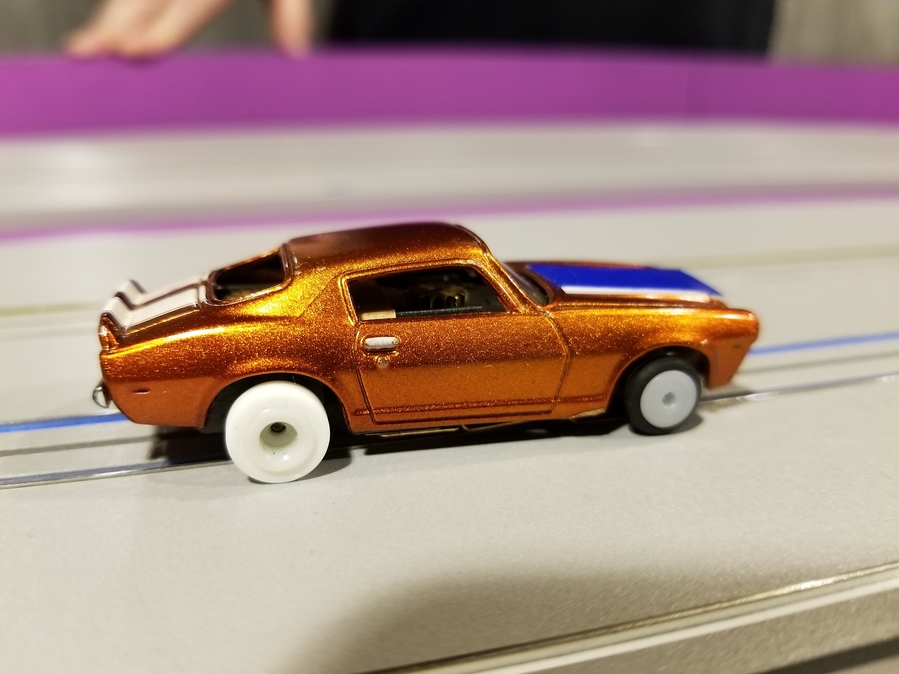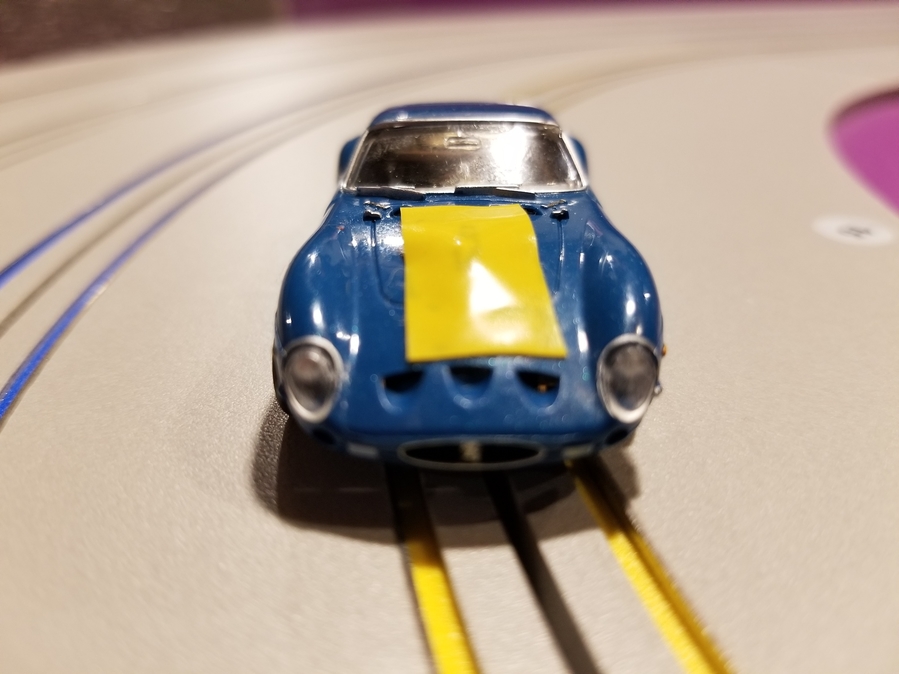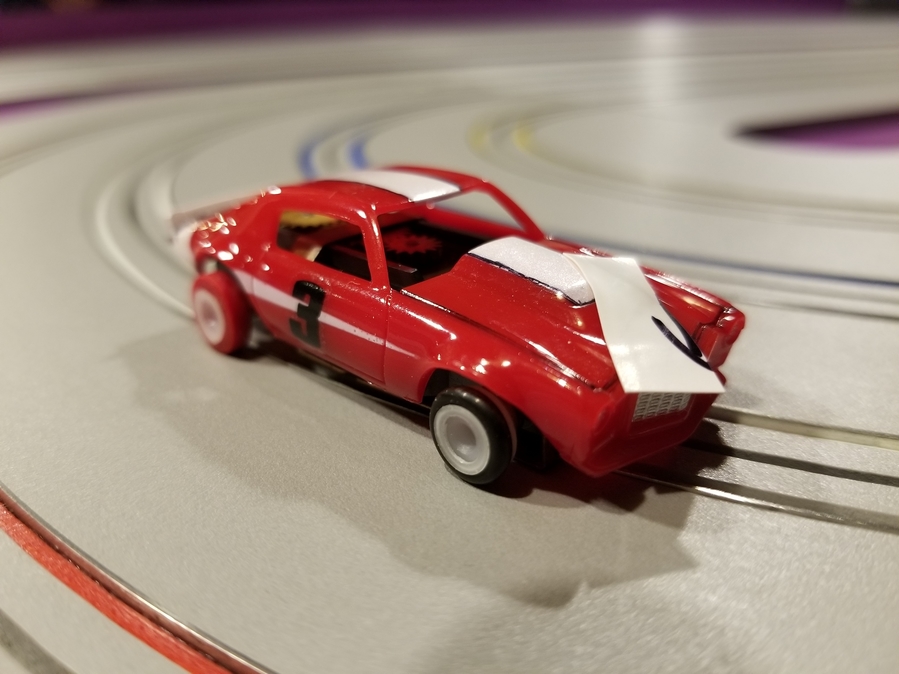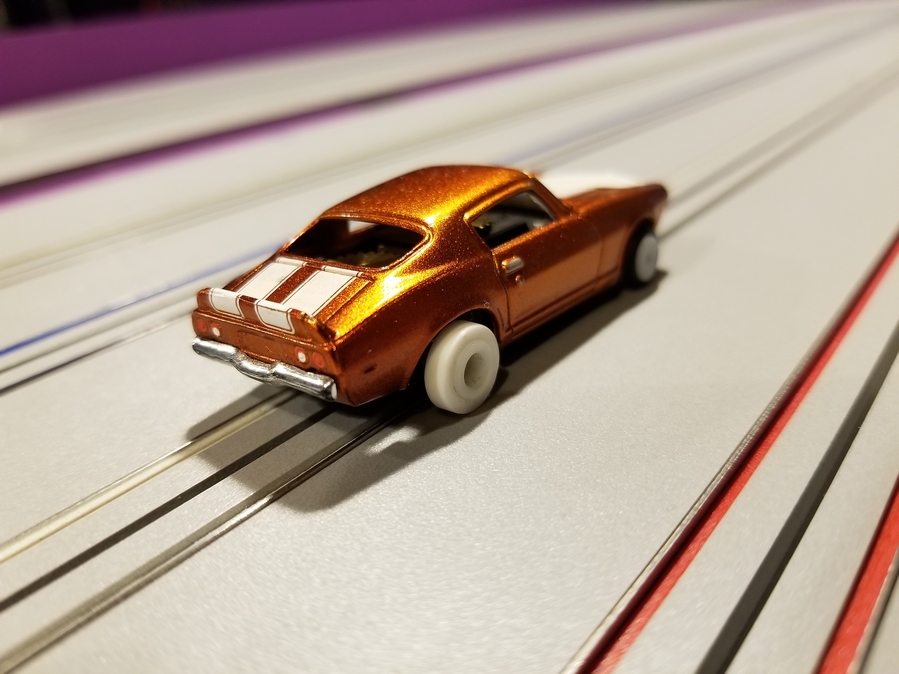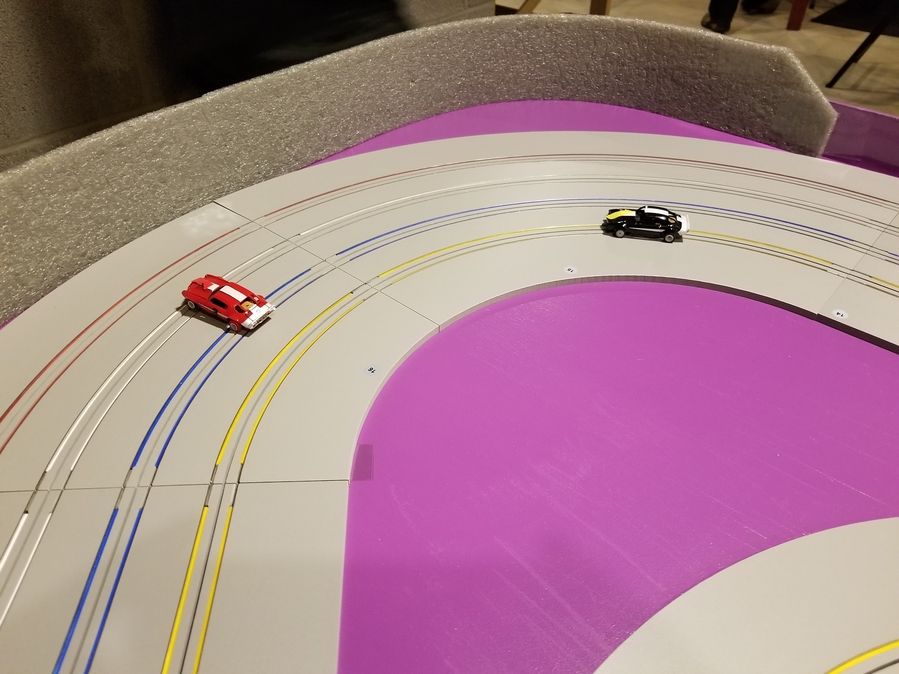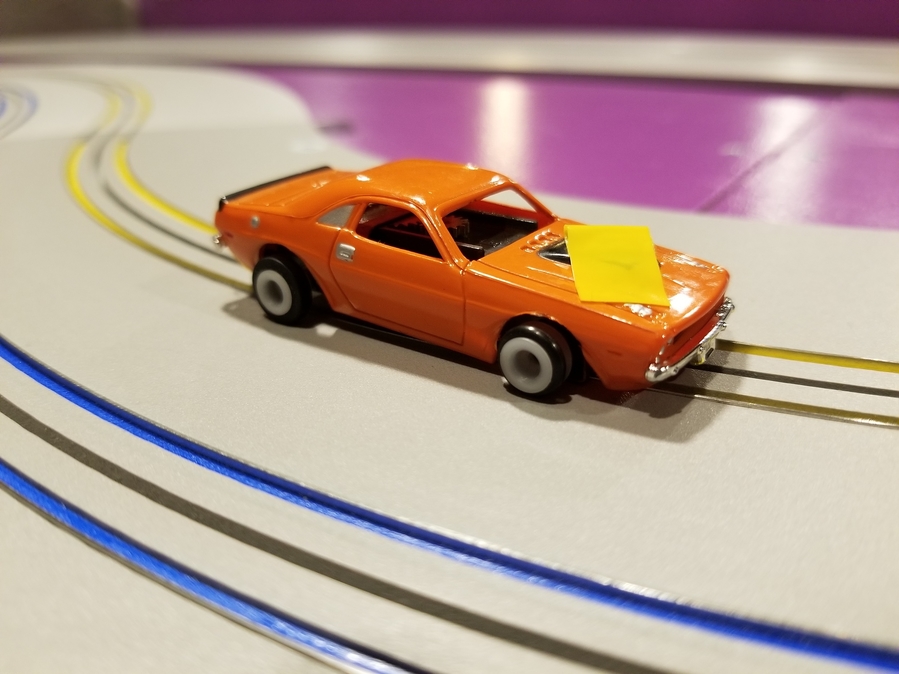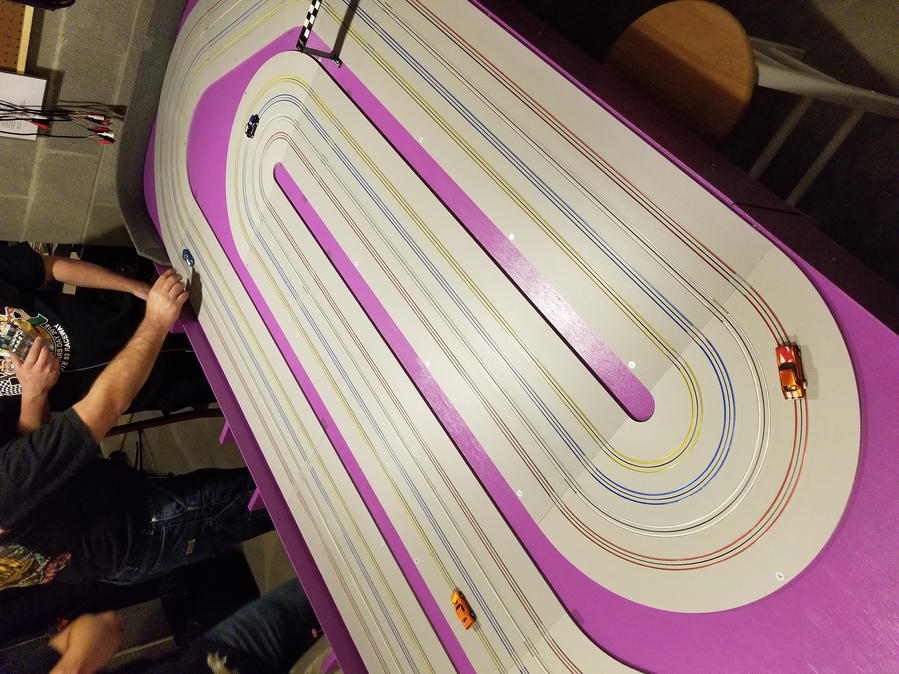 The track was fast last night and handling was at a premium making it VERY easy to overdrive things if you weren't careful! Some tried to use 8 wheels in the corners to help make up for it, but that didn't always help...


When the checkered flag dropped - the finishing order was as follows:
Always an entertaining class to run!