It was a great evening of food, fun and laughs last night running on Slot Therapist's "Iceman Raceway" road course!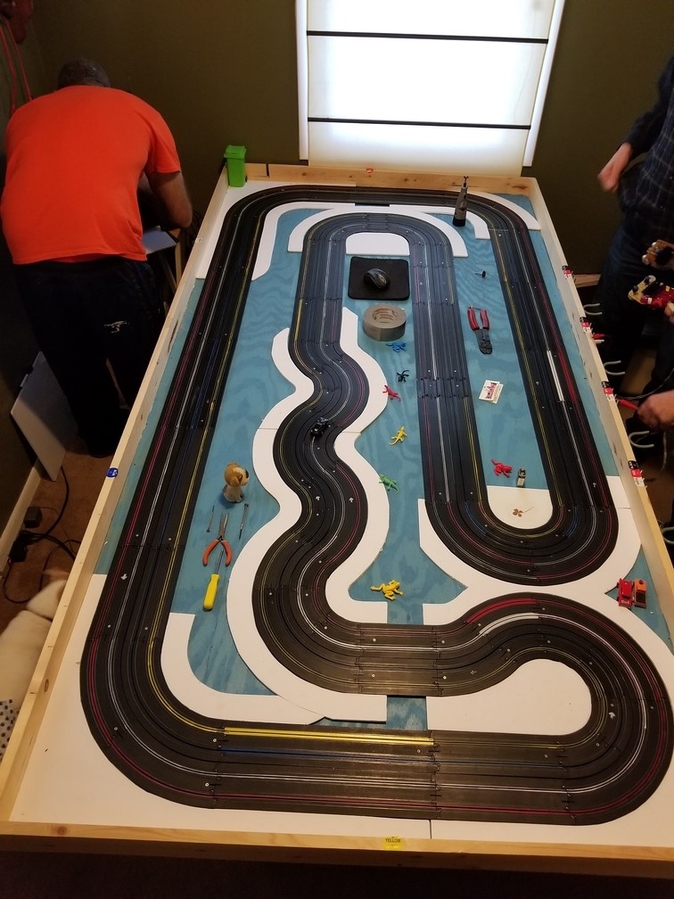 The first class of the evening is a class we refer to as "Friday Night Cars" - it is a local area class that is designed around minimal cost and maximum fun! It utilizes a Johnny Lightning / AutoWorld Thunderjet chassis (or Ultra G with the button magnet removed), an RT-HO brand brass weighted front end and silicon rear tires. (either on factory rims or aftermarket double flange rims) The weighted front end keeps the the front end planted and the lack of traction magnets keeps things "sporty"!
Our racers and their cars were:
Our host - Slot Therapist and his flamed Nova: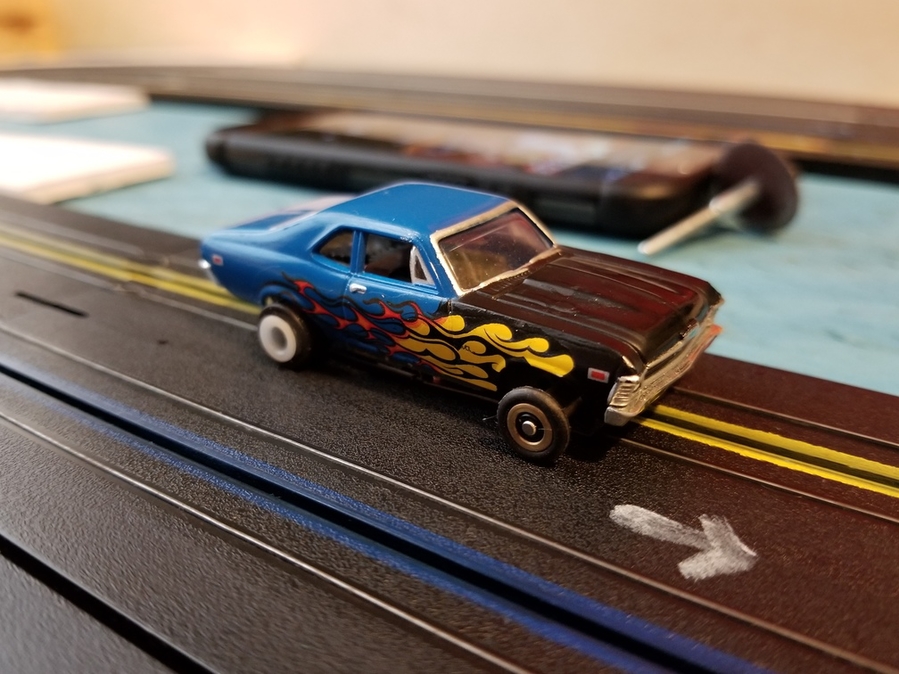 Steve Reed and his red '57 Chevy: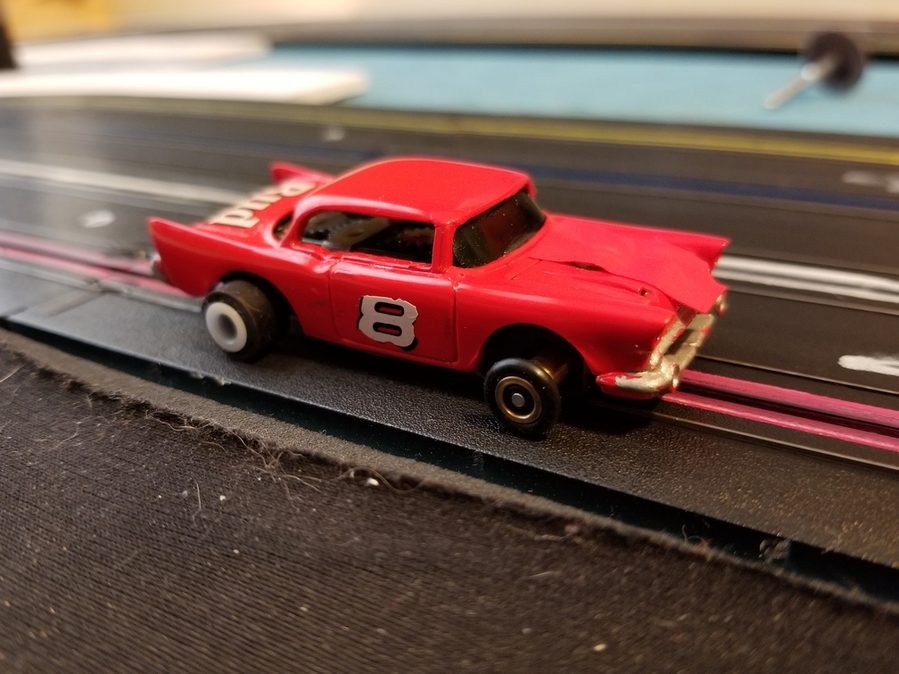 Hangtime and his black Corvette Grand Sport: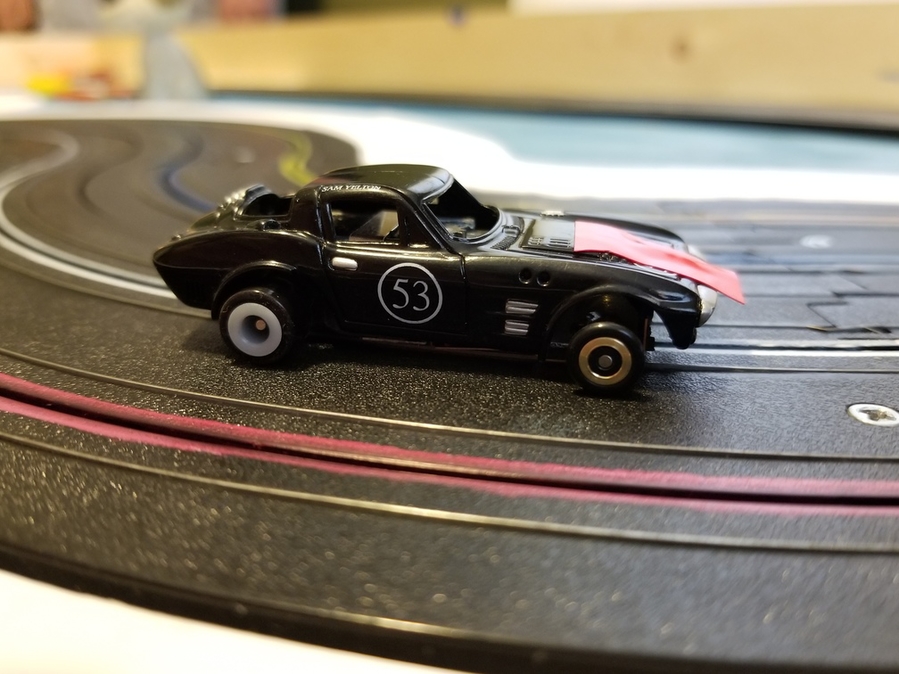 Russell May and his green and black Dodge Challenger: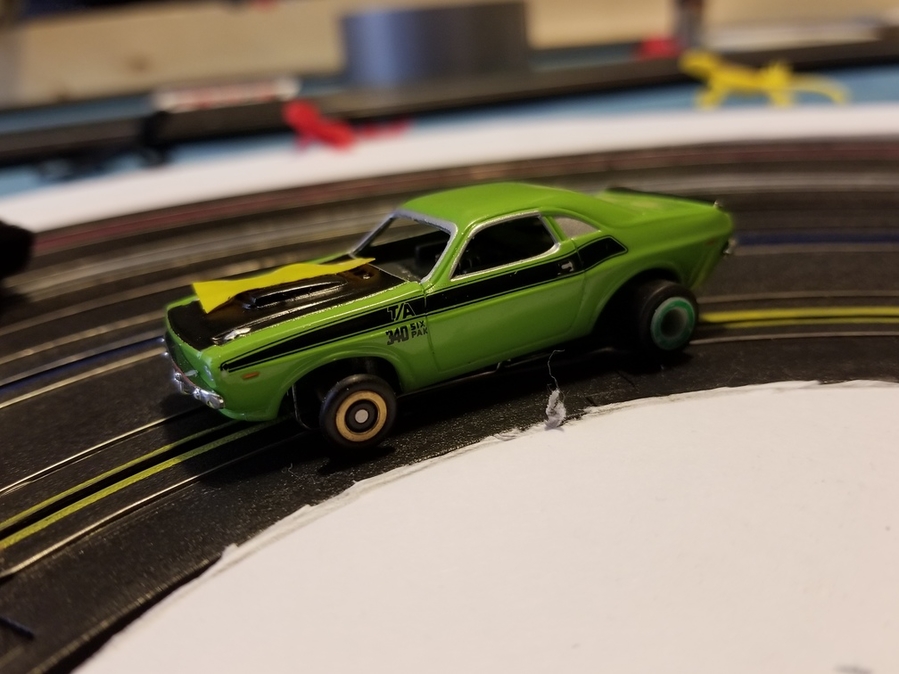 And yours truly running a blue and white Corvette Grand Sport: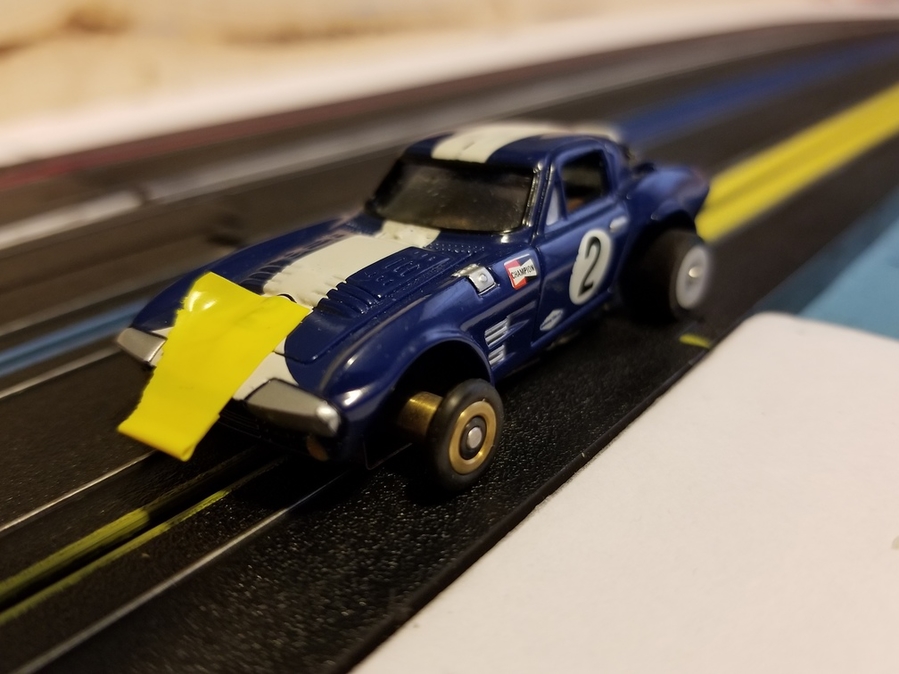 Pictures from the racing action!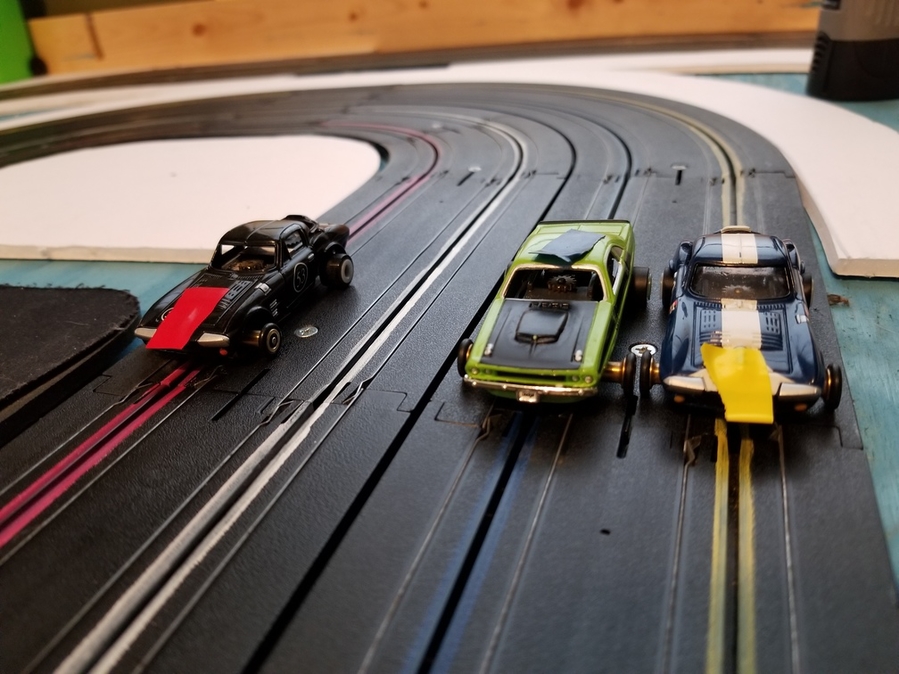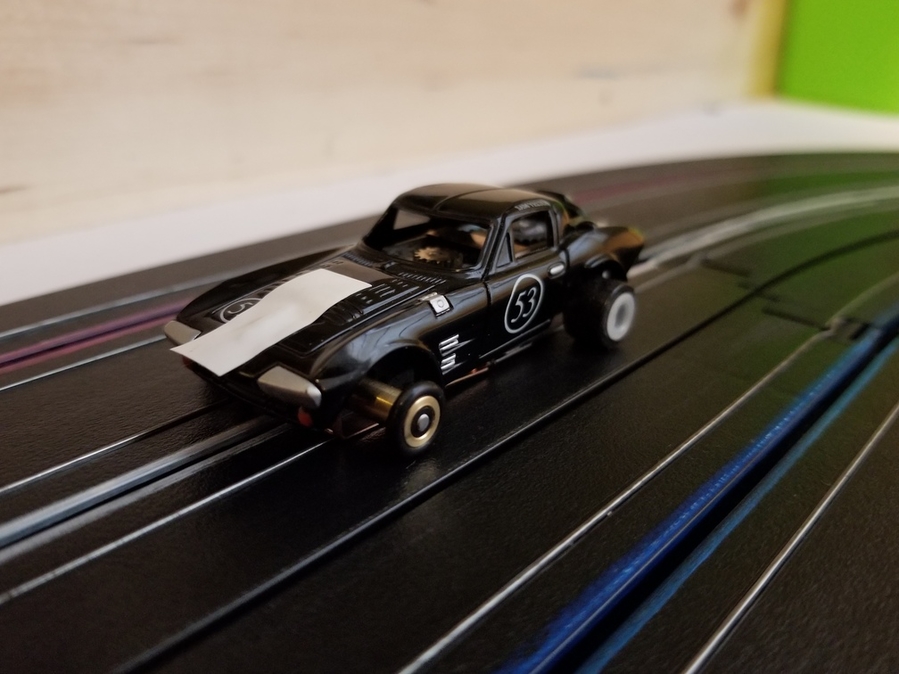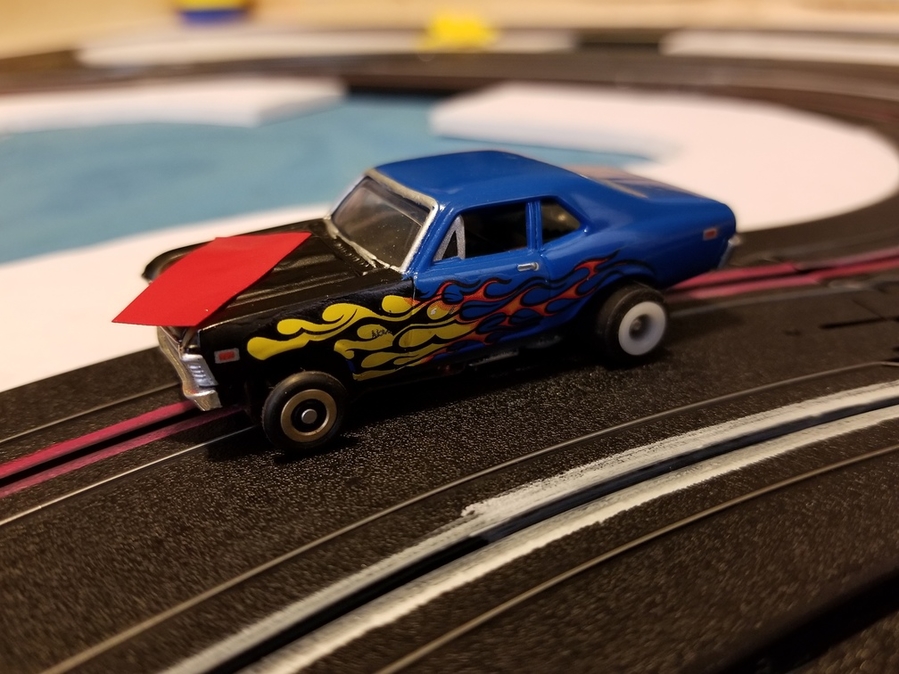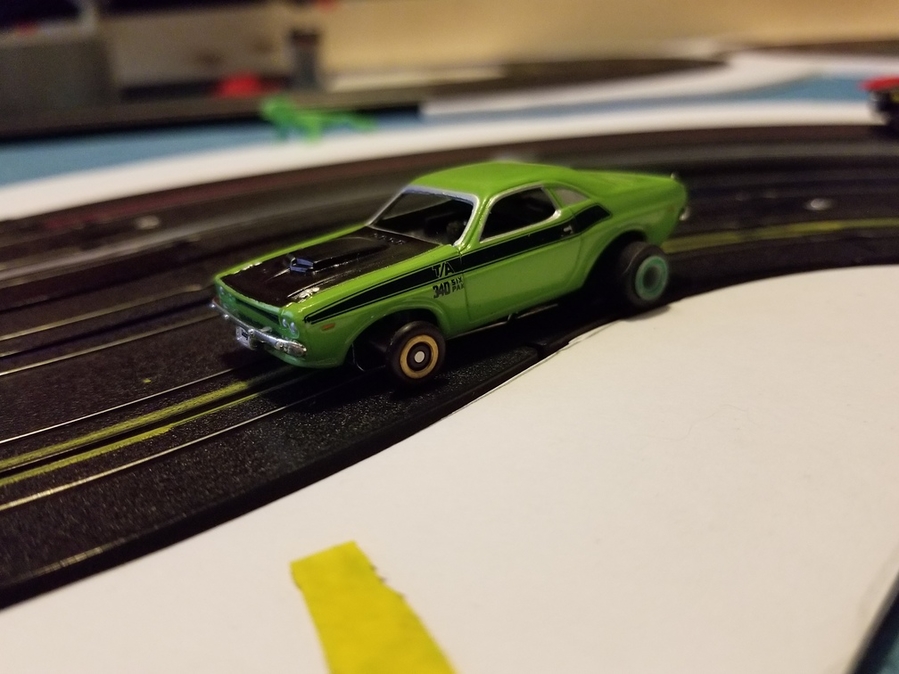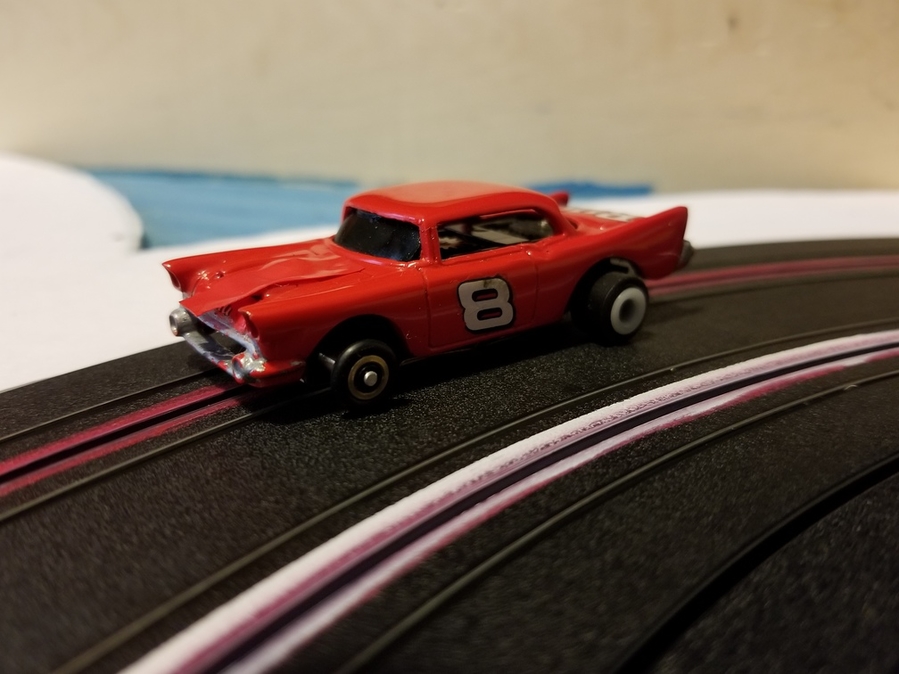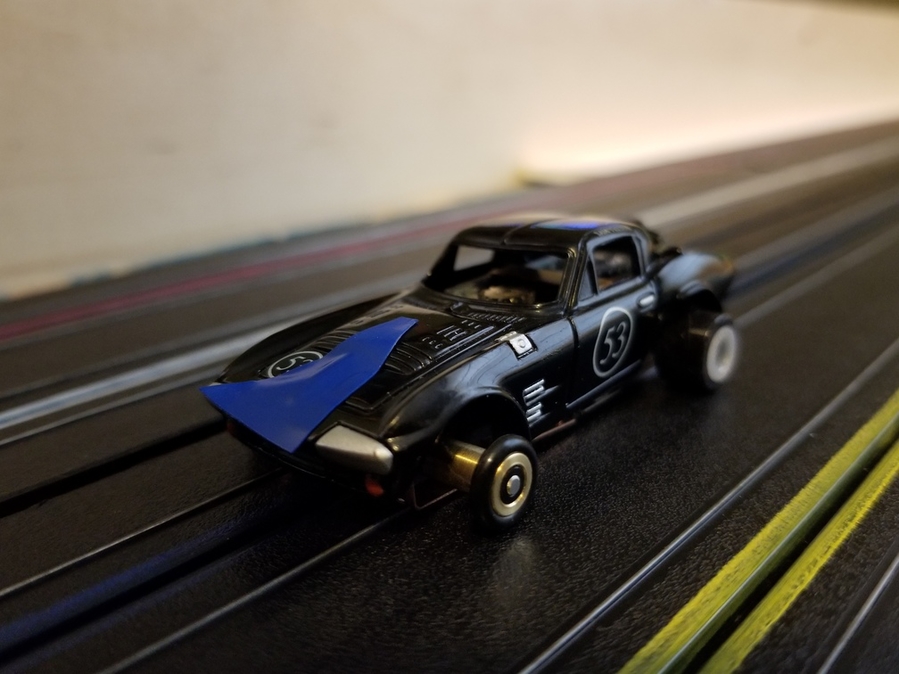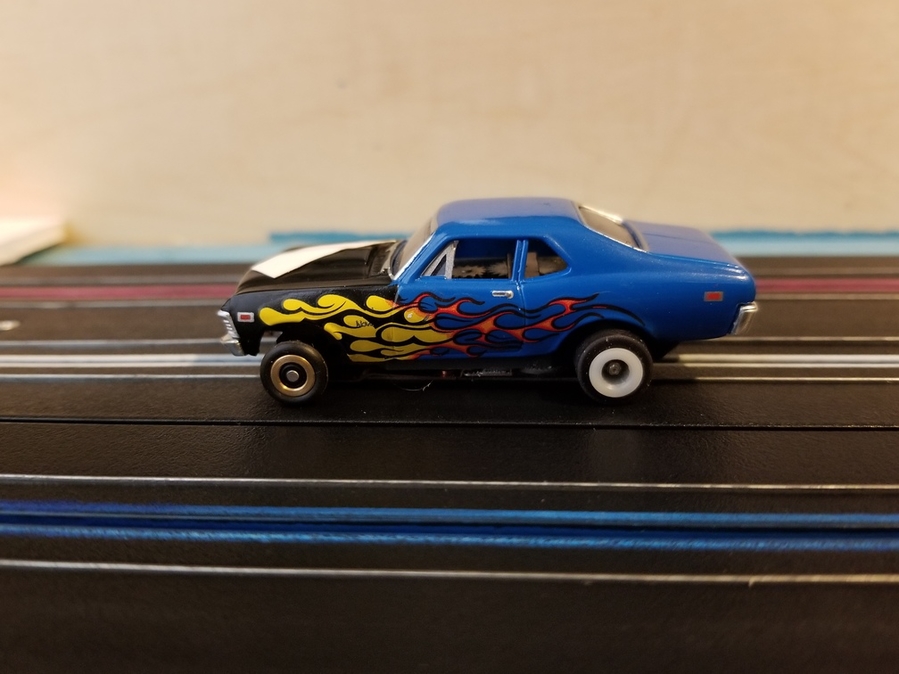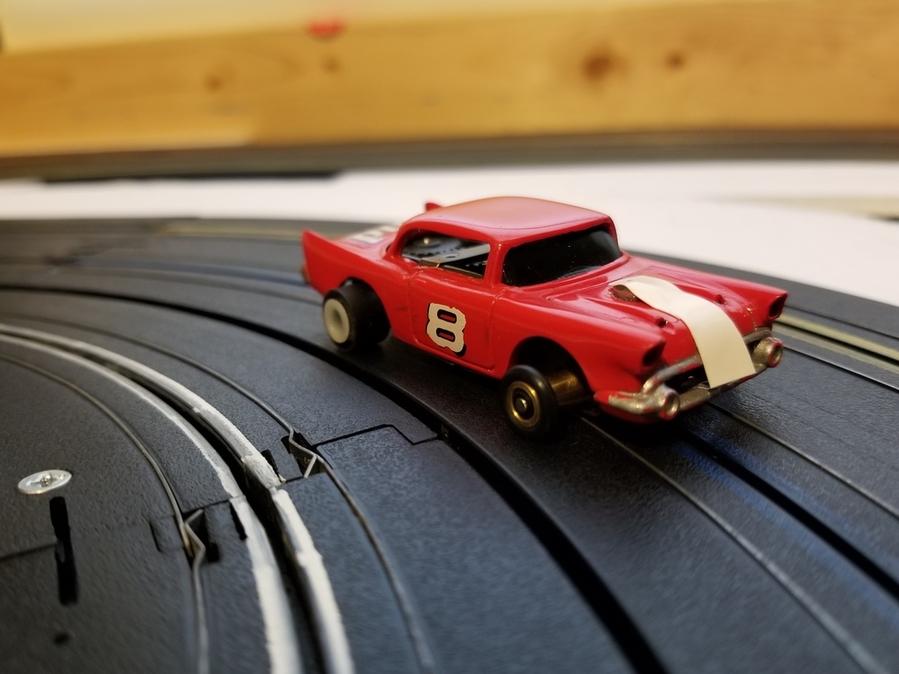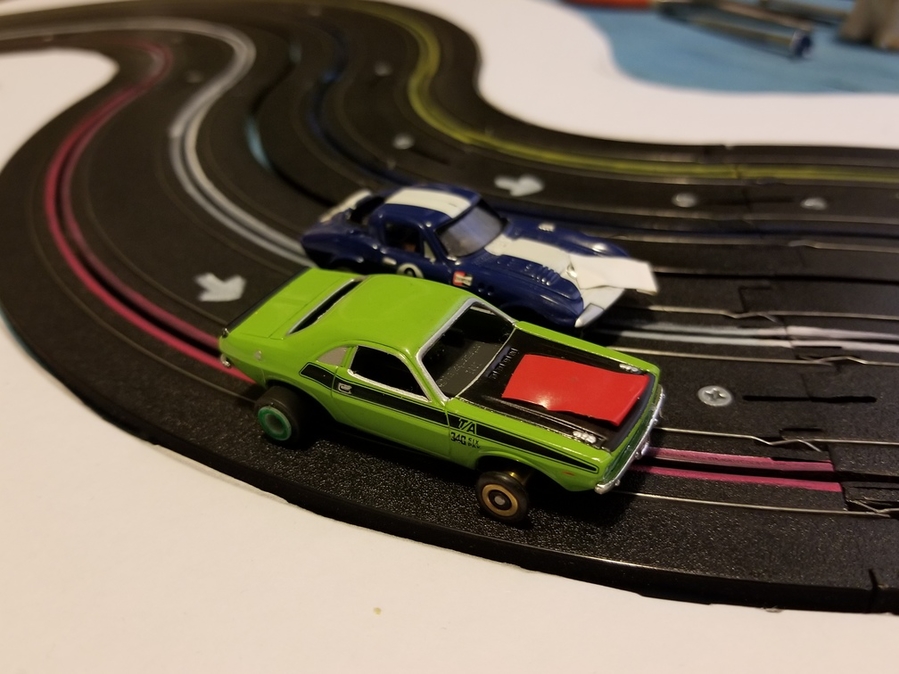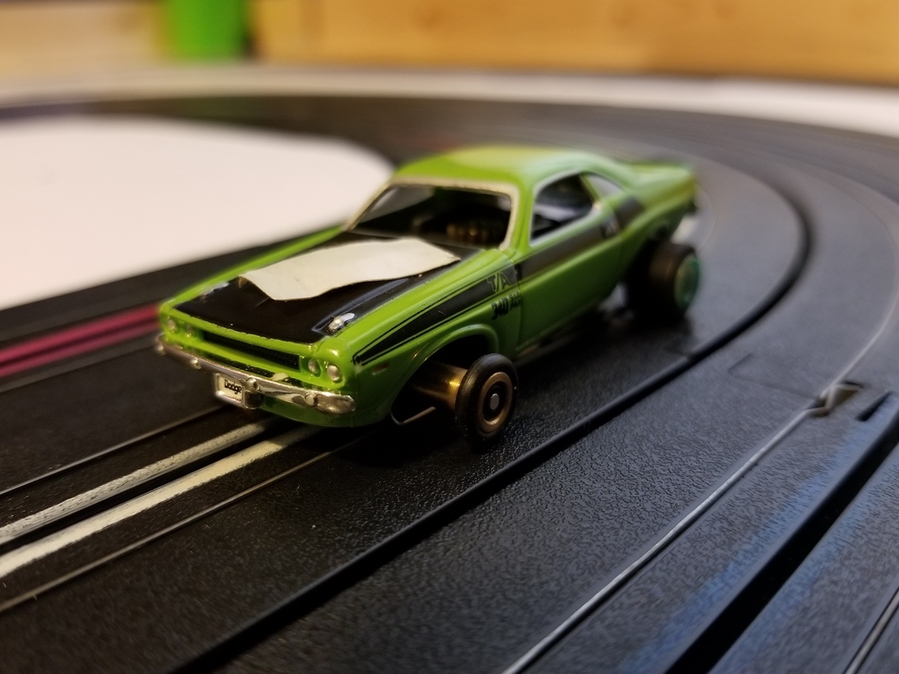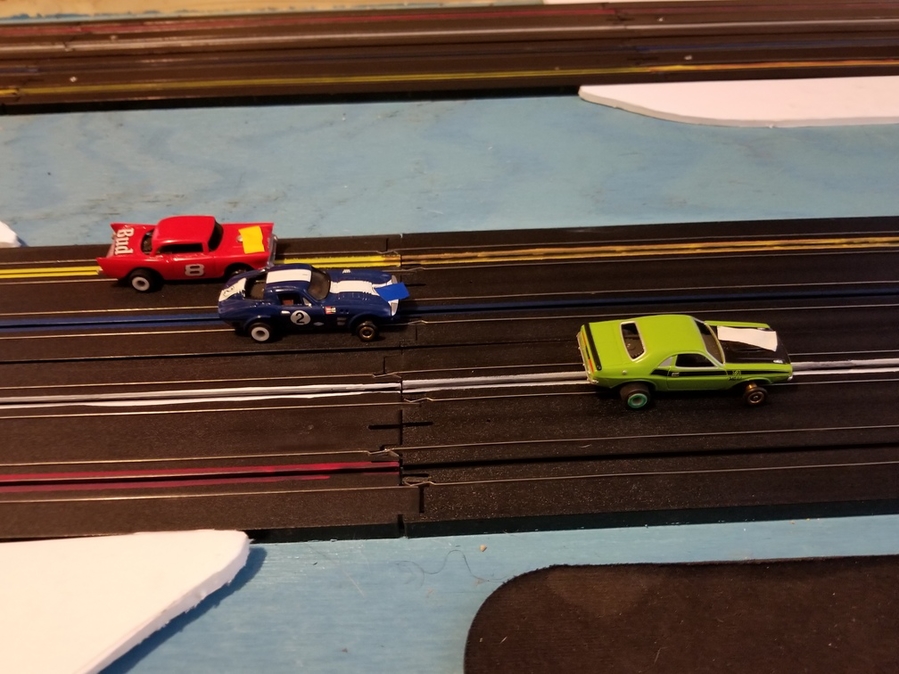 There was a lot of great door to door action as some of the pictures above show! With a nice tight technical track like this, there was also plenty of opportunity to step over the line while trying to keep the other guys in your rear view mirror!

When the checkered flag flew - it came down to sections to decide positions even with five racers!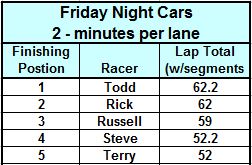 Definitely a fun class of cars to run!