Last night APalmer invited a couple of us HRW members to his home for a little Saturday night action at Palmer Beach Raceways!
The action started with Stock T-jets on the road course!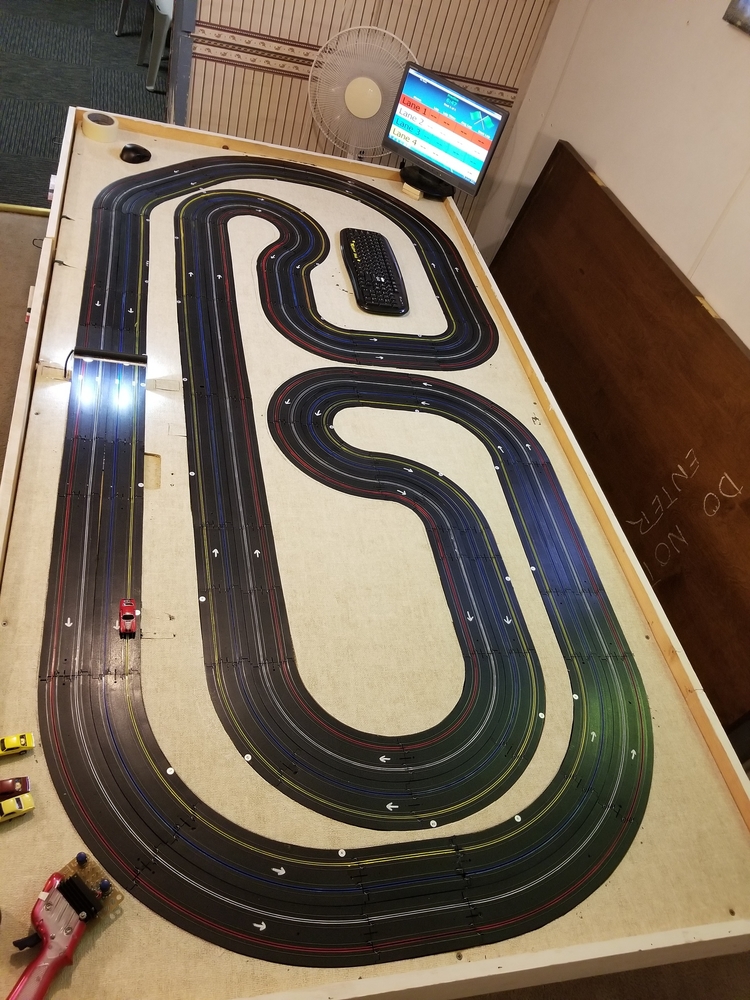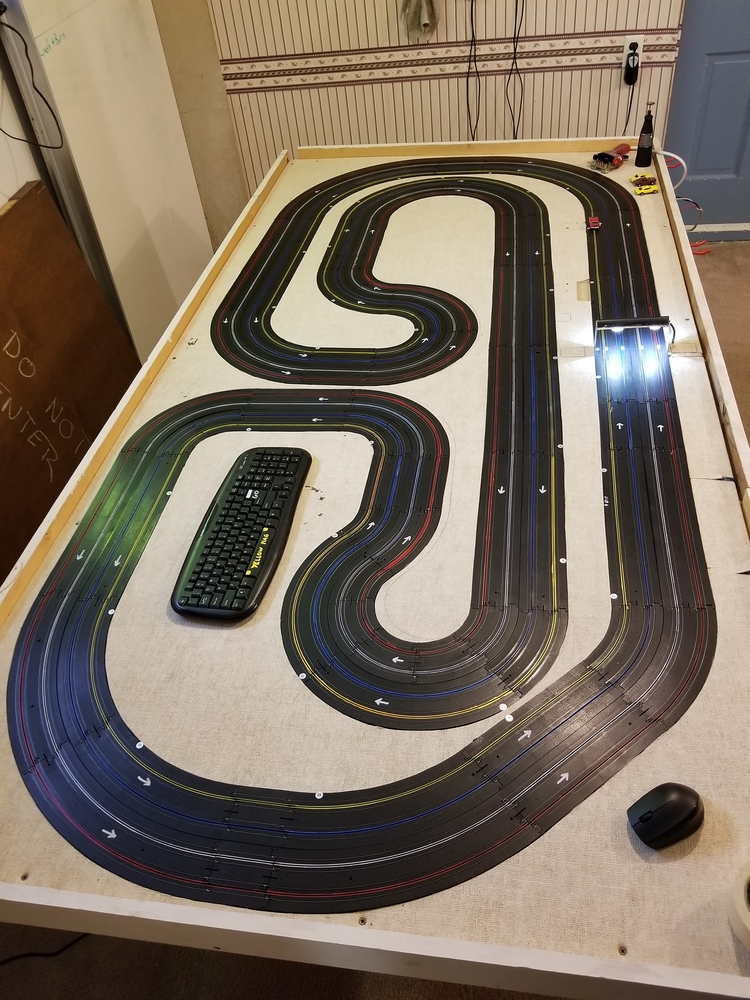 The cars and their drivers:
Our host - APalmer and his green and gold Cougar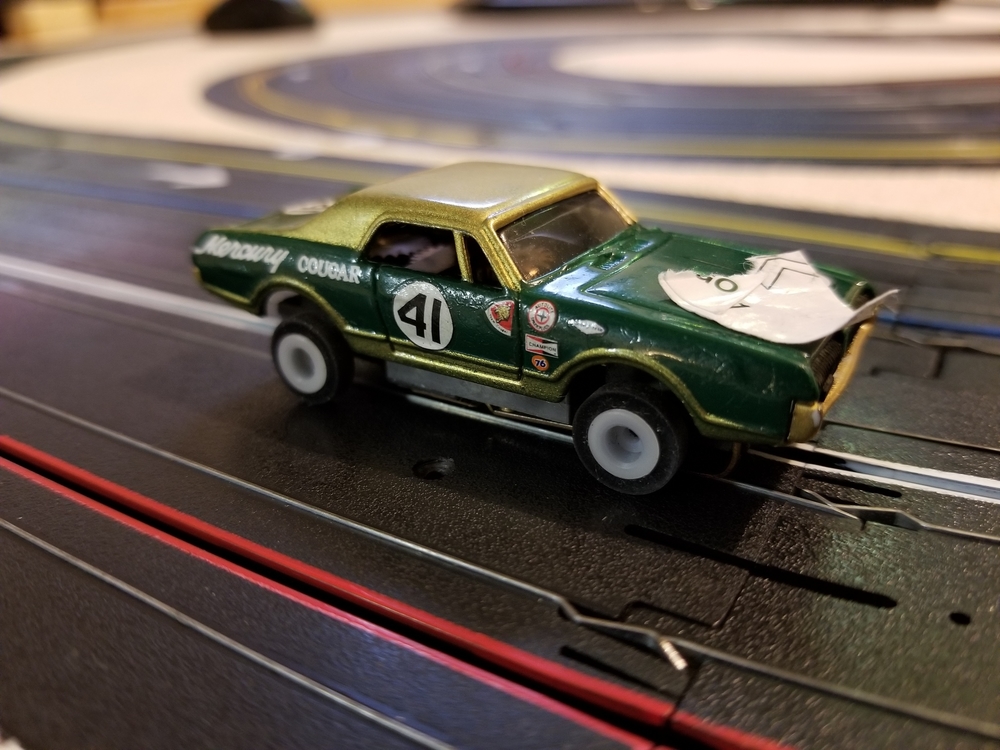 Hangtime's gold and black Camaro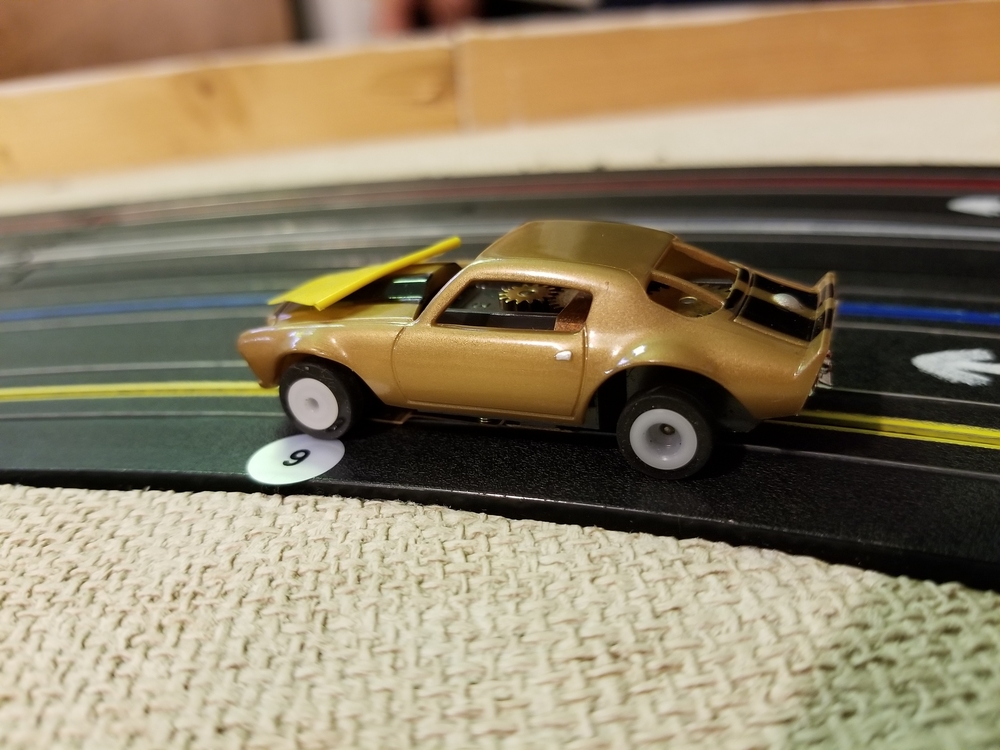 Slot Therapist's yellow '55 Chevy Pickup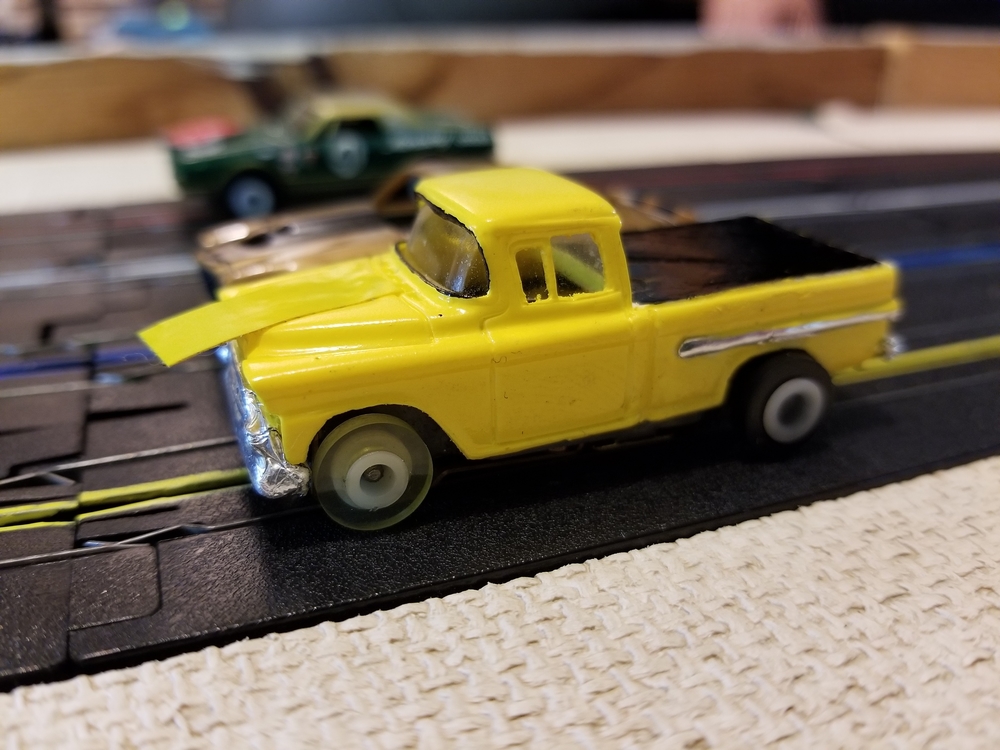 And my white Dodge 330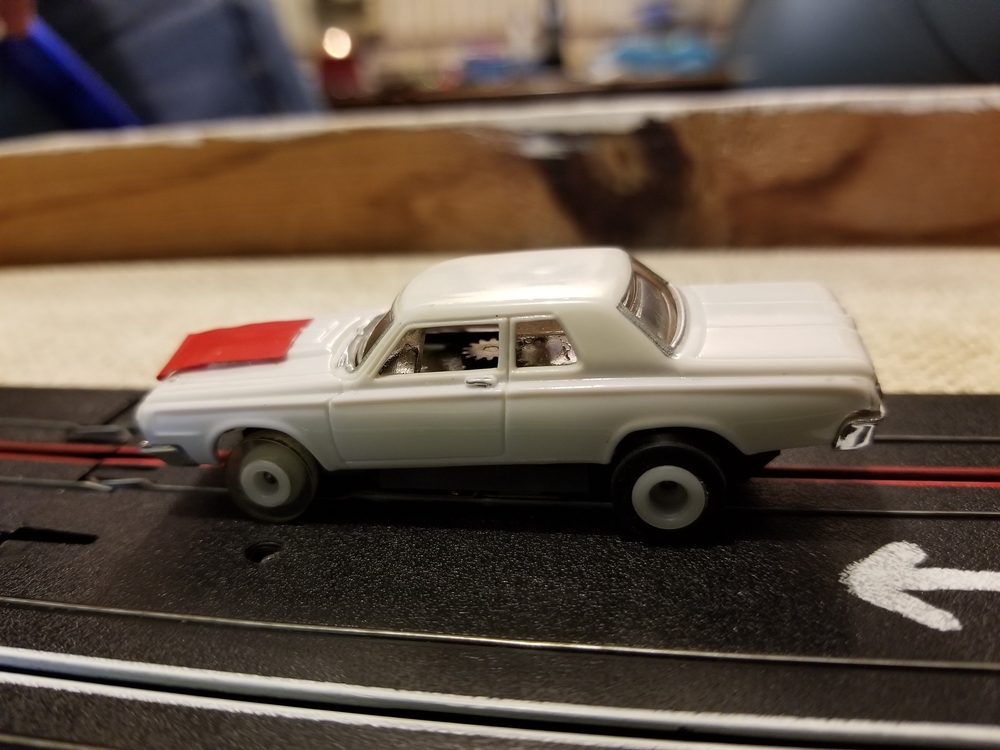 Some pictures from the racing action!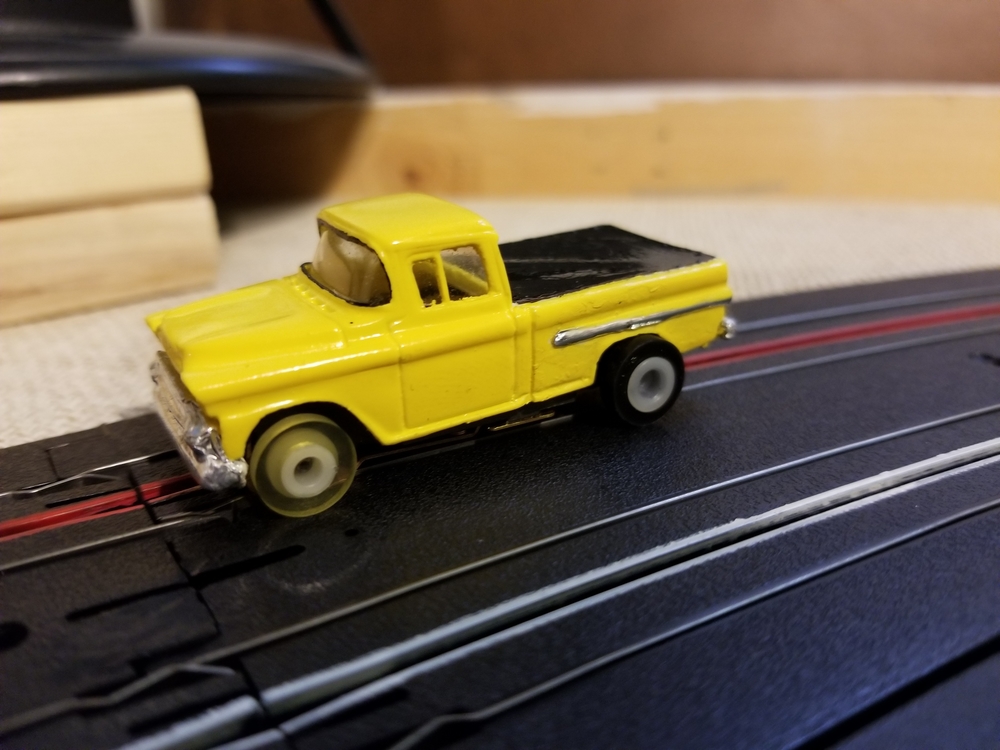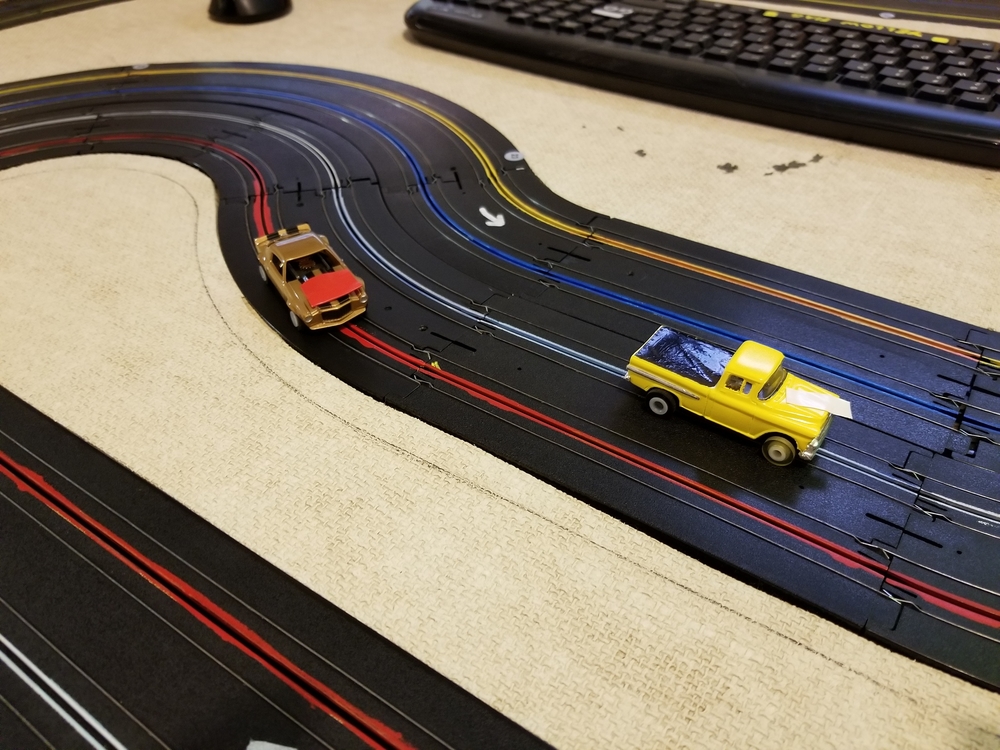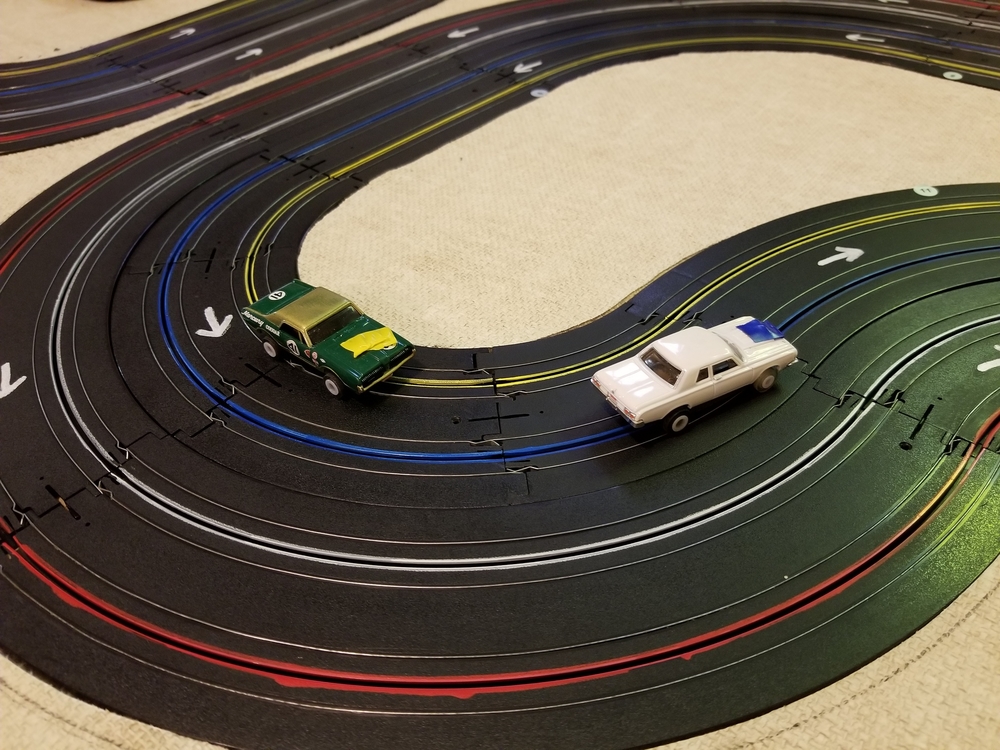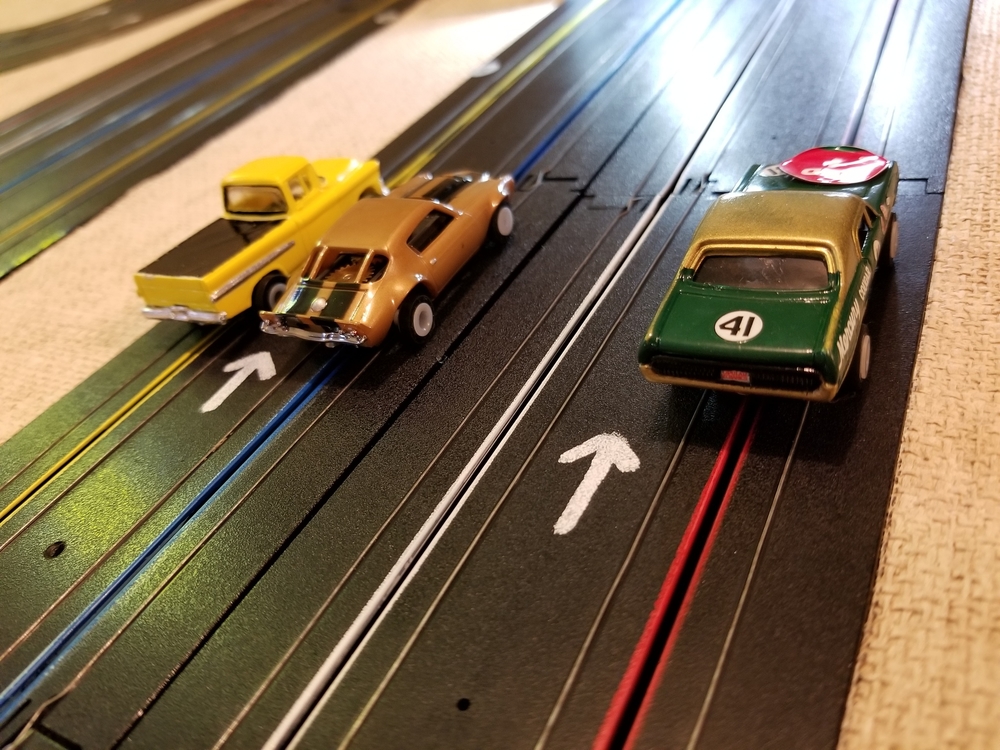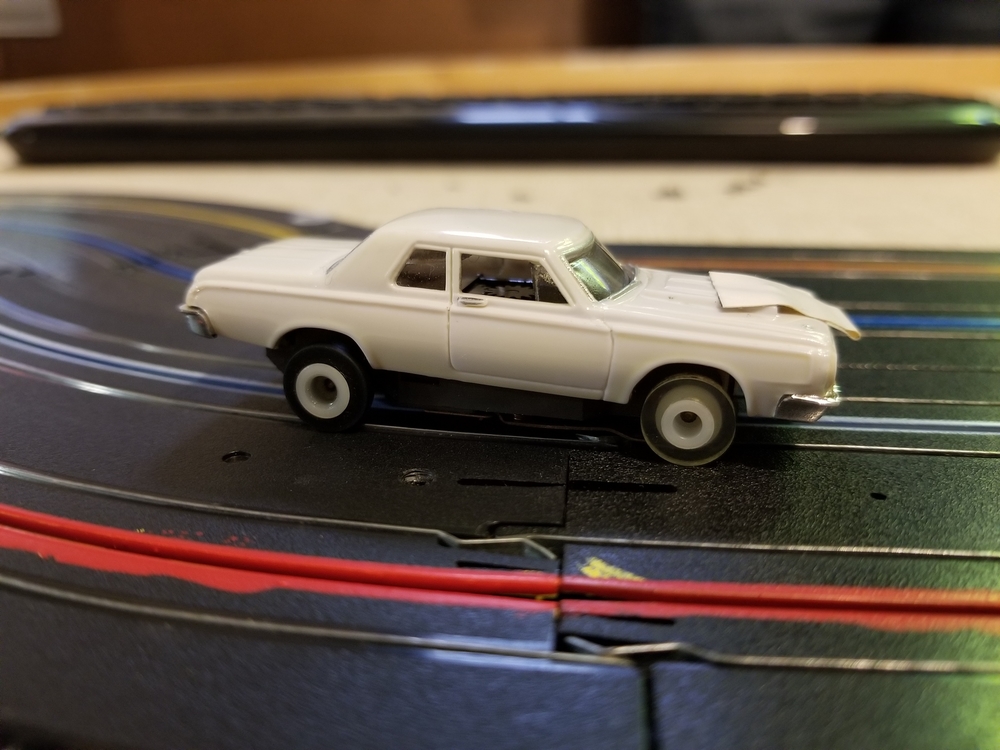 There was some great door to door, fender rubbing action on the tight twisty sections that kept everyone on their toes!

When the checkered flag dropped - the finishing order sorted out as follows: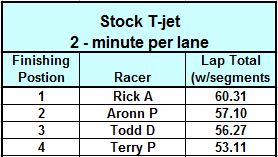 Hard to beat good ol' skinny tire t-jets for fun racing action!!!