It was another great visit to RJ's
Action Jackson Speedway
last night!
(this routered Corian track is always a treat to run on!)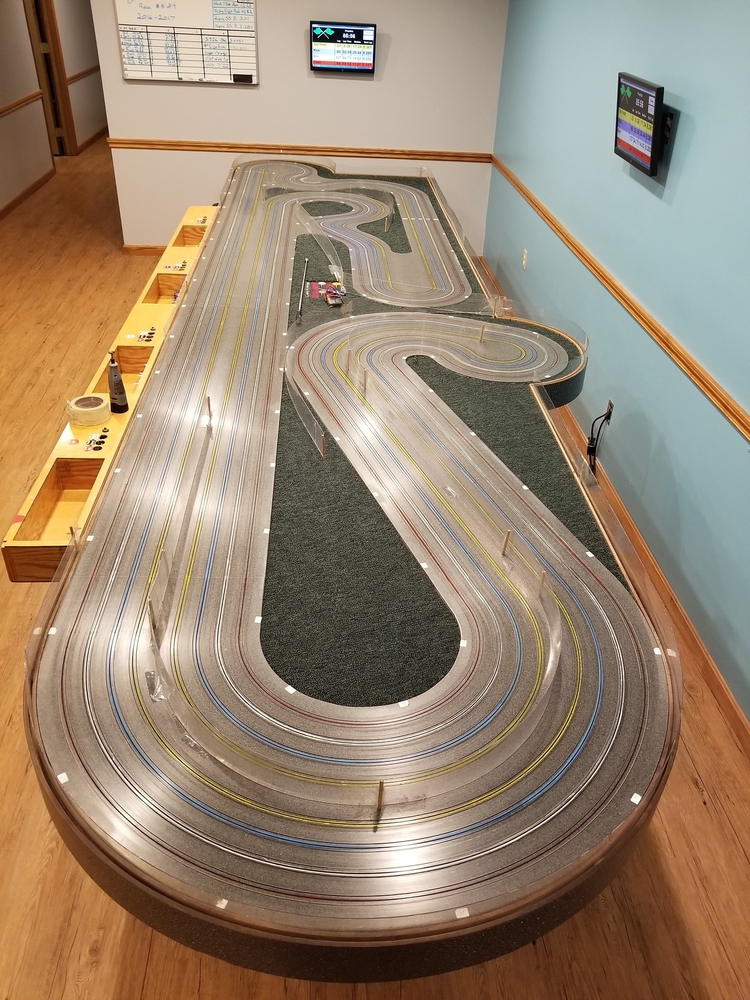 First class up was stock skinny tire tjets!
The racers and their cars were:
Bill Graffius and his yellow and black Camaro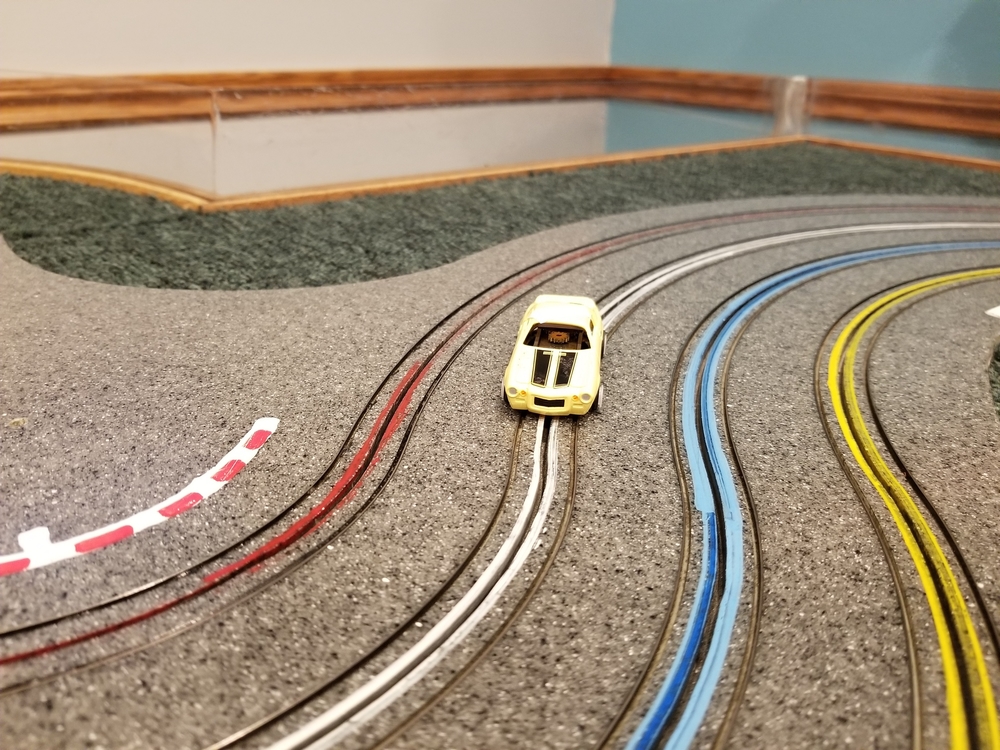 HRW's Hangtime with his gold and black Camaro
Paul "Flash" Reeve with has red Hemi Cuda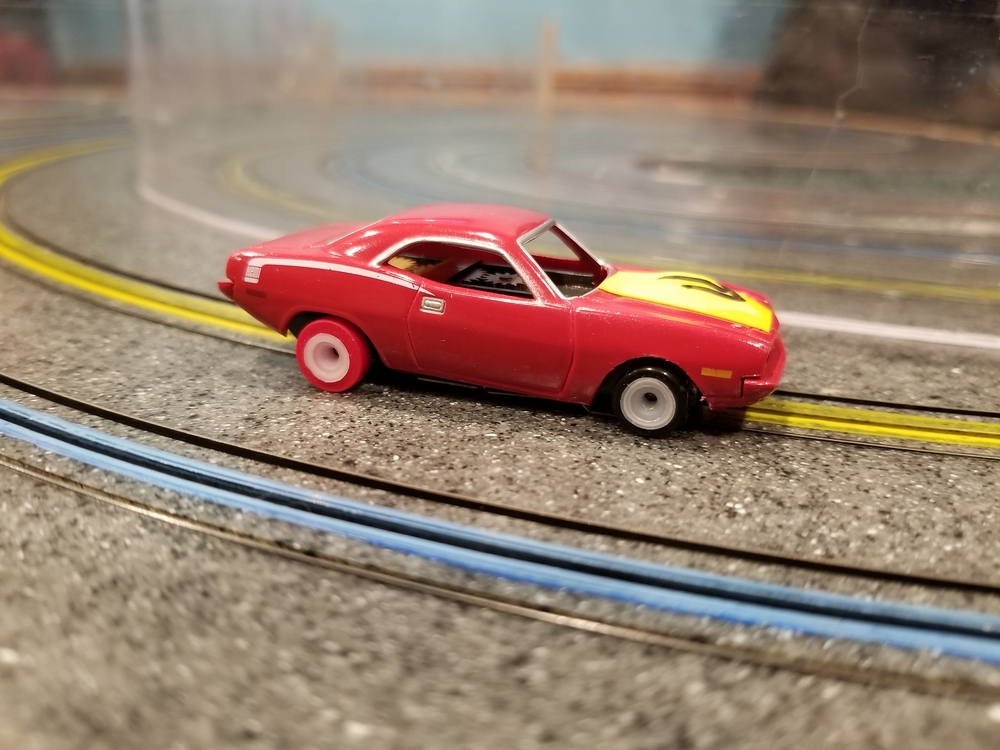 Ben Naelitz running his red chrome Daytona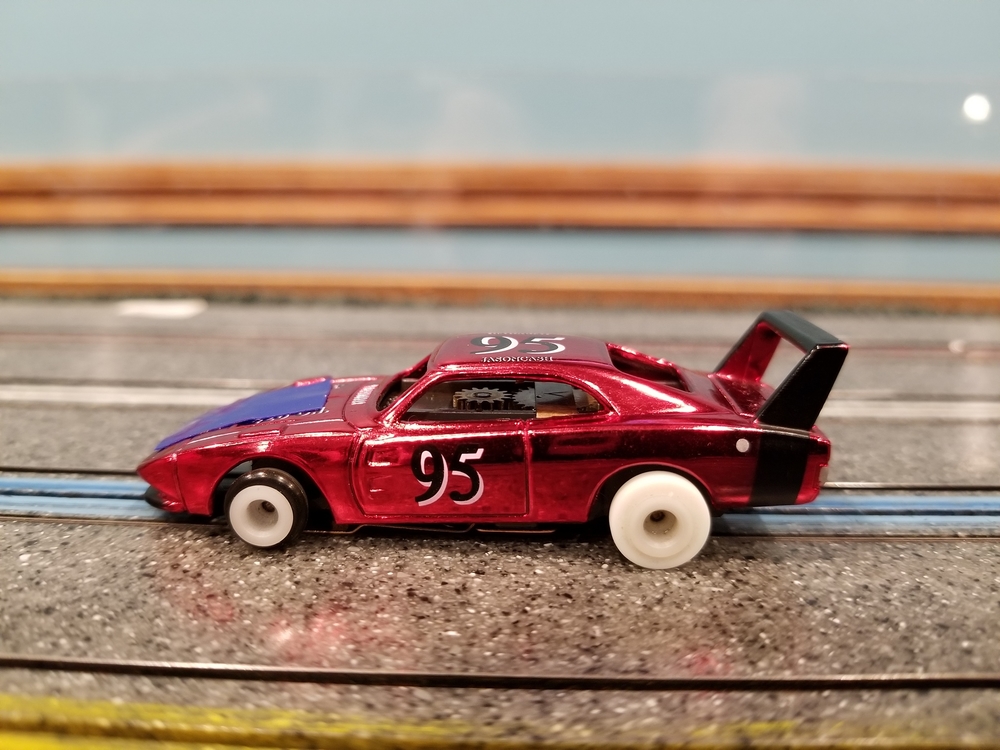 Russell May piloting his yellow and blue Challenger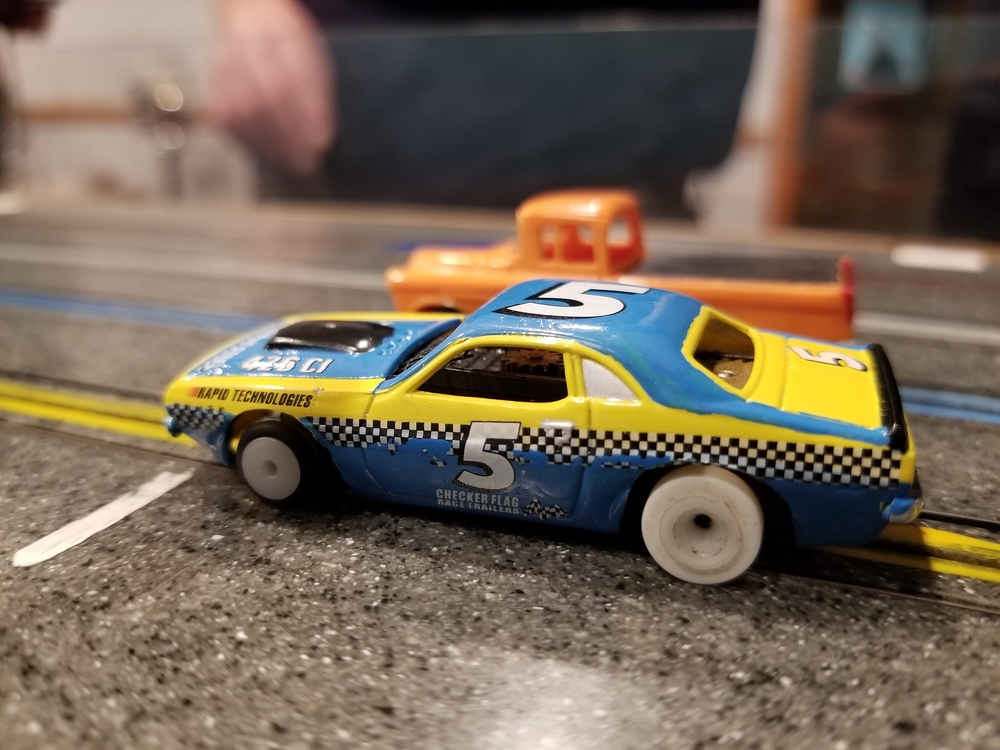 HRW's APalmer running an orange Chevy pickup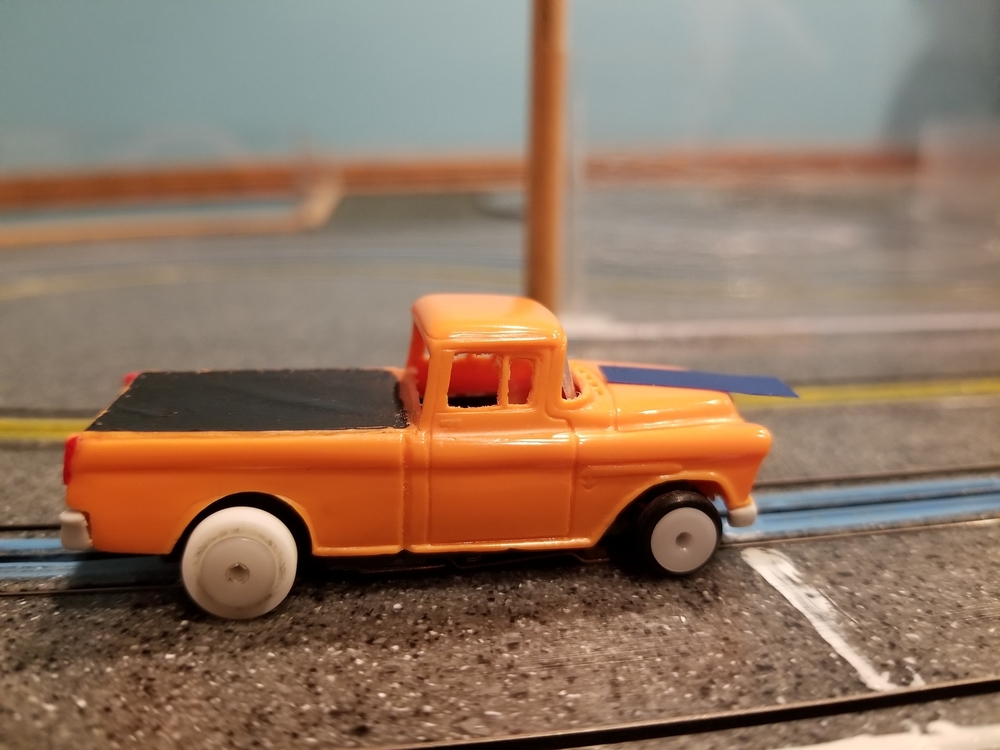 HRW's Slot Therapist fielding his yellow and black Camaro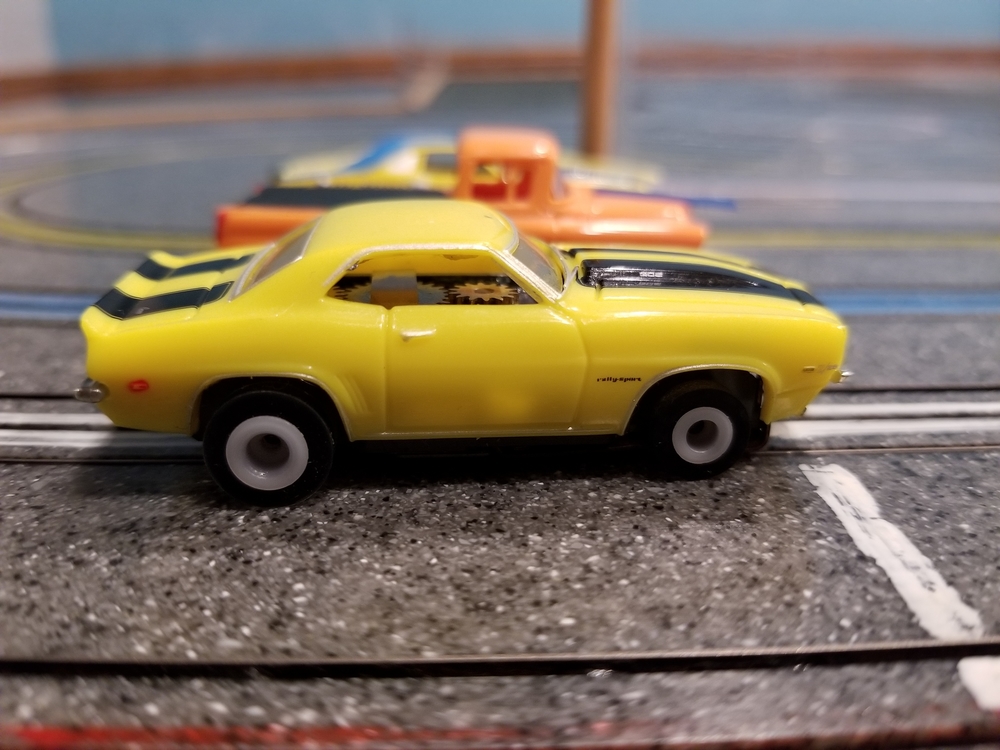 Steve Reed running his red step side Ford pickup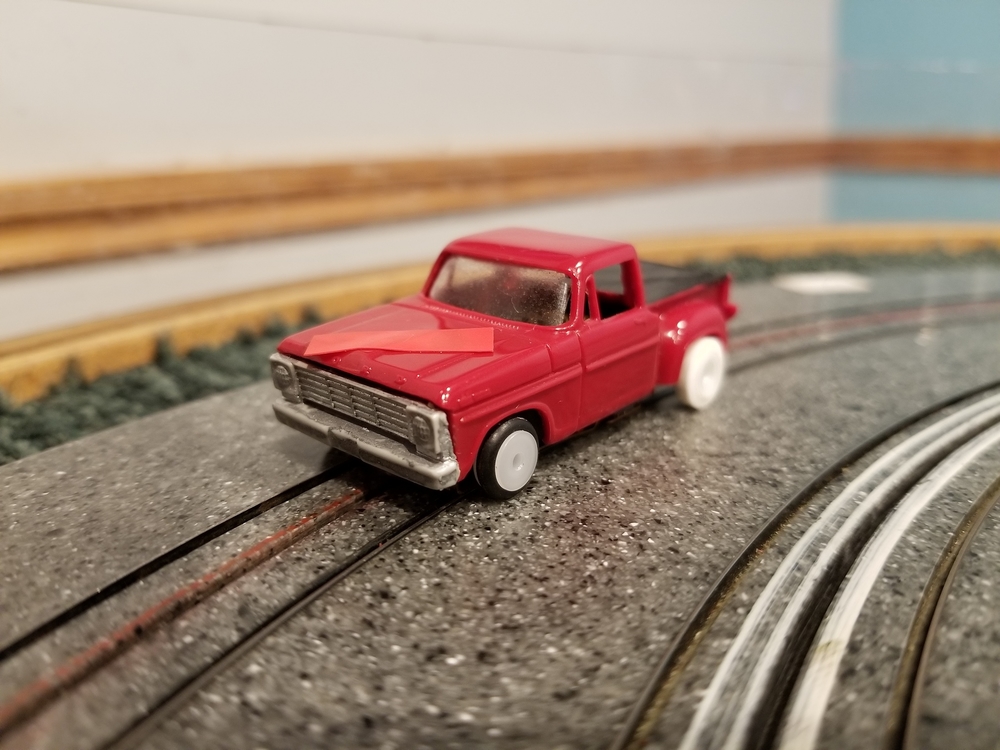 Our host, Rusty "R2 the J" Jackson and his orange Challenger
And me running my yellow and black Camaro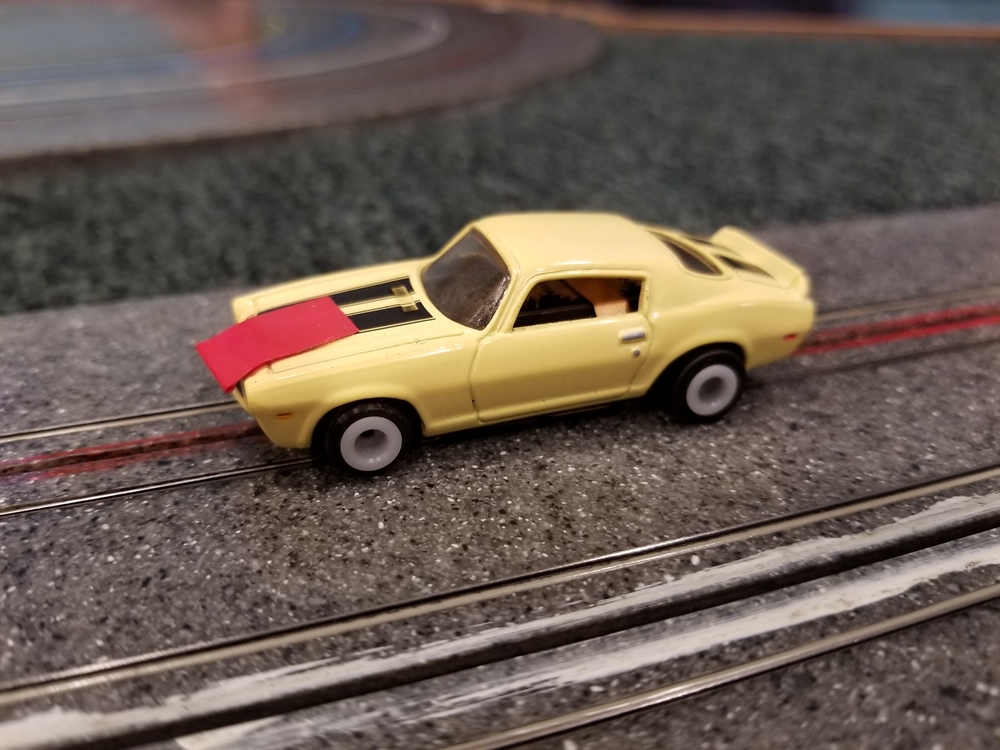 Shots from the racing action!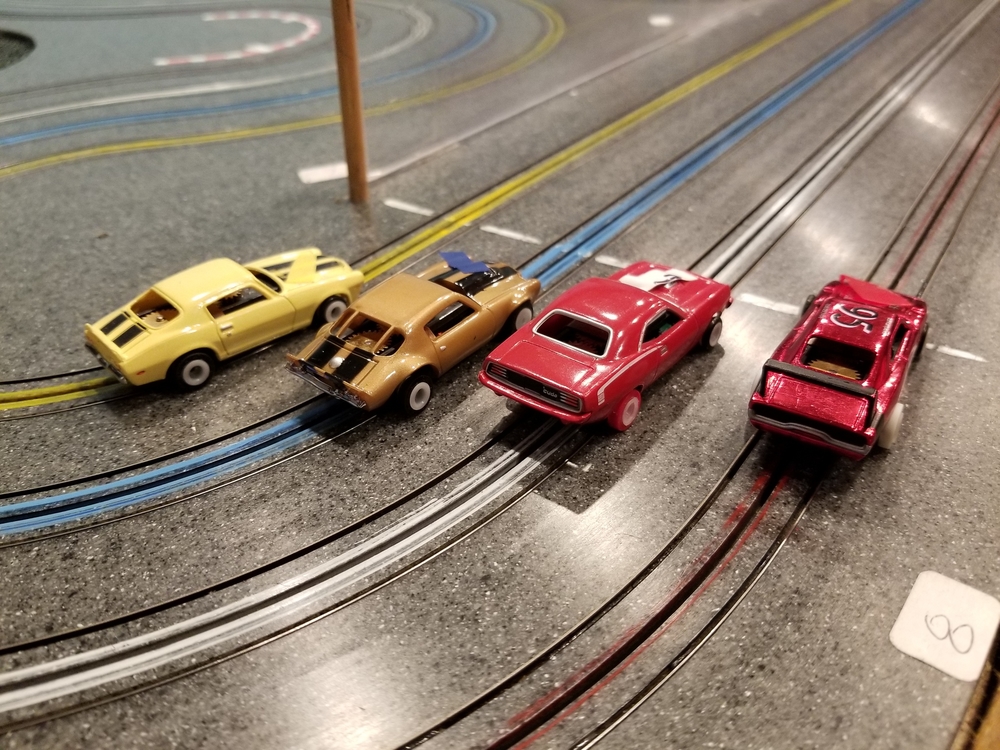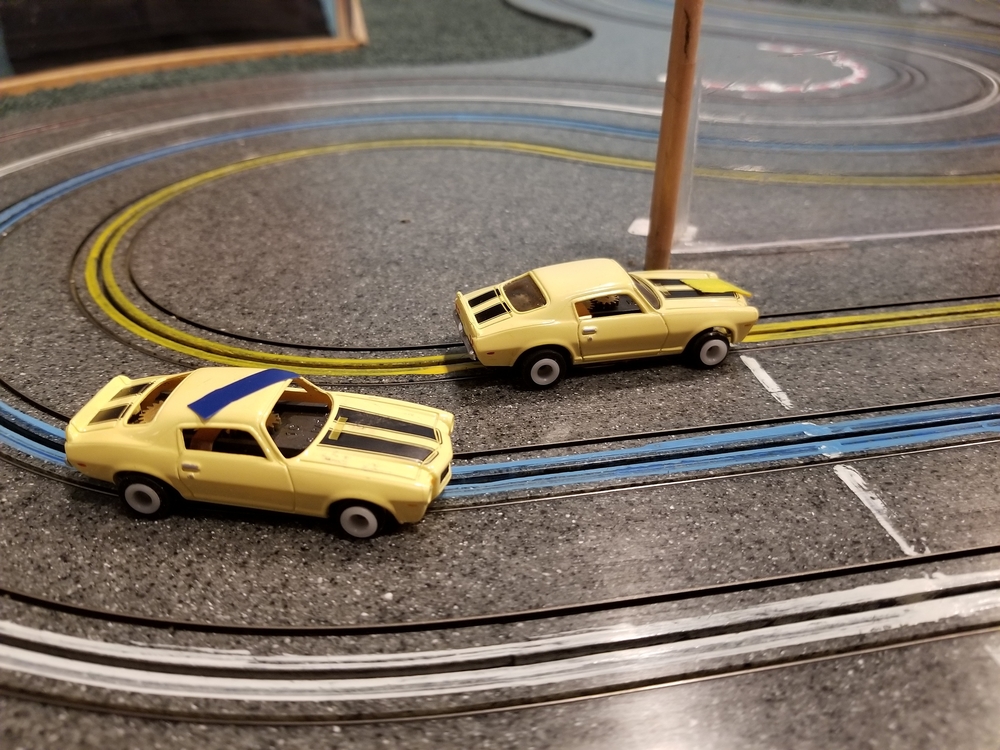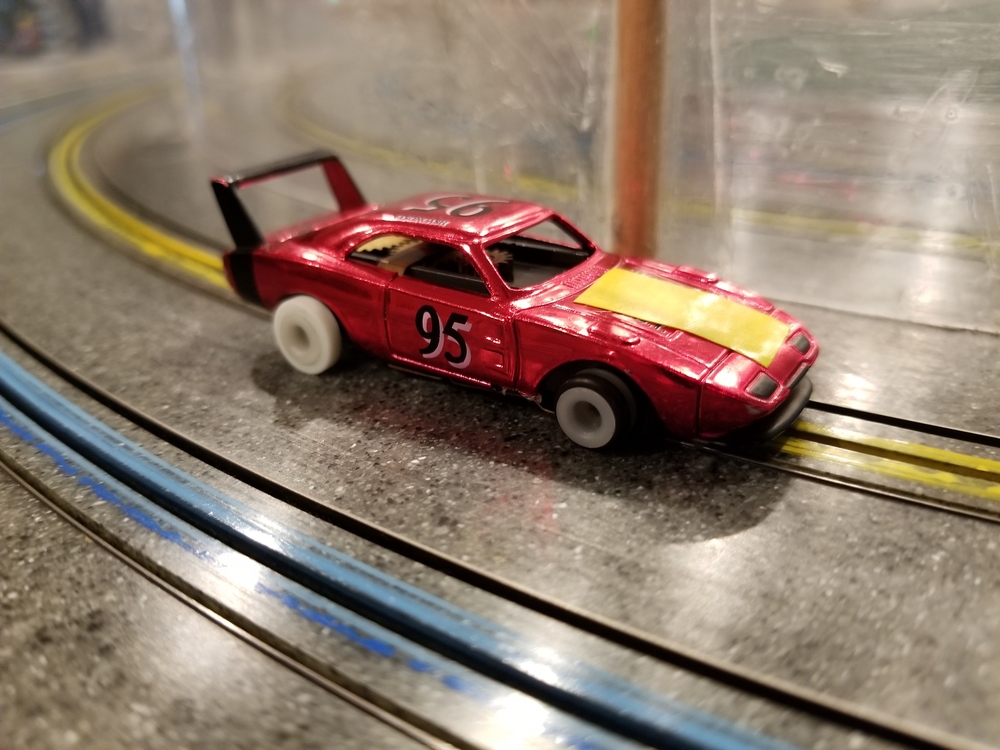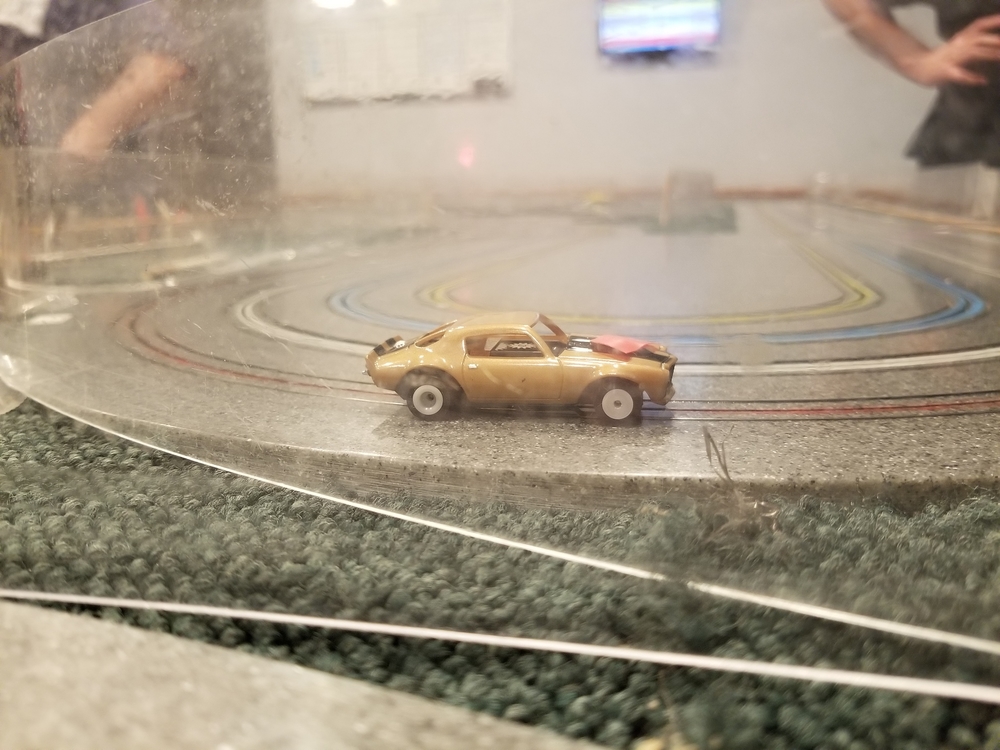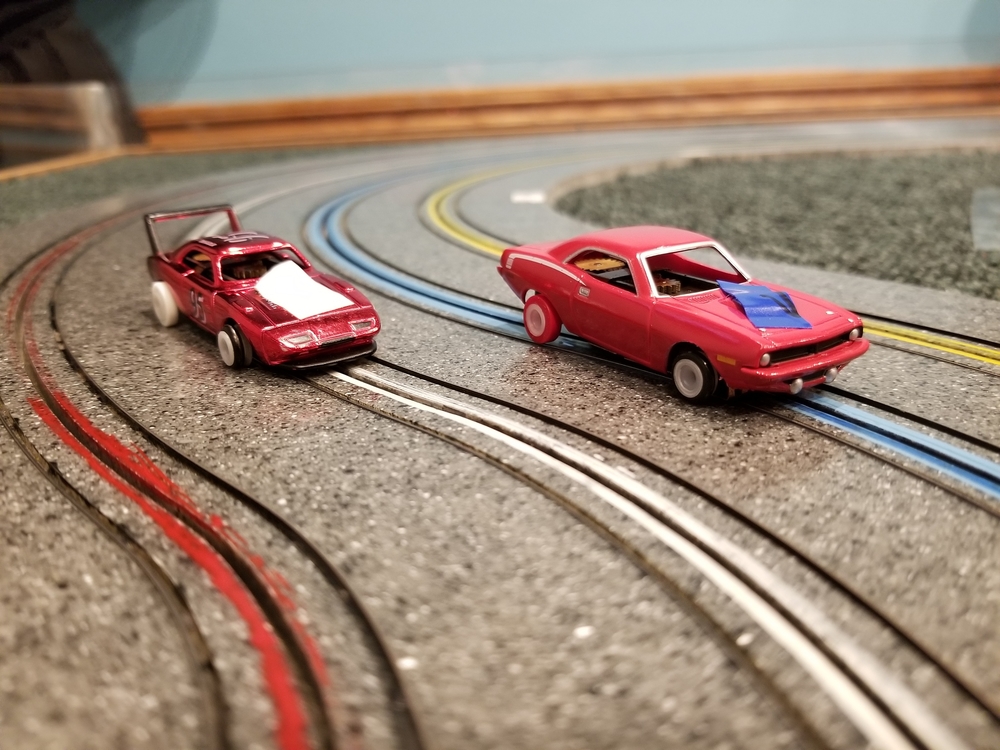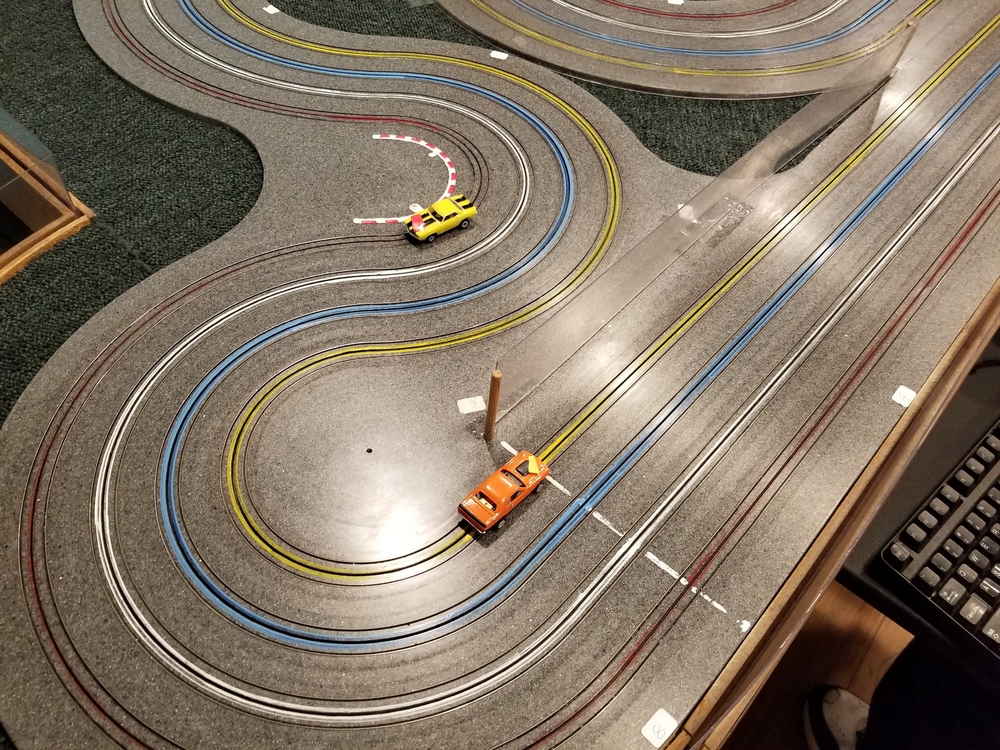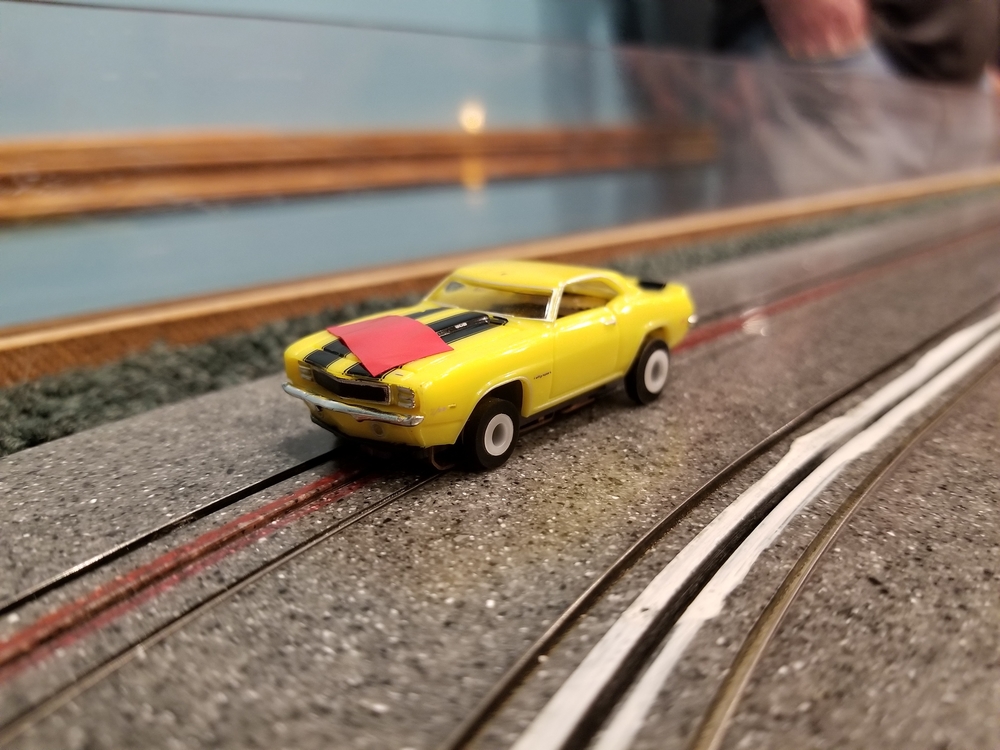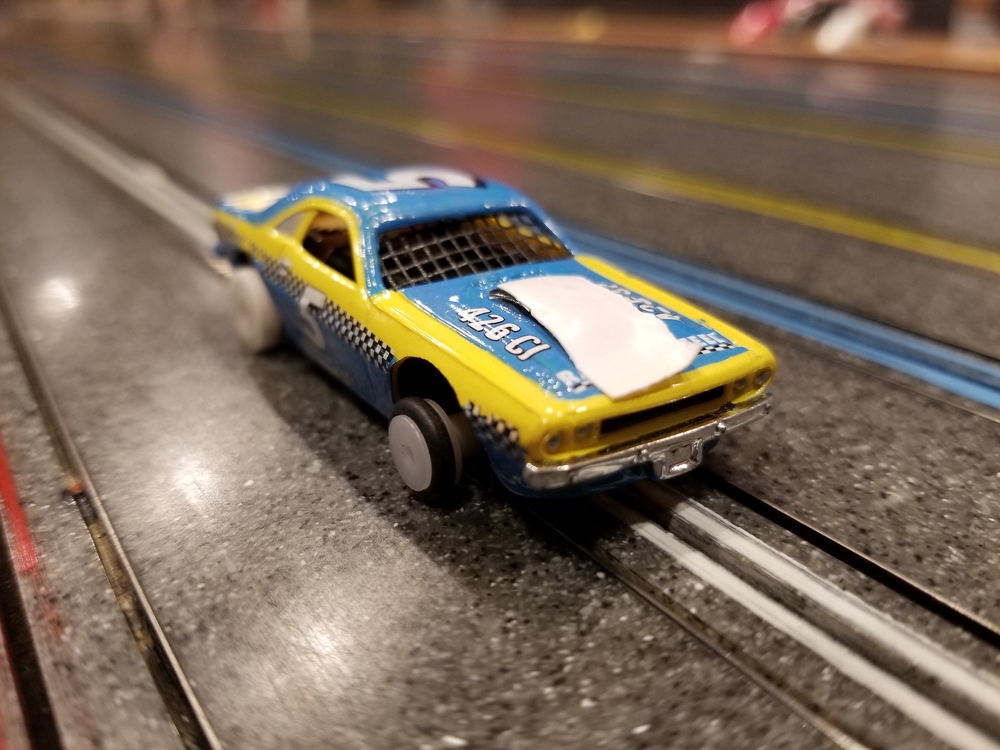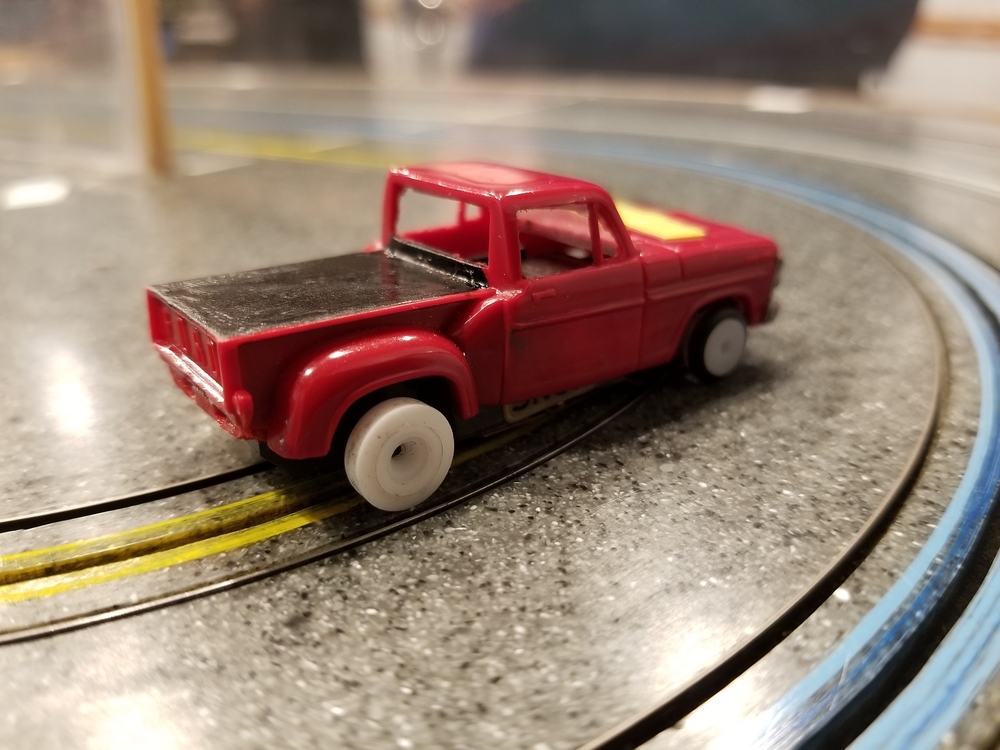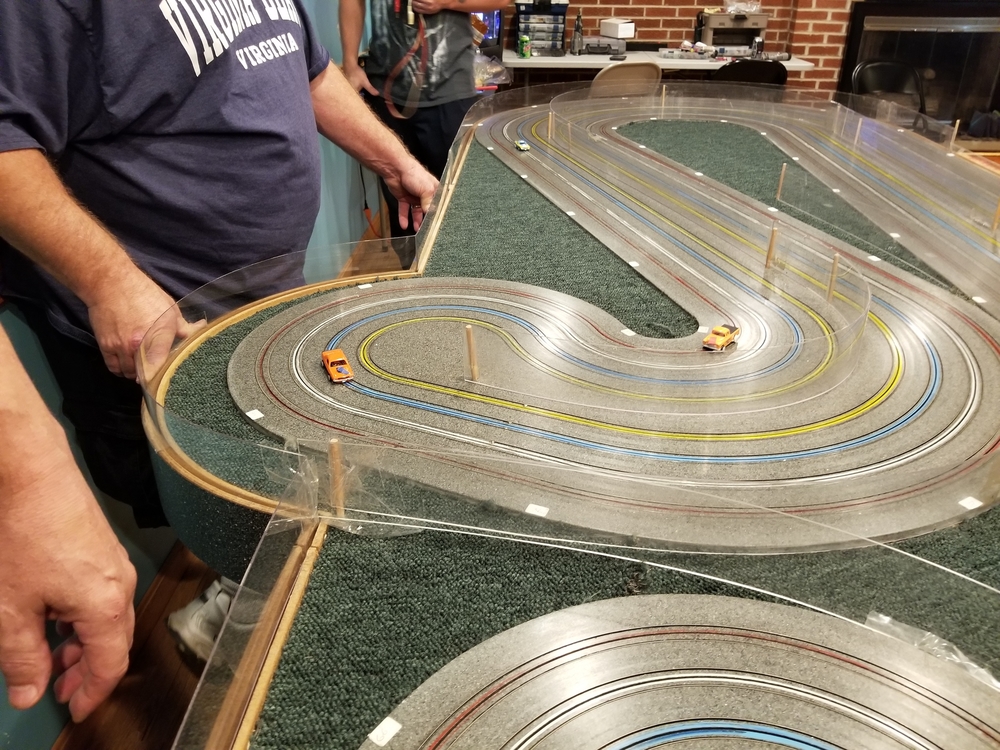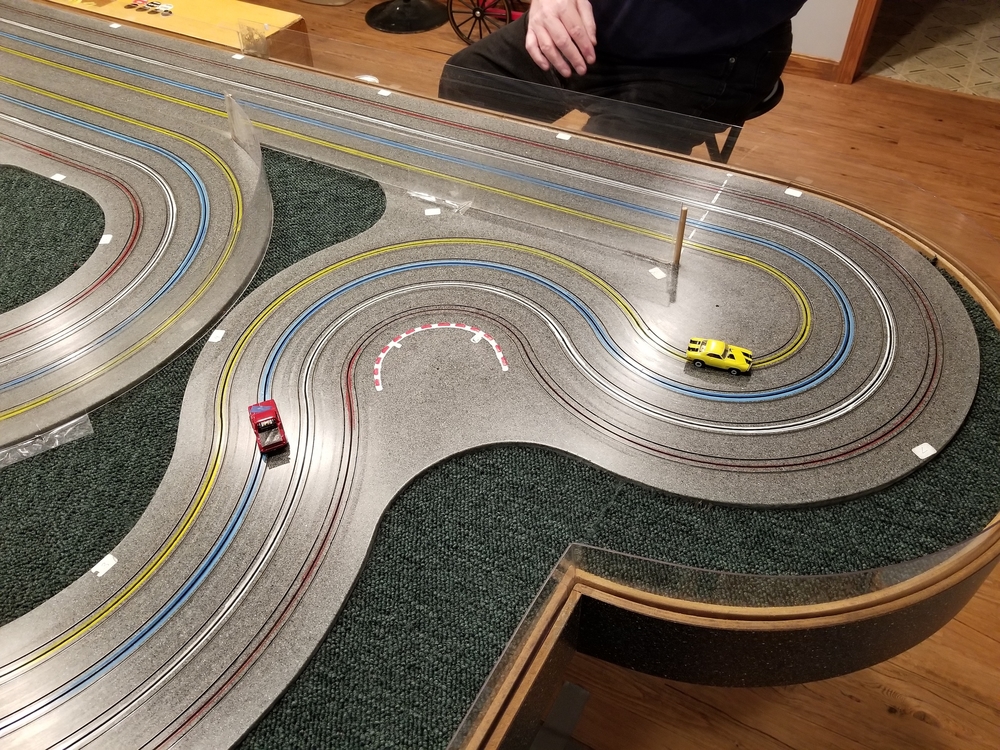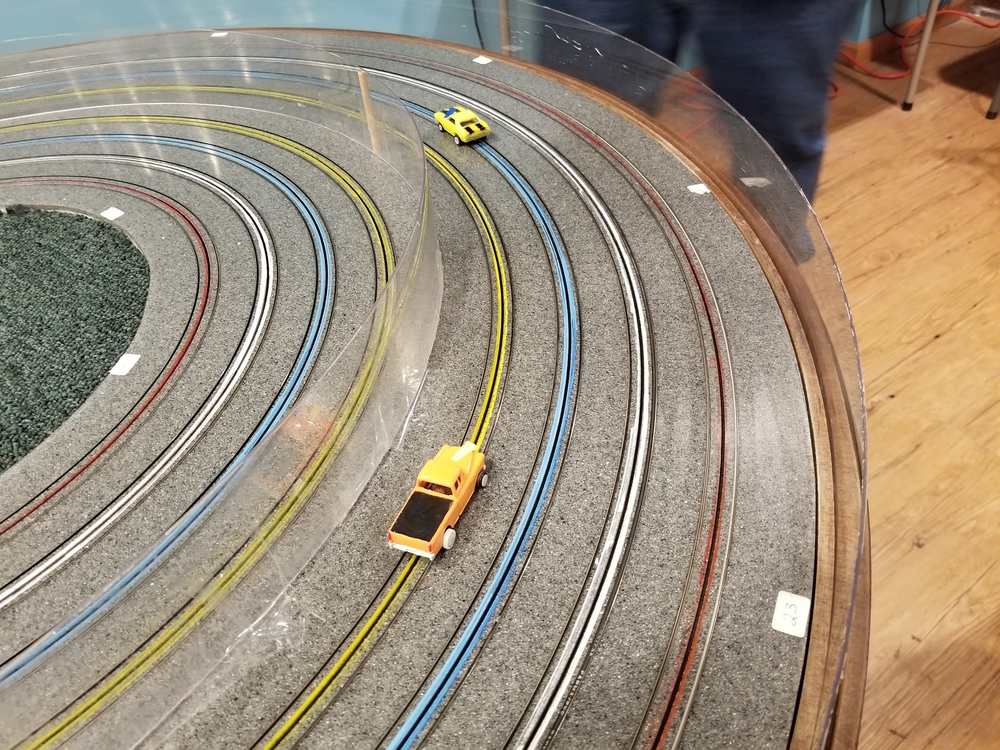 In addition to the pictures - I did get a nice video of some great back and forth action between the yellow and black Camaro being driven by Bill Graffius and the red chrome Daytona being driven by Ben Naelitz!


Watch on
youtube.com
When the checkered flag fell, there were multiple positions that were close - but none closer than the ONE segment separating HRW's Slot Therapist and HRW's APalmer! Definitely some good close racing!