Friday night was filled with fun and laughs as three HRW members (APalmer, Slot Therapist and myself) made the trip north to Cuyahoga Falls, OH to run on Rick Arrendale's new 4-lane track!
(The track is so new Rick hasn't even decided on an official name for it yet!)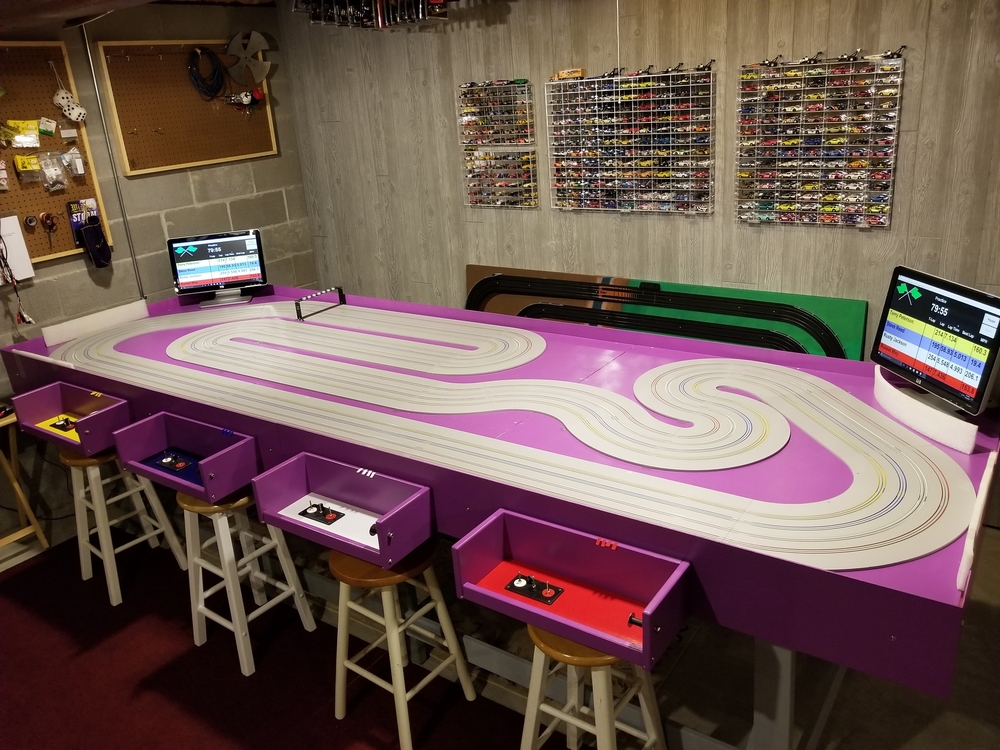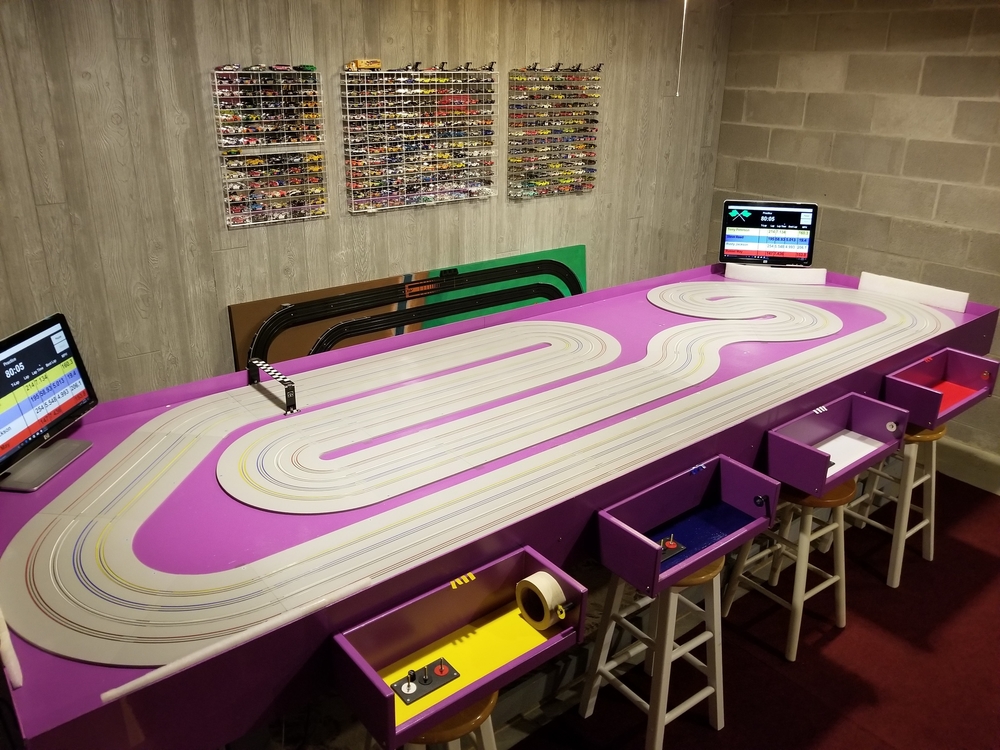 Details:
- Track: Freshly delivered MaxTrax 4-lane layout
- Table: 4'x12' with custom driver stations (using Slot Car Corner controller hook ups)
- Timing: Trackmate IR timing.