Ten of us (three of which are HRW members) took turns picking them up and laying them down last night at...
Action Jackson Speedway
!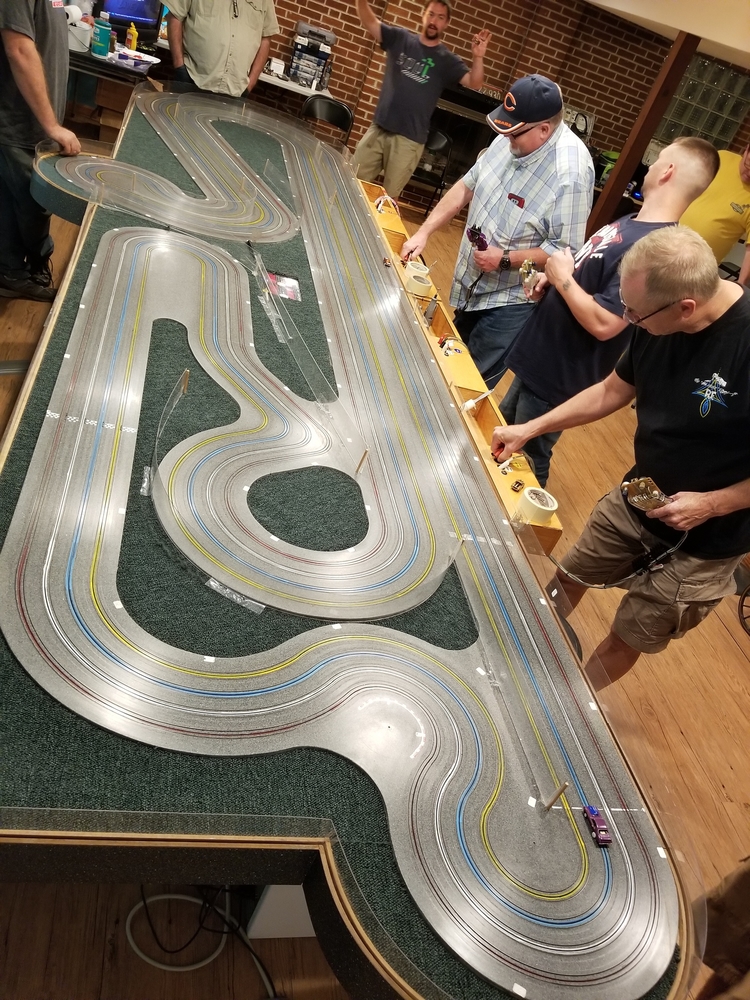 First up was the skinny tire t-jet class! We broke the action up into two five car heats.
First five to hit the track were:
- Rick with his Gold & Black Chevy Camaro
- HRW's APalmer with his Puple Pontiac GTO Judge (which suffered a spun pinion gear and was swapped out for his Green & Gold Mercury Cougar)
- Flash and his Metallic Orange & White Chevy Camaro
- RJ and his Orange Dodge Challenger
- Ben and his Green Dodge Challenger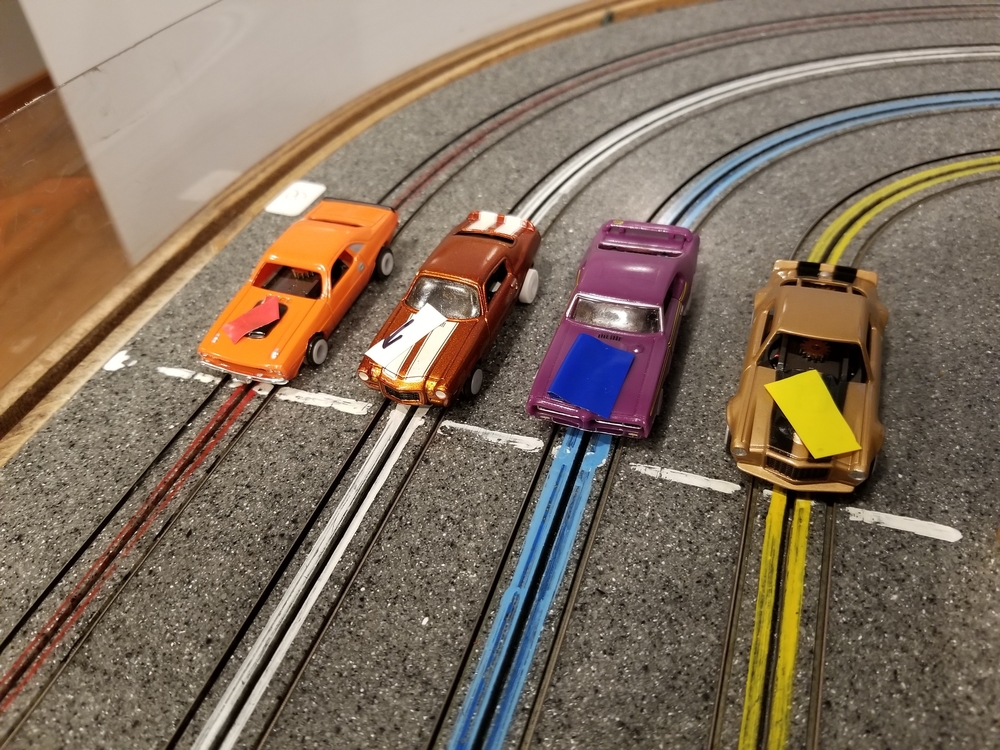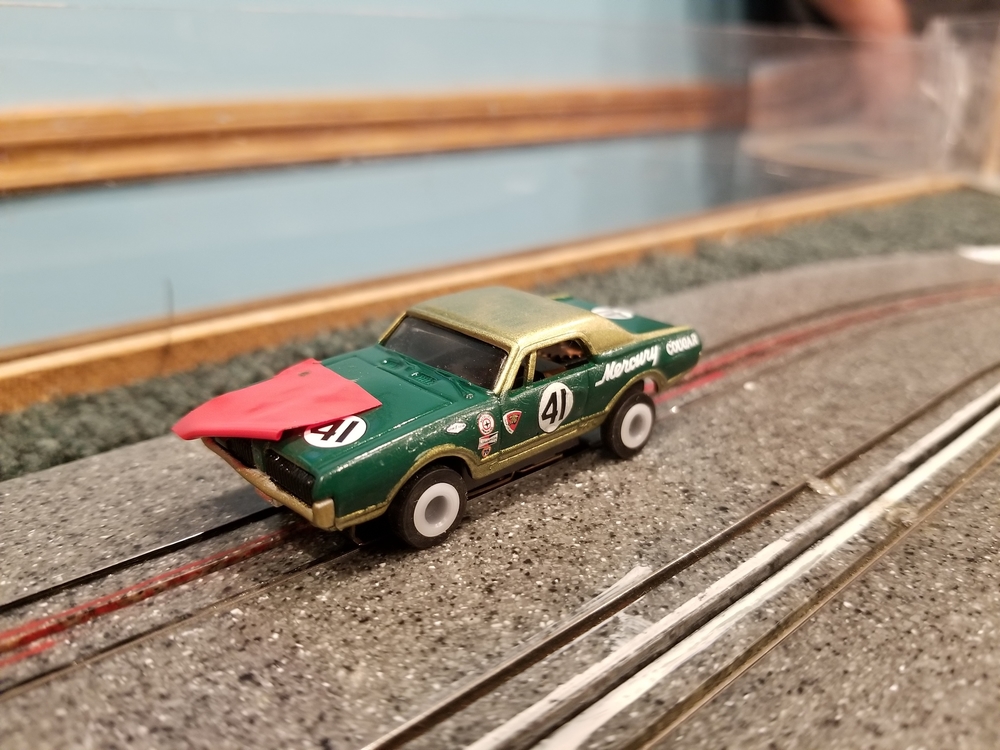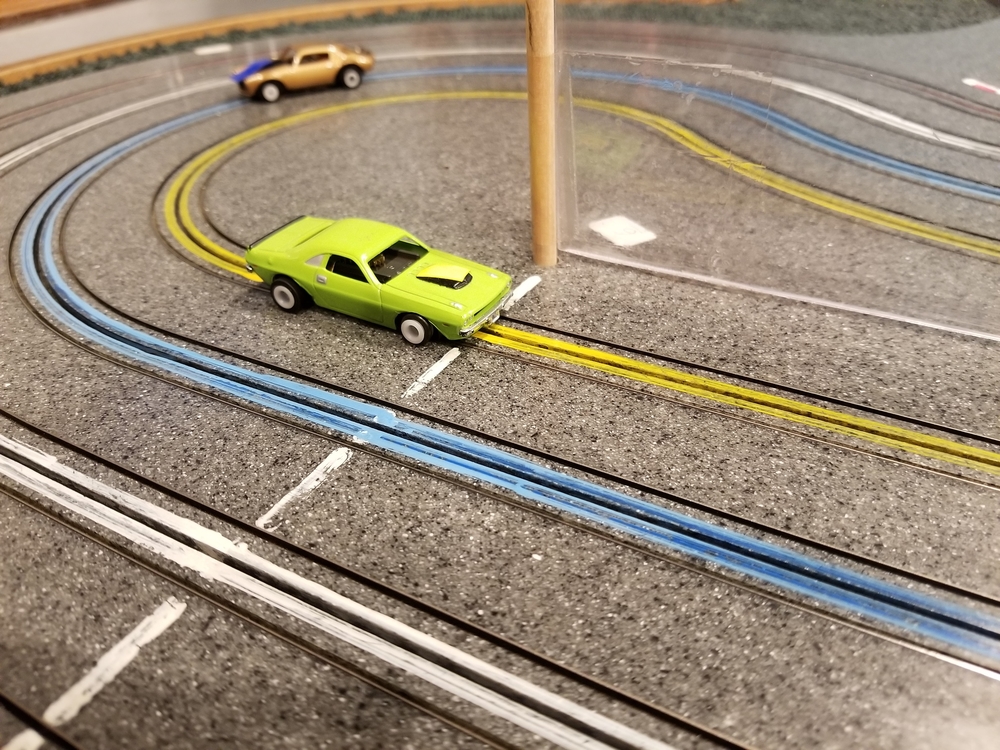 The second group was:
Rondo and his loaner Orange & White Chevy Camaro
Me and my Red, White & Blue AMC AMX
HRW's Slot Therapist's Rat Rod VW Bug
Russell's Metallic Blue Chevy Chevelle
Steve and his White Gran Sport Chevy Corvette (which experienced a pick-up issue and was swapped out for a Metallic Orange & White Camaro)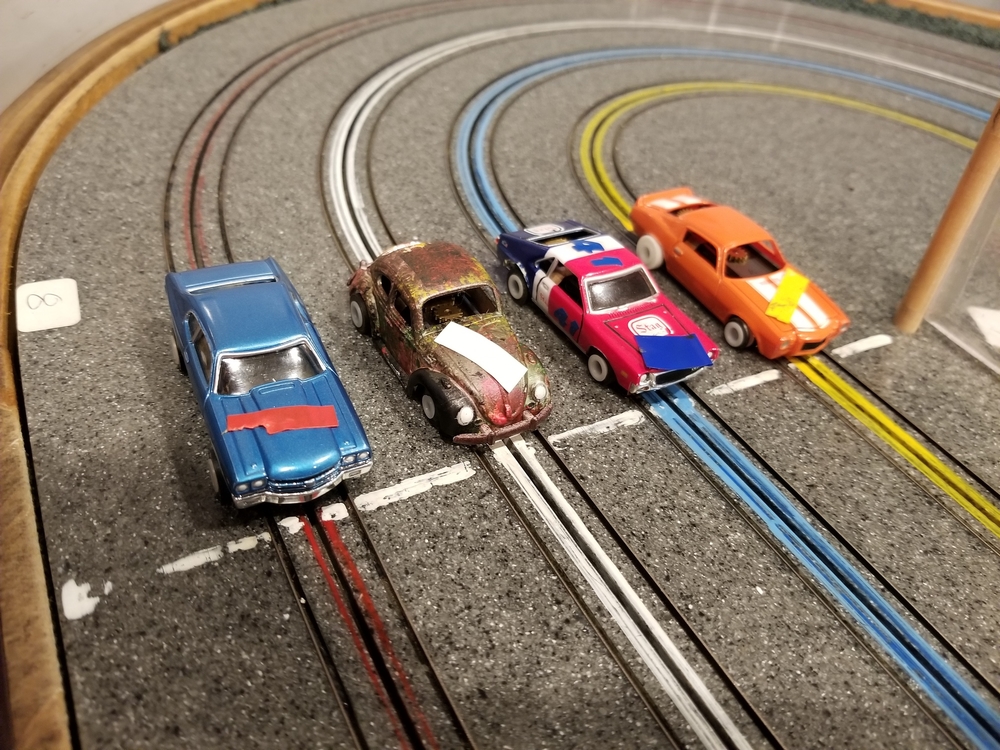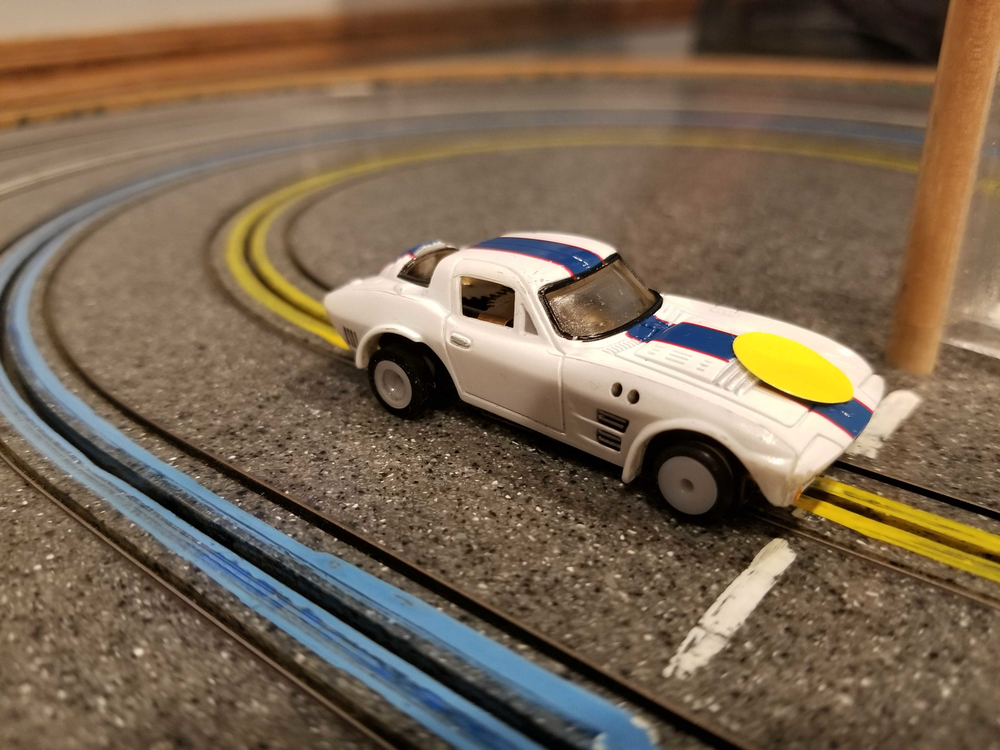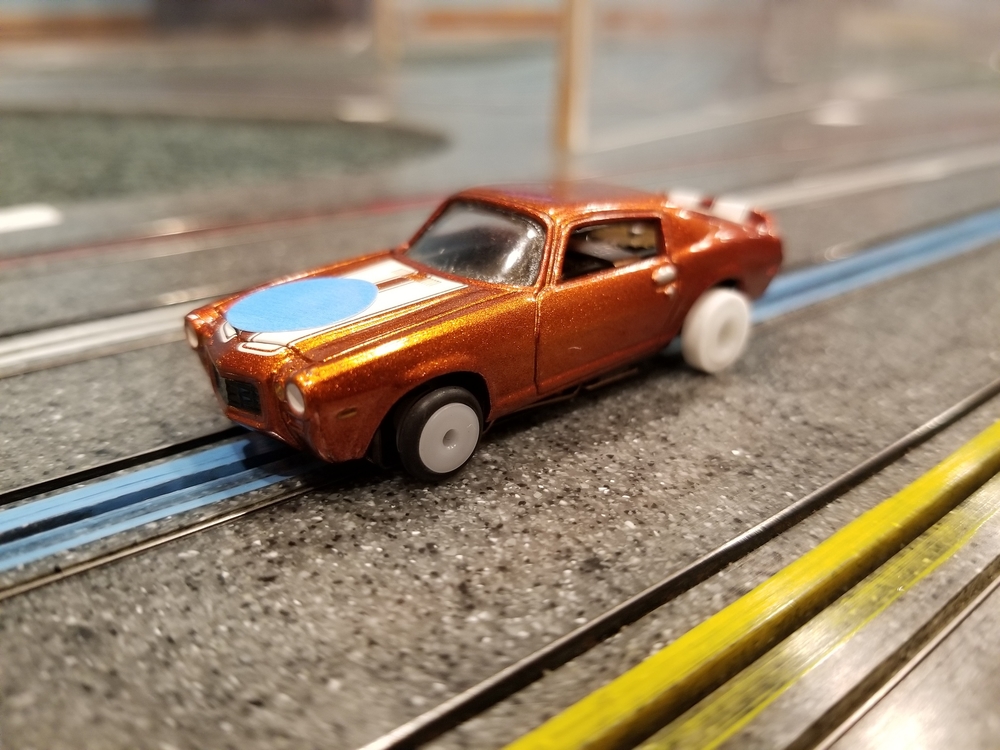 There was a LOT of good close racing action with a number of side by side / door to door battles that went on for multiple laps! Here are some pictures from throughout the racing action...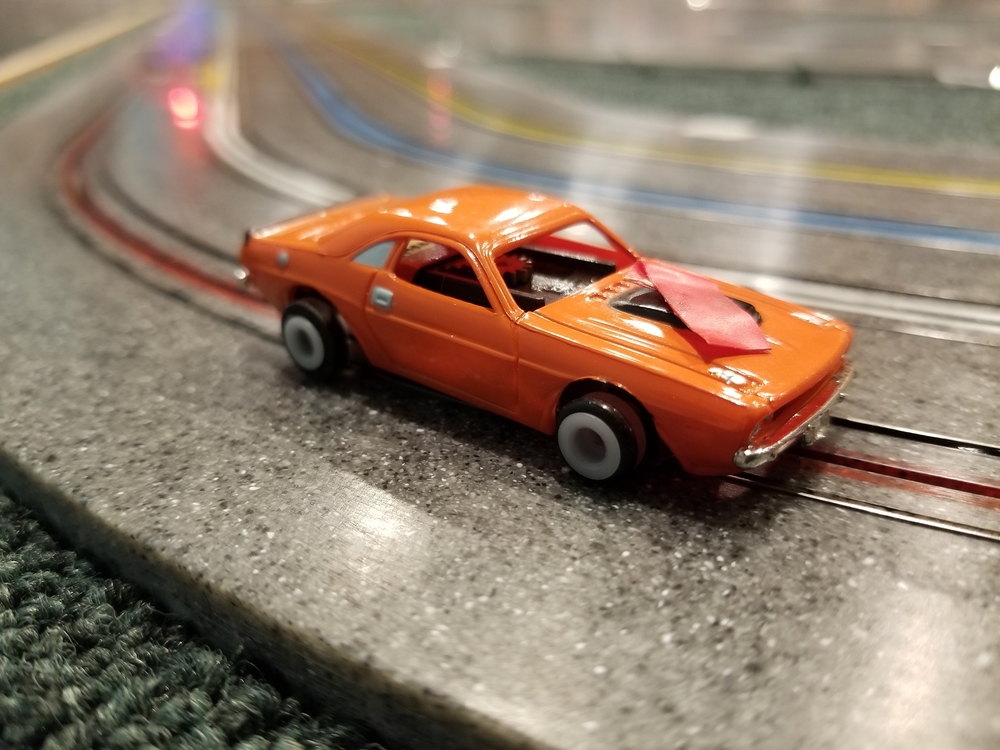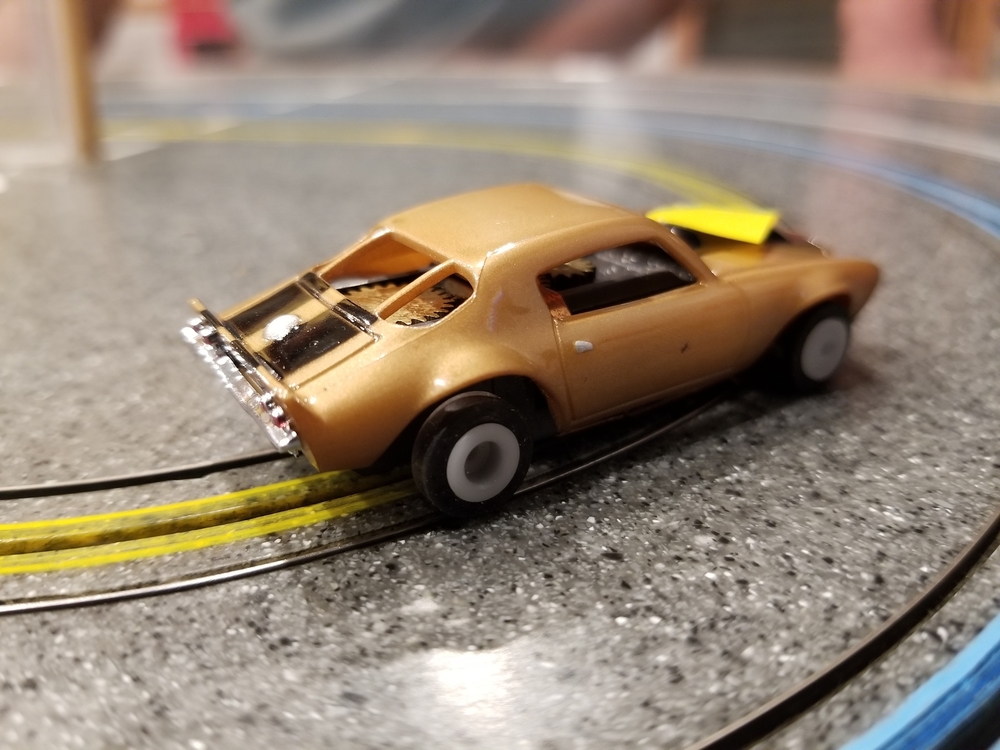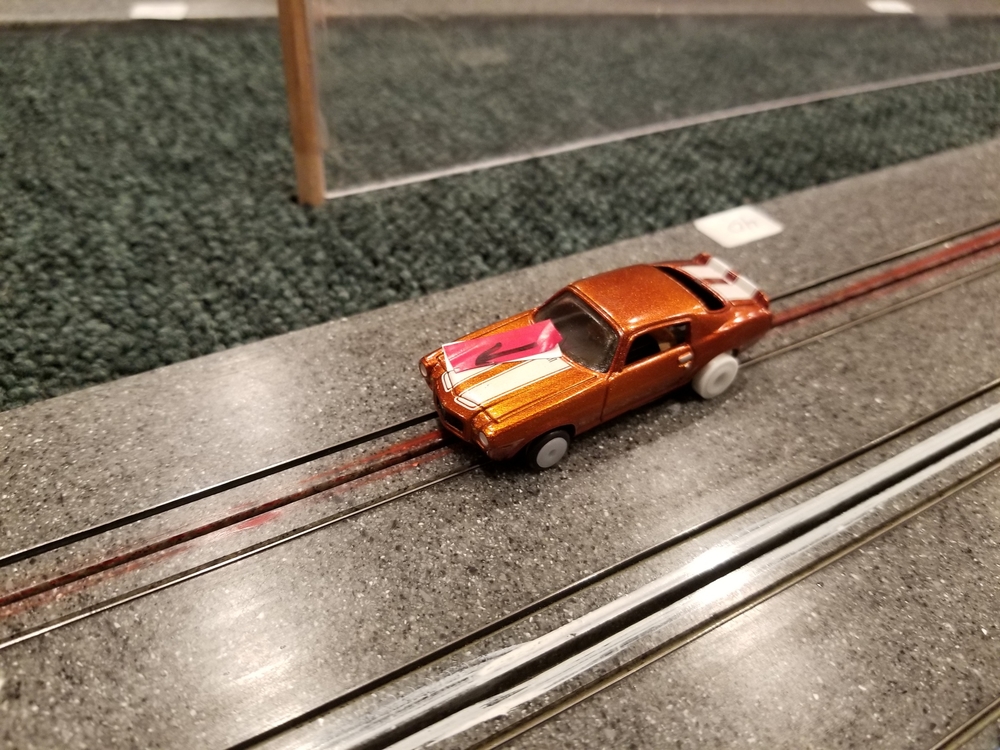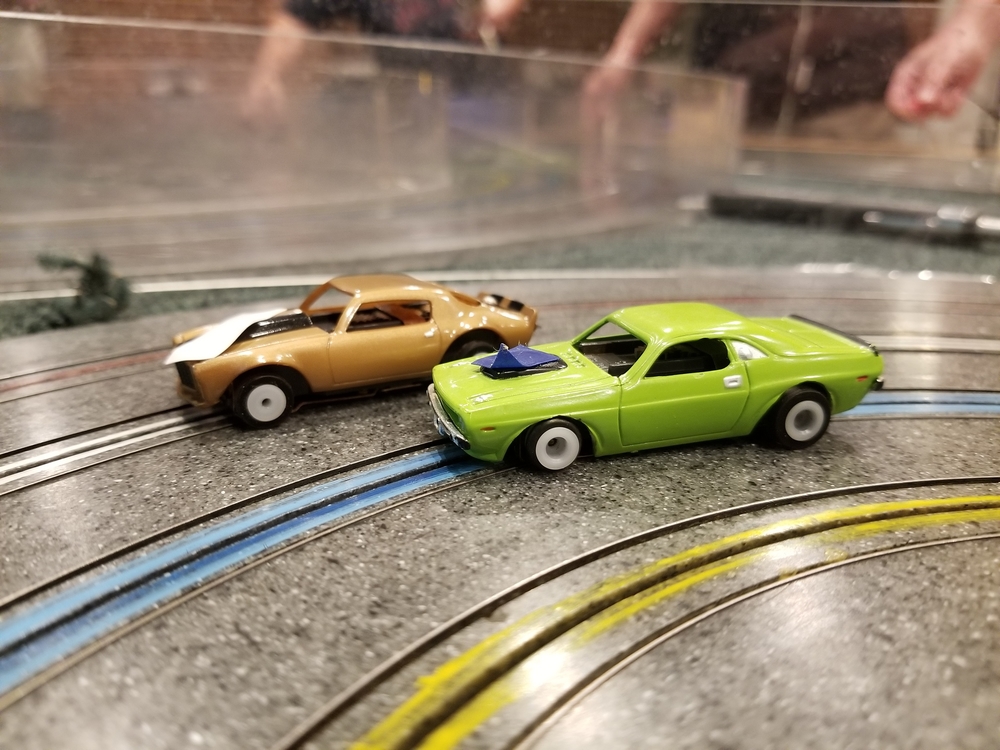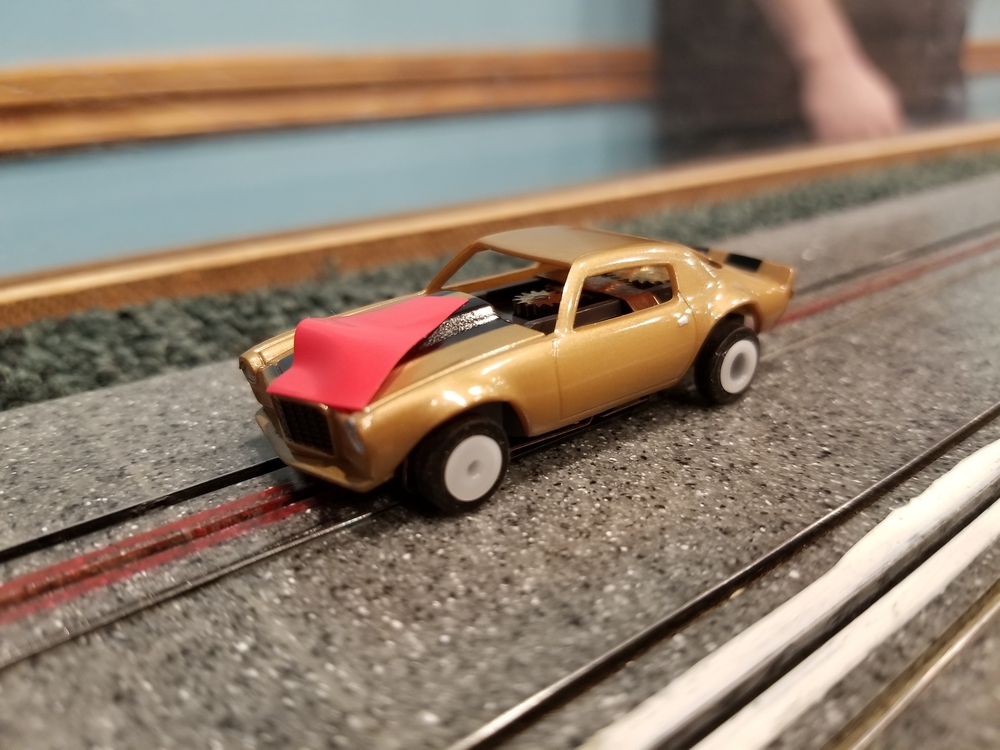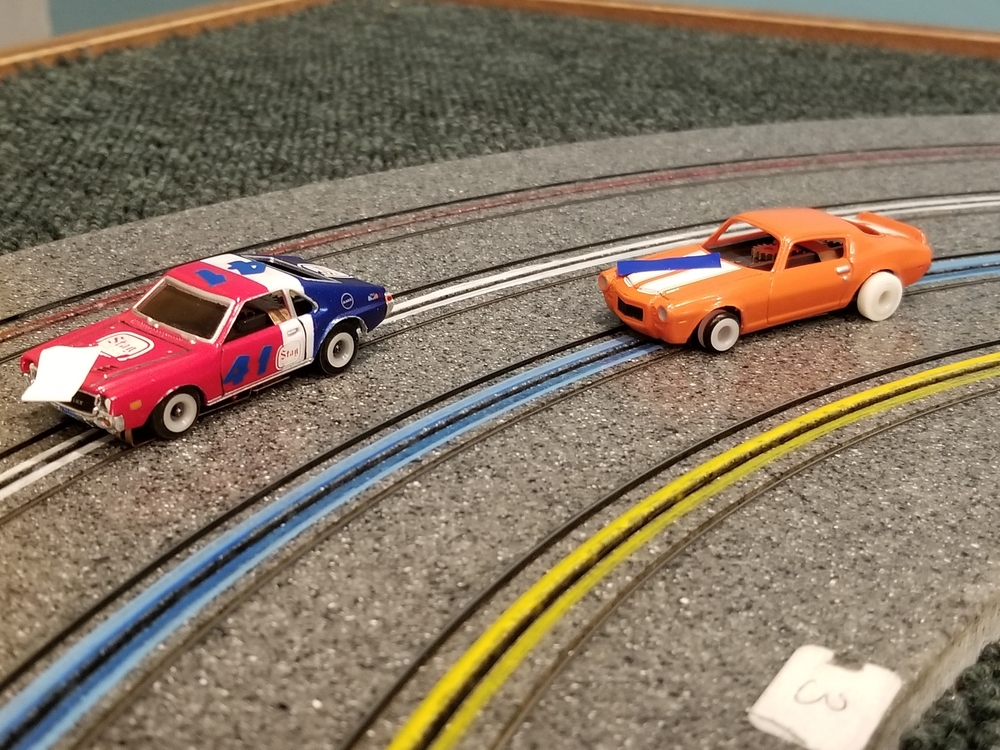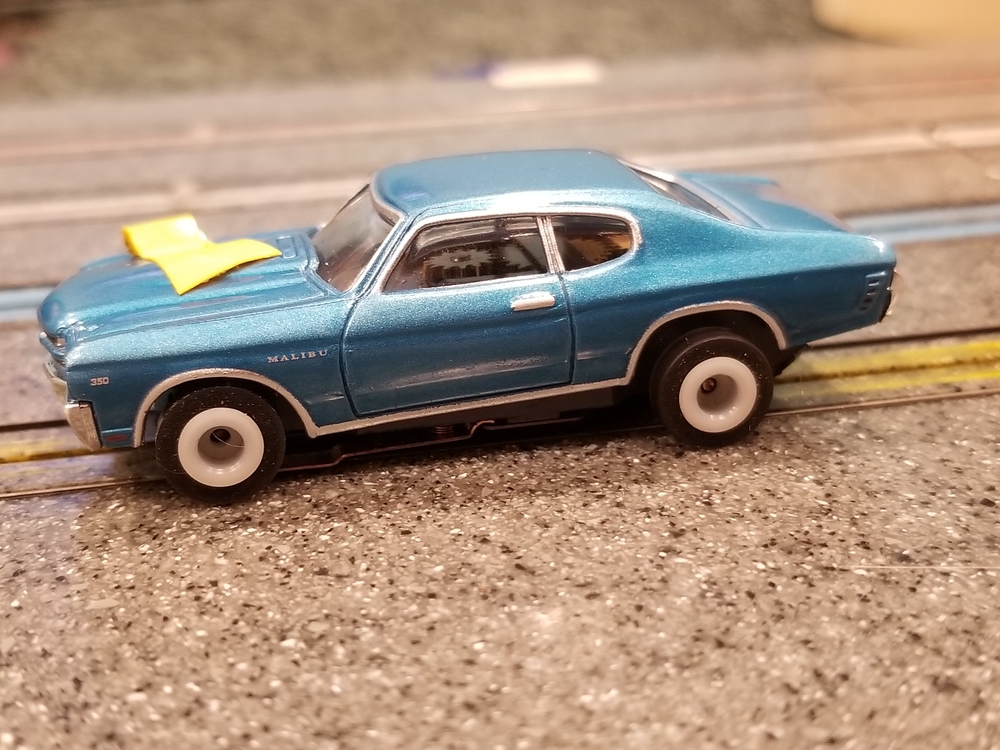 When the checkered flag fell - here is how the field shook out: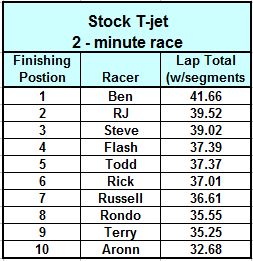 Definitely a WHOLE lot of fun!!!