I picked up a Auto World Firebird body that had a paint issue on the passenger side (looked like white spots?) after trying to "buff" them off/out with no luck - I decided it was time to visit the 91% alcohol dip and do a repaint!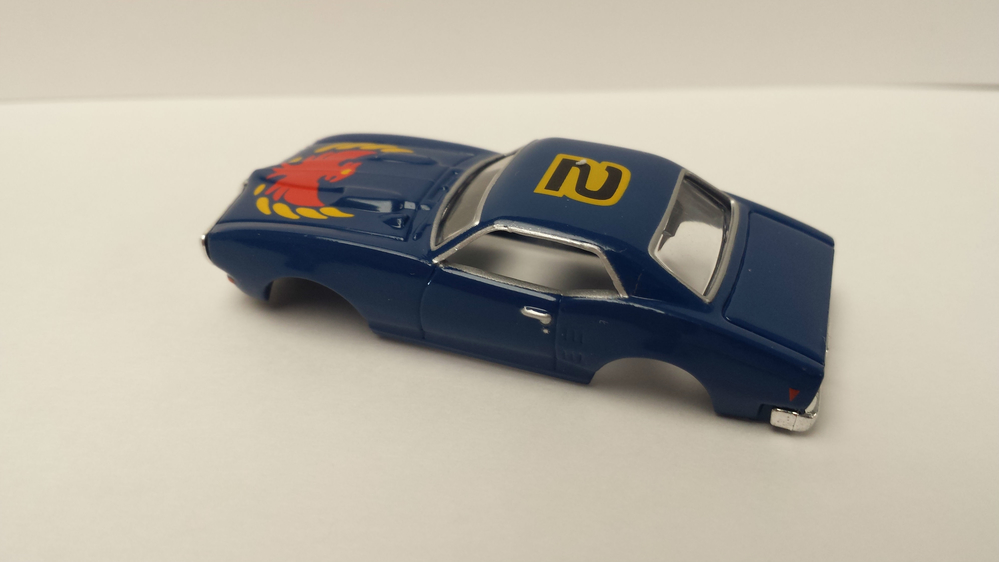 I forgot to take a picture of it stripped, but here she is wearing her new base coat of ACE Premium Banner Red!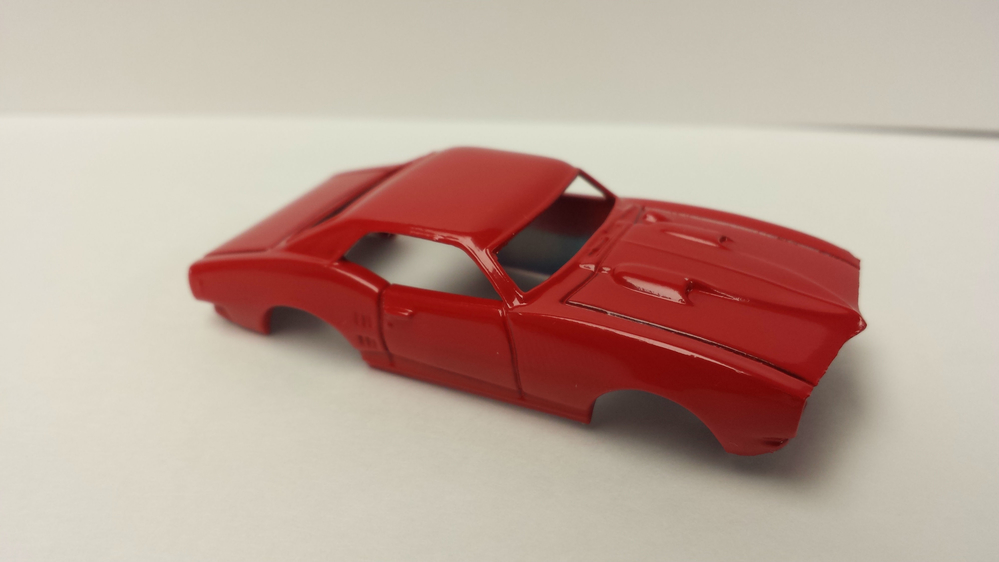 Will be going "racing themed" on this one (verses stock look) - but haven't quite decided on the direction yet...

More to follow!