Being on a bit of a roll with painting projects on the small scale cars - the next one headed to paint is a "white kit" DASH Camaro!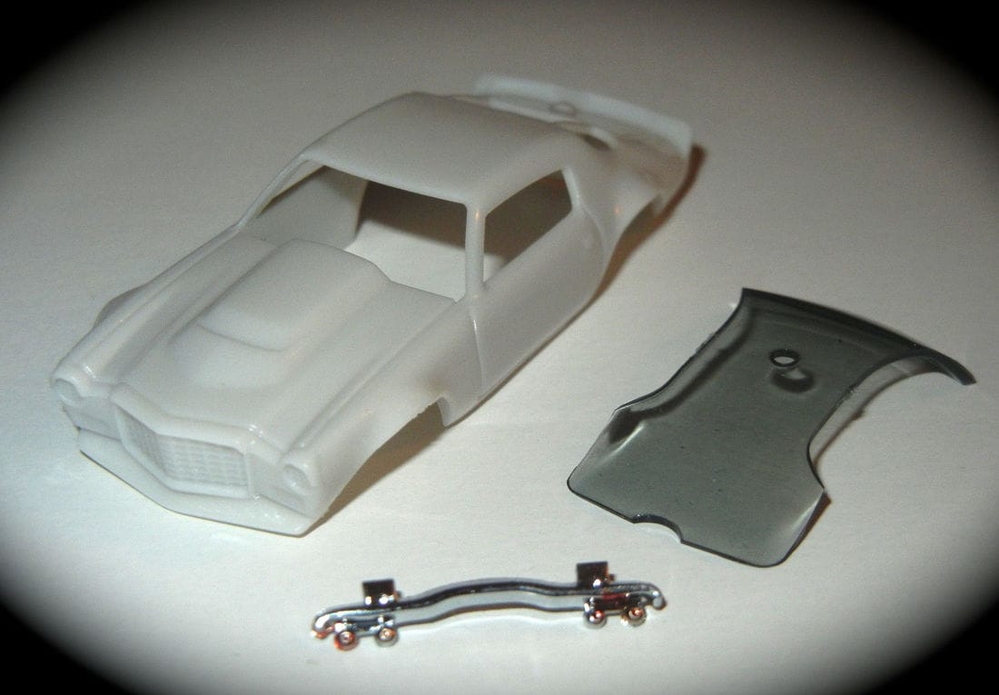 With the success I have had with the other bodies, I stuck with the ACE Premium enamel for the colors on this one as well!
I laid down a base of white and then followed it up with applying red to the back half.
Next up - detail painting and decals!