While waiting on the paint to cure on my other painting projects, I figured I would keep the momentum going by laying down the base colors on another project - this time a DASH '36 Ford Coupe!
I started with a nice white virgin body and after a little prep had this to start with...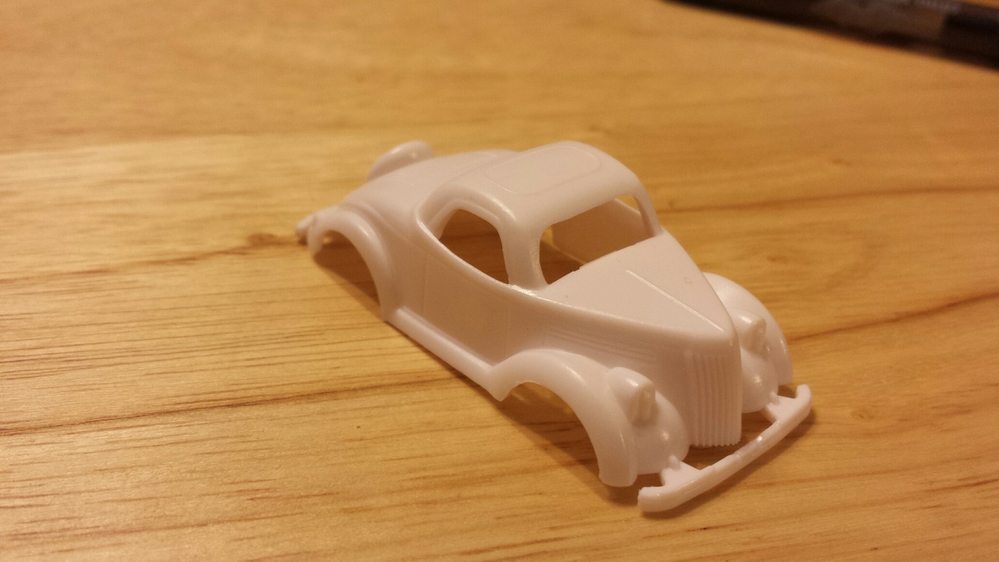 I wanted to try my hand at a bit of a fade on this - and considering it is HO scale, I am pretty happy with the blend I was able to come up with using ACE Premium Sunshine Yellow and Orange rattle cans!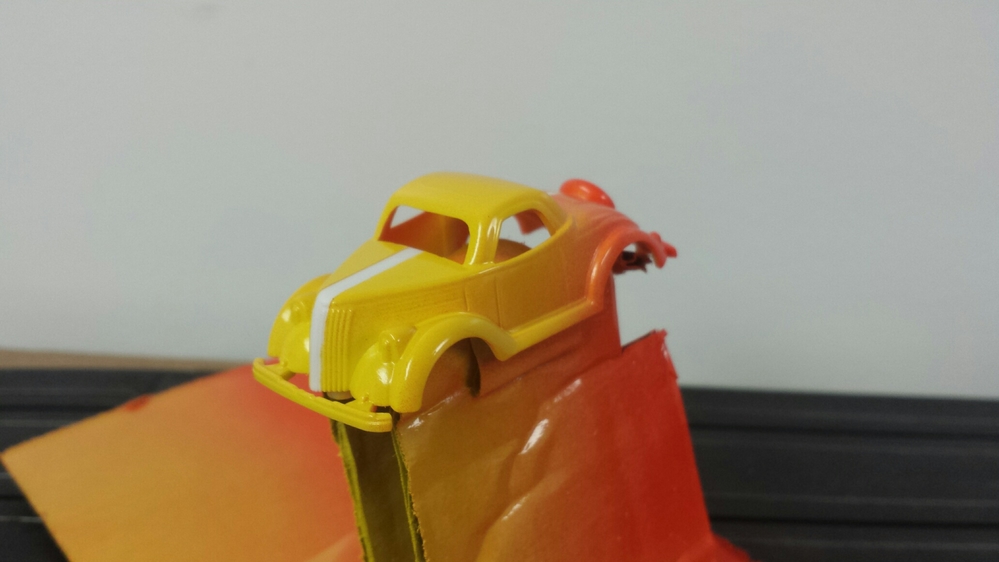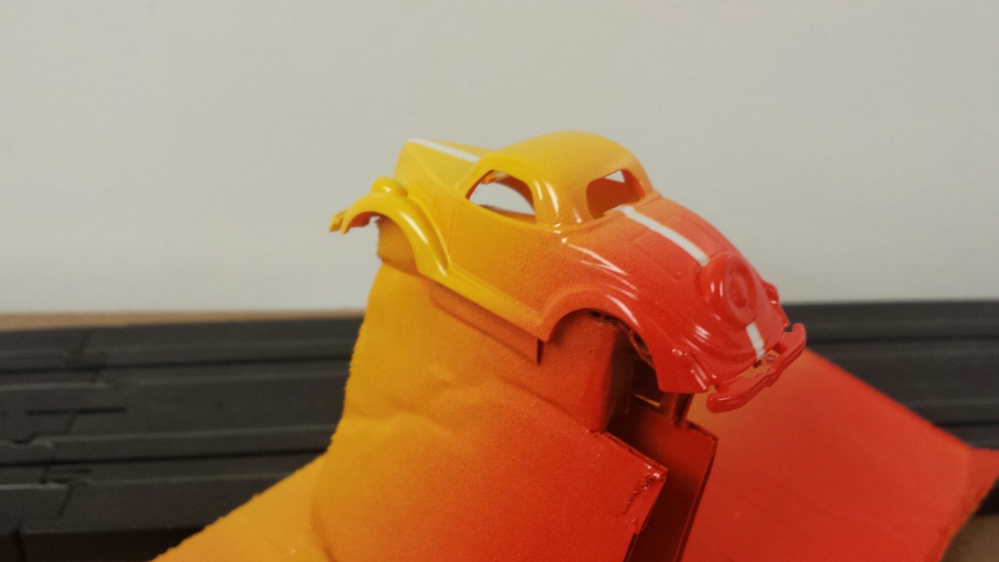 Decals and detail painting to follow!