Thanks Doc.
So I thought I would share a process of decal sealing and creating a very smooth final surface for clearing.
After the decals are applied, I use DUPLICOLOR clear and give the car 3 LIGHT COATS to seal the edges of the decals. I spray a "dust coat" and let it dry for 15 minutes. Then repeat. This helps prevent any reaction to the decals (wrinkling) that hotter clear lacquer can cause. Once the final coat is dry I WET SAND carefully over the entire car with 2000 grit sandpaper. This also builds up clear around the edges of the decals and helps "hide" them a little.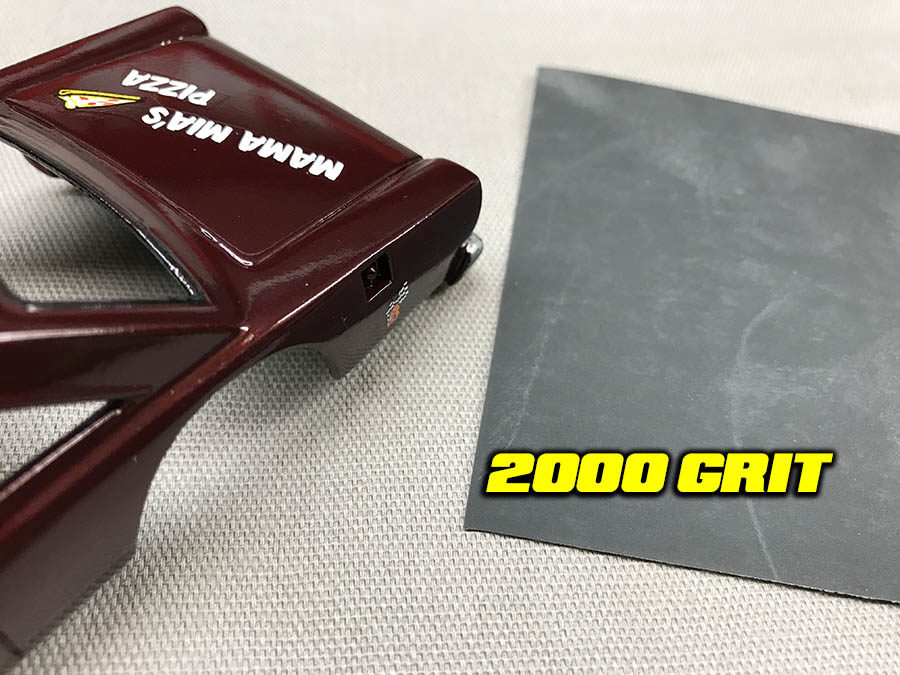 Always use 2000 or finer. And don't use much pressure. Just light pressure. You are creating a very smooth surface for the acrylic top coat (AKA Future).
When you are finished, you can literally run your finger over the decals and not even feel that they are there.
You notice how dull it appears. That's good, that is what you are after.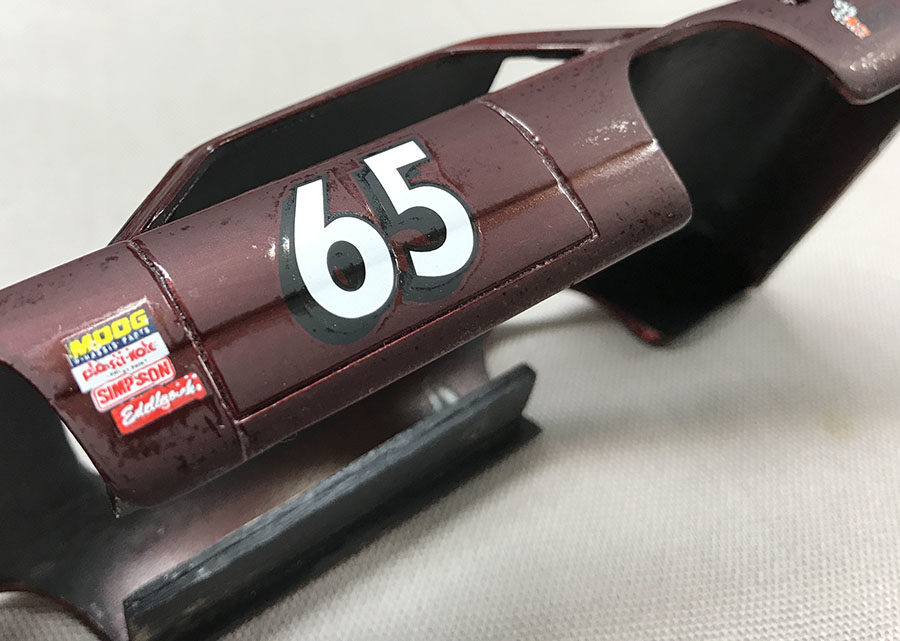 Now you are ready for the final clear. I always use Pledge Floor Care (FUTURE). Using a larger brush, I usually apply 2 coats. Just be patient and allow the first coat to dry. Usually 20 to 30 minutes.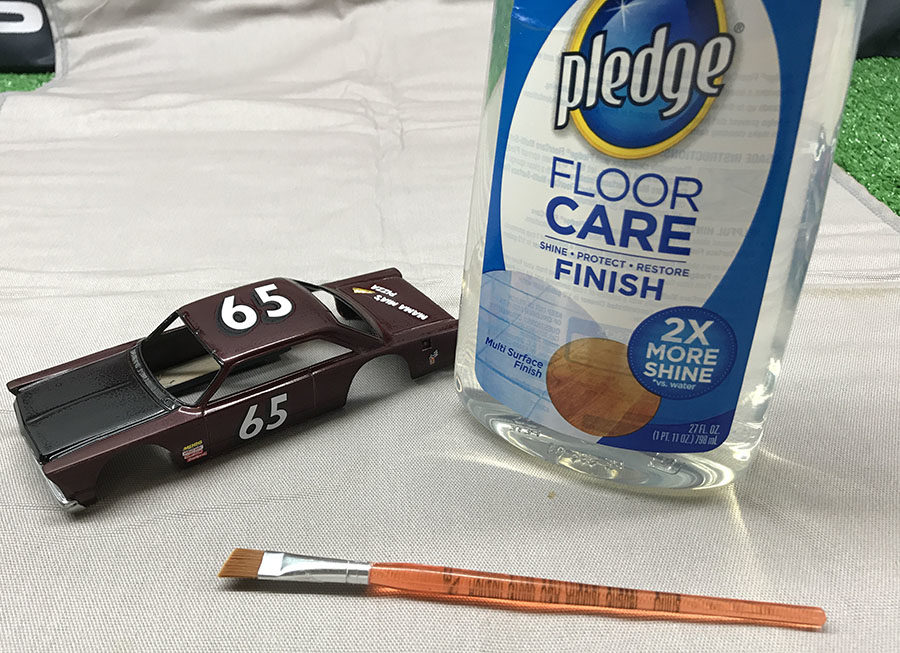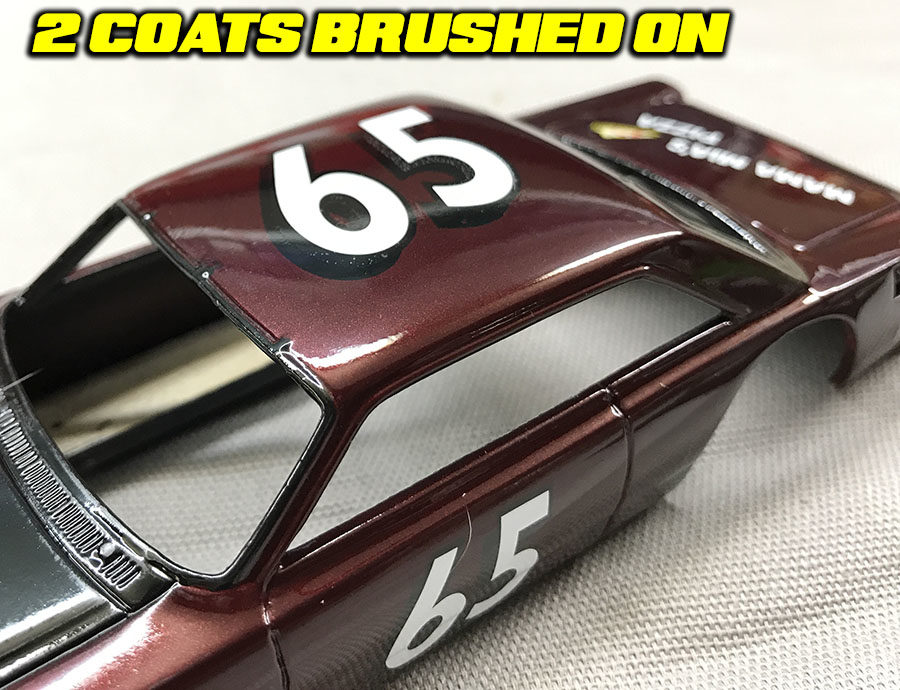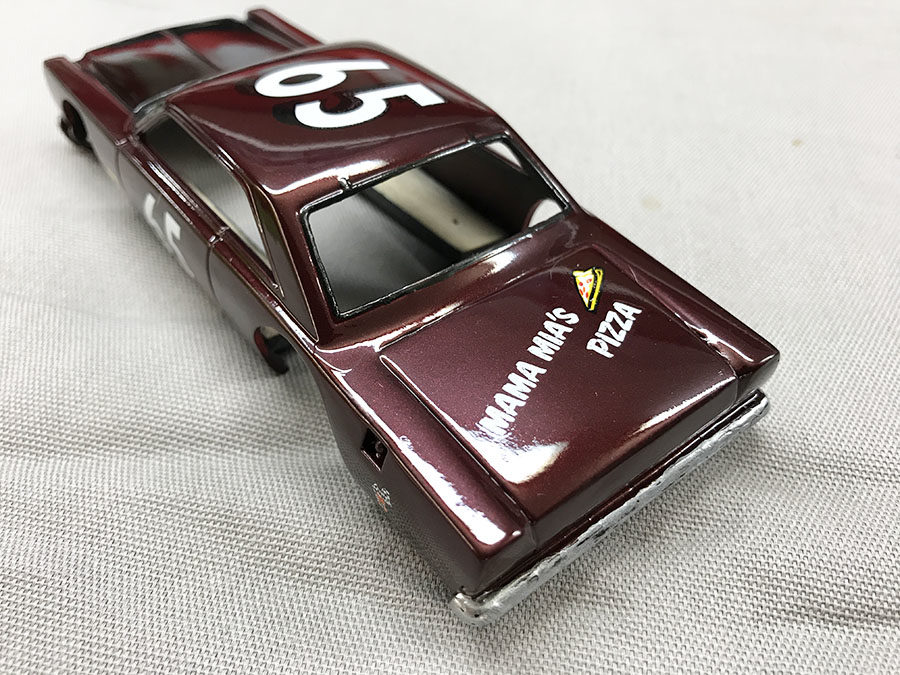 The end results are pretty nice IMHO. You end up with a very smooth and clean finish.
The Duplicolor dust technique adds a good layer of protection and allows you to sand lightly. Then the two coats of Pledge as a finish. We race pretty hard down here and so far the decals hold up over time very well.
Hope this helps.