Scalextric did a good job overall with the paint and markings. The yellow might appear a little on the light side, but that depends on what reference photos you use. For me it's close enough and certainly depicts this classic well.
Prototype Info at the Historic Trans-Am SIte HERE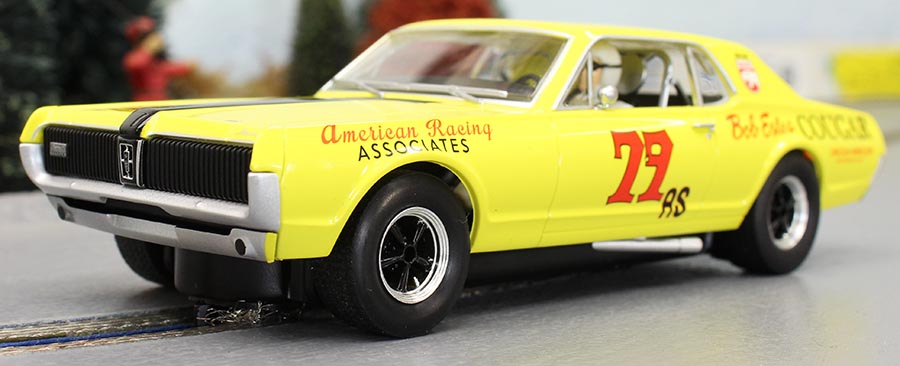 The car will either get your attention or it will not. Yellow is not for everyone. But veteran enthusiasts can easily relate to how challenging it is to produce a car in this color without it looking "toylike". An odd term considering that is exactly what it is, but it sort of describes it the best. We like to have nice finishes and paint work that has a realism to it. Many older models in this color just didn't have the opaque depth of color or shine this one has.
The moment my oldest son saw this model he immediately took "ownership". That's fine by me. It's that: "wow that is incredible" reaction that makes 1/32 slot cars so much fun.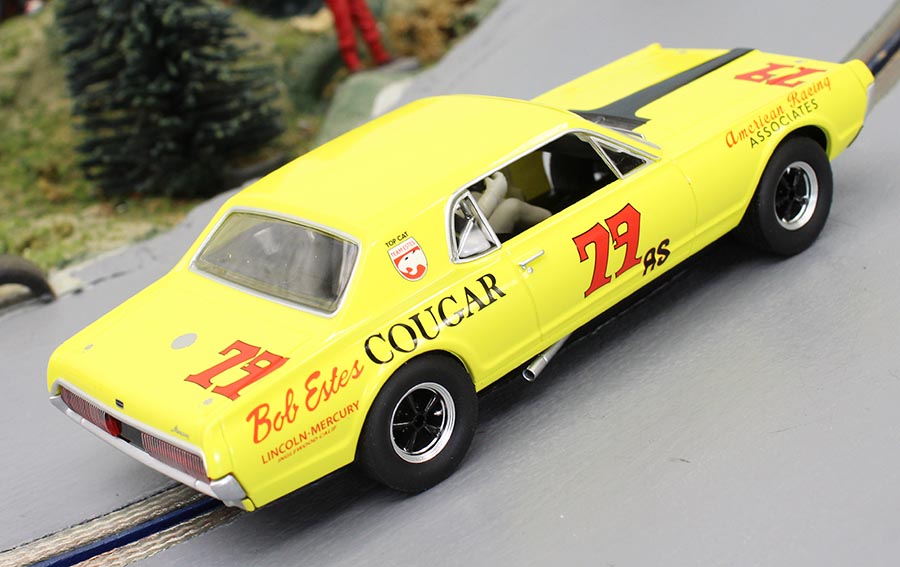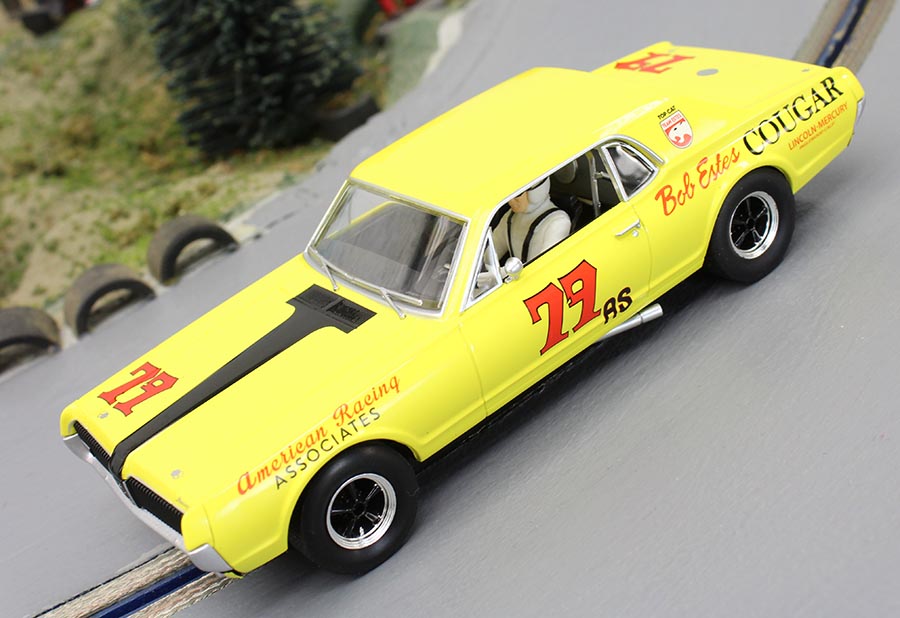 We know it needs tuning. Another part of the fun for us. In any case, it's nice to see another version.