Funny how things come our way sometimes. Quite awhile back I sent the prototype photos of this car to Dave Kennedy and said this would be an interesting scheme to add to the series.
His reply? "Way ahead of you". Of course, who isn't?
Anyway I contacted LEB Hobbies and it arrived today. Some will like it, some won't. I do.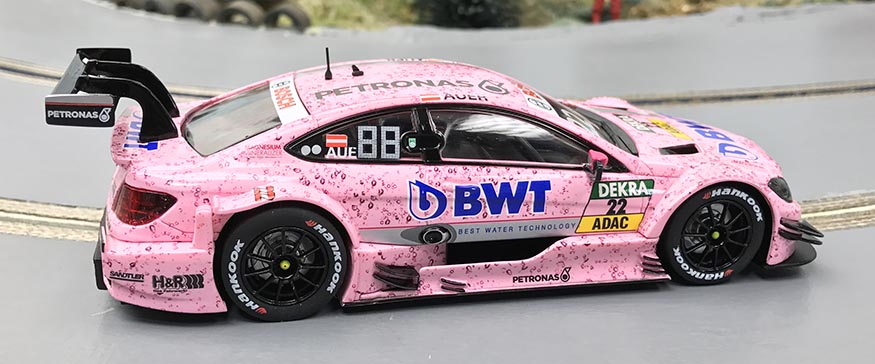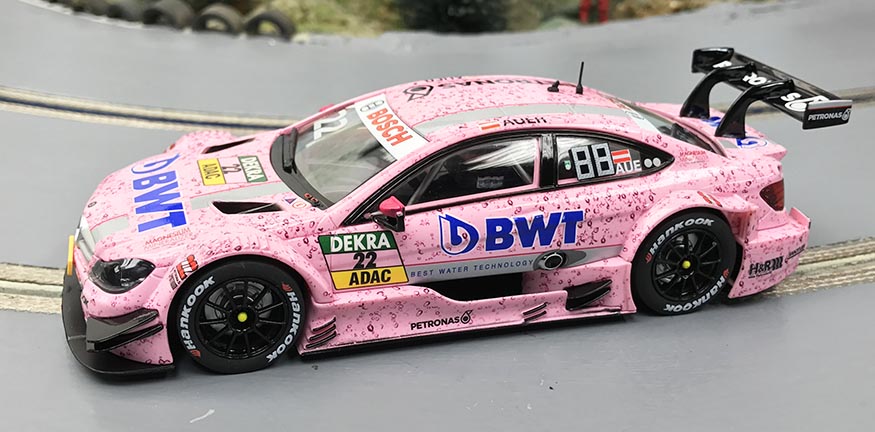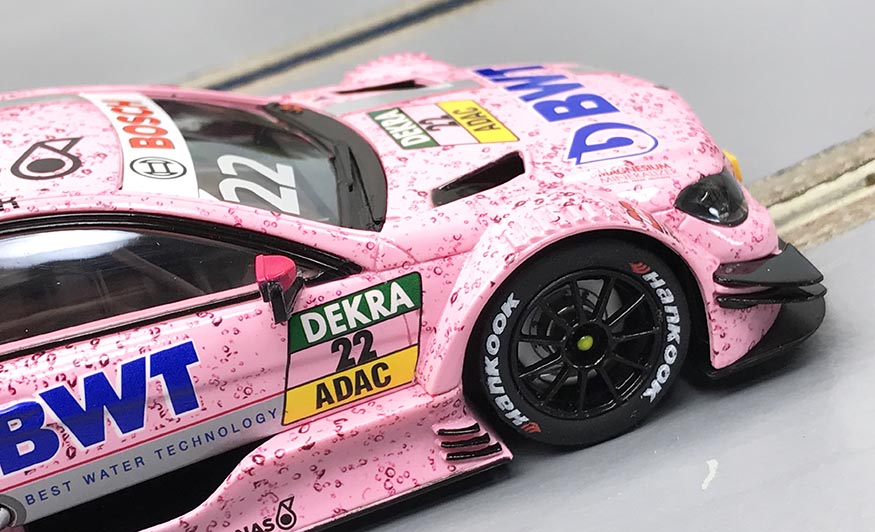 Carrera did good job on it. You should not lose sight of it on race day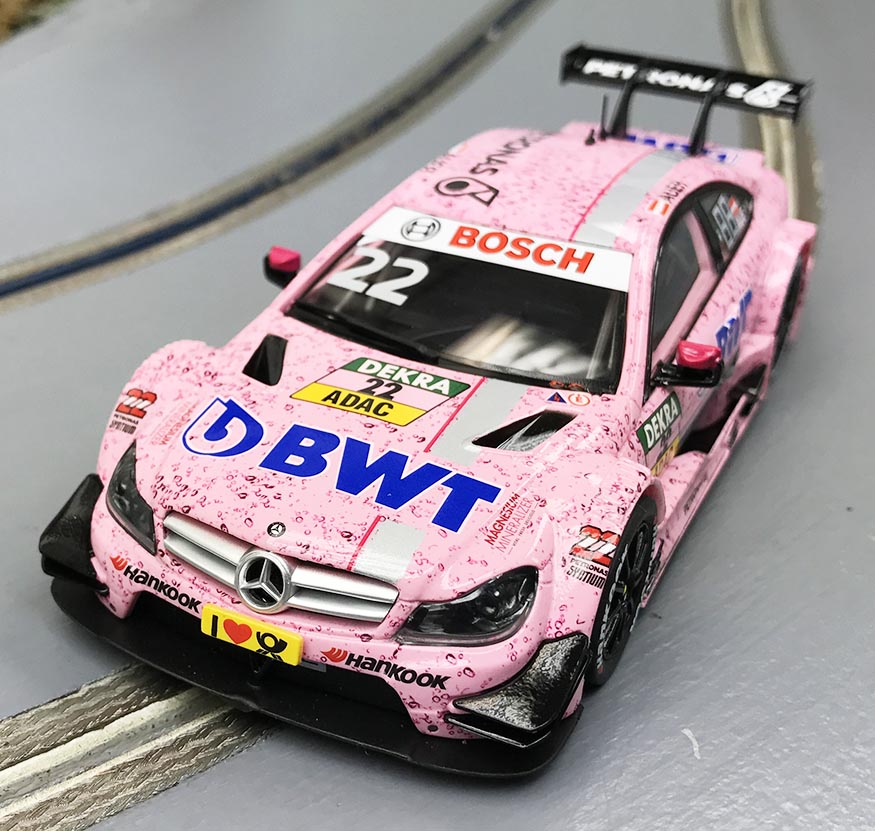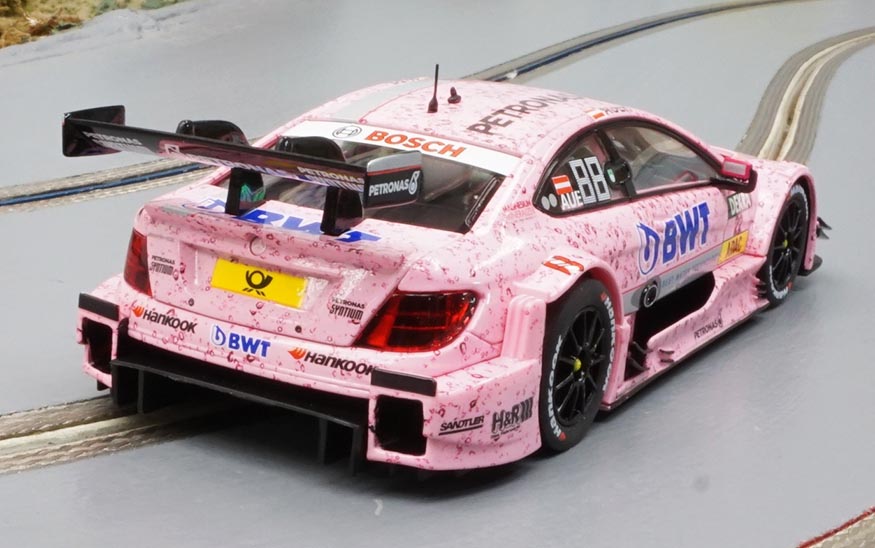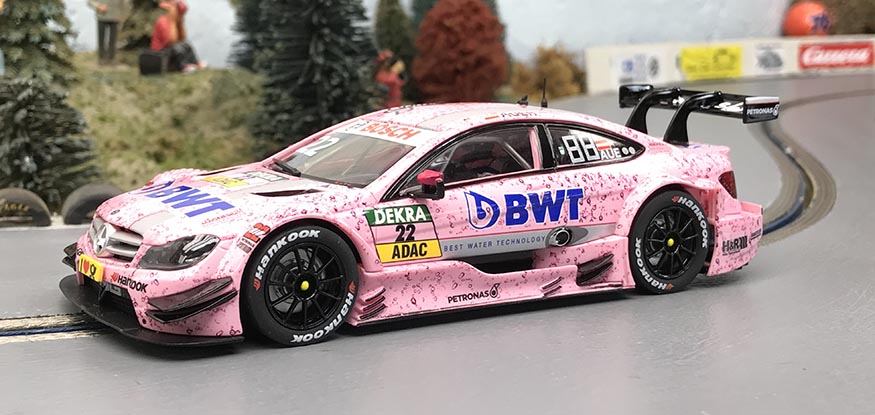 Thought I had enough of these but there is always room for one more I guess