This car was built as part of the HRW "Secret Santa" project, which many of you participated in. It has quite a story behind it, so i thought I would post it here.
When I found out that I had been assigned to be Secret Santa to Shotgun Dave, I immediately knew exactly what I wanted to do. I have a big box of resin and plastic bodies waiting for projects, and in there was a fully completed, decalled and detailed 1956 Chevy Belaire. I had been given this body by my friend of 40+ years, Russell Sheldon when he was thinning his collection ahead of his move from Dubai back to South Africa.
Now Russell is a great builder in his own right, but this particular body was done for him by an English master modeler by name John Judd. Russell did not tell me why he had commissioned the body, perhaps for a long-gone proxy that he wanted to enter but didn't. In any event, the body ended up with me and was a perfect choice for this project.
I built up one of my brass frames, added some BWA wheels and inserts, PG tires, a Piranha motor, Sloting Plus guide and Slot.it gears: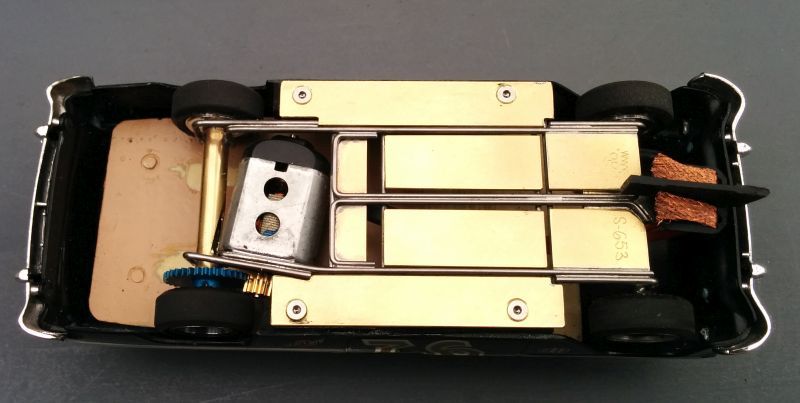 I managed to get a really nice stance for the car: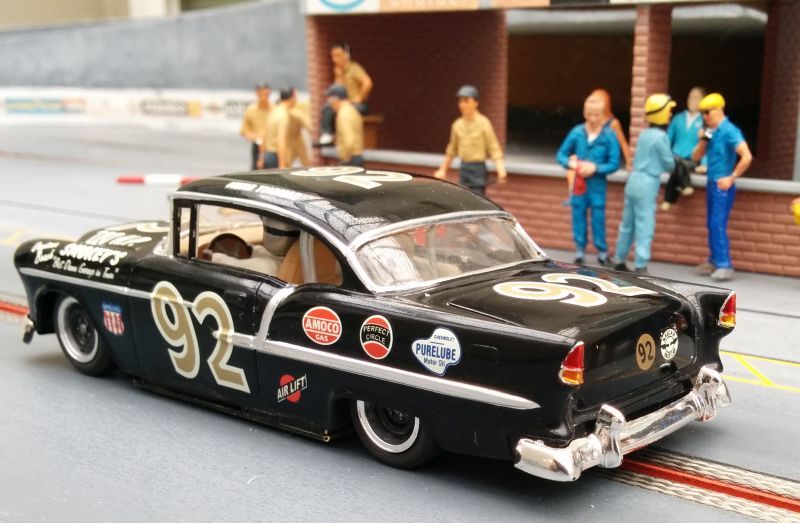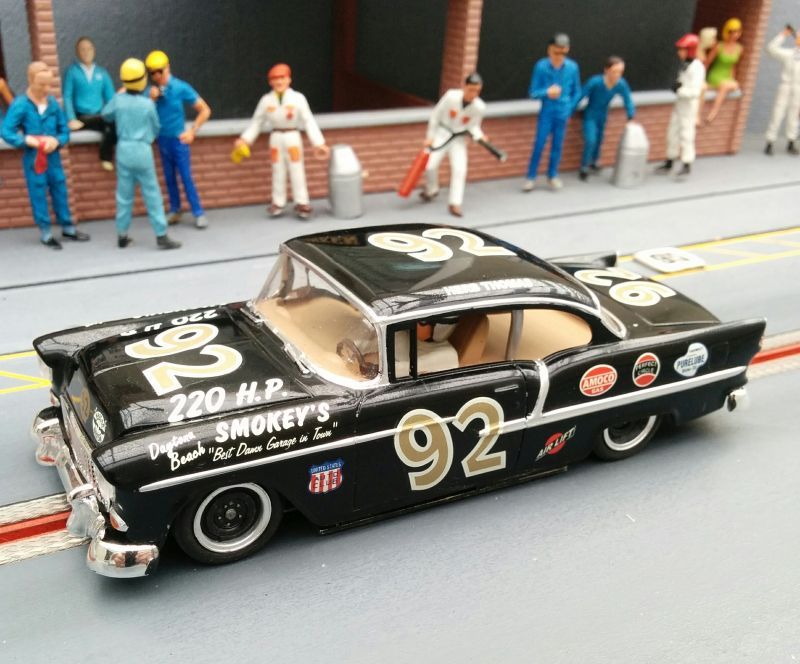 The work on the body is spectacular, all the chrome is Bare Metal Foil.
Shotgun Dave tells me the car runs really well on his oval track, and my quick test on my road course was equally good.
I hope you all enjoy the photos!