This time of year we see a lot of new faces as well as returning enthusiasts. Many are looking for ideas for their own new slot car empire.
So let us share a pic or two for those looking a quick "cruise" of what we have shall we?
Our routed oval - 5 x 16. "The Show-Me Speedway"
Our 3 lane routed road course - 4 x16. "The Mid-Mo Speedway"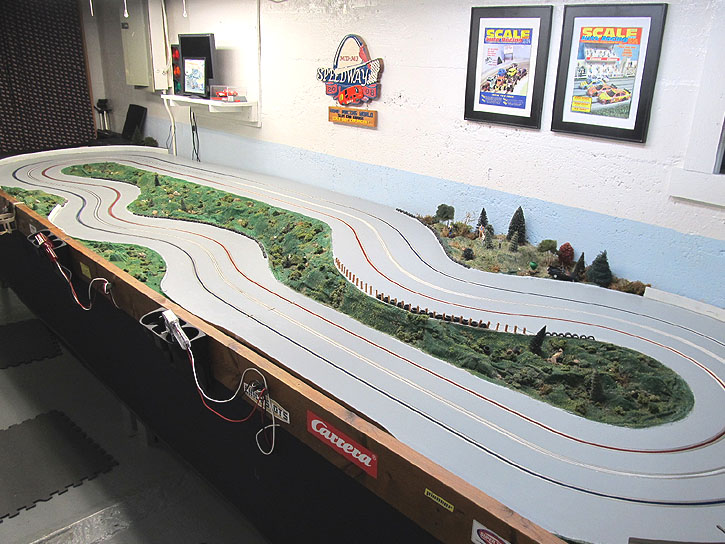 Every few years we make a small plastic track and this year it is a Scalextric.
"The Skunkworks Test Facility" - 3 x 8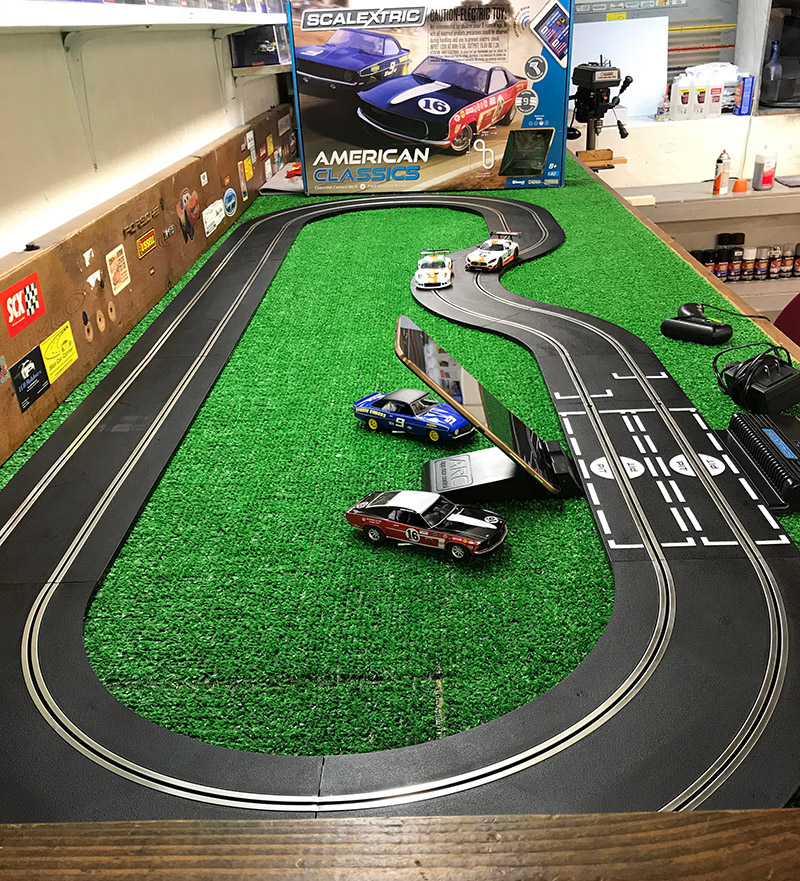 Ok gang, show us what you have