Got the vinyl plotter going the other day and cut some vinyl for the Whisper Jets we use for IROC cars. Ok so I didn't finish the green car yet.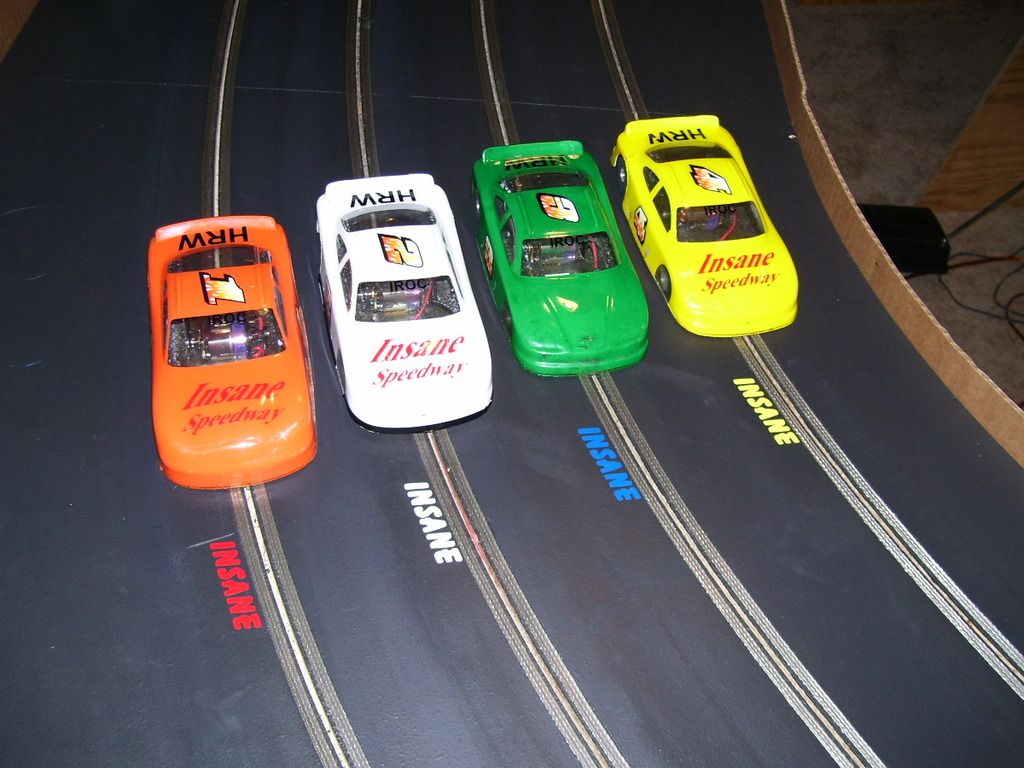 Also did some INSANE lane markers. I don't have them all on yet, but I have gotten them on in some of the key places. When I get to lean over again I plan on adding painted stripes too, but these will stay as well.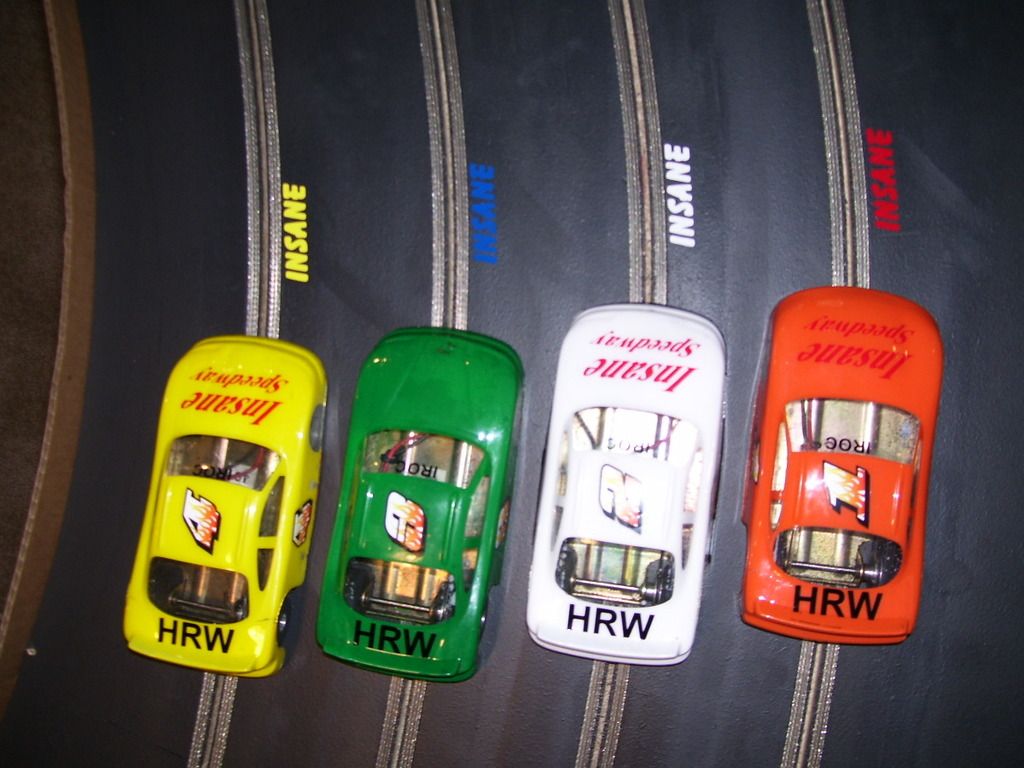 Then we have this from Razor Jon's visit. I have no idea what happened, but this is how it ended.