Well I am still pretty new around the forum, but I have been getting around the area meeting the people that I can. I have posted some, but not as much as I would like. I have been racing HO for along time and have a nice 4 lane HO track and a good group of folks that come over on a regular basis to race. While looking for more folks that would be interested in running with us I ran into Locoracer Tom. He was into the larger cars and hadn't run HO in several years, but got a car and joined in with the fun, but would always talk about the larger cars and what fun they are. That prompted a trip over the HRW world headquarters to check out the larger cars and get to know some racers in the area.
I was planning on selling the 4 lane Tyco to make a HO routed track and after I saw what was possible with the larger scale cars over at Harry's place I decided to hold off. I have had a stack of lumber in the garage waiting on me to make up my mind that I had bought the week before my trip to HRW and now it is time. My mind has been made up. The HO track will be put up for sale as soon as the race series that we are running now comes to an end. Construction of the new track is set to start on the weekend of 4/3. It sounds like I have some well qualified volunteers, but if you live in the area I welcome you to join in.
This is the HO track. 4 lanes 66' 5" on centerline. All vintage Tyco track. You will find this listed for sale in that section in about a month.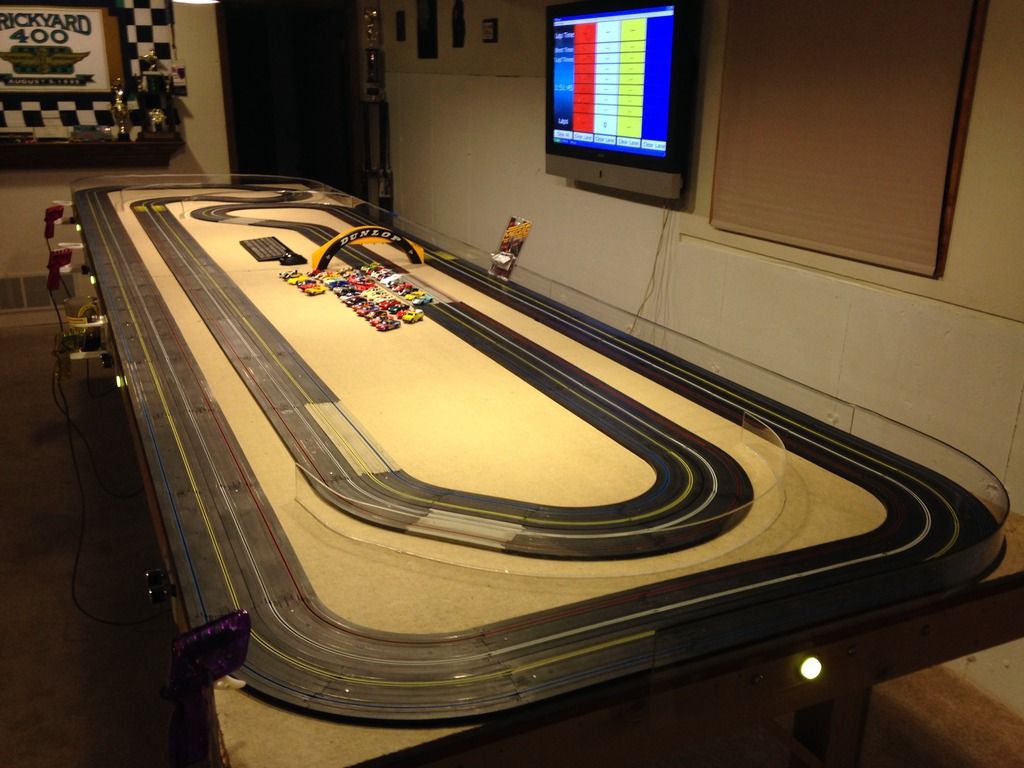 I have been working long and hard on the new track plan and this is what I have come up with.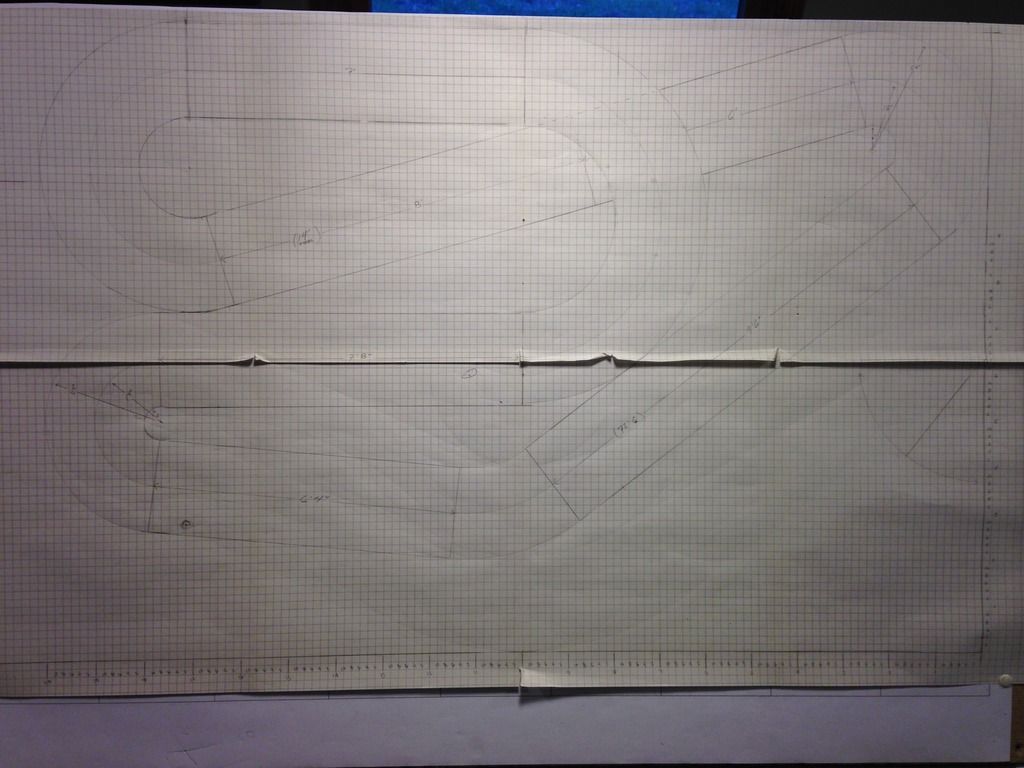 4 lanes 72' center line. 4" lane spacing withy 6" gutters inside and out. Please share thoughts, ideas, and concerns, but do it quick as we start building in a week. I will try to post updates on the progress as we go.