Results and pictures from the Daytona 500 race at the Insane Speedway.
We honored the Daytona 500 with a few races of our own. We had a novice and pro class, but didn't discourage those with less experience from trying their hand at the big heavy cars. Novice class cars are old Parma Flexi 2 cars that LocoRacerTom and I have picked up at the local slot car show in Saint Louis over the past 2 years. They have been reworked and fitted with H&R Hawk motors and we run them at 13.5 volts for the novice class. They will still run 4.2 second laps in the hands of a experienced driver, but the novice drivers run mostly 4.6 - 4.5 second laps. The novice race was an IROC type race with each driver running a 35 lap race in each lane.
Congratulations go to Trevor who had only one heat race win ever to his name going into the race and swept all of his heats and came home with the overall Novice WIN! Looks like he finally took some advice from his dad.
The so called pro class (none of us are pros in my mind, but it needed to be called something) was made up of H&R hard body mid 90's NASCAR cars with M/T 5 motors. Nothing really fast about them, but a hand full to drive. They were run IROC style with each driver running 125 laps in each lane for a total of 500 laps. Man what a race.
Now for some pictures and videos...
Lets start with some track improvements that were done before the race.
The start finish line before.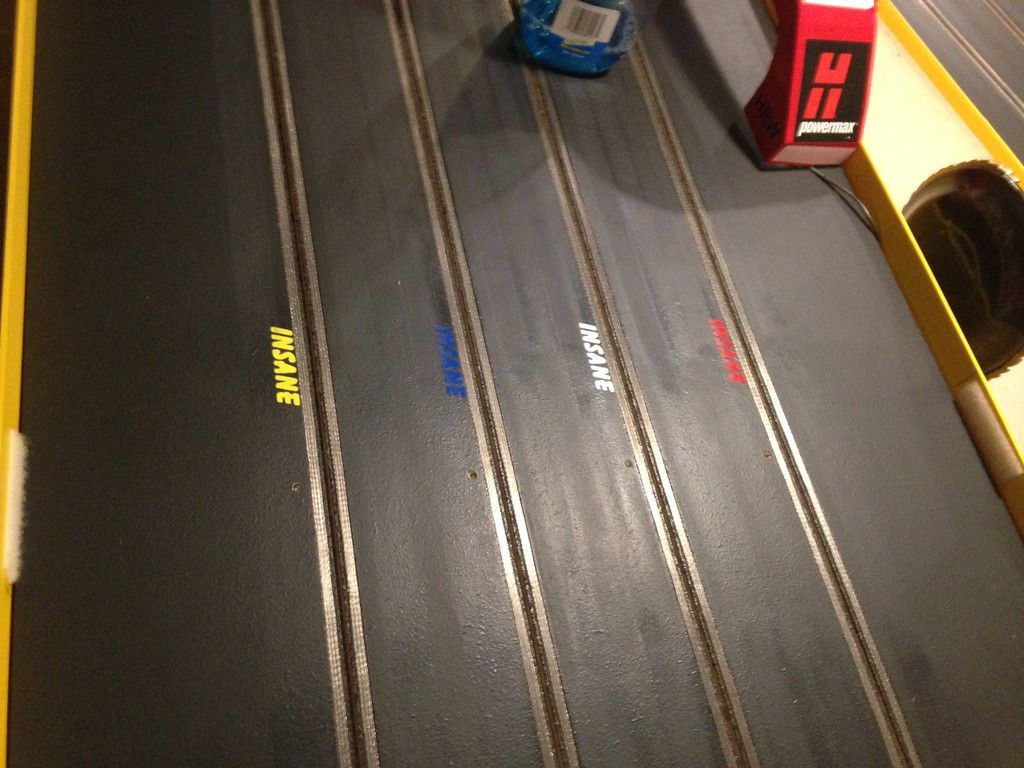 The new line installed.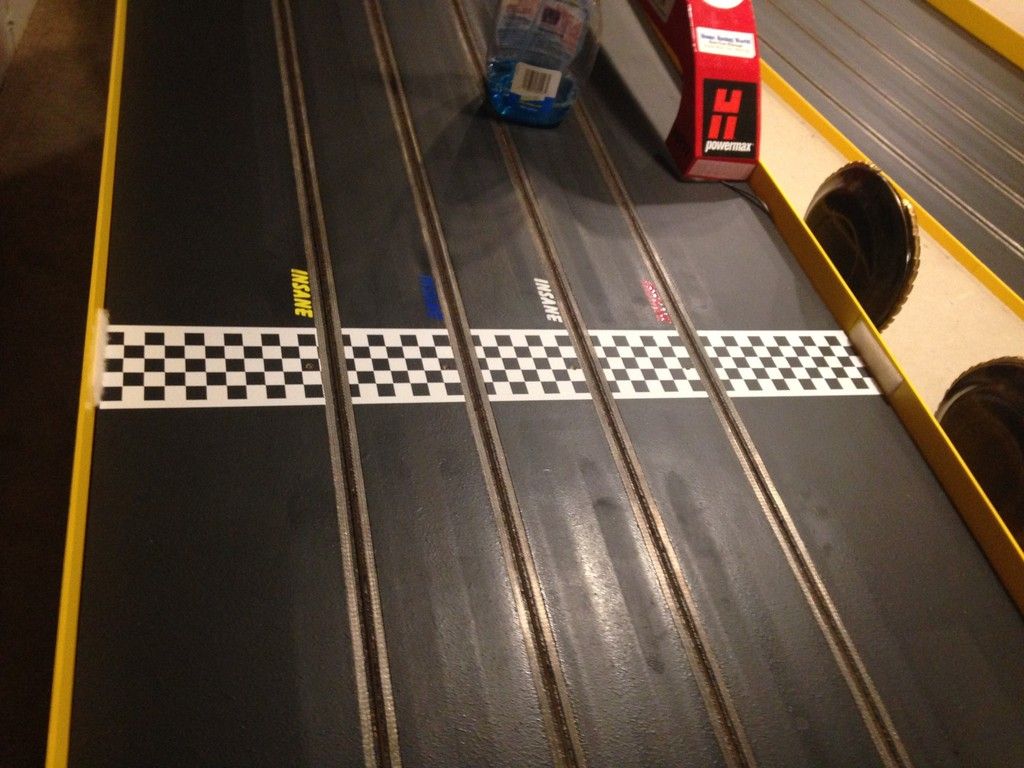 The old light bridge over the new line.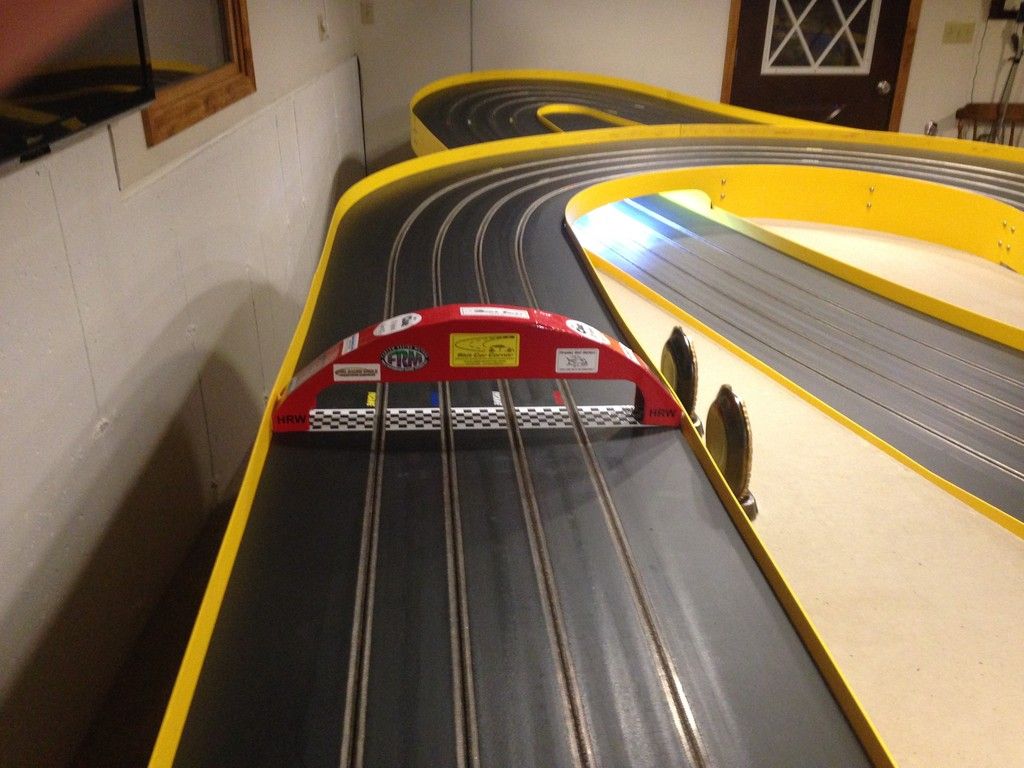 New infield added. The front stretch got painted, but the other 2 pieces did yet. I just ran out of time.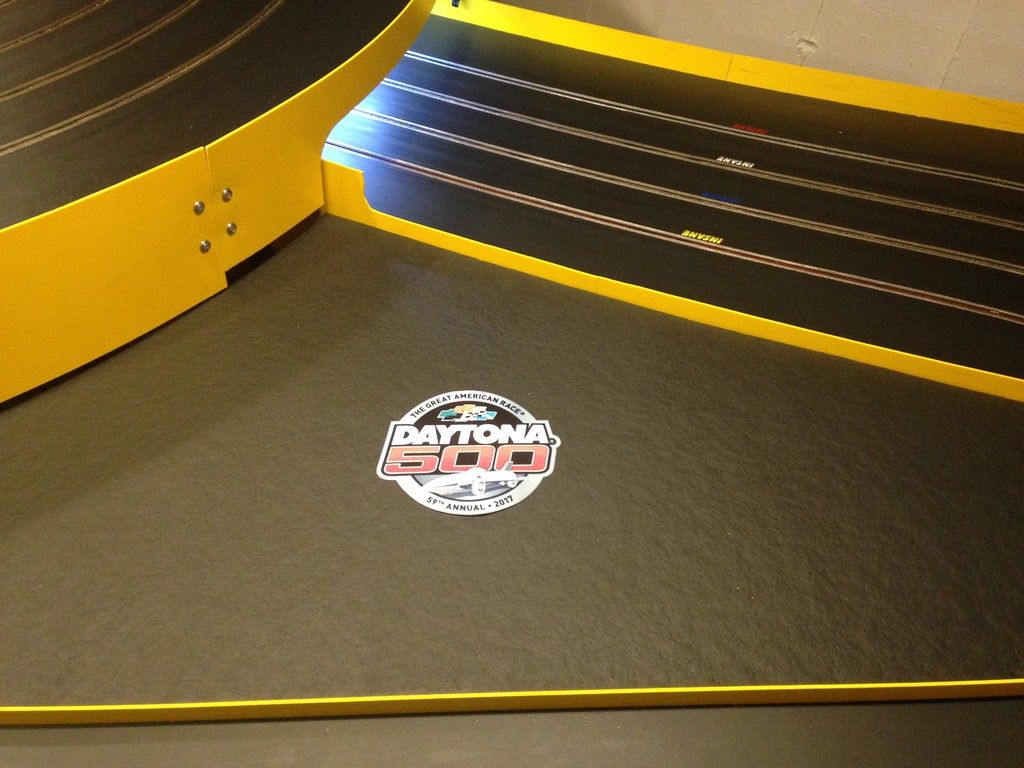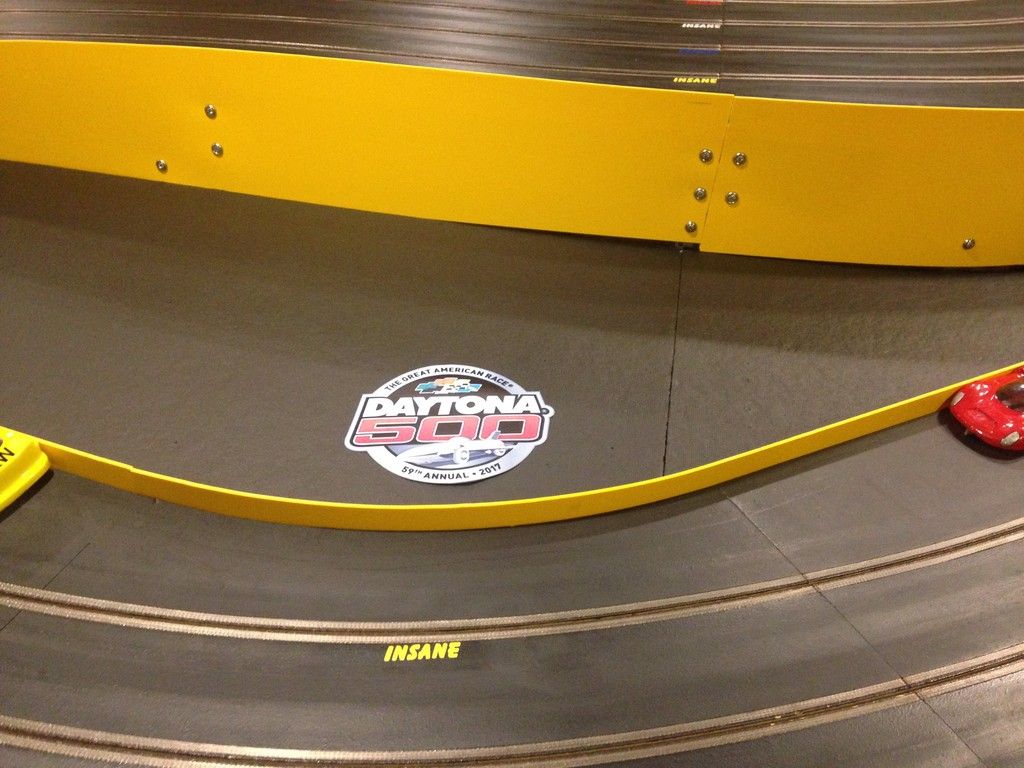 I re wrapped the light bridge and added the Monster Energy logos to it. After all NASCAR is now The Monster Energy Cup.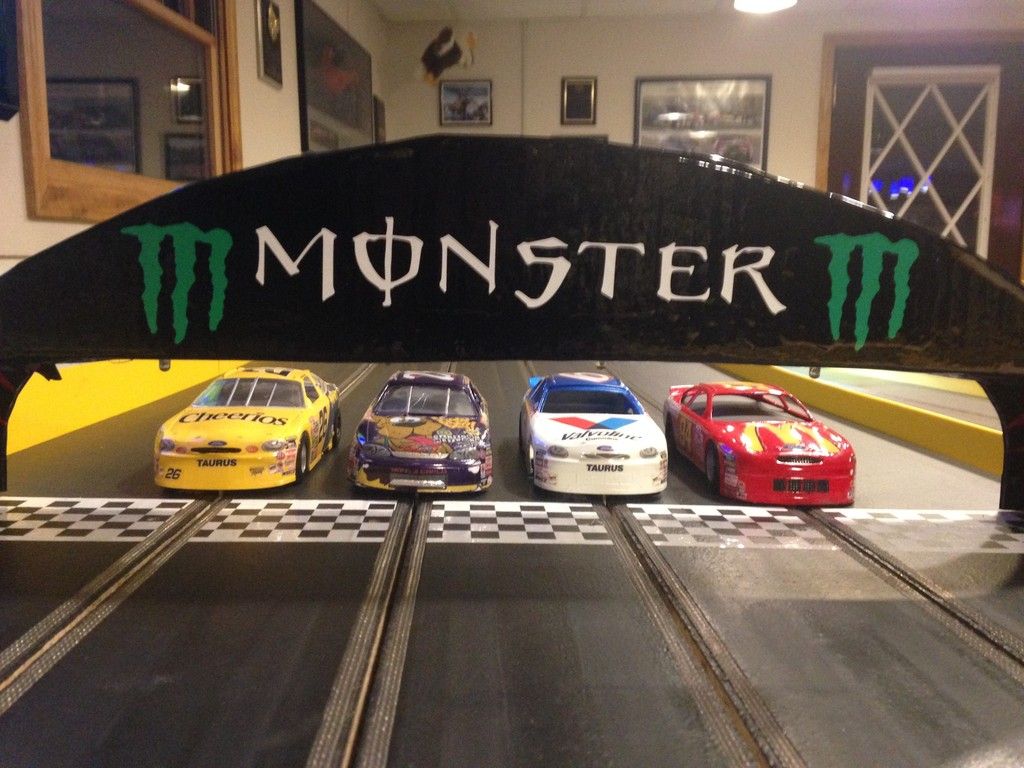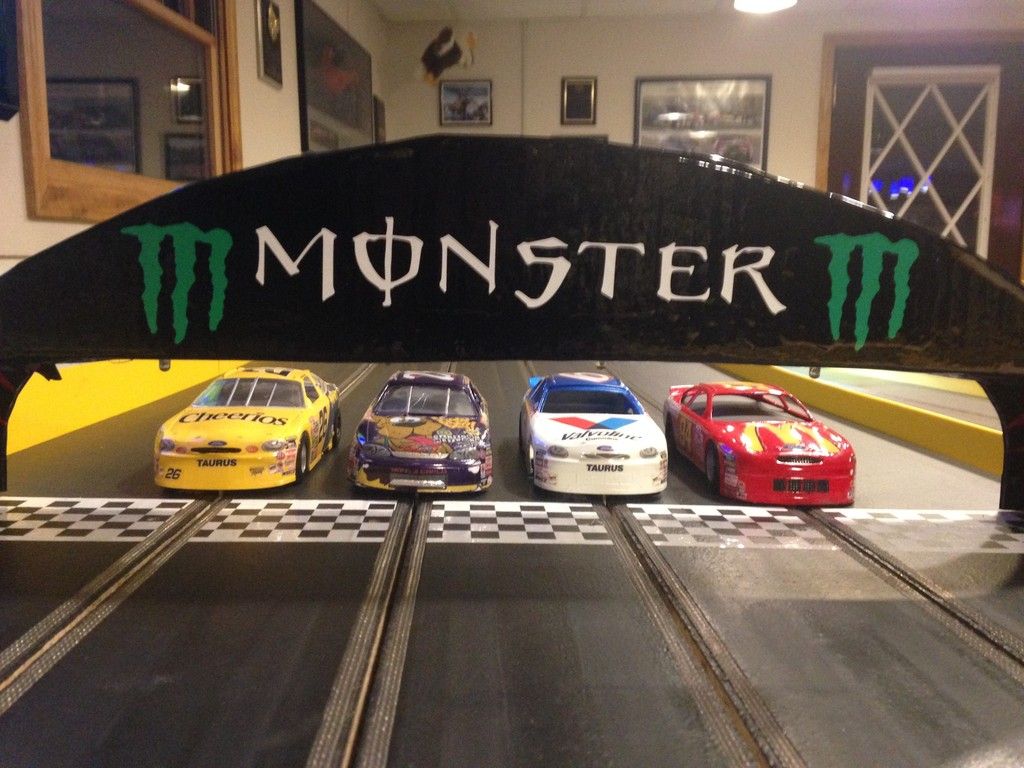 The Hardware ready to be given away (A special thanks to LocoRacerTom for donating the trophies).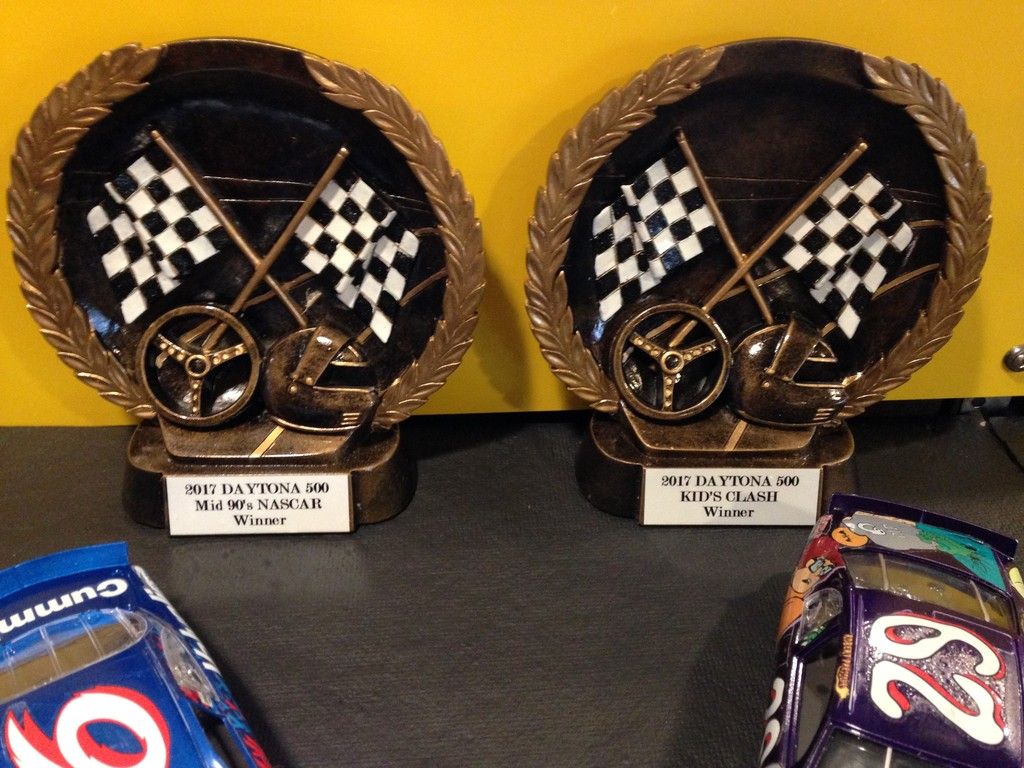 The BIG one?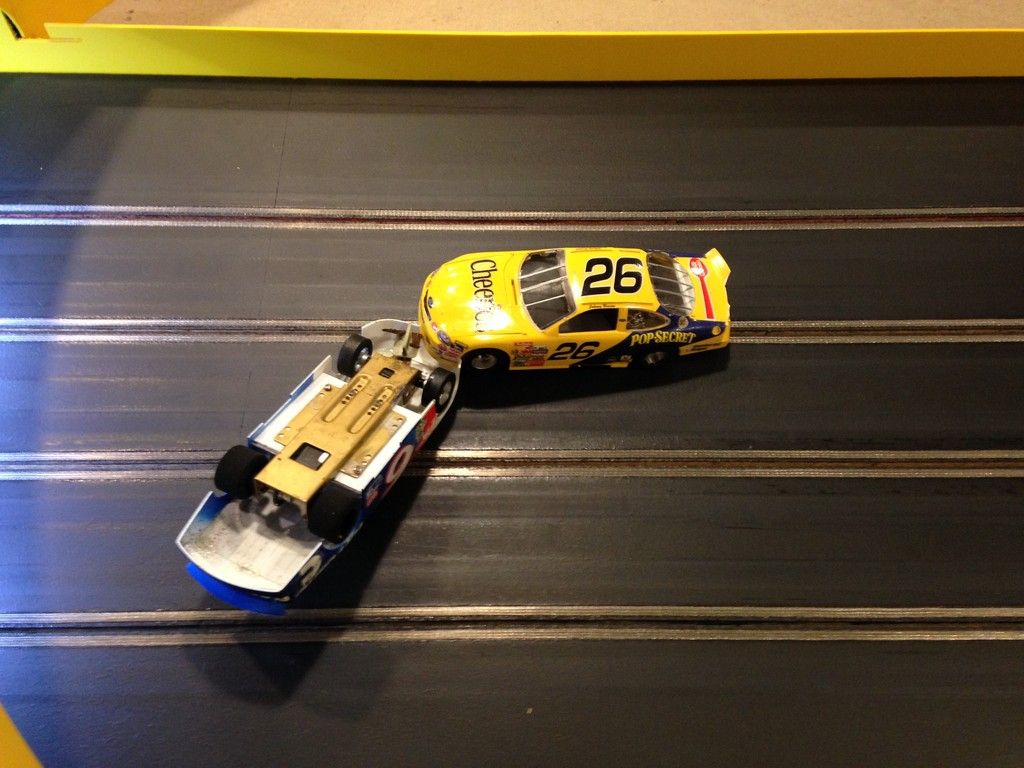 This is a compilation video. The first few seconds is from last years Daytona race.
The first part of this video is Trevor finishing his last heat that in the end gave him the overall win.
Second half is the first heat in the pro class.
Complete results and lots more pictures and videos to come as soon as I can get them all uploaded.
Thanks to all who came and made this a great race day. As always a special thanks to LocoRacerTom who painted 2 cars for the race, helped me build them, then helped me tune them all for the race. As always he is a huge help and it would be hard to have an event like this without his help. Thanks Tom!