Hey fellas...help me out moving these please. I'll entertain reasonable offers.
I have a few cars for sale to thin things out a little since I had to take down my track and I am finding less and less time to race. Please post your wants here so I can keep track easier. I will try to describe each car, any questions just ask. Payment by Paypal. Shipping will be $3/car or $5 for two or more. Thanks for looking.
UW
The Scaley Camaro is used with aftermarket tires, missing rear spoiler. The Revmono Mclaren is stock AW. The Lola has aftermarket tires. The Scaley Ferrari and Carrera Corvette and Mercedes are stock. The BMW V12 is Ninco with aftermarket tires and no motor. The SCX Ferrari 333 has no motor and is a custom decal and paint job.
Red Scaley Ferrari and Carrera Corvette with wing off but present are $20 each including shipping. Come on you can't beat a $20 car!!
Camaro, #9 Lola and silver Carrera Mercedes, Ninco BMW Ferrari 333 SOLD.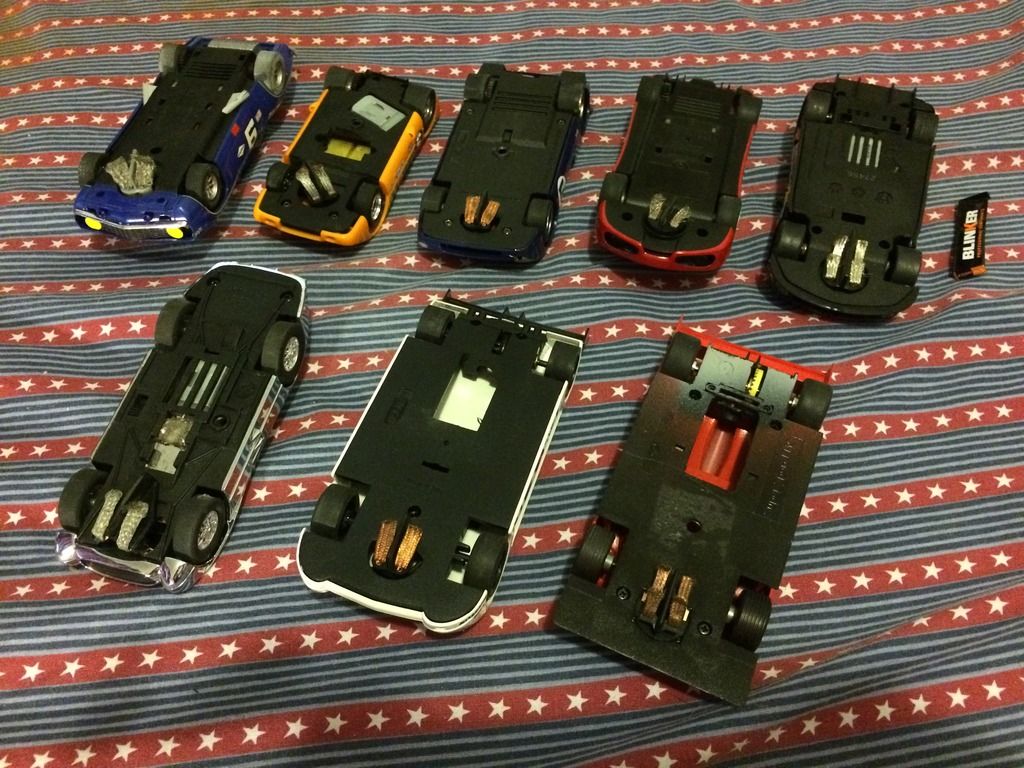 All cars in this pic are BNIB except the Slotit Mercedes which has less than 10 laps and aftermarket tires.
The Fly Porsche and Slotit Mercedes are $25 each and the others are $30 each...that's a steal.
#8 Lola and #1 Gunston Lola SOLD.
This is a used DS controller. Excellent used condition. Great as a backup or primary. $60 SOLD