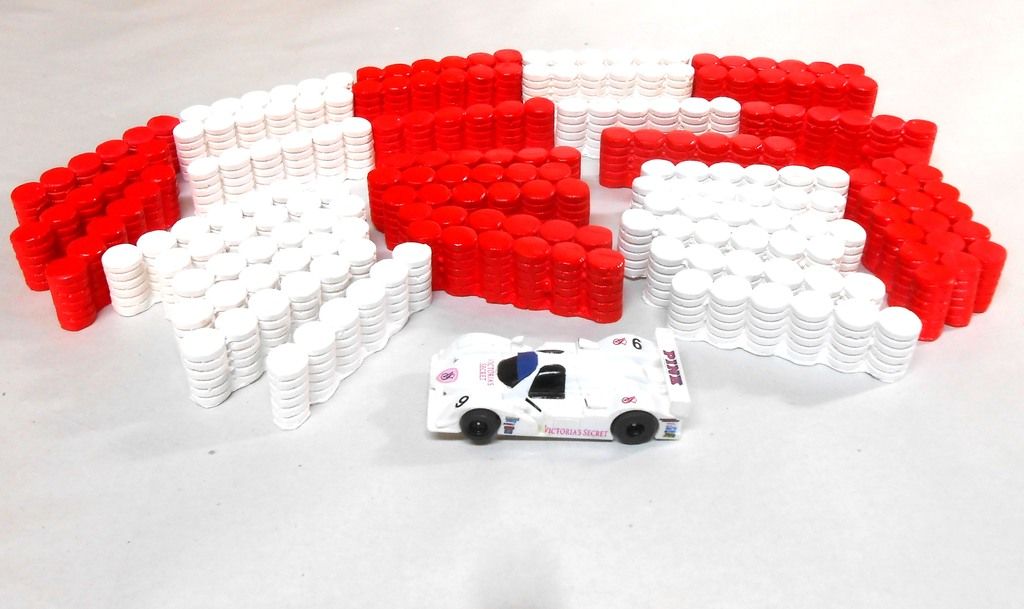 [/URL]
I created these for my renown HO Scale Little Le Mans and AFX Speedway layouts. Not familiar with them? Check out these links on my builds on this site. Just search "Little Le Mans" & "AFX Speedway" in the HO forum.
They are cast in hydrocal plaster. You get 3 dozen total. Each "stack" is 3" long, which means you'll get enough to do 9' of layout. No damage to cars, they just tip over when hit. Your choice of colors. Red and White. Yellow and Blue or unpainted. Let me know which colors you want when you place your order.
You get 36 total "stacks" of tires. Cars/track not included.
$24.95 + $14.95 shipping.
PM to order or if you have questions.