These are cast in hydrocal plaster & would look great on any layout. Add some graphics (not included) and they'd look perfect on any layout, especially a temporary street circuit. You get 12, each is 6" long, so you get enough to do 6'. As shown here on my Route 66 Raid layout. No damage to cars, because if you hit them they'll just tip over. Can be adapted to any curve you might have on your layout.
Your choice of colors. All white, half white & half red or half yellow half blue (a more European look)
$22.95 a dozen + a flat $14.95 shipping (no matter how many sets you order)
PM if you have any questions or want to place an order.
Special! Buy 2 sets & I'll throw in a 3rd set for free! 36 barriers for the price of 24!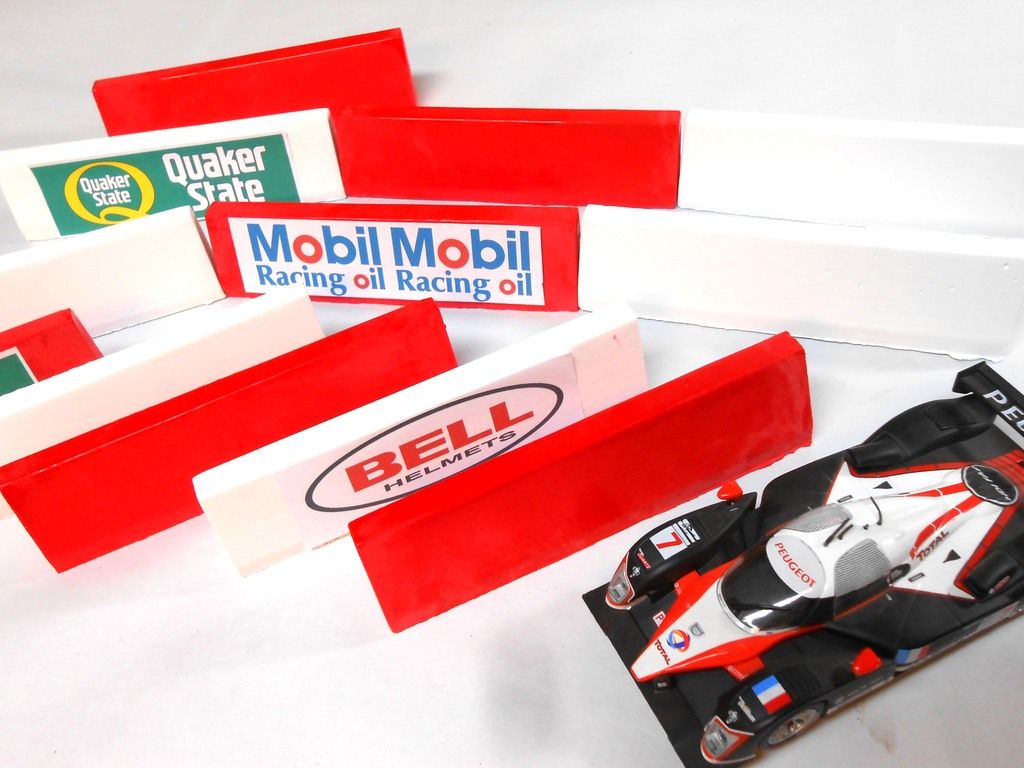 [/URL]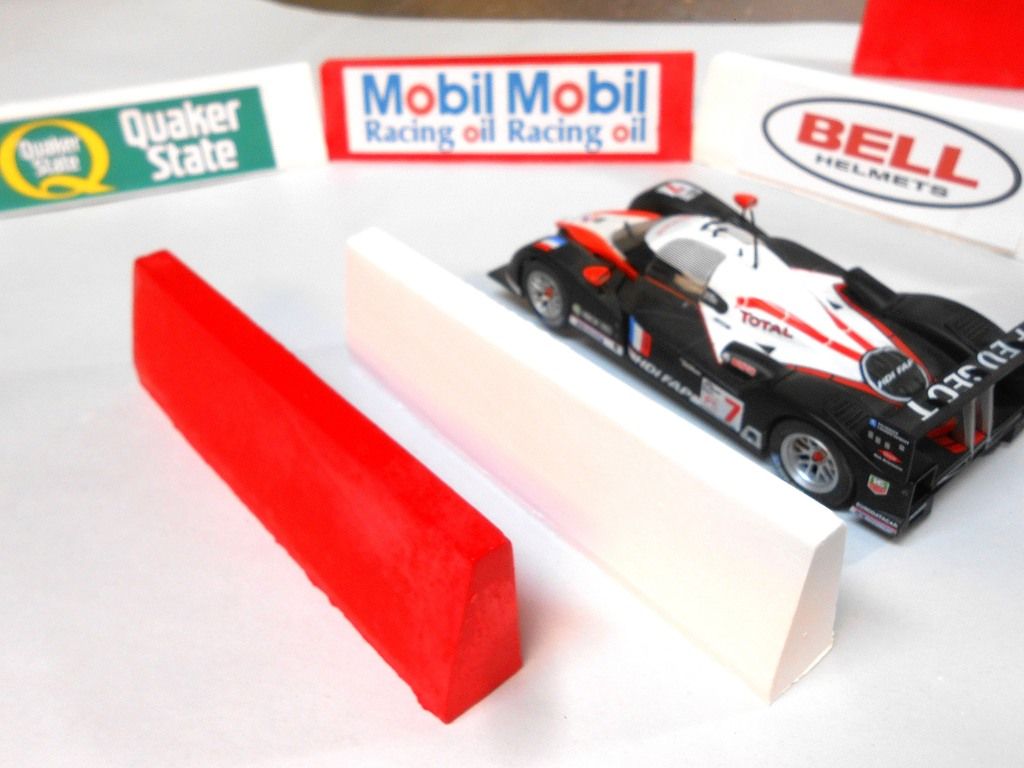 [/URL]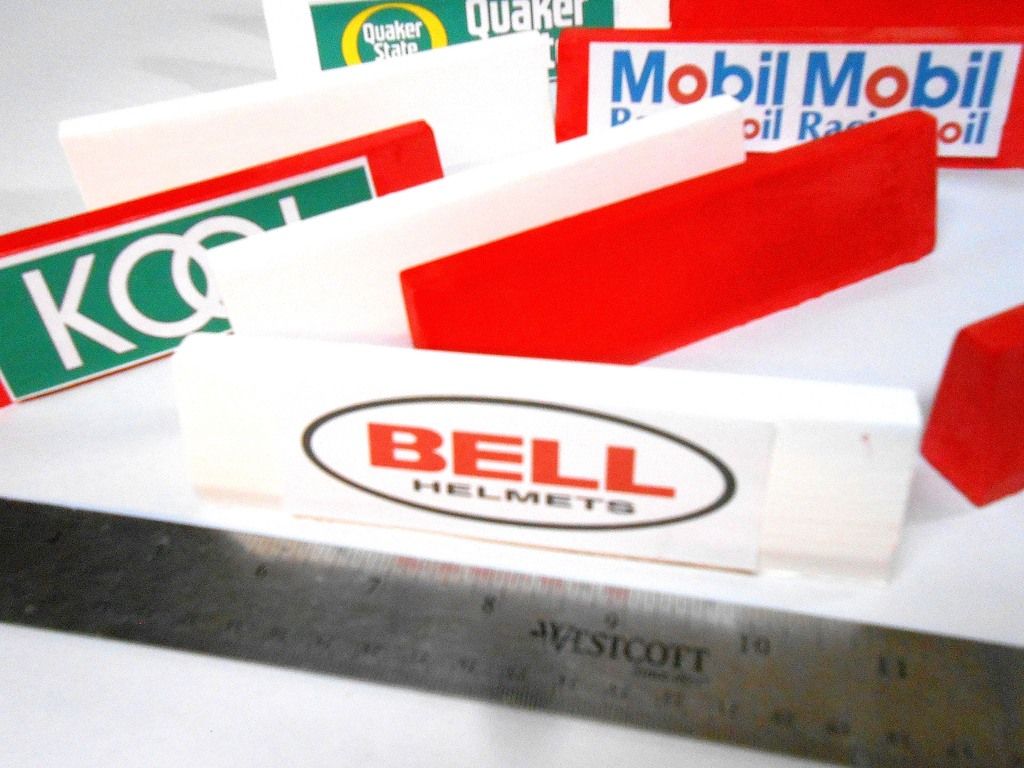 [/URL]