I am always looking for new supplies that might be useful for our hobby. The venerable Pyramid we have is still going strong, but when I found this one I had to get it to test it out.
Circuit Specialist 25 Amp Supply Link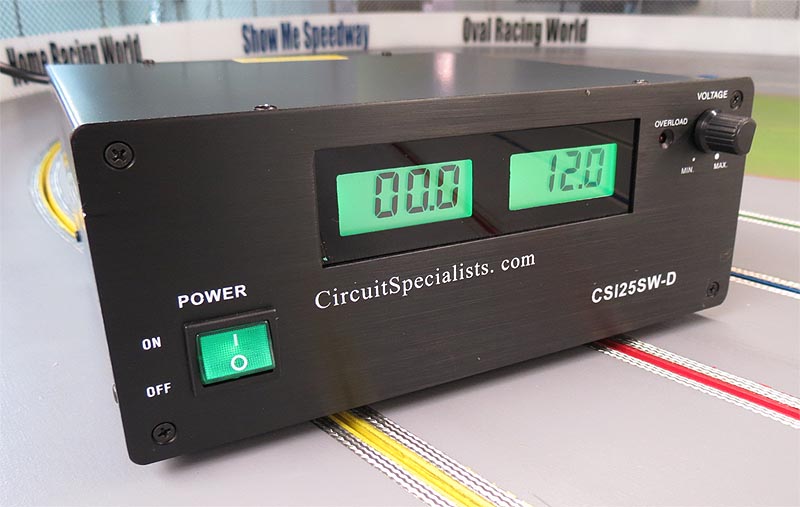 Watch on
youtube.com
I purchased mine through their Ebay store for $89.00 Free Shipping. That is a pretty decent price considering these heavy units cost quite a bit to ship.
It met the simple parameters I wanted: Adjustable Voltage with enough amps for 4 lanes. Since we do not use any high amp draw commercial motors, 25 amps is more than enough for 4 lanes.
I like the digital display as it makes it easy for me to check the volts at a glance. I checked the unit with my multimeters and it's as accurate as you can ask for.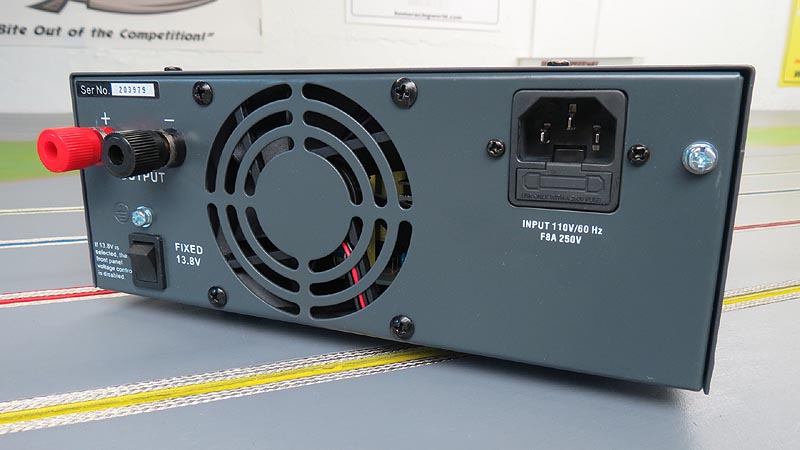 It has a fixed switch on back that if you turn it on, it overrides the front panel and delivers 13.8 volts fixed. Leaving it off allows you to use the unit as you would normally.
The one aspect of this supply some of you might like is how QUIET it is. I almost thought it was defective, but the fan unit is just that quiet. The only hook ups on the rear, but that is fine by me. I only purchased it for track power so I don't need any connections up front for bench accessory.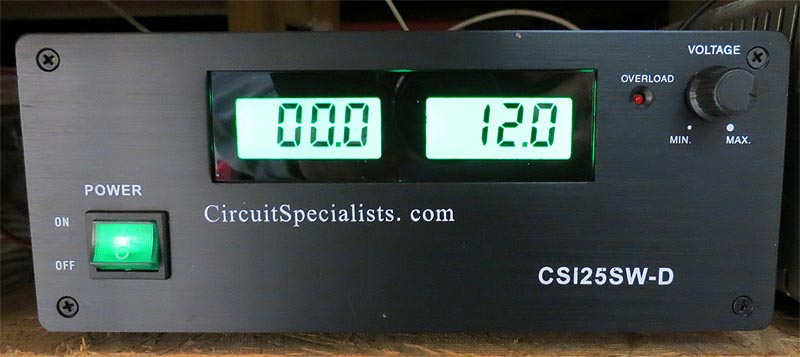 Not much to test really, it simply works. I like the easy to read display and the small footprint took the place of our Pyramid easily.
IMHO this is a very good value. Time will tell of the reliability of course, but for the low cost this is a very attractive model for those looking for a good supply.