Back in 2016 a water pipe took out the original Show-Me. Making a new track was not a big issue, what REALLY broke my heart was that all the years of racing had created a surface so smooth, with so much grip that there just is no "quick fix". There is no paint, texture, nothing that can replace TIME.
So here it was all new.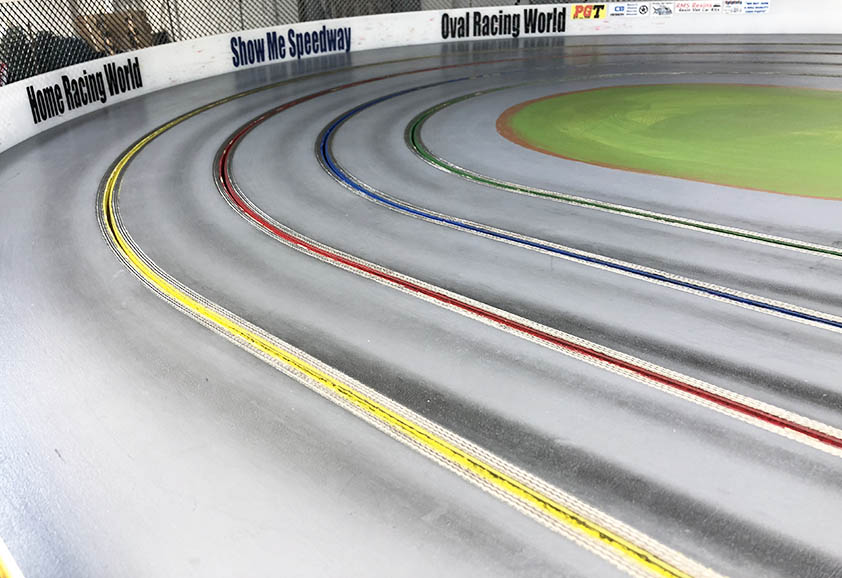 And today.
We run a variety of tires here. Never has a silicone ruined a thing. From 1/24 foam rubber to silicones and everything in between. Mostly Paul Gage urethanes. No greasy kid stuff, no spray glue.
Over time and racing this surface is now really improving the grip. The reason is between the rubber "baked" in, the racing just polishes this surface over time. Meaning at the very close level, just a bit more tire is making contact.
Last year during the Showdown, a 2.7 lap time was hauling the mail.
This past Shakedown? 2.5 was the time to beat

Anyway, I know many have different tracks, tire rules, surfaces, etc. But it is interesting how just time and racing can transform a track surface. Sort of like a 1:1 track.
Any old dirt racer will tell you that at the end of the Feature, that "dirt" is baked solid

Anyone else notice this on your track?