And it begins!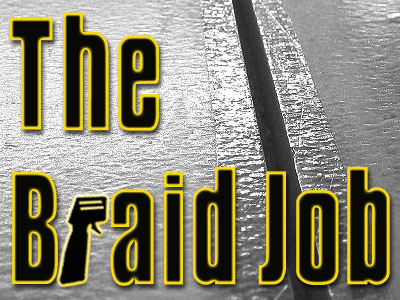 Here is the bit for routing the gains.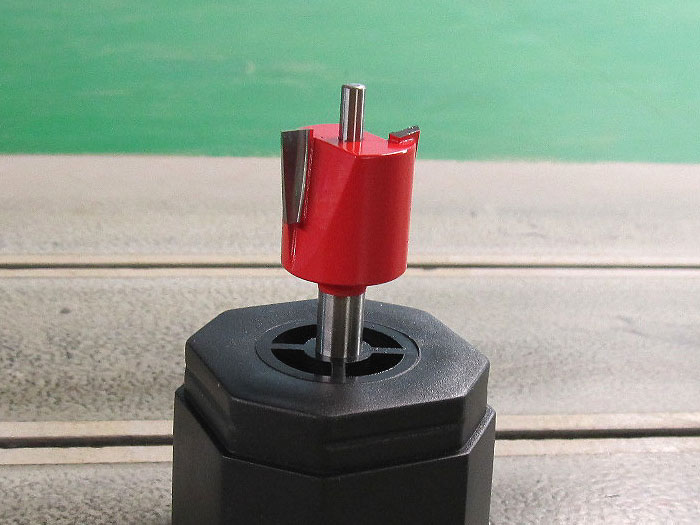 This works great. Makes it SO easy even a caveman could do it.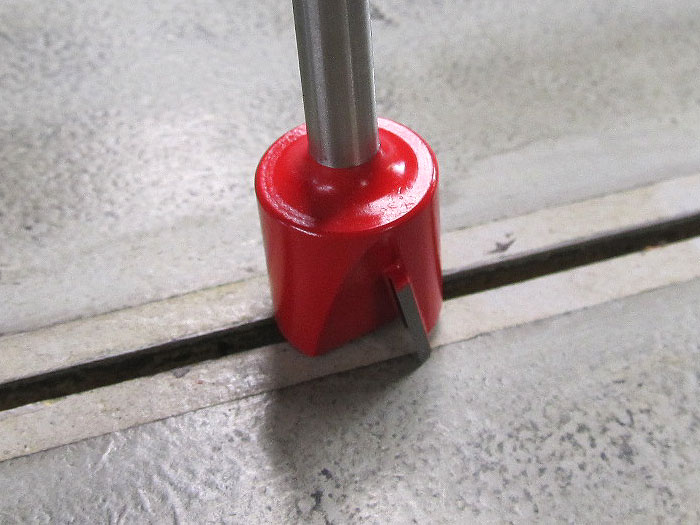 You install the bit and just follow your slot.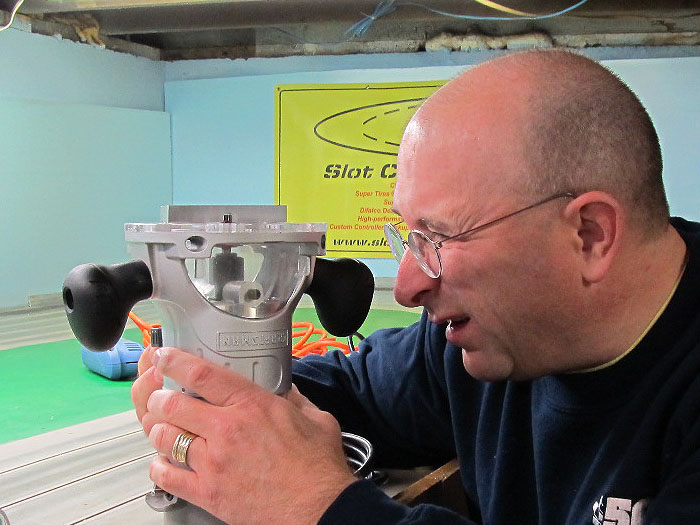 Bob checks the depth with a gauge...but we routed test runs on some old MDF to make sure.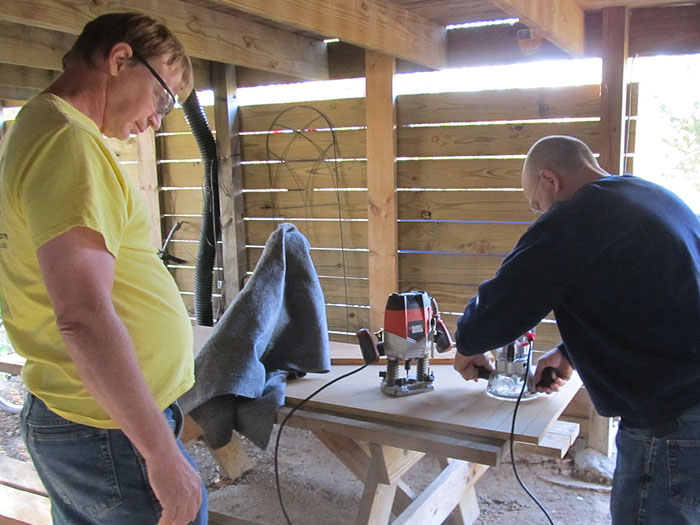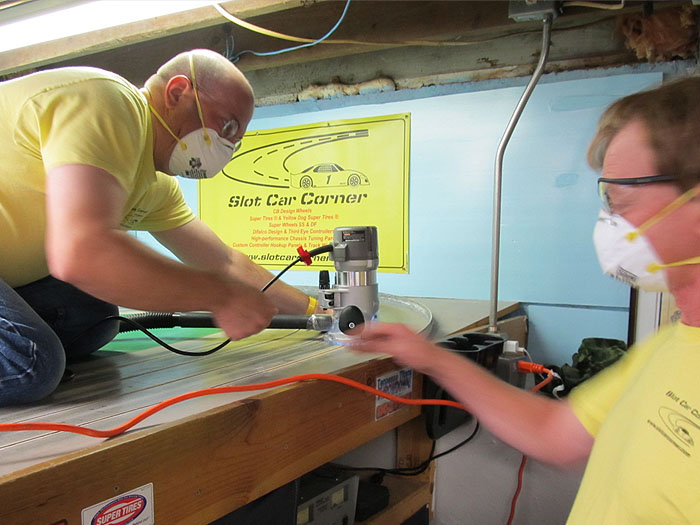 And away we go!!!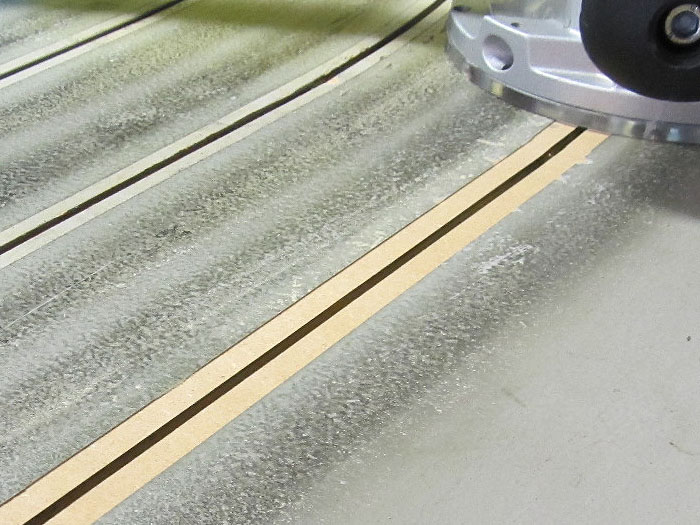 Just perfect.
They are already finished routing. This takes no time at all.
More updates soon.