The test track I built last yr was a little too big for the room I had it in so decided to build a new one.
It is 9' x 40".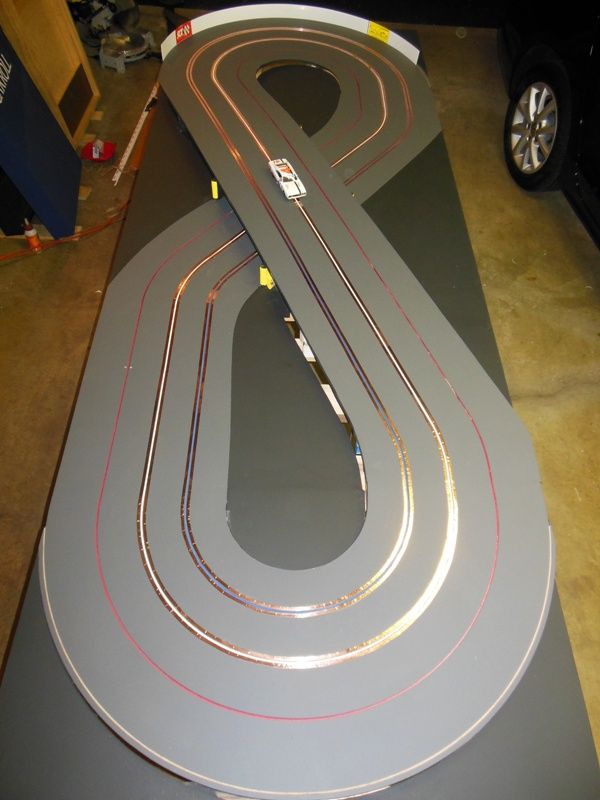 Need to finish taping the last lane but need to order one more roll from OJB. I also need to finish placing the borders but didn't want to get too far ahead of myself with one lane to tape yet.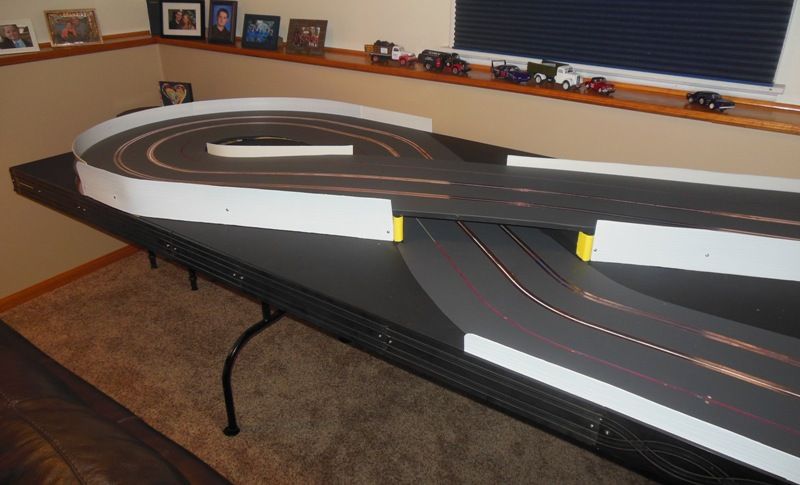 I wanted the table to have a finished look. When I was shopping for trim pieces and could find anything that was 3" wide and relatively light, I realized that my old AFX track was the perfect width.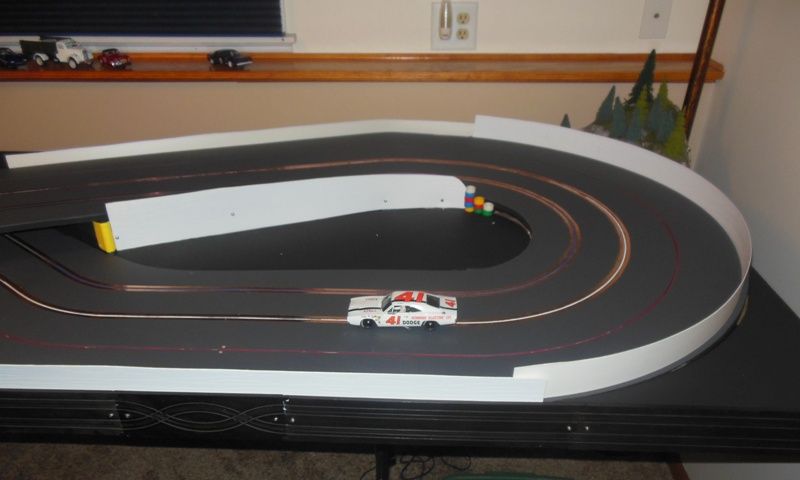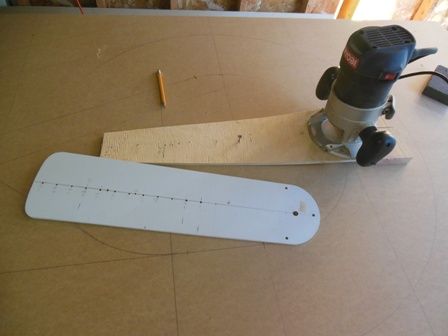 My high-tech tools.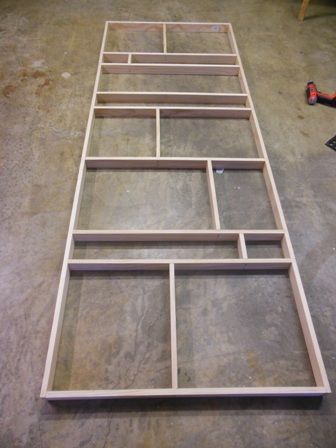 I used 1x3s for the table top to keep it light as possible and placed bracing where I thought it would be needed.
Almost done routing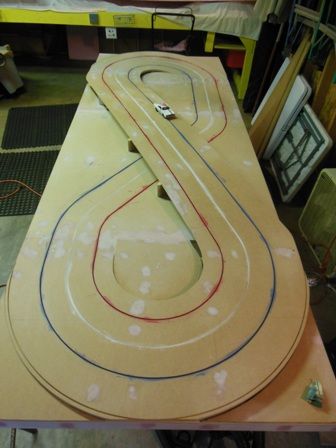 Painting the lanes