I have an update on the old American Graffiti track. Ive been using the track a bit but have not really made a start on the scenery of the track. Mainly because I enjoy building cars so scenery is usually last on my list of to-do's. But Ive spent the last 2 weeks starting the build up of Mel's Diner. Still a long way to go. It was always my intention to build Mels as its the whole reason for building this track. Yes Mels is huge but it is the focal point for the track. It does create some blind spots but Im fine with that.
So after a few weeks of getting everything to scale, making sure its going to fit & how Im going to do it. It was a real challenge because the diner is round with a big box out the side. Challenging but fun! Its 100% scratch built out of MDF & styrene. Its all to scale at about 1/27. The cars are 1/25 & I couldn't fit 1/25 Mel's Diner on the track so I settled for 1/27 or there abouts. Heres a peek.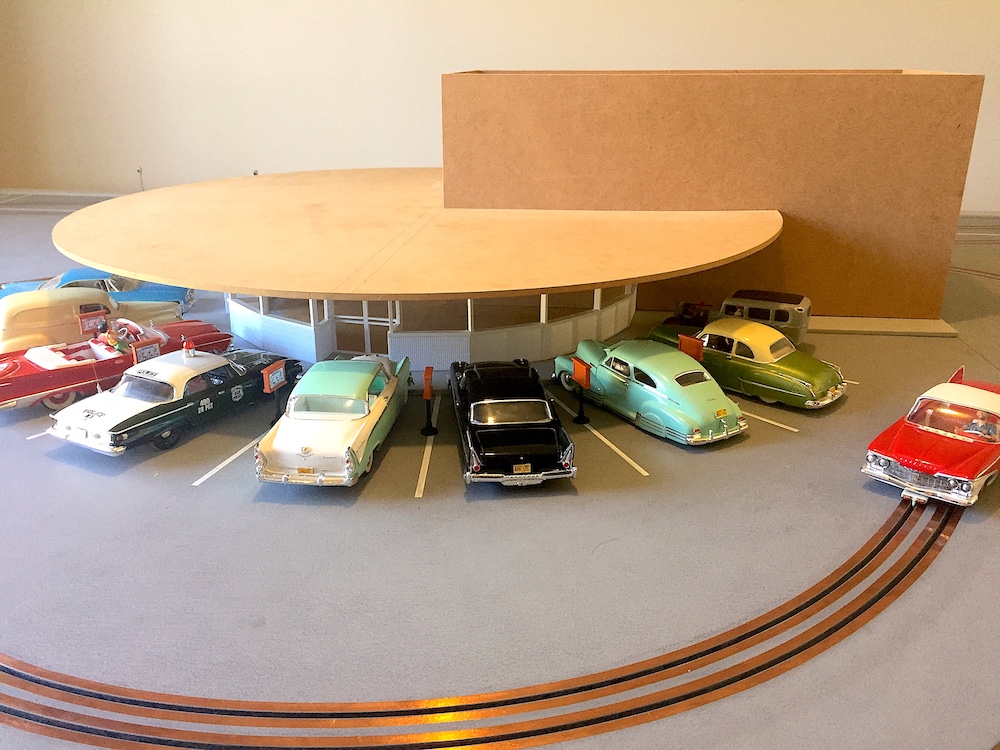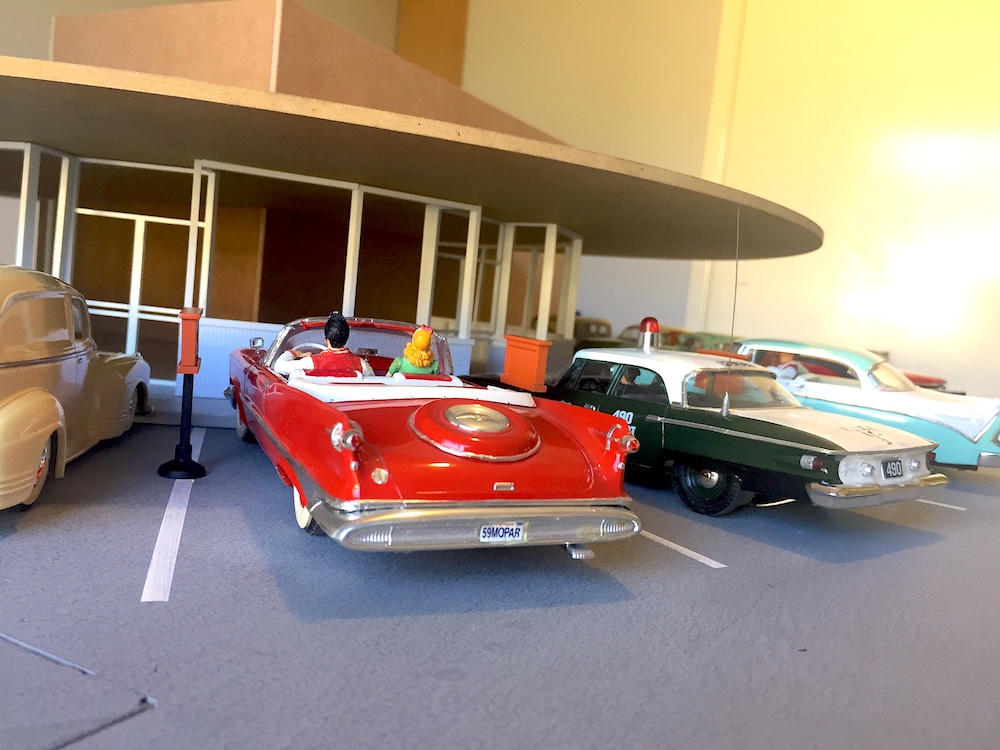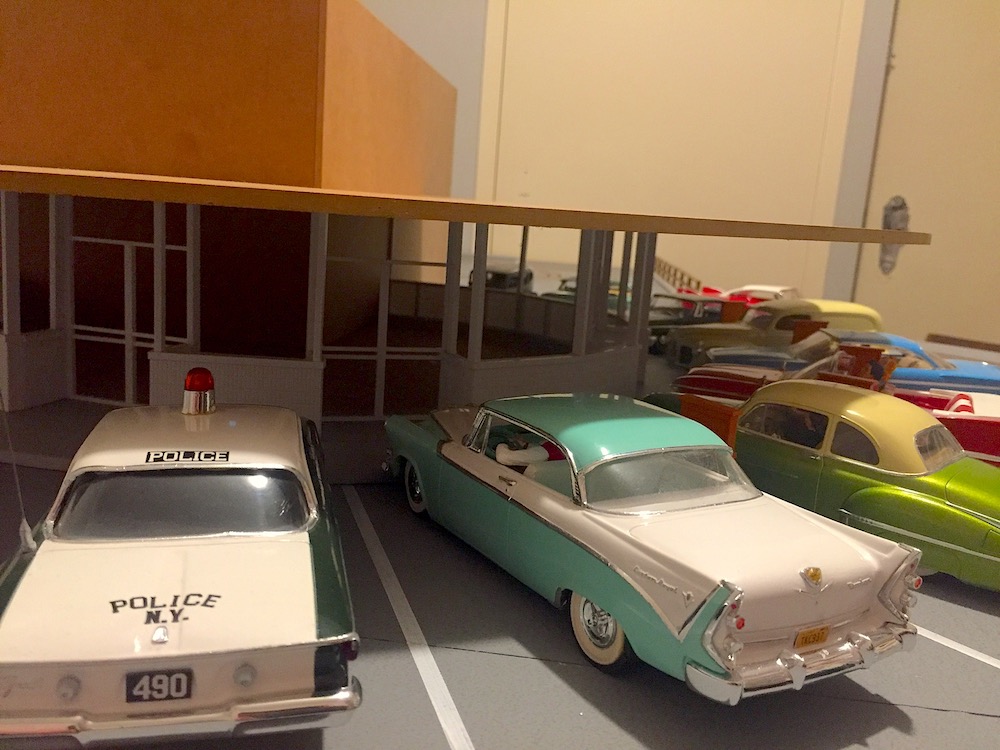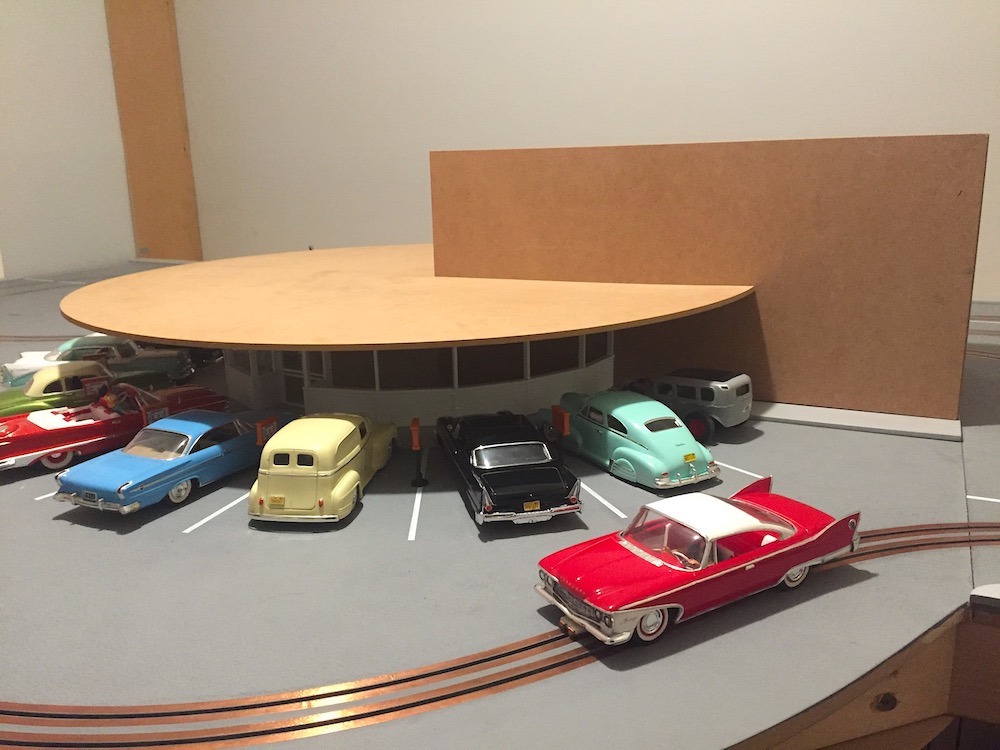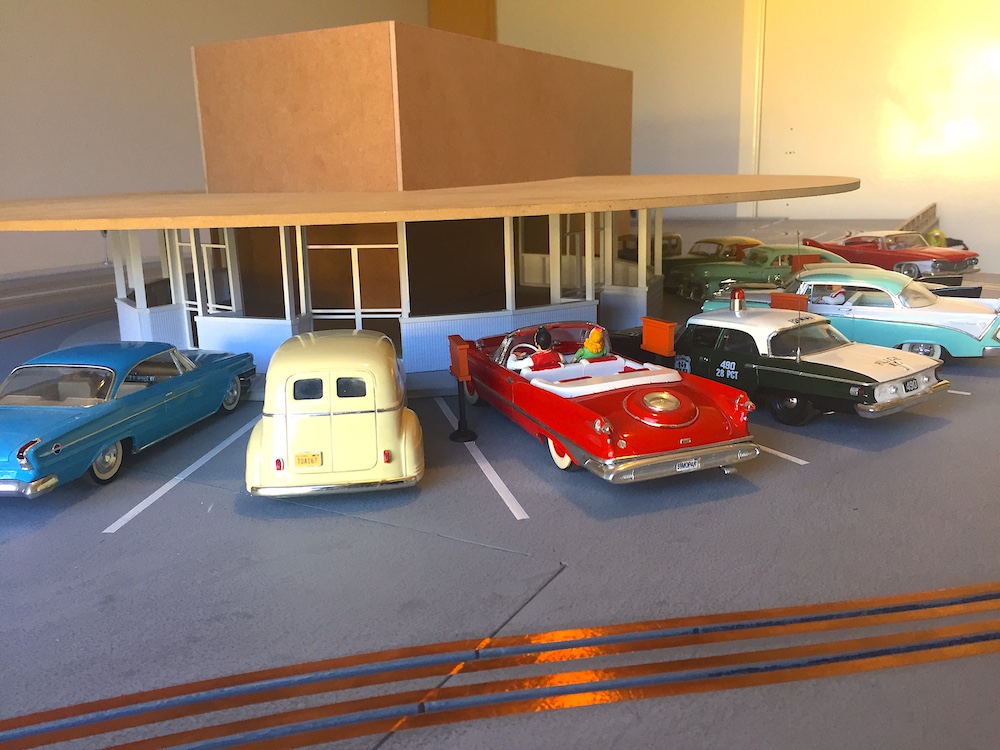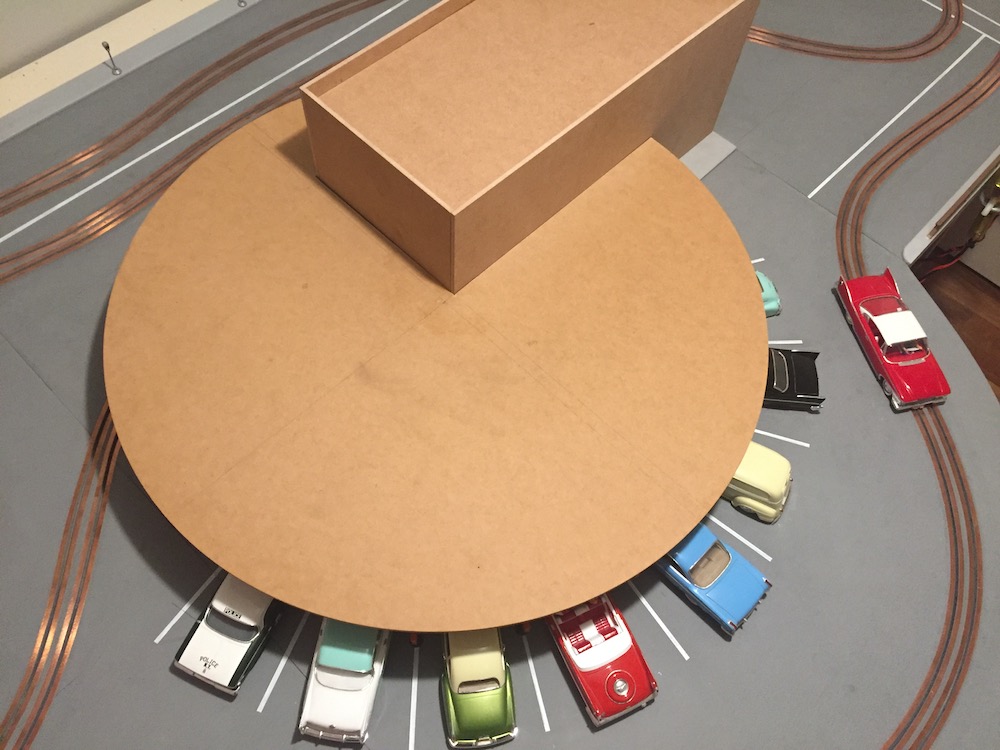 Next up Ill start painting it & also start on all the light poles out the front. This will be fully lit up as well so working on all the wiring & LED's. Ive also found a local signage shop that can Laser cut out of 2mm Plastic sheet, the Mel's Diner written sign on top of the box section. Long way to go, but least its progress!

Also most of the photos of the track are not working now due to Photobucket. Ill get a few new photos up over time.