After attending the Midwest Slot Car Show in Indiana on Sunday and scoring on some Nascars for about $23 ea. I decided it was time to get started on the routed tri oval that I have been wanting to build for the last few years. It will be a modular four lane track with 3 1/2" lane spacing to run 1/24 scale cars as well, the footprint is about 24', but I'm sure It will be a little shorter once it's complete. It will be set up in the basement when done and will be in the garage or outside on dry warmer days. The timing system will come later as I just want to get it going and hope to be done by Christmas.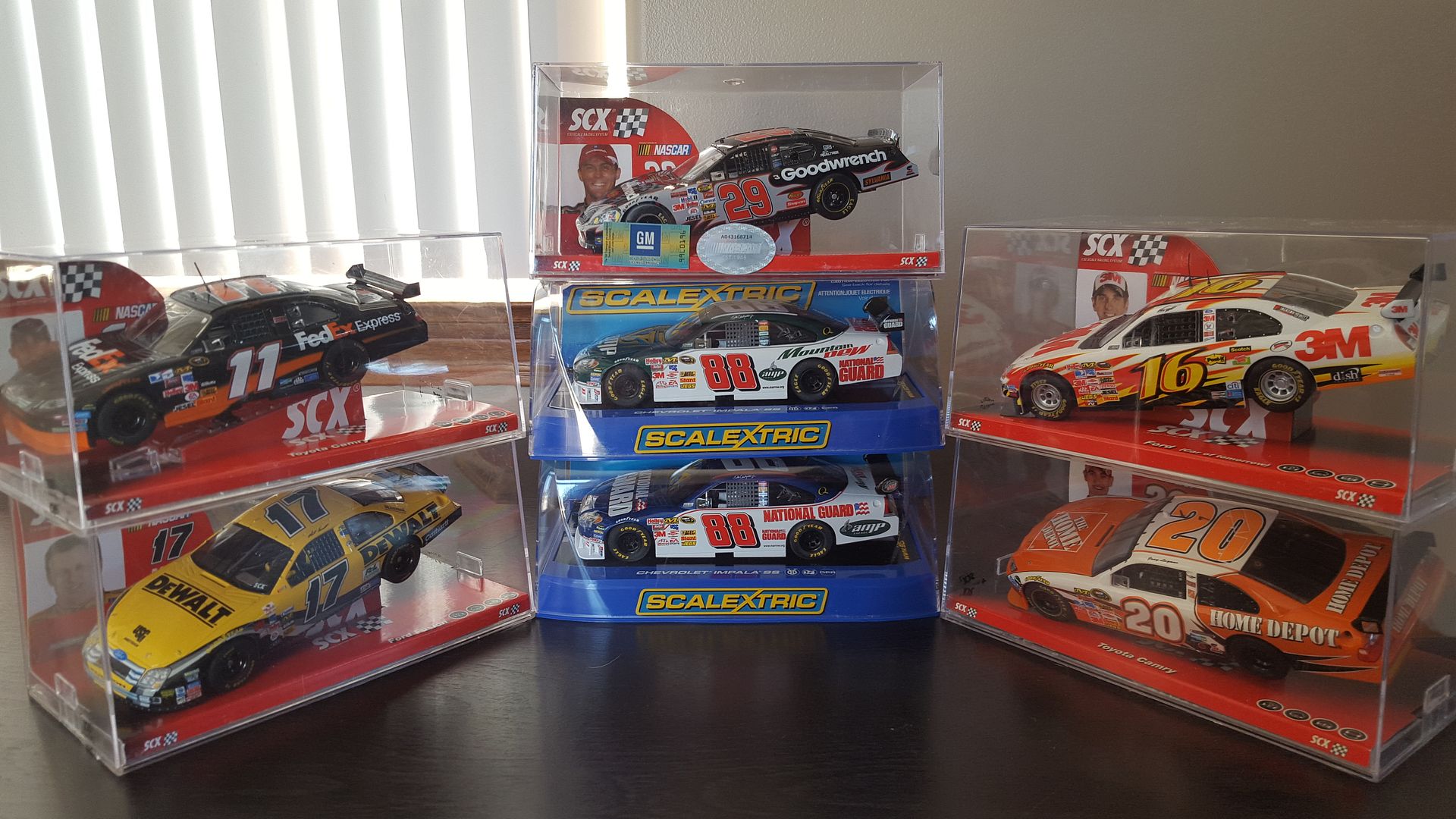 I've got it layed down and some of it trimmed yesterday, I bought the last section and cut it today. I will round off the corners once I get it put together.
I am building this track to hopefully get some of neighborhood parents and their kids involved in this great hobby. I also won't get to upset if the Nascars get a little banged up since I got them for a great price..
I will post any updates here.
Tycosaur