Folks,
Someone once told me that early in life everything is weddings and baby showers that eventually give way to hospitals and funerals. This note is along those lines.
Many of us have known David Teft (TsgtRet) here on HRW for sometime. He's been a regular contributor here and David and I have a long-standing friendship and would speak almost weekly about slot car related things.
David has had a bout of personal health issues over the past few months that have led to the stark realization that he has cancer. While the onset of symptoms has been quick, the resulting toll on his health has been even quicker. David is now in hospice in N.C. and honestly, does not sound like his normal self. Our phone calls now last less than two minutes. His wife has my phone number for the inevitable call and if that happens, I'll post back here.
David proudly served his country in the USAF and was a an old "Phantom Phyxer" (his own words) but also worked on KC-135's. He loved to talk all things that flew and we talked quite a bit about my trips to see my son at WPAFB. He sent my son a set of special USAF 25th anniversary cuff links for his uniform when he graduated AFIT with his masters degree. That always meant a lot to me and Christopher.
David also loves his slot cars. I just sent him one of my Falcon kits in late June that he was excited to build. His track - Peel Field was a really nice little track that David spent a good deal of time on. I remember sending him a batch of blem figures that he "Frankenstein'd" into characters for the track. He was giddy getting to do that.
I'll post two pictures that I think remind me the most of David - this pic of his love of F4 Phantoms taken in 1978:
And this picture that shows his love for sports cars on his track: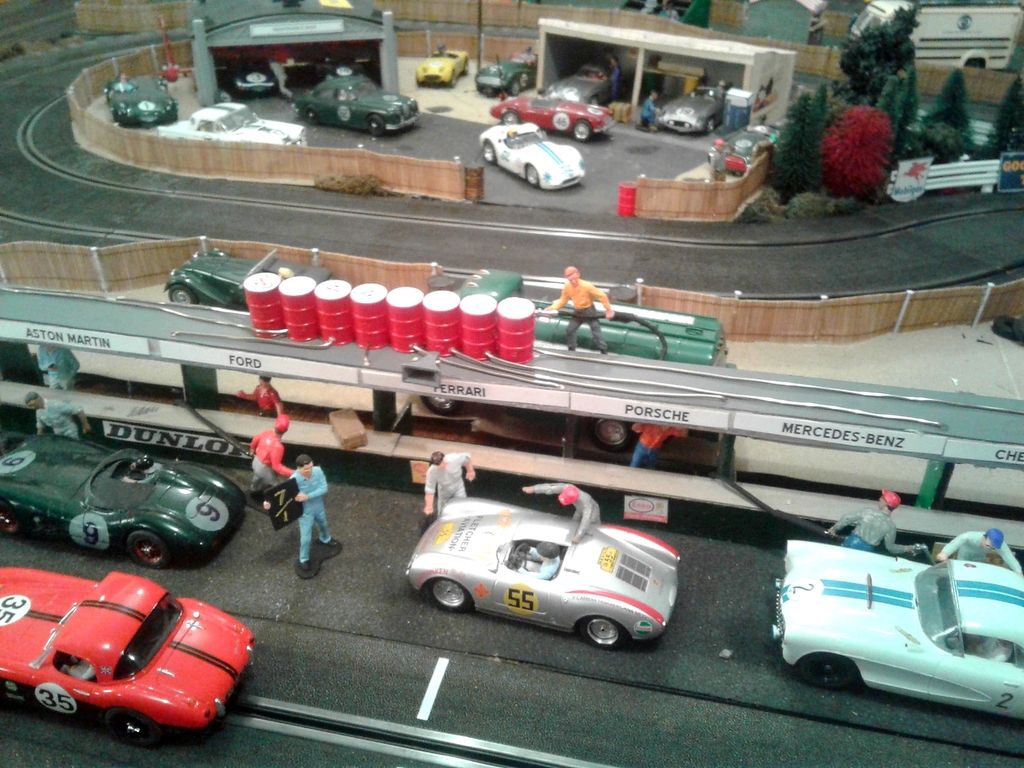 David gave me permission to post this and while he may be able to still read HRW, he says he won't be able to post back.
I'm sure thoughts and prayers for David and his family will be appreciated.