Hi all, Thought I would share another car Ive been playing around with. A 1957 D-501 2 Door Sedan. The 1:1 of these are super rare with only a handful known to exist. I read anywhere from 1 to 4, to maybe 10 so Im not sure exactly. These D501's where street beasts, all out race car from the factory in 1957. Under the hood 354 Dual Quad Hemis from the 56 Chrysler Nascars were standard. Oh Yeah!
I started with a 1/25 Resin kit from Modelhaus. Just painted the red today. The plan is a MJK Chassis, H&R narrowed wheels, Hawk motor. Next up Bare Metal Foil & this car has loads!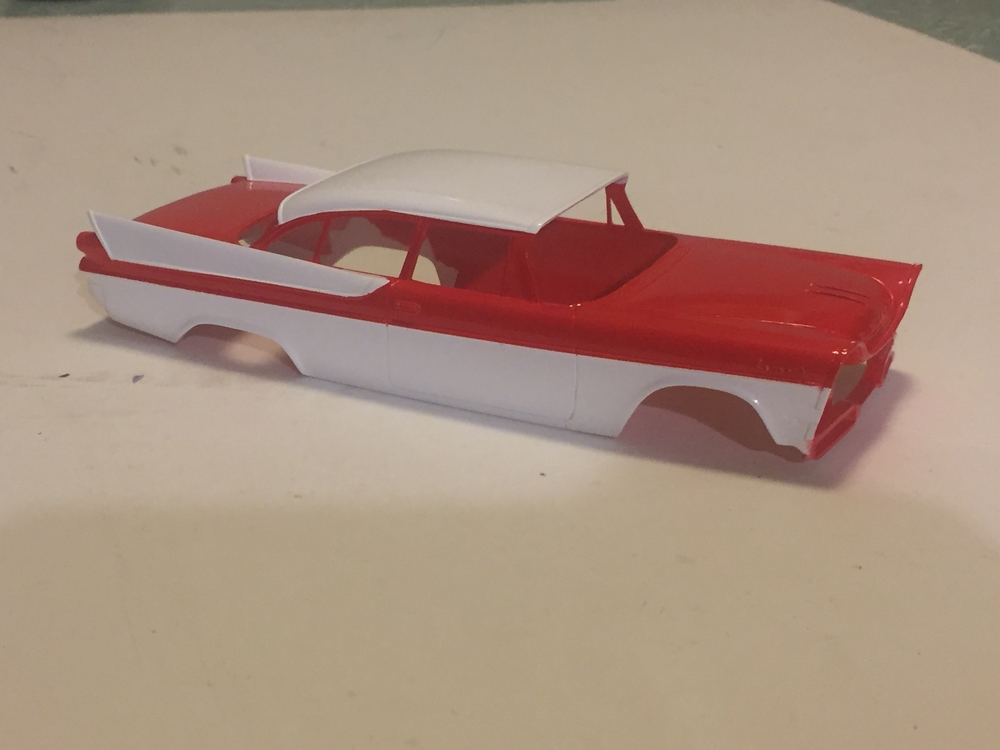 Unfortunately some paint peeled off with the tape that Ill have to fix. Least its in behind the wing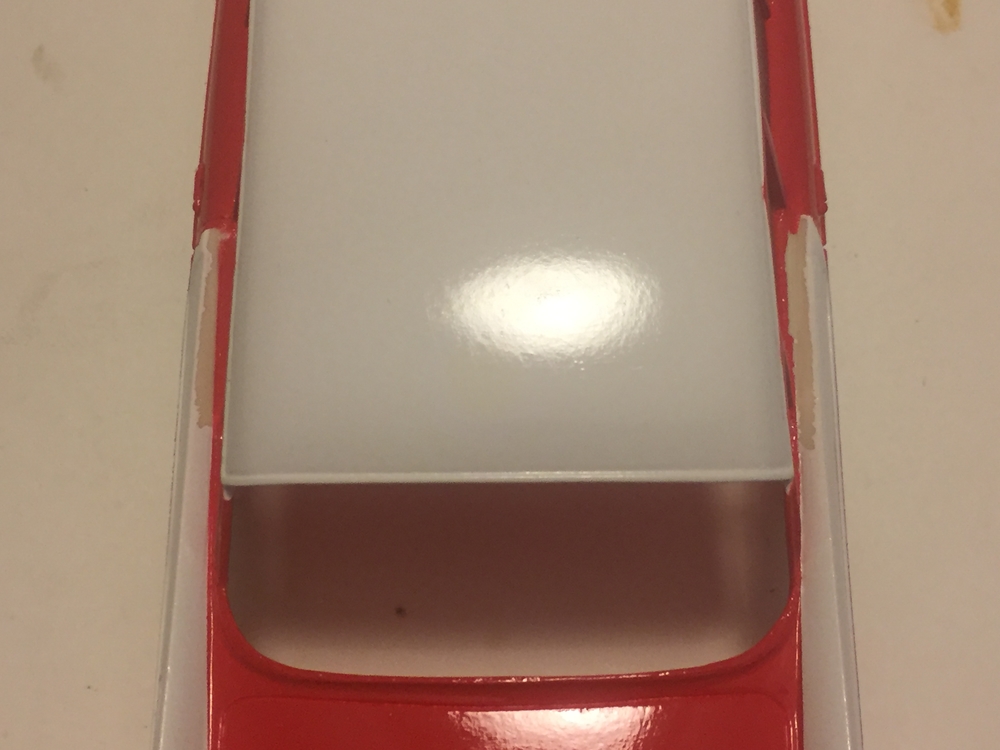 If you want to read more about D501's, read this -
https://www.hemmings.com/magazine/mus/2012/09/1957-Dodge-Coronet-D-501/3716111.html
Thanks for looking!