Hi all, Thought I would share a quick build I did last week. In total about 5-6 hours build time over 4 days. I didn't detail it as much as I usually do as it was only a fast build but it came out pretty good. The inspiration for this came from a Facebook video of a Fleetline tail dragging down the road. I did some research & found a photo of it. This is not totally my style of car but for a fast build it was instant fun.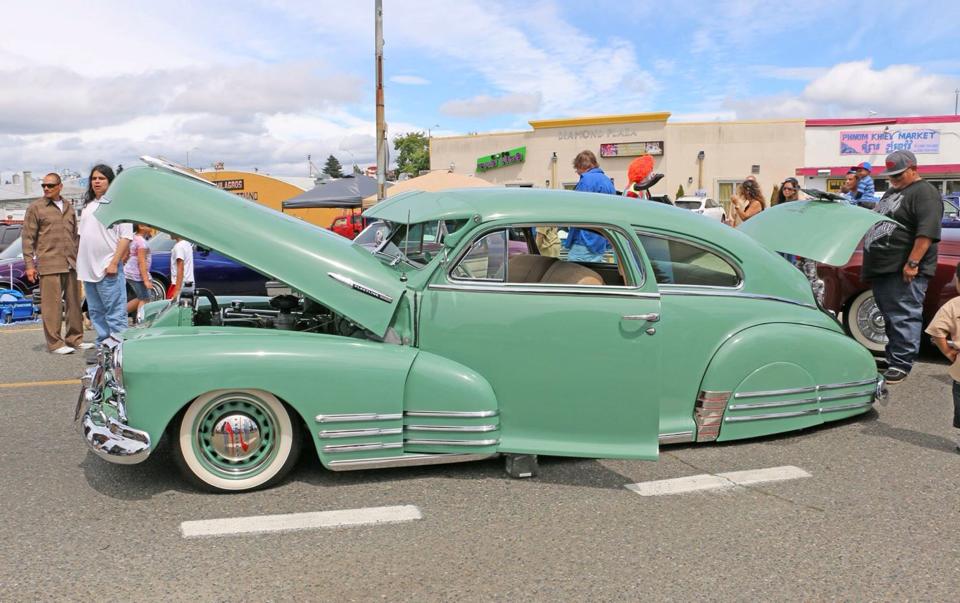 The kit is a 1/25 Galaxie 46-48 Chevy Fleetline. Chassis is MJK sidewinder, tires are my own cast urethane, motor is an old fly motor from the parts box, wheels are narrowed H&R with resin Artillery wheel inserts, paint is Model Master 50s Aqua. The kit was pretty nice but I wouldn't say it was easy. I did have a few fitment & attachment issues along the way. The side chrome trim is all photo etch style with adhesive on the back which came with the kit. In theory its great but it keeps unsticking its self so its kinda annoying. So Ill probably end up replacing those chrome stripes with bare metal foil. All in all a great kit to build.
The photos of the car don't give a true indication of the colour of the car. Its a light green aqua over light blue it looks in the photos. Ill wire up the motor & guide tonight & tune it up & get it running. Have to say it was fun to turn over a car within a week as my previous cars took a lot longer. Thanks for looking.