Here is another model still available by Avant Slot that I had to try. Given the fun of the Mirage models, this livery was just too enticing to pass up.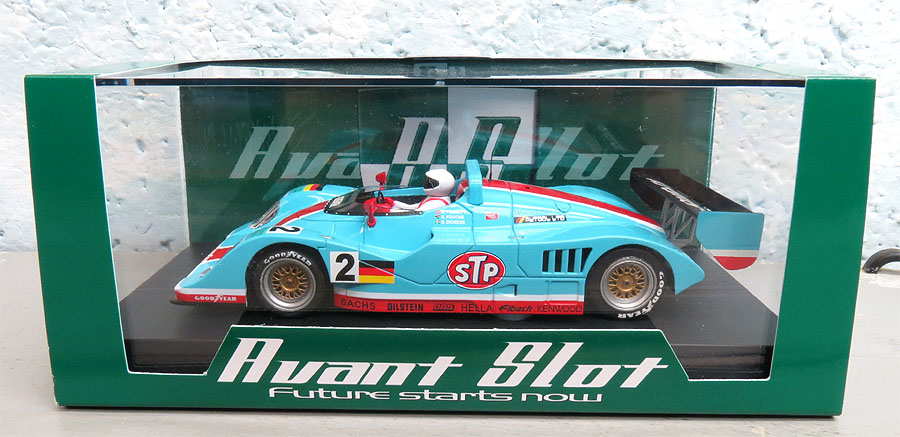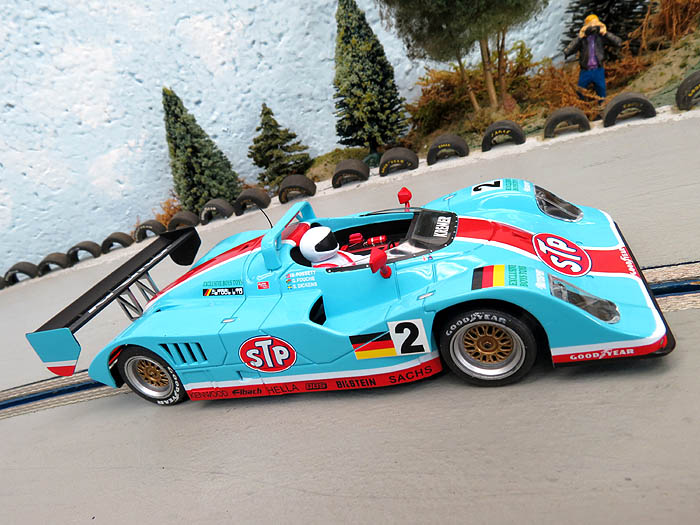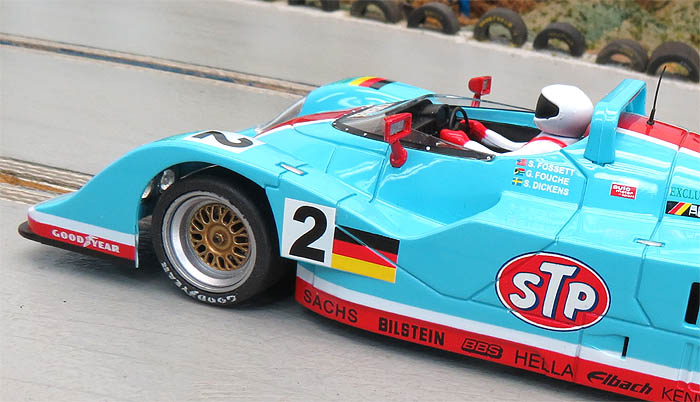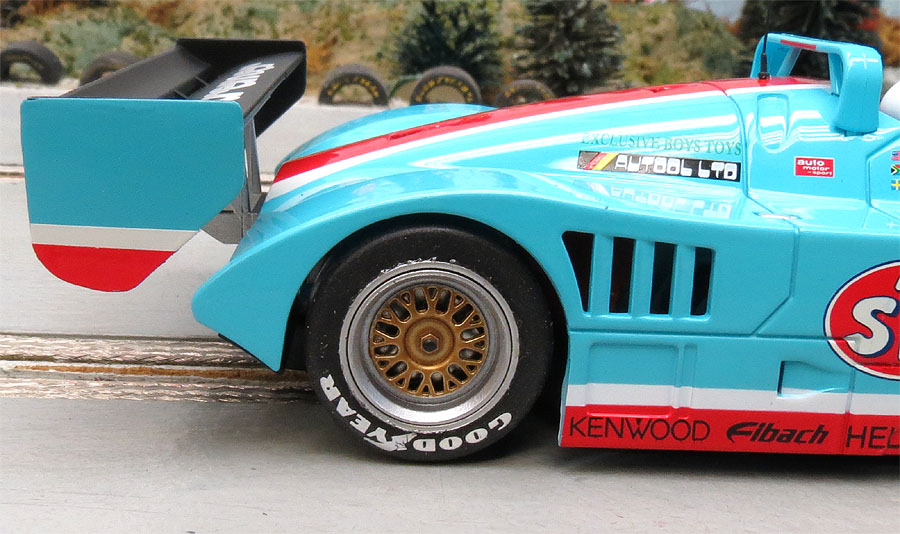 The paint and body look very well done to me. I am not the only one buying cars on looks alone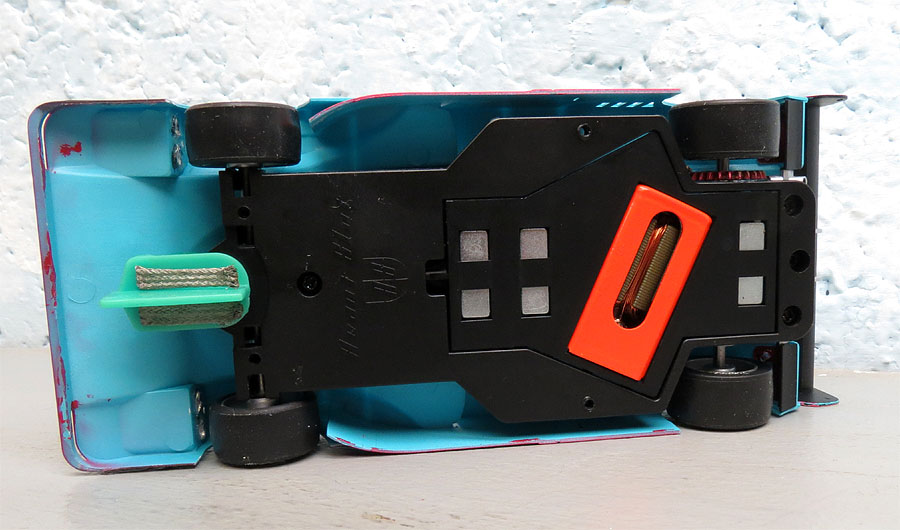 The chassis was also a reason. I am not a big fan of anglewinder systems, but with a little care it can run smooth.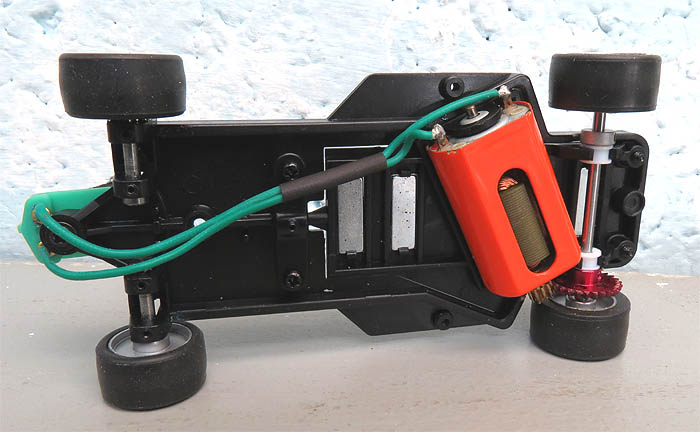 The first challenge was ridding this car of the over powered motor. For very large tracks it might be perfect, for my non-magnet wood track that has a smaller footprint it does more harm than good. Not even voltage reduction can rid this car of the punch/vibration this motor causes.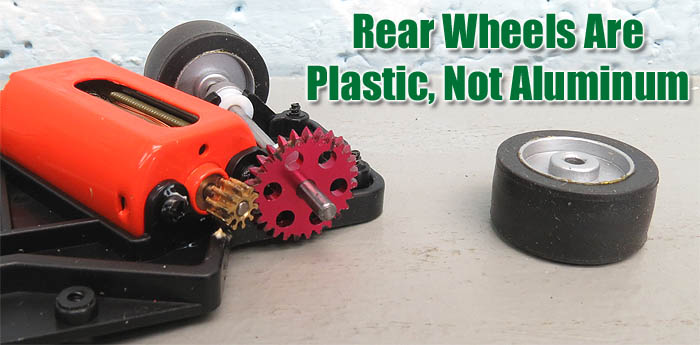 In the teardown I discovered this model does NOT come with aluminum wheels like later releases. They are press on plastic and although seemed true enough, one was damaged. So I upgraded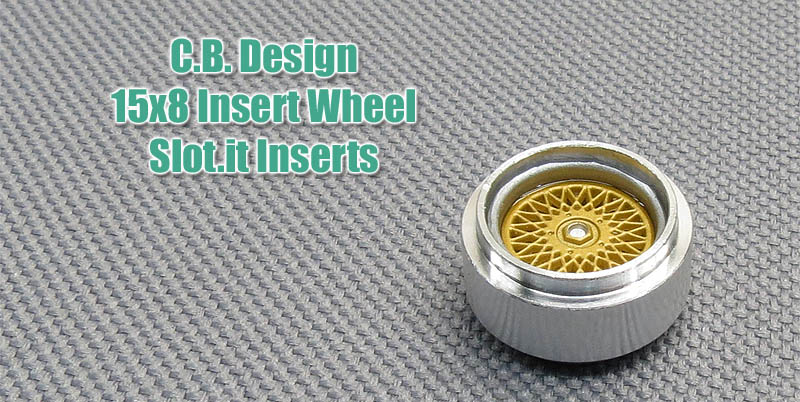 I went with Slot.it inserts that do not match perfectly, but close enough for me.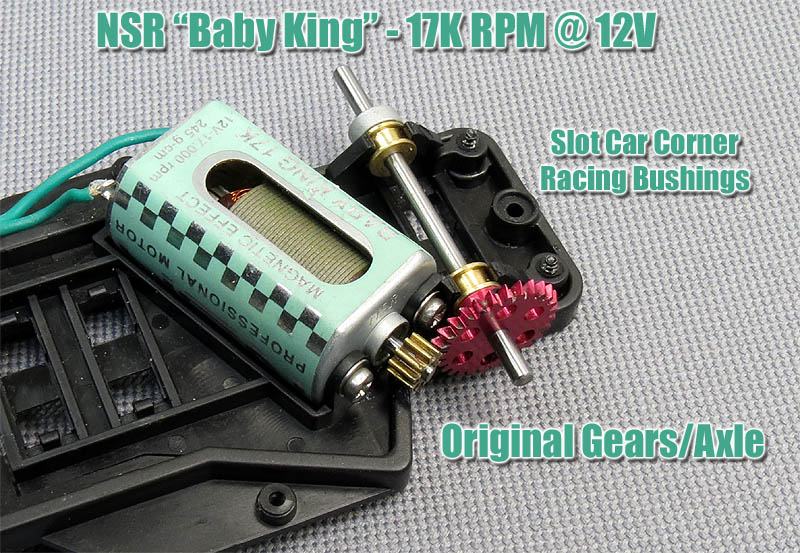 Now I am testing motors for another project and decided to try the famous NSR Baby King. These motors are ridiculously over-priced and that reason alone is why I have never bothered to use them.
So to be clear: YES they are over-priced. NO I don't like or agree with it. However...this is one nice motor.

As far as cost? It is what it is. I almost feel it's worth it due to the action the motor has.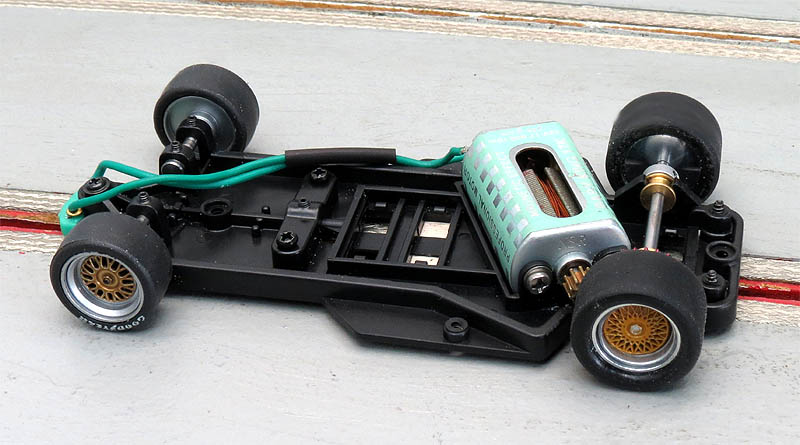 With Paul Gage 20125 tires installed and trued, it was test time.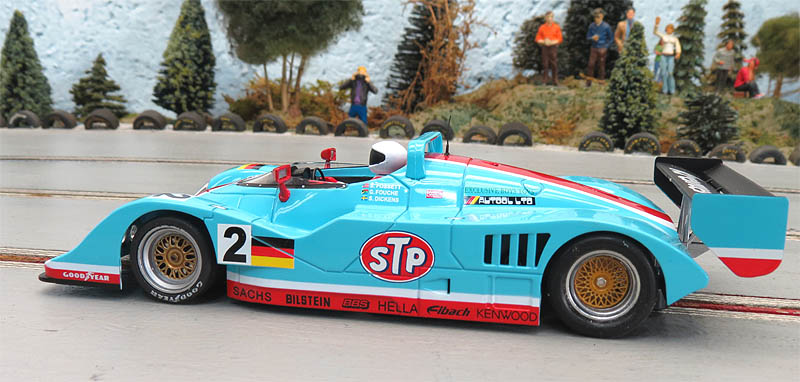 All I can say is I am very pleased. Motor cost aside, this car is very smooth and quick on my track. I wasn't happy to discover plastic wheels in back, so this added to the cost. But what can I say? I wanted this model to run a certain way and budget be danged

This was a fun project. This car is just a blast to drive and although not my favorite era, I might get another soon for a running mate.