Ok, finally finished this project!
First, here is parts list for those interested:
SCC 17x8 New Classic Steelie Wheels
B-Nova Guide Adaptor
Sloting Plus Universal Guide
SCC Guide Spacers
SCC Tinned Copper Braid
New Lead Wire
SCC Bronze Bushings
Slot.it 9 tooth pinion
Slot.it 27 tooth crown
Paul Gage 22125 Tires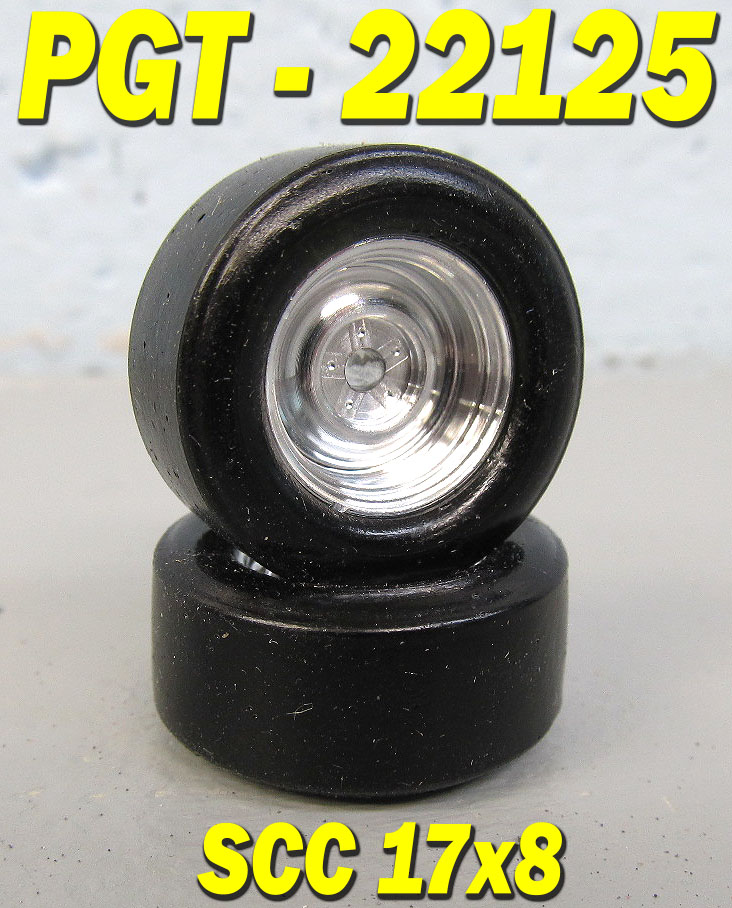 These tires might say 15x8, but the stretch perfectly over the 17 wheel. It allows you almost a stock diamter and also gives you a little more tread thickness where it meets the road. You need to LIGHTLY sand the INSIDE sidewall smooth to make sure it does not rub the chassis.
I like to keep the car in stock gear ratio to better match the stock models I have. You can build yours to suit your own taste.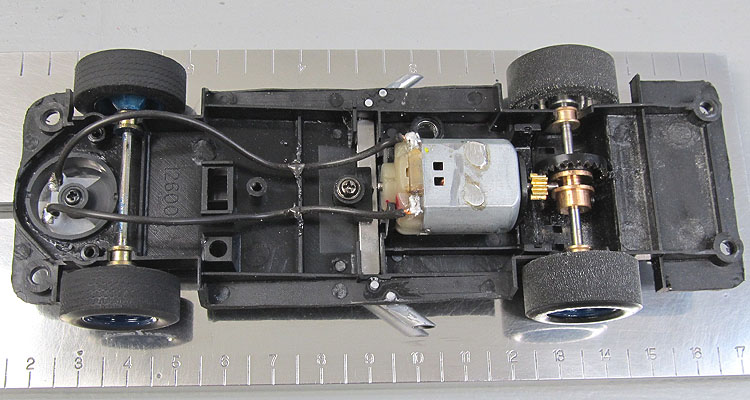 Chassis was sanded all around the outer edges for clearance. Trimmed the lip (cups) off the body mount post areas. Used a small rat tail file and opened up the body mount holes in the chassis.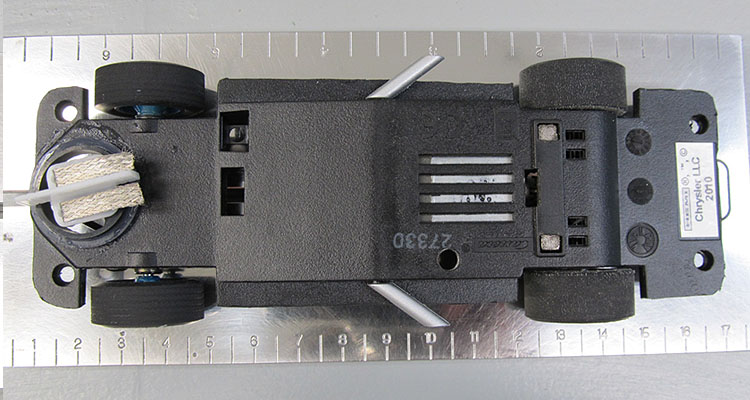 I really like the B-Nova adapter with this guide. What a difference this makes.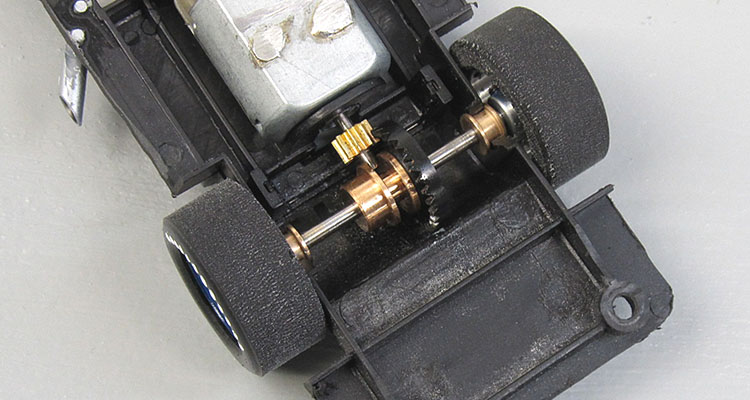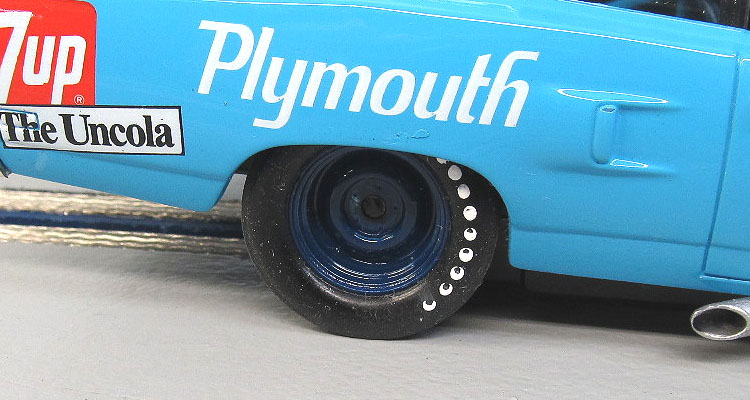 Painted the wheels first with flat black and then used Krylon Regal Blue. And yes, I used my toothpick and made some "dots" on the sidewall for effect. It might seem cheesy to do, but when the car is at speed? It looks great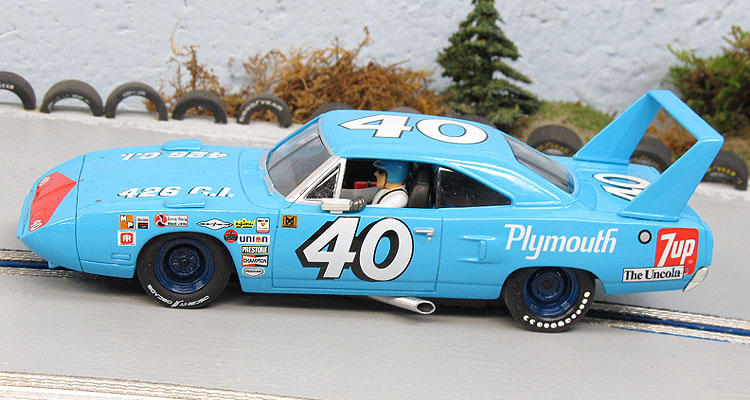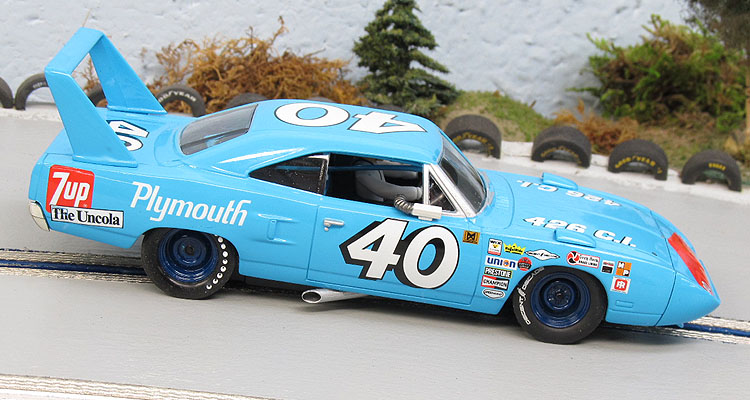 The results are pleasing. It is the smoothest car in the fleet.
I could not happier and look forward in doing more of these conversions soon.