I spliced and soldered extension wires on the Ford to keep the lights/digital board.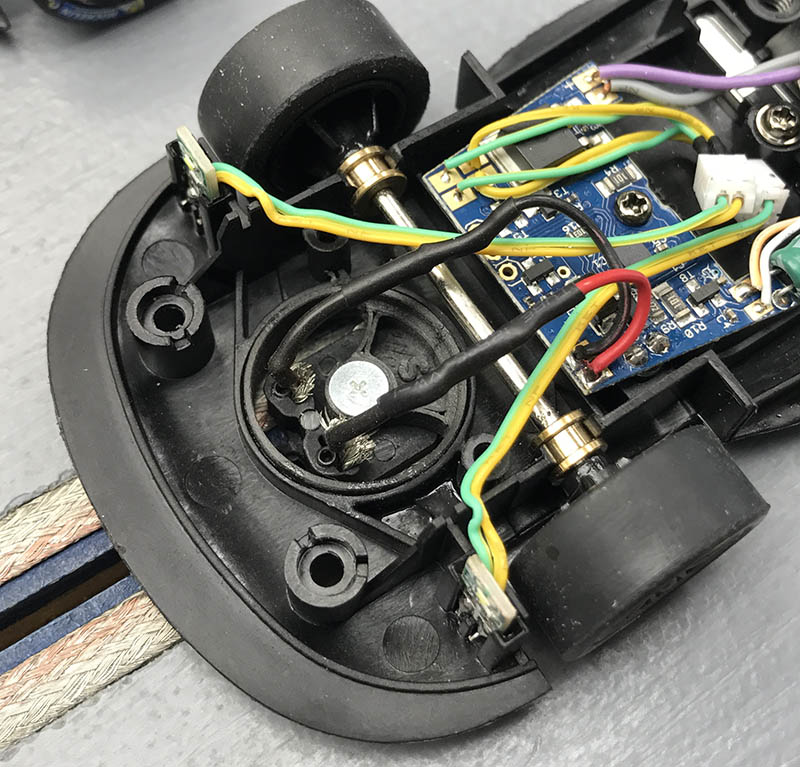 Both cars have the new adapters and Sloting Plus guides.

Watch on
youtube.com
I mixed Silicone and Paul Gage for kicks.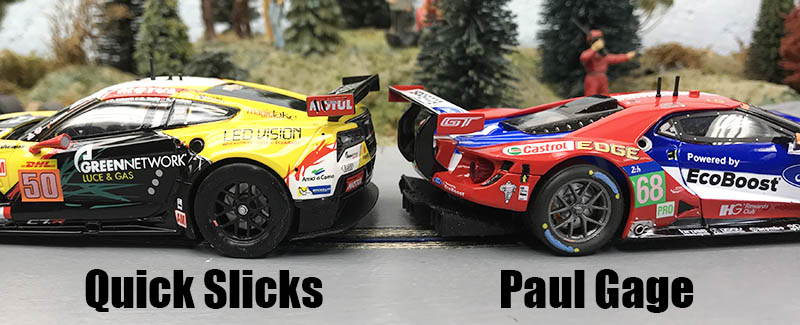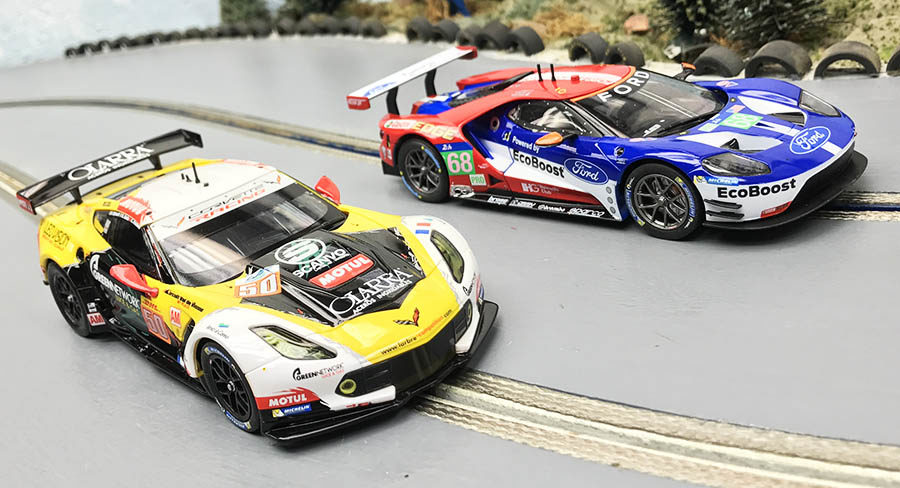 They are VERY close in action and that is what I wanted. Modern Ford vs Chevy.
Very smooth and the difference in performance was well worth the time/investment.