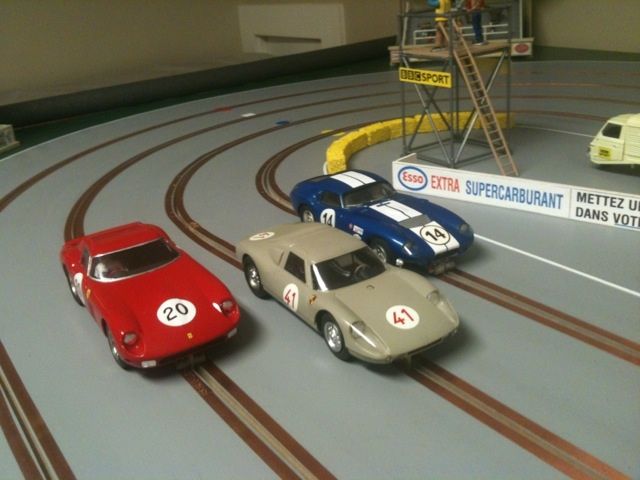 K&B bodies are narrow enough that they run quite well on my 1:32 track. They are not the fastest cars in my vintage collection but as mentioned earlier they are very smooth runners and match up well against one another.
Been meaning to buy a fourth car to have one for each lane. Not all that expensive, they must have made thousands as ebay always has a selection. Enjoy building your collection. There are plenty out there. Paul Gage has tires that work great.
One of mine has the Super Challenger motor but on my small track it performs nearly equal to the others. Might be different on a commercial track, but still lacking compared to the 36Ds raced in that era.