PM has a new budget controller out. Resistor based and rated at 35 OHM.

Watch on
youtube.com
Works very well. Tested it on a wide variety of cars and seems to a have very good control.
Comes in standard alligator clip, Carrera and Scalextric plugs.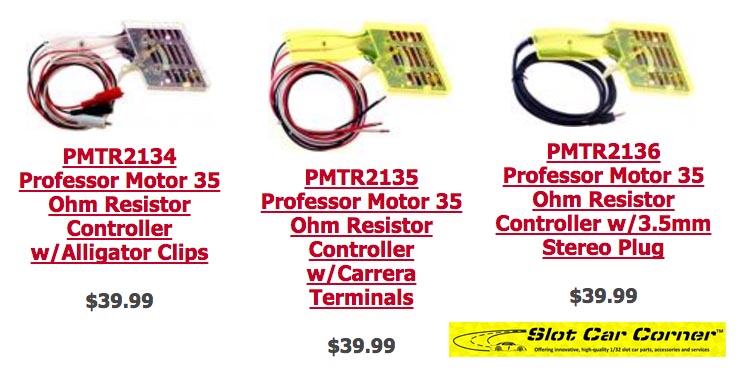 Slot Car Corner has them in stock.
HERE
FULL REVIEW HERE