This set has been out for awhile, but just didn't get to it as other things just got in the way. I am sure you all know that story.
Anyway, when our own Ourwayband (Rusty) had a set for trade I had to take him up on it.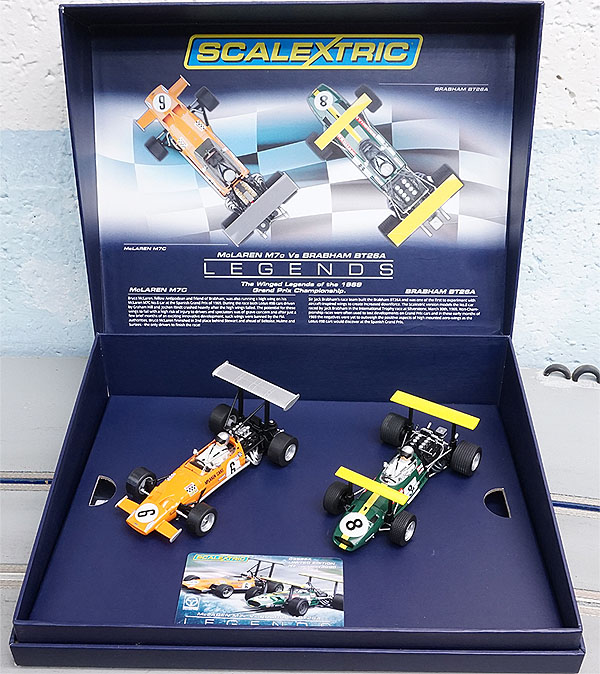 I think the winged versions of these cars fascinate me the most. Not only due to the looks, but that they ran them so briefly. The hazards of these wings played havoc on too many.
Here is a great video from 1969 that is worth a watch when you have time.

Watch on
youtube.com
The models from Scalextric are done well enough for my taste, not well enough for others. As much FUN as we have had racing them over the years, I can't imagine not picking up a couple for that simple fact. These cars deliver a wonderful time on the track if you just take the time to adjust your driving to them. So if you really want to mimic the 1:1 classic Grand Prix closely, try tuning yourself for these.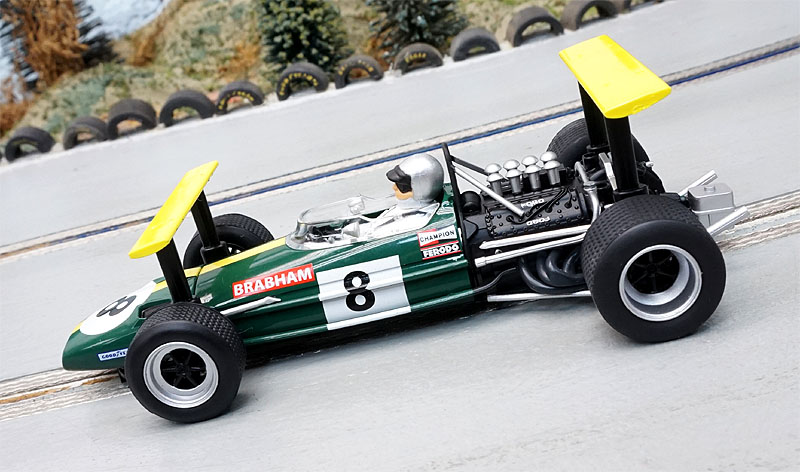 So you might deduce that these winds are fragile. Correct. But let's not label them too quickly. On OUR track these cars have had quite a few tumbles and to date we have not broken a single part.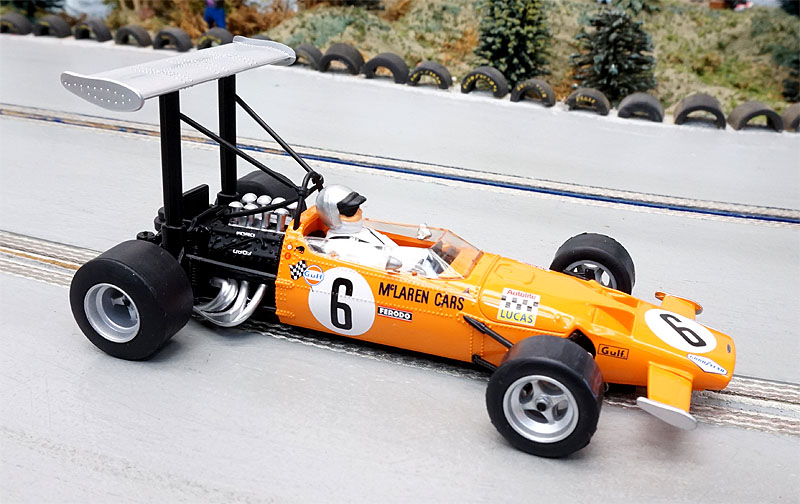 Primarily because we are not magnet racing where the infamous "break away" effect comes into play, and we run these models at 10 1/2 volts. The higher RPM motor in these models is just too much for our taste so we tame them down. Our approach is the same as the previous Legends we
here in our last Legends Full Review.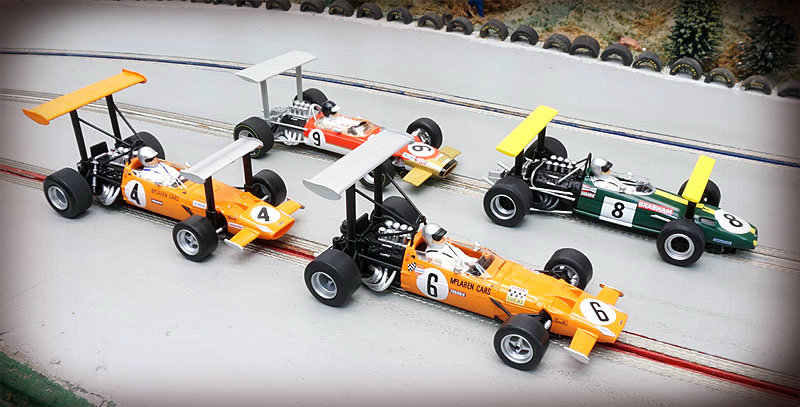 The initial appeal of these models is that they captured the time period close enough for my eyes. After tuning and racing them, it was the fun factor that sent them into the "I have to have more" category. I am not a fan of most Scalextric efforts these days, however this series is a bright spot in an otherwise dark line up. Over the years they have been consistently good quality too. Not a single car has needed and wheel or gear changes. All of our fleet is stock aside from tires and lead placement. Some early models we swapped motors, but thanks to better controllers I even stopped that.
Thanks Rusty for the trade. If anyone is looking for a set, they are still out there.
Cloverleaf Racing
still has some as well as great selection of the rest.