This isn't my favorite Porsche, but the decision was easy. It had Pepsi logos and The General likes Pepsi. Done deal.
In any case it's a fine model done after the SPA 1980 entry.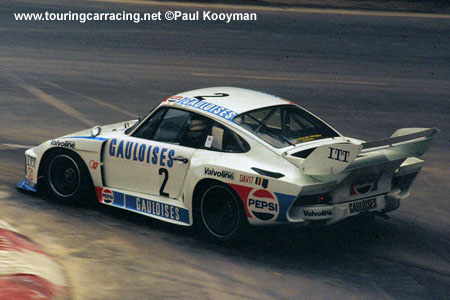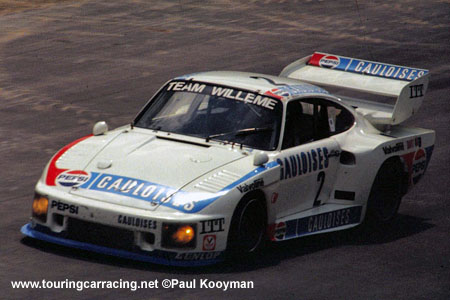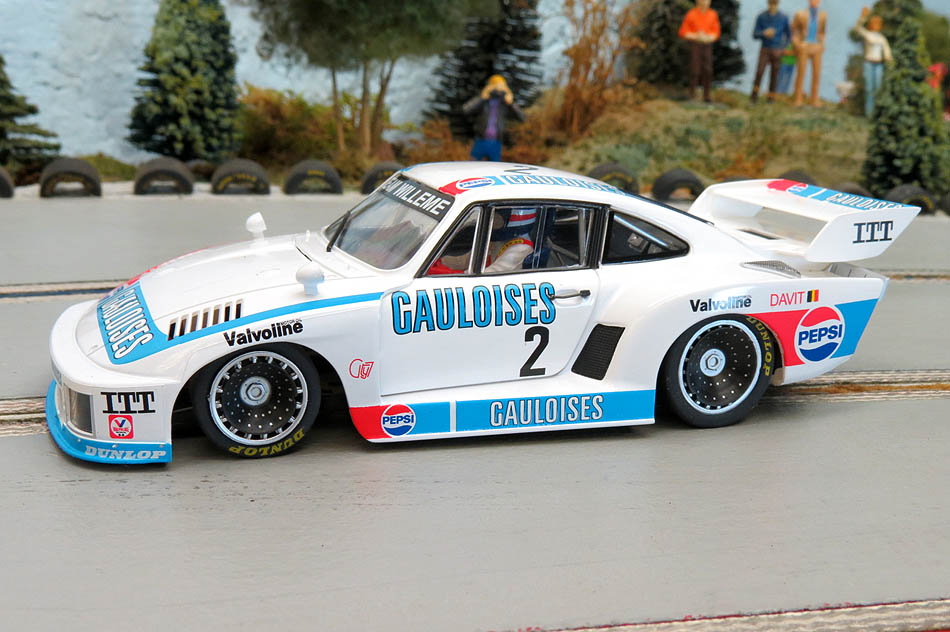 Overall a well done slot car. Nothing is ever perfect of course, but more than good enough for me.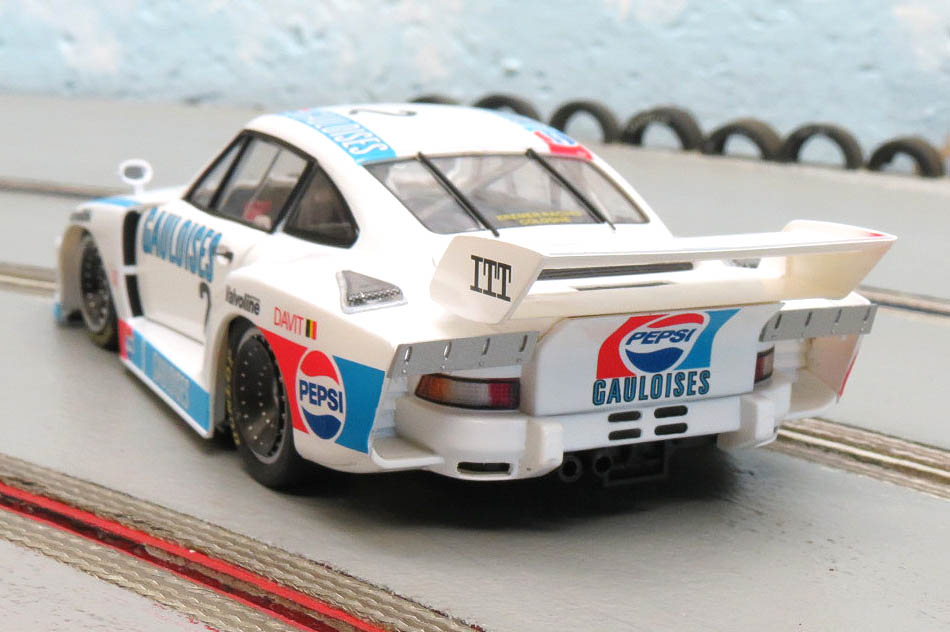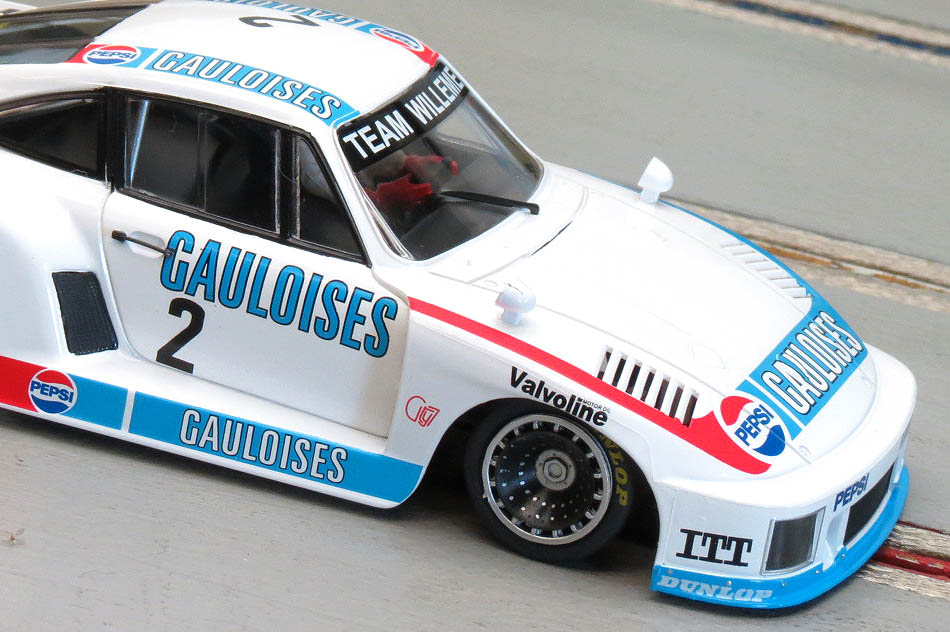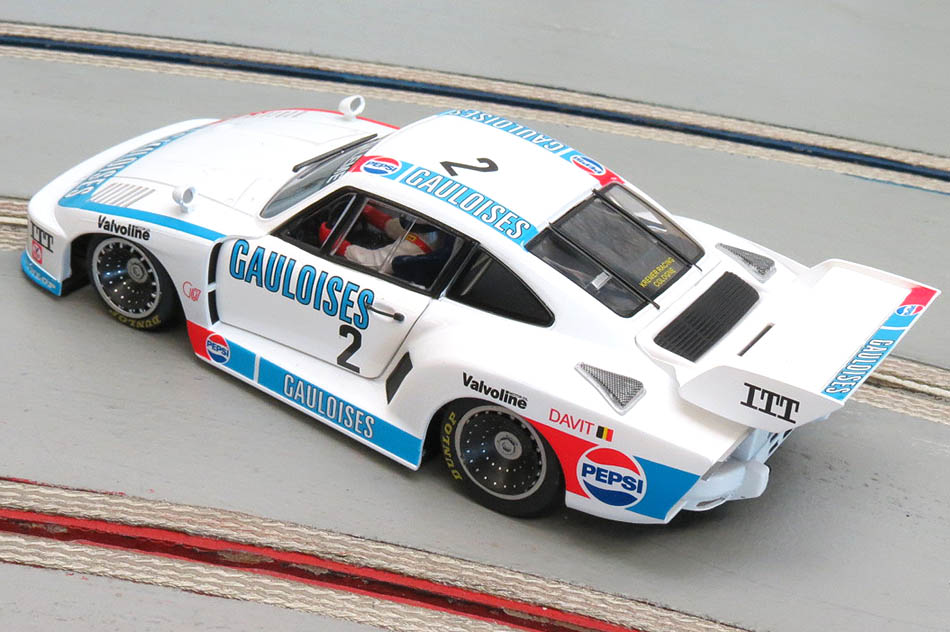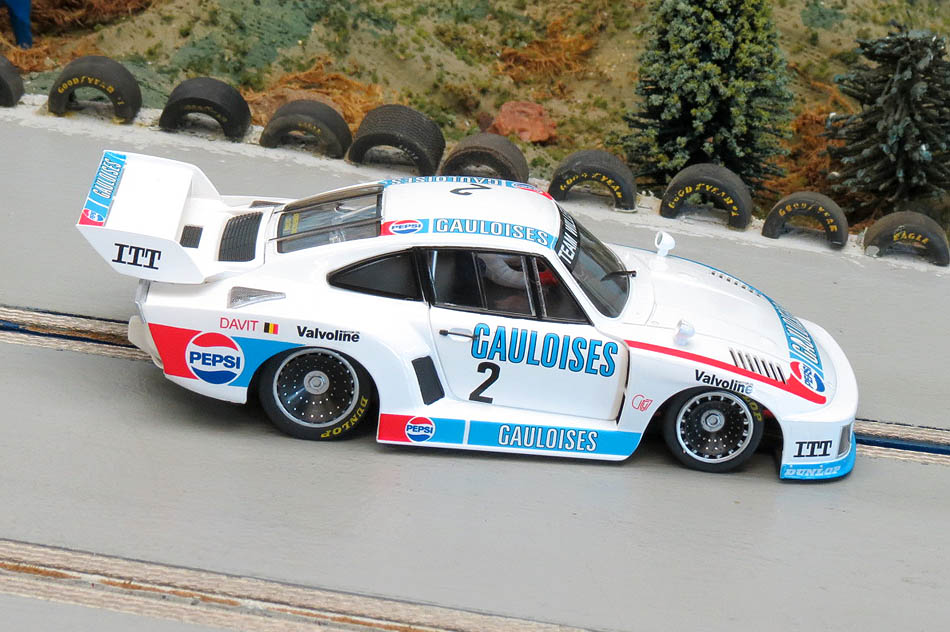 Mechanically speaking, the car is the same as others in the series before it. Please read our
FIRST REVIEW HERE of the Capri for all the details.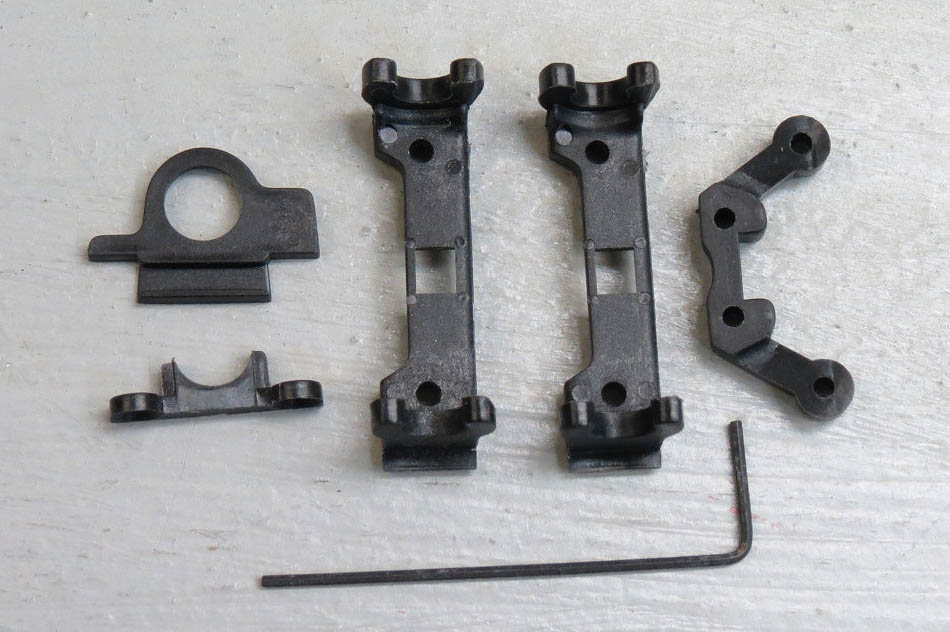 All the same gear located under the case to lower it even more plus the wrench.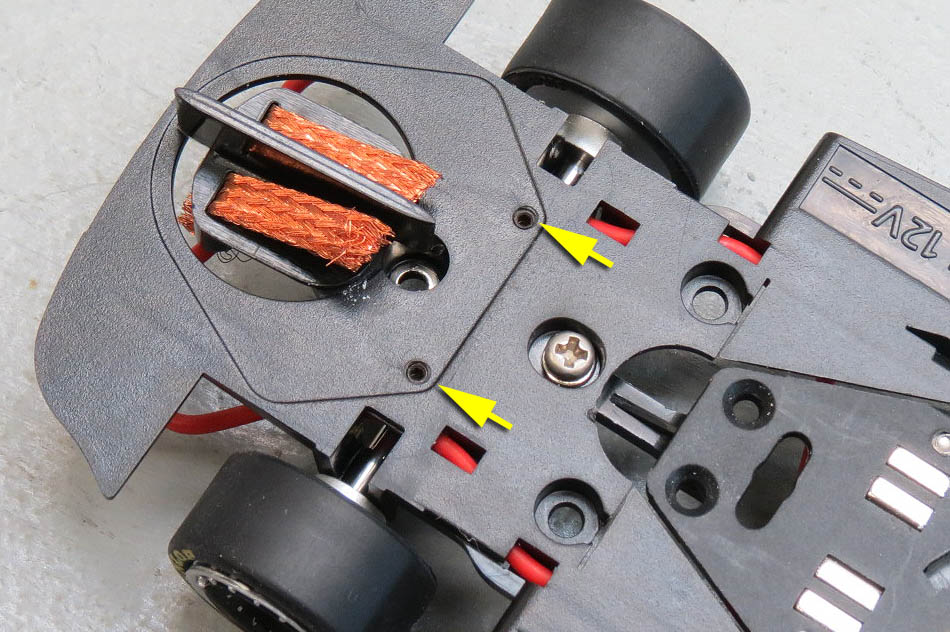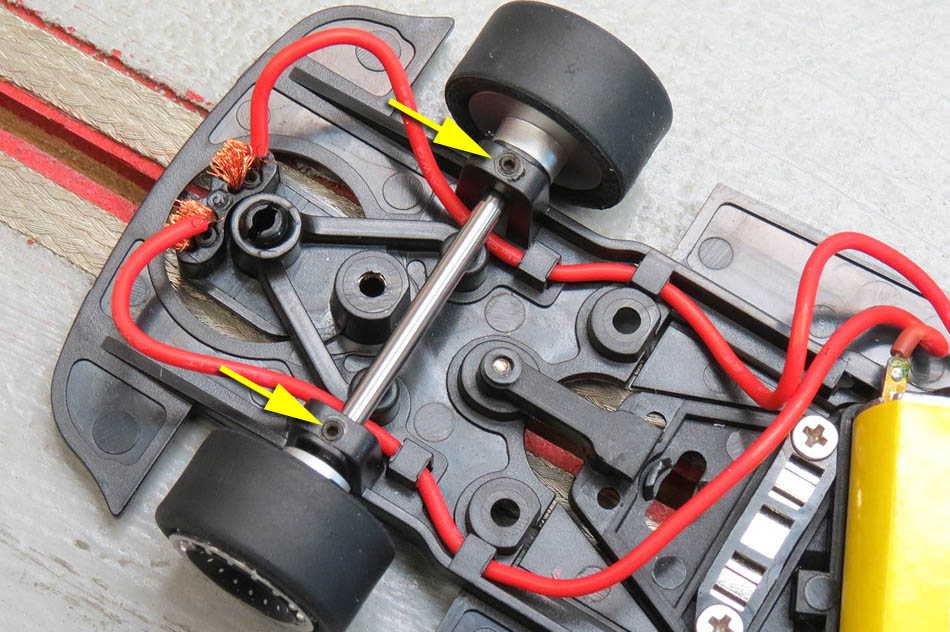 Set screws still come with the model which I for one appreciate.
The model comes with the Slot.it Flat 6 (20,500 @ 12 volts.) motor. Equipped with a 11 tooth pinion that turns the 28 tooth spur gear as ones before it.
After-market tire options have increased since our first look.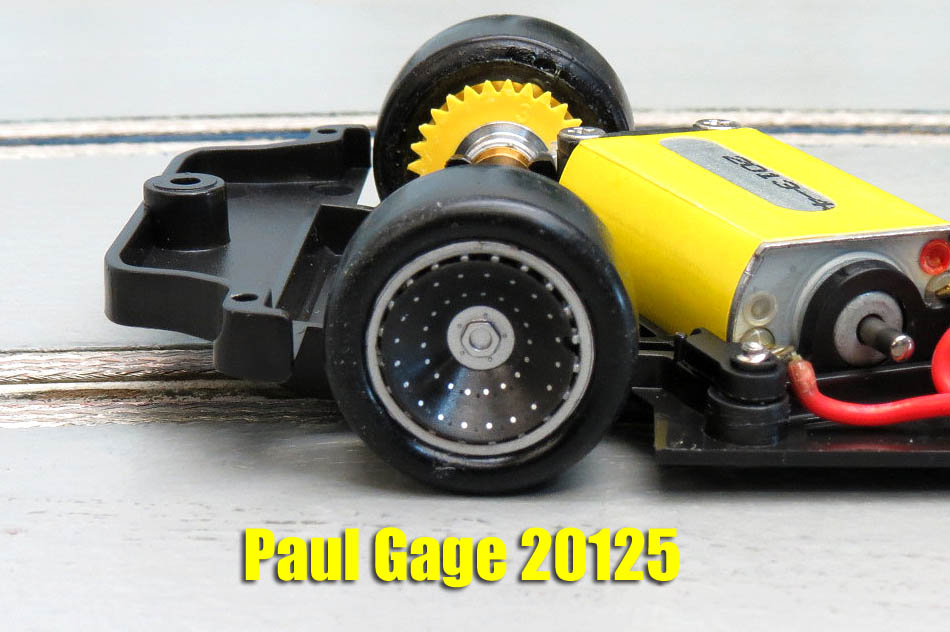 If you want a profile that matches the stock tires then try the PG 20125's.
I still prefer the slightly larger 21125's.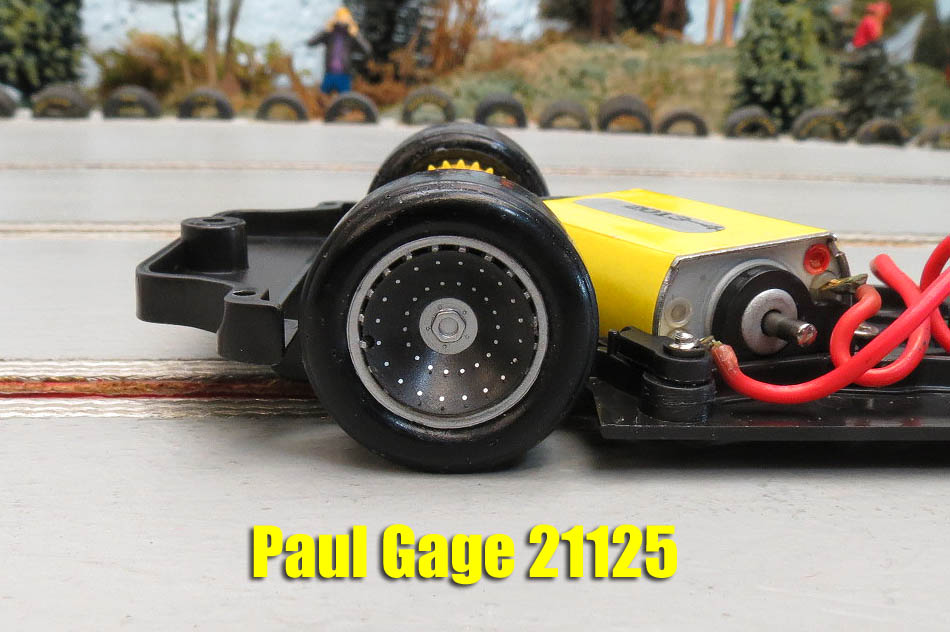 I like the larger appearance and after you true them I find they help absorb vibration better than the lower profile.
Now that Quick Slicks is with us, we have a wider variety in silicone sizes too.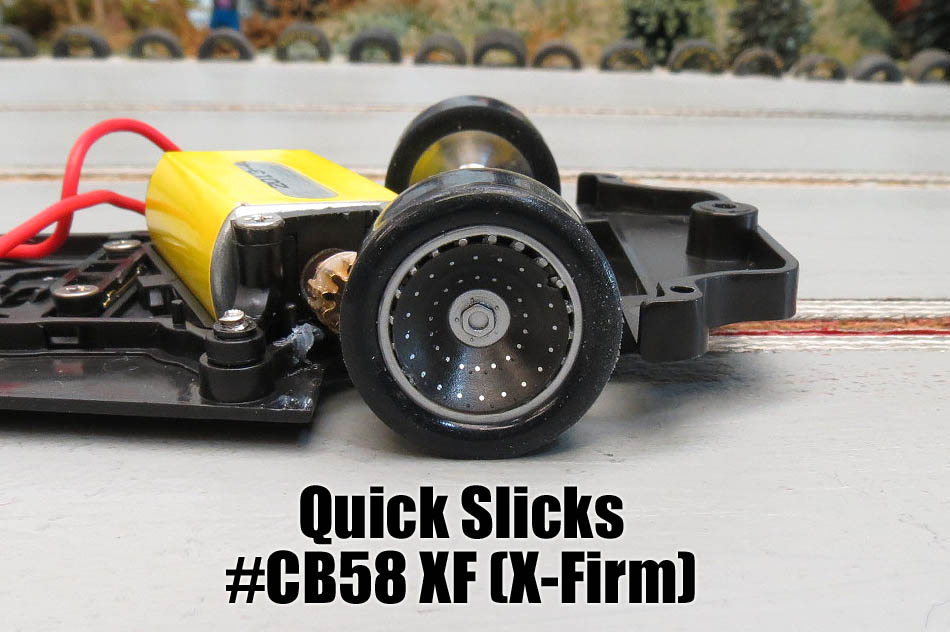 This is a good tire size for my book.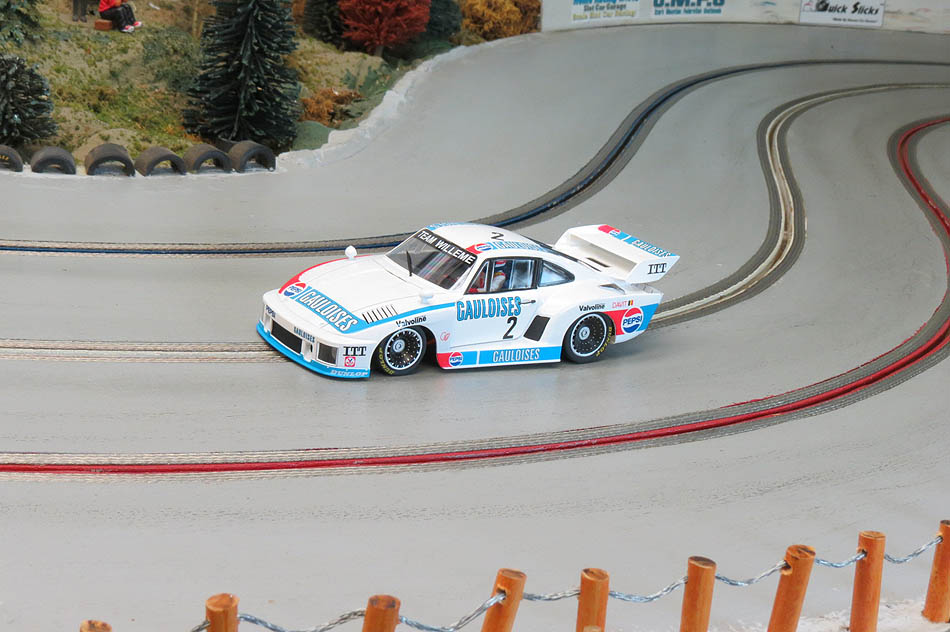 The car runs as you would expect a fully loaded Slot.it equipped model. Smooth operation aside from a little chatter in the corners that I will decrease with a little tuning and tire work.
I am also going to swap motors to the MT5. Here is a quick link to my
Short Track Tuning Racer Sideways Group 5 article.
Just in case you are curious. On our smaller track the milder MT5 is the hot setup. Chatter is reduced a little, but the milder control is the major appeal for me.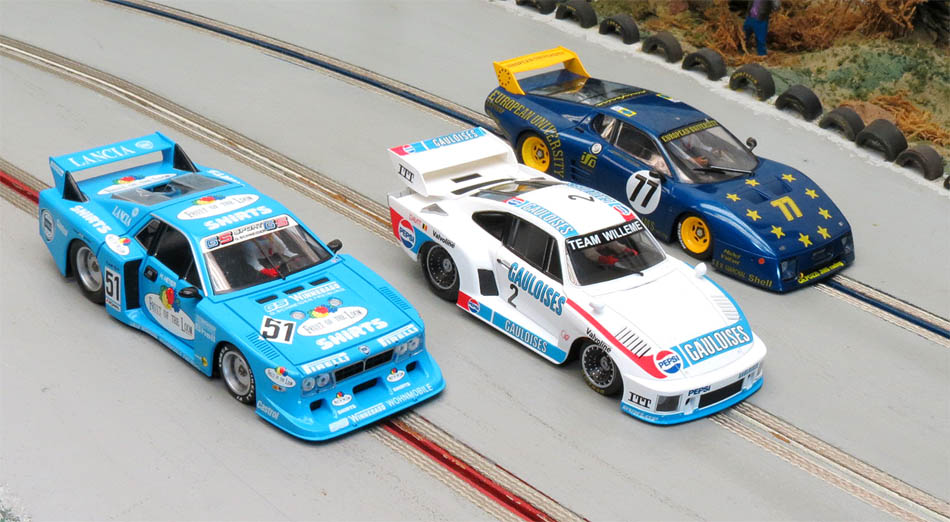 Overall I am happy. Car fits right into the existing series as expected and performance does not disappoint. For my hobby dollar no one beats Racer Sideways or Slot.it. For $59.99 you get a lot of slot car that is fine as is, or has plenty of after-market potential.
Well done Racer

Purchased mine from
Cloverleaf Racing here.
Thanks for the fast shipping guys,