With the fun I am having with the Hurst Olds, I decided I needed a running mate to go with it - but with a twist!
This one is going to be a gasser designed to pull wheelies!
(yeah, yeah, I know that's not going to be the fastest way down the track - but it ought to be a riot to run!

)
Starting point for the build is an AMT '40 Willys Coupe kit: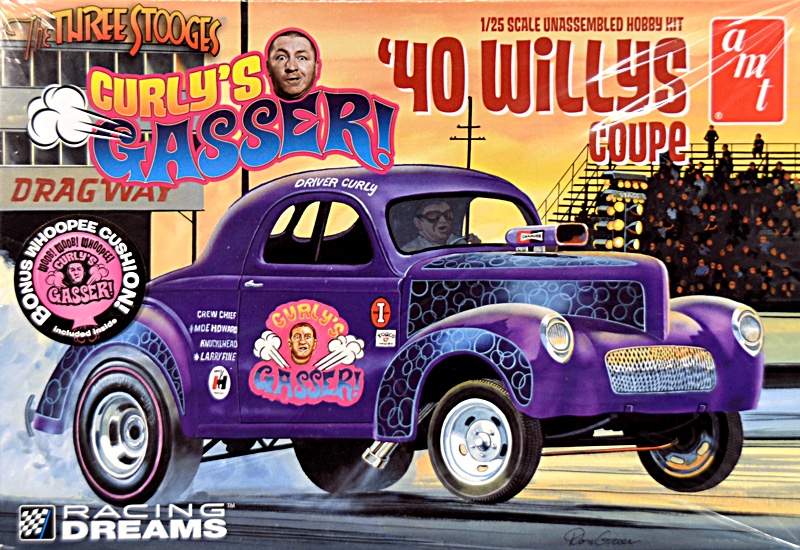 Body straight out of the kit: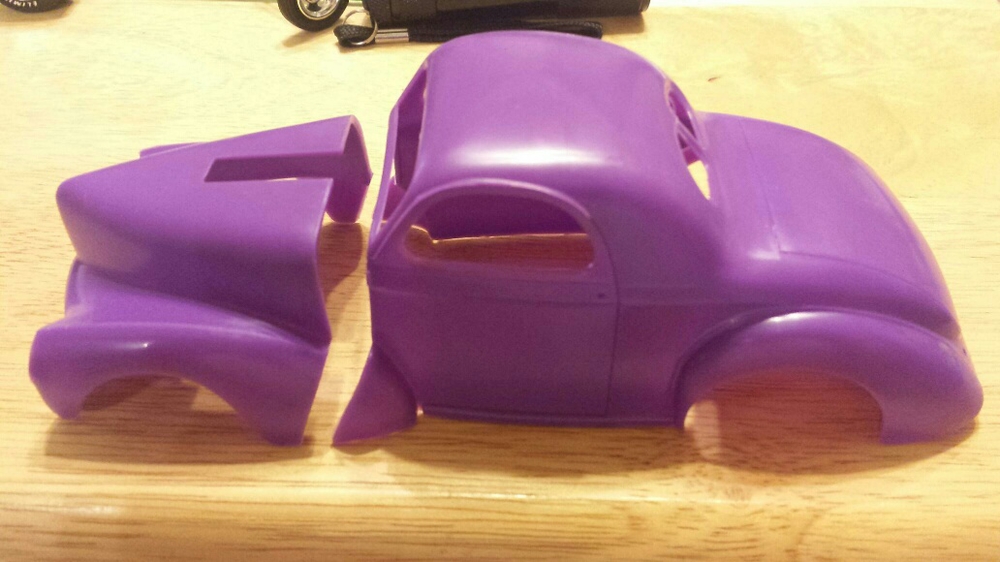 One of the things that was a nice surprise is that the wheels that come with the kit are designed and come with 1/16" steel axles and the supplied rear wheels also fit nicely as an insert into the Pro-Track wheels/tires I intend to use! Adding -312 size o-rings to the supplied front wheels puts together the following look: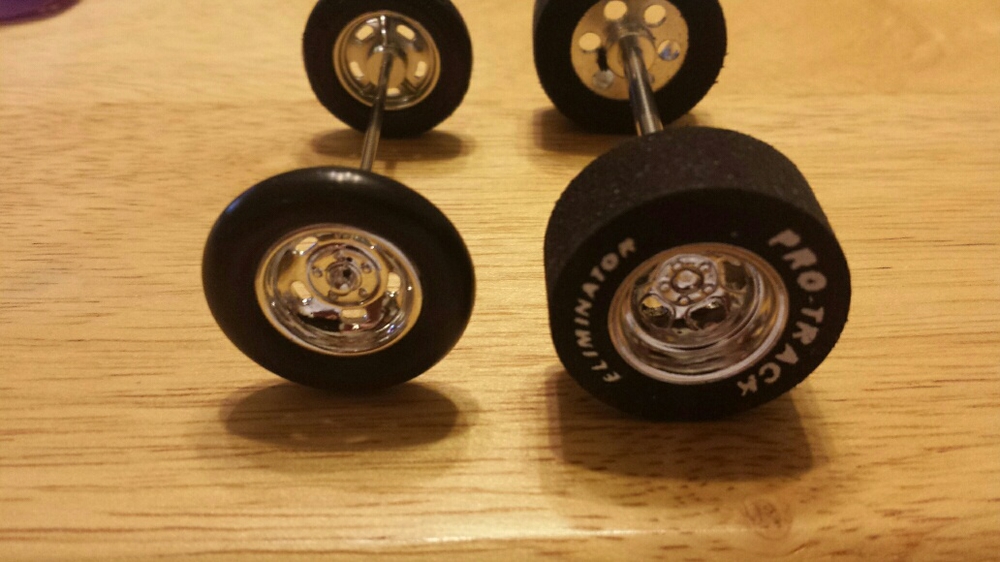 Construction of the chassis has started, and I am trying something a bit different... I plan to keep the guide flag and wheelie bars as one portion of the chassis and the motor/wheels/etc as a second part of the chassis, with the pivot point between the two being a sleeve over the rear axle tubes. (plan to arrest the rise height via spring)
It may not work the way I am hoping - but figured it might make for a more controllable tune-able set up than a normal drop arm set-up...
Shot of the rear half of the main chassis soldered up and the pivot sleeves slid over the axle tubes: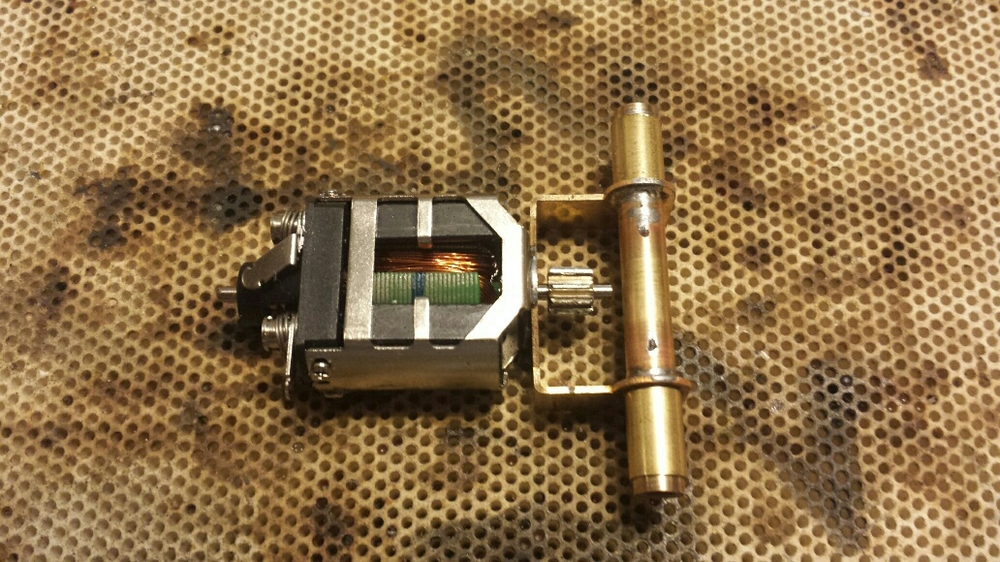 A quick mock up of the sub assembly under the rear half of the body to see how the tire protrusion is going to look...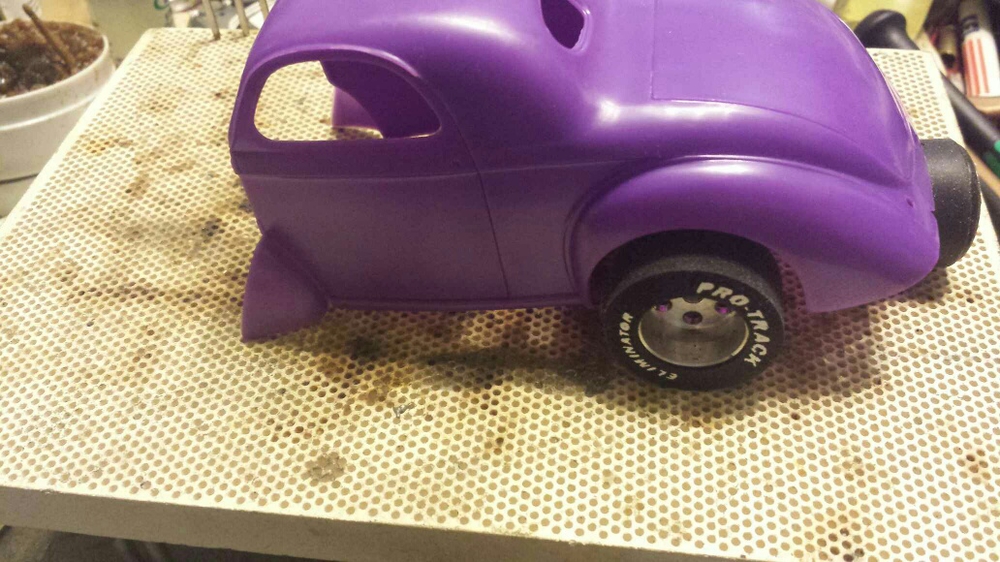 More updates to follow!