Thought I would share a little more on how I go about building a new resin model. Now I am FAR from an expert builder, but perhaps some might be interested.
Everyone has thier own approach. For me, the first part is research if I am not familiar with the car.

When the body arrives I like to clean it up and make it "chassis ready". In other words I want the body/wheel wells to be VERY close to the final result when it comes time to bolt'er down. I might add an air cleaner, maybe a add or remove a spoiler or wing, etc at a later time. But at this stage I just want the car to be ready for me to start the chassis build.
It is worth mentioning that I am famous for changing my plans midstream. My buddy Locoracer Tom says that if you sand on my finished car, you should see at least 3 colors on top of the primer

It's true. I'll bet I could a knock a couple 10ths or better on my laptimes on some of my cars, if I just sanded them to remove all that excess paint weight.

But I am doing better, or at least trying. So like I said above, the body is just cleaned up and ready for the chassis. It is now that I do what the great JYD (Eddie) in Chicago does: "Have coffee with it."
I really am not sure what I will add or take away. Nor am I sure what color combo or decals to use. I just know I want a Nova stocker. So in this form I can sit back and keep looking at it and think about what I want,

meanwhile have it good enough to start chassis building.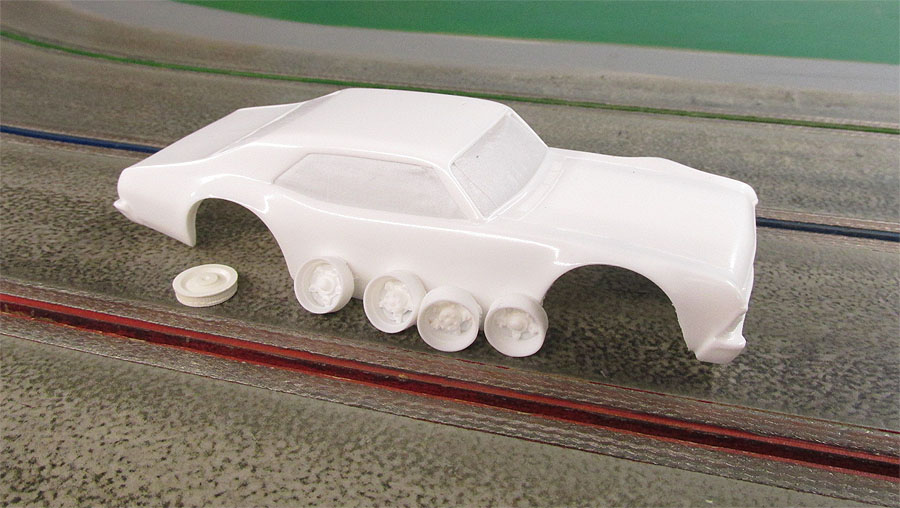 This is how the model arrives. I also have some nice new wheels for this one.

To clean out the flash molding I use a variety of tools. Assorted small files in flat, traingular, and round (rat tail). Some 800 grip sandpaper, our variable speed Dremel with sanding barrel, and our good old trusty Exacto knife. Please think about installing a new blade or keep a knife on hand just for this purpose. A fresh, sharp blade makes the trimming much easier.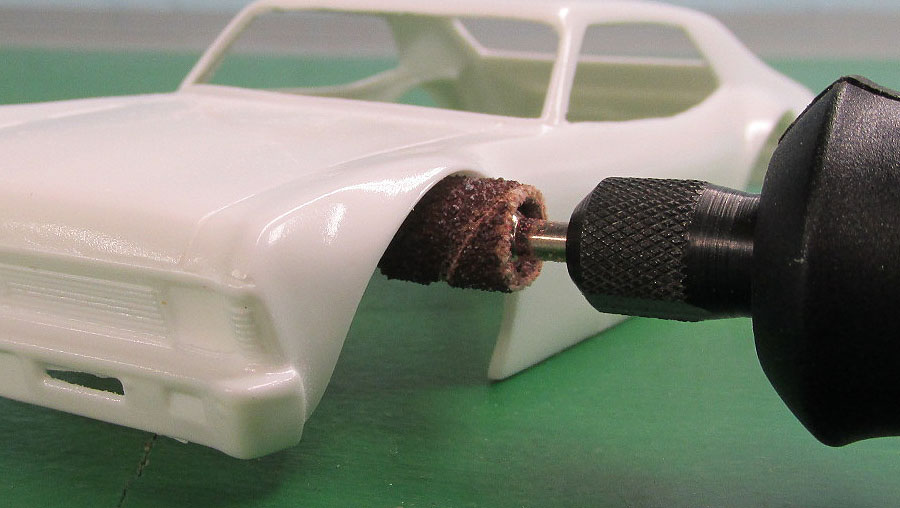 Sometimes there is a little more molding OR I want to open the wells a little more. For this I like using my Dremel and sanding barrel. Could you do it by hand? Of course, but we are discussing MY methods and I am quite the lazy craftsman.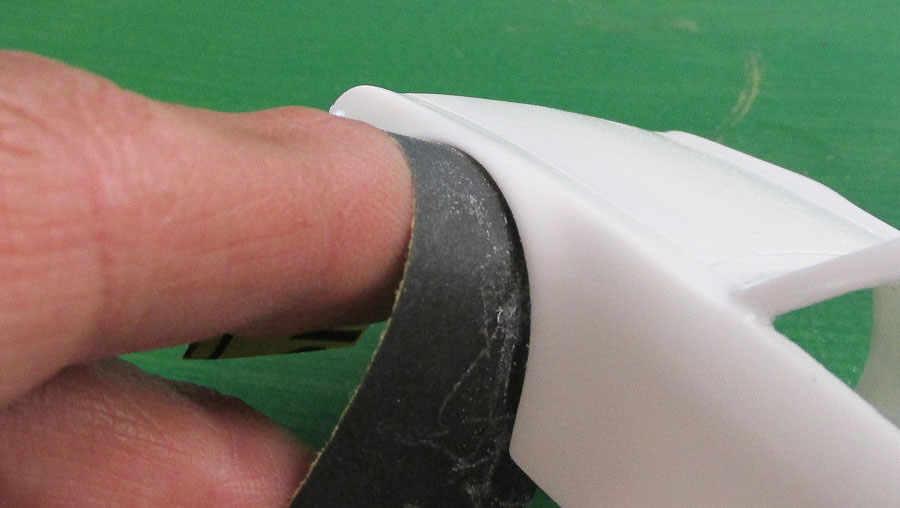 Then I follow that up with some 800 grit to smooth out the edges.
I won't wash the body up just yet as there is a lot of fumbling/handling to come. I'll wait for the bath when it's finally paint time.
More to come (Insomnia? Stay tuned!).