It's been awhile since I've raced with the fellas at Sick Puppy Raceway. In my absence, the Rustinator (Cliffie) and the guys started up a new class called the Beach Racers.
It's basically a stock H&R chassis with a Hawk motor and urethane tires on back, mount the body and away you go....don't get much simpler than that...

Here's a group pic of the cars that were there last night (mine is the white ghost in the back

)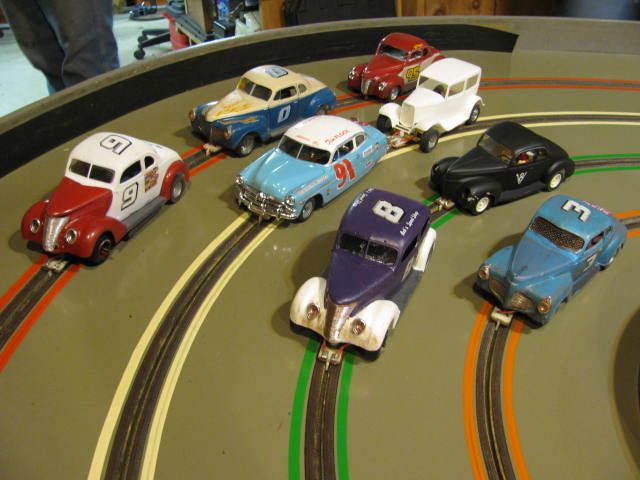 Because these have a high CoG, you just can't blast through a corner. If you hit the corner too hard, they have a tendency to flop onto their side. Because of it, they're a hoot to run. More than a few times, we saw a car go up on 2 wheels, then flop back down and go again...