Had these cool prizes come on for our race and want to thank Ron for the generous thought.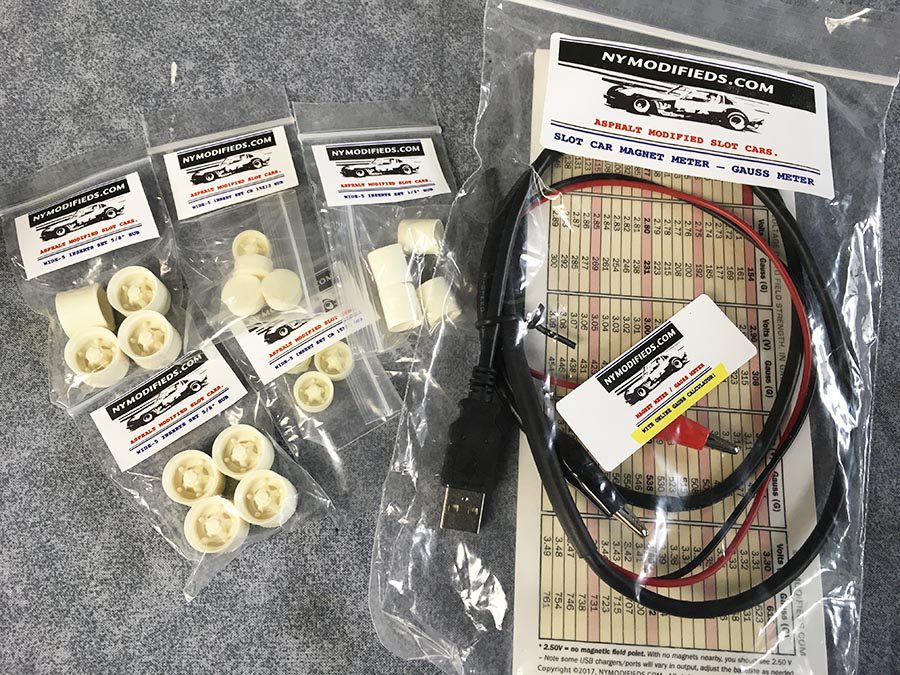 One item that raised a few eyebrows was the new Gauss Meter.
LINK TO METER
I put this new tool in the hands of DanB from Chicago. He is a very advanced slot racer and will report his findings soon after my upcoming visit to Bensenville.
Thanks again Ron, top notch stuff. These inserts are still the bee's knee's to me.