Been working on this for awhile and had some time today to make progress.
Started with this kit from Moebius, very nice kit.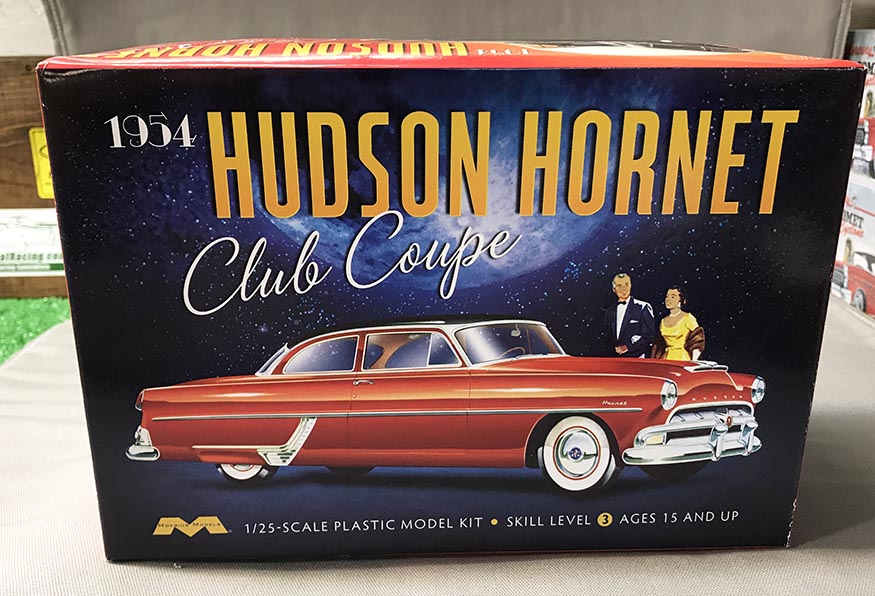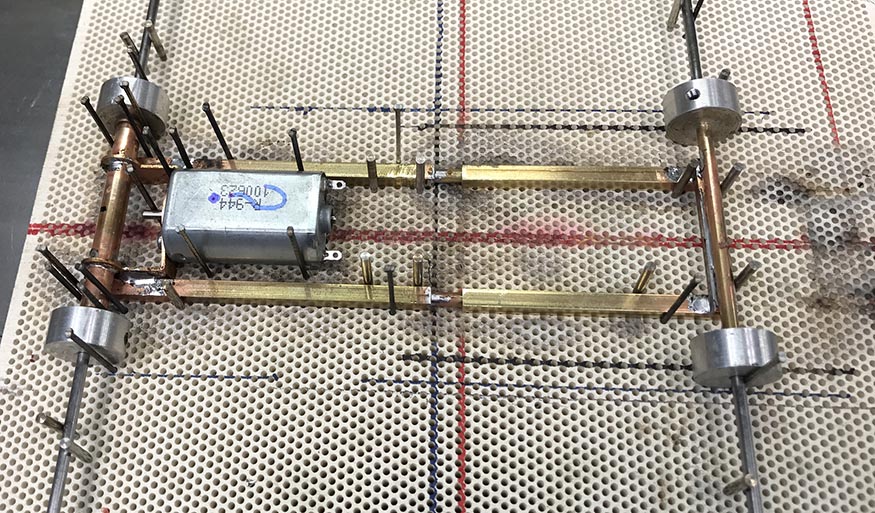 Chassis is basic as usual. Square brass with piano wire supports on the sides. JK motor bracket.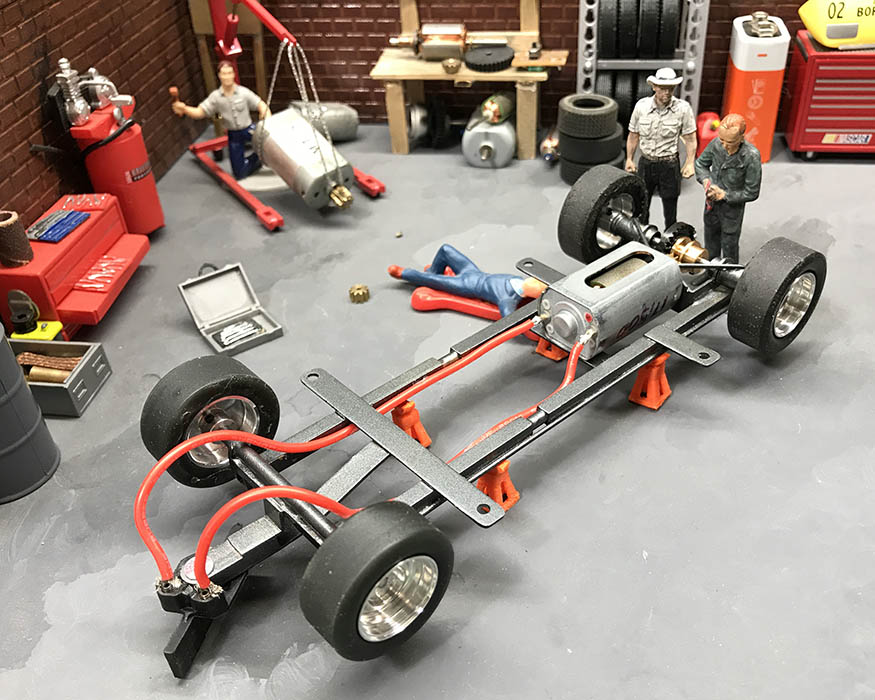 Chassis finished and painted. Used Duplicolor gunmetal.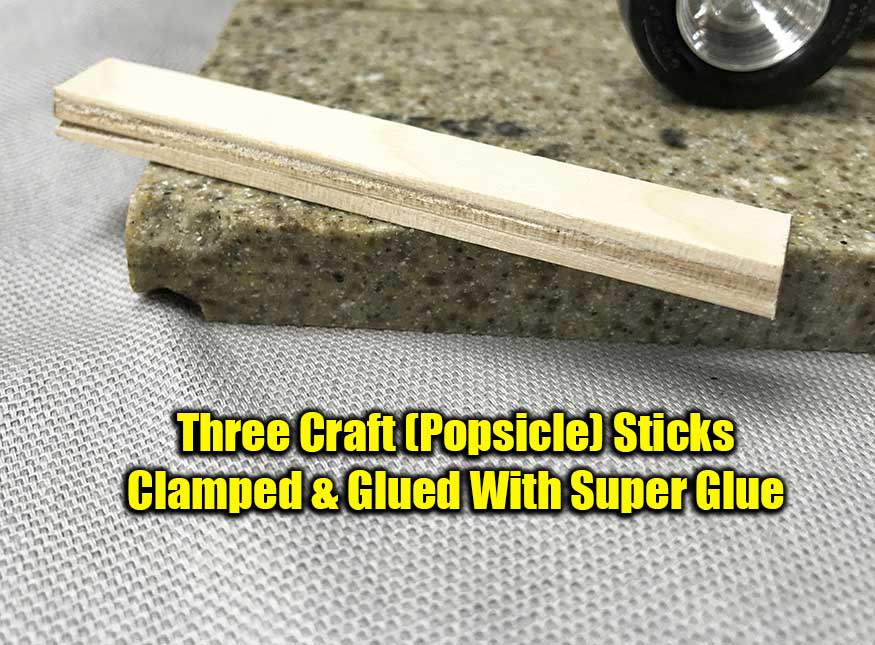 To set the body height, I sandwiched three popsicle craft sticks together and glued them with super glue.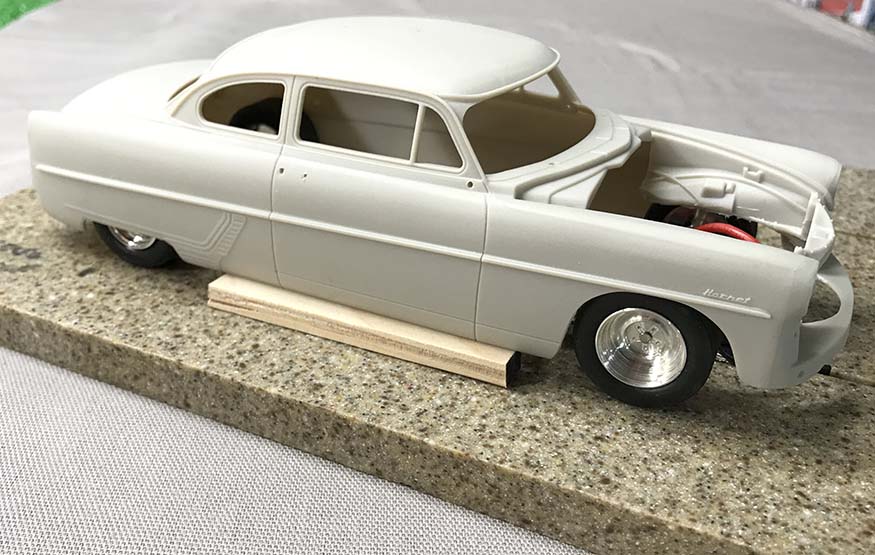 I sanded them as flush as I could and they created the ideal support for the body.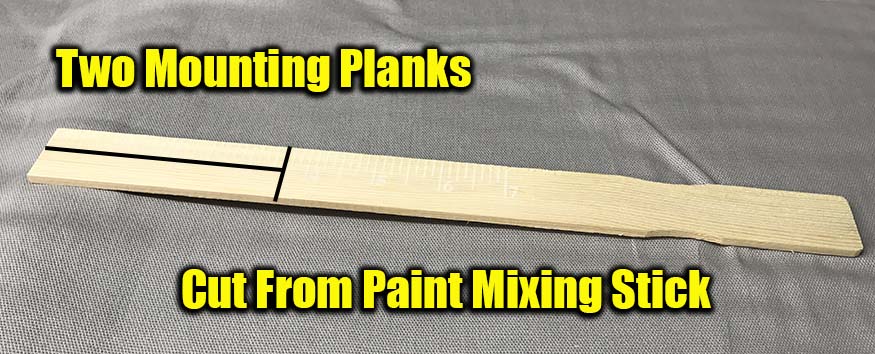 For the body mounts, I took a paint stick and cut it as shown. Then I could place them inside the body on top of the chassis mounts.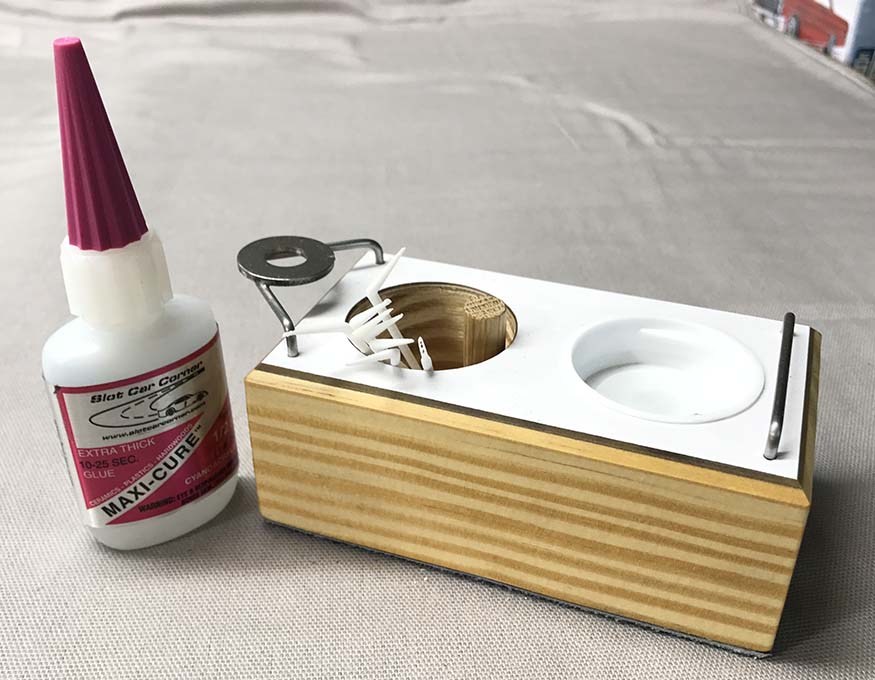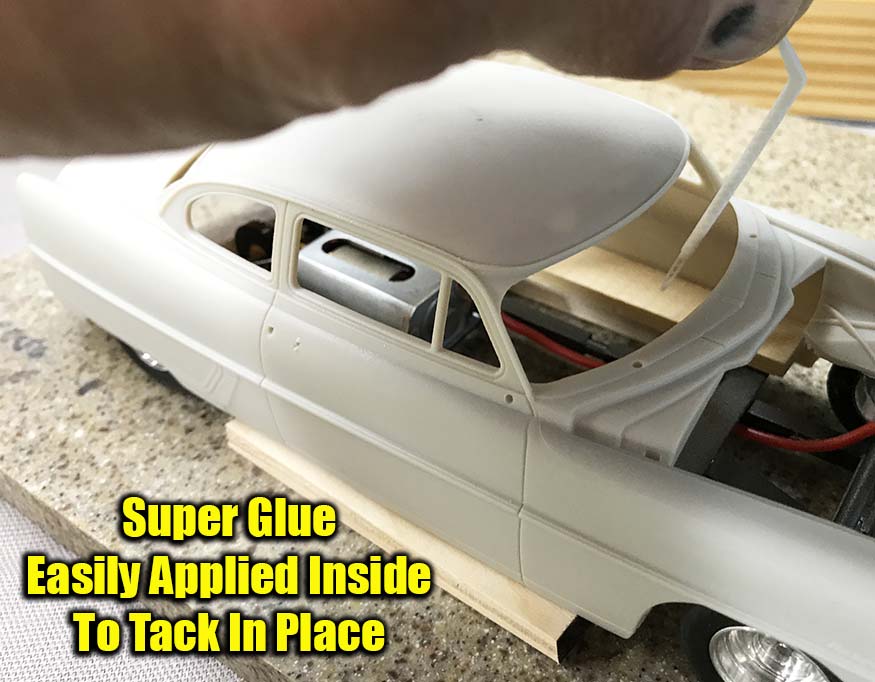 Had a chance to use the super glue station! The angled picks were perfect for dripping a little glue where it was needed to tack them in place.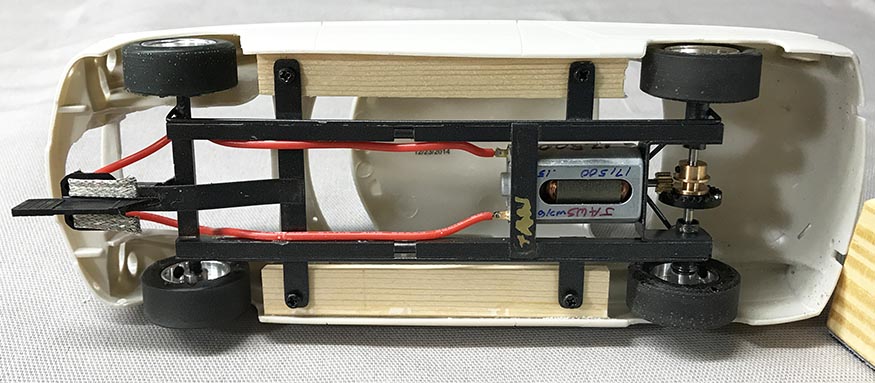 Easy to drill and used long Carrera body screws.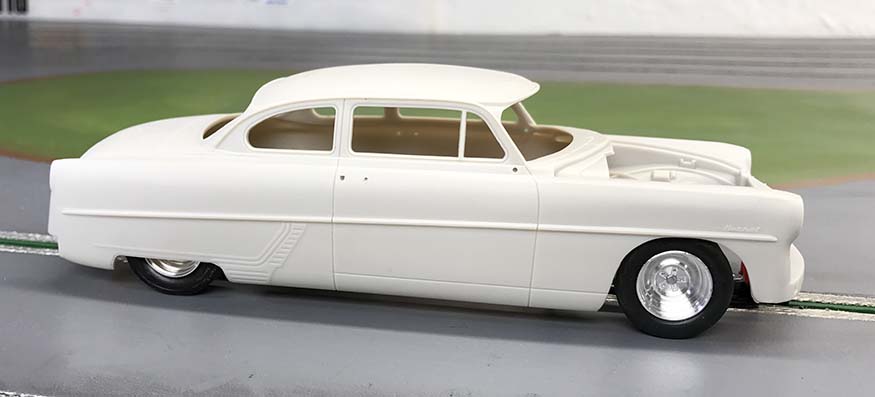 All clear. Had some fun with test laps, which I need to stop doing and get back at it.