Even some of the coolest slot cars in our hobby can use some tuning. I will be showing the methods used for our wood track at home, but a lot of it should help you for any track surface.
I'll make one thing very clear before we begin:
We will use as much of the stock components of the original car as possible. Just replacing all the gear with brand new wheels, axles, gears…etc is easily enough done. We will make that investment of course over time. But for now? These rather simple modifications will deliver a much improved Bowtie.
PARTS LIST:
CG SLOTCARS ADAPTERS
Sloting Plus Guides
Paul Gage Urethane Tires
OR Quick Slicks Silicones (All new for this model)
Quality Lead Wire (If needed)
Guide Spacers (Always a good idea)
M2 Set Screws (Ditto. Ever lose one?)
This is primarily a video series.
Here is a link to the playlist. Bookmark and Share 🙂
My goal is to assist you the best I can.  Sometimes videos are the best method and I hope they accomplish that goal for you.
We have tools to assist us in making stock gear work better. And quite frankly, if you have a wood track, you should have them already. Starting with a good tire/wheel machine. I use the Tire Razor. But other brands will do the job.
If you are new to the hobby and do not have many tools, that's fine too. The information here will help you as well. Specifically on tires. You can easily just leave the car alone and just change tires. Just that change will improve the performance overall, and for most of that will be enough.
Track Clearance! Info you NEED to know before tuning!
So remember when choosing tire sizes and sanding them to watch your diameter. 
Let's Roll ON! Tire Talk!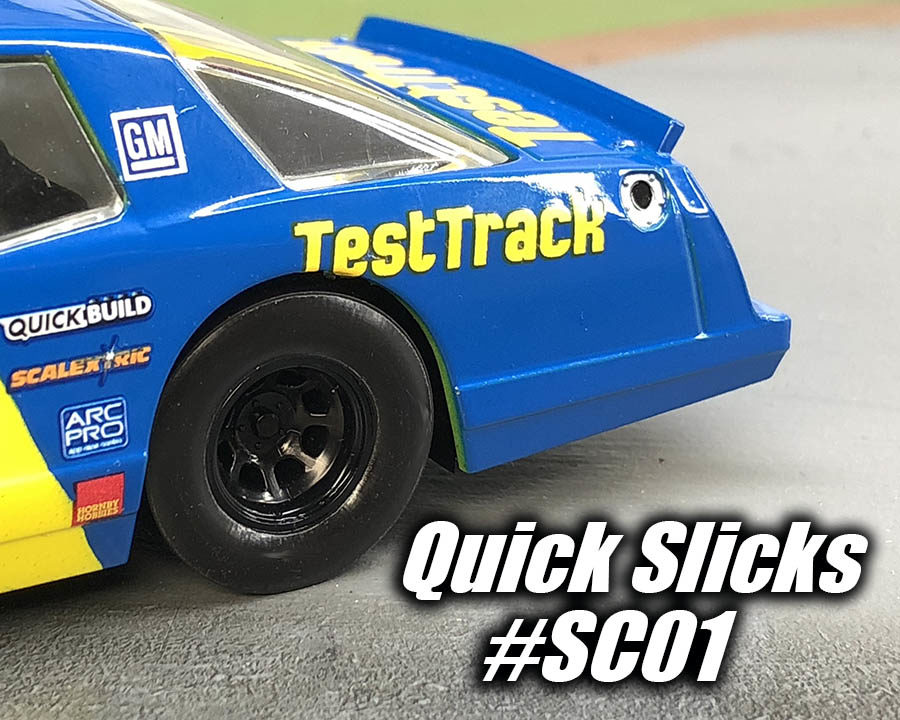 If you prefer silicone, then you should try the new Quick Slicks #SC01. This tire was made specifically for this model and the fitment on the wheel is as good as it gets.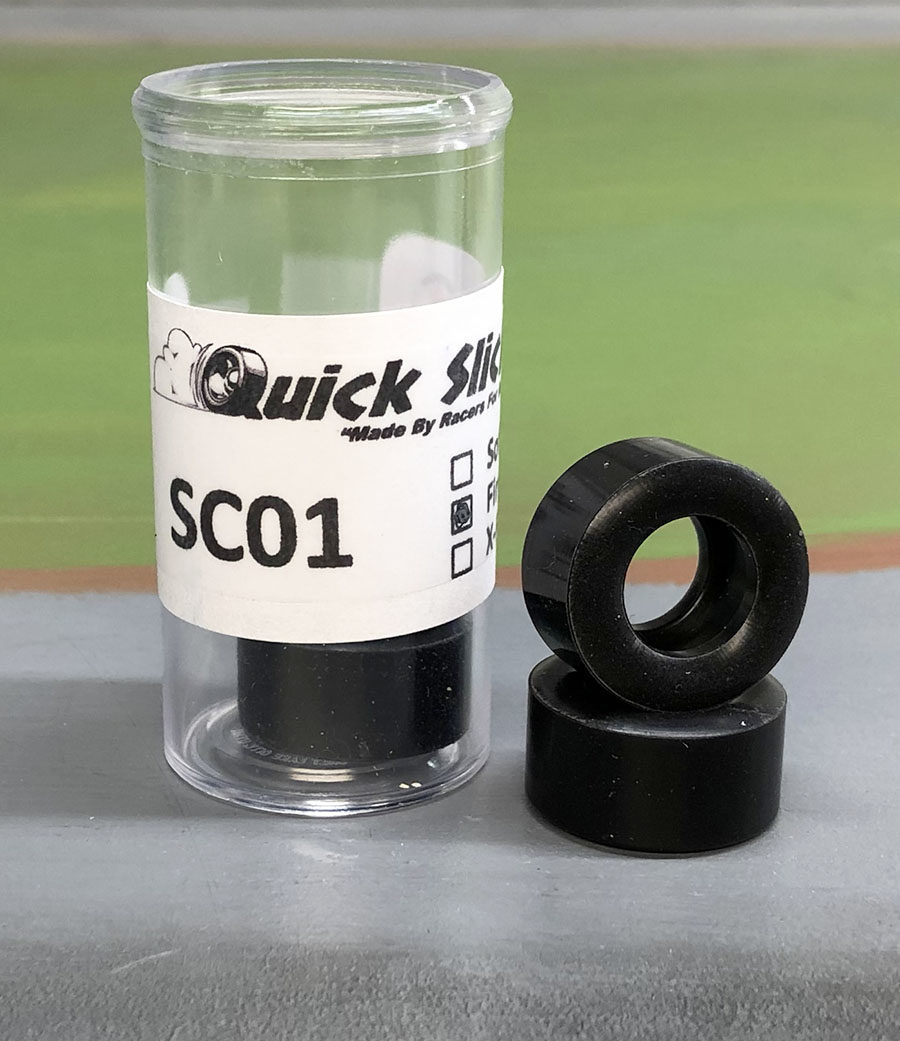 As shown in the video, I'll be using Paul Gage on this first model. I also went with the wider size.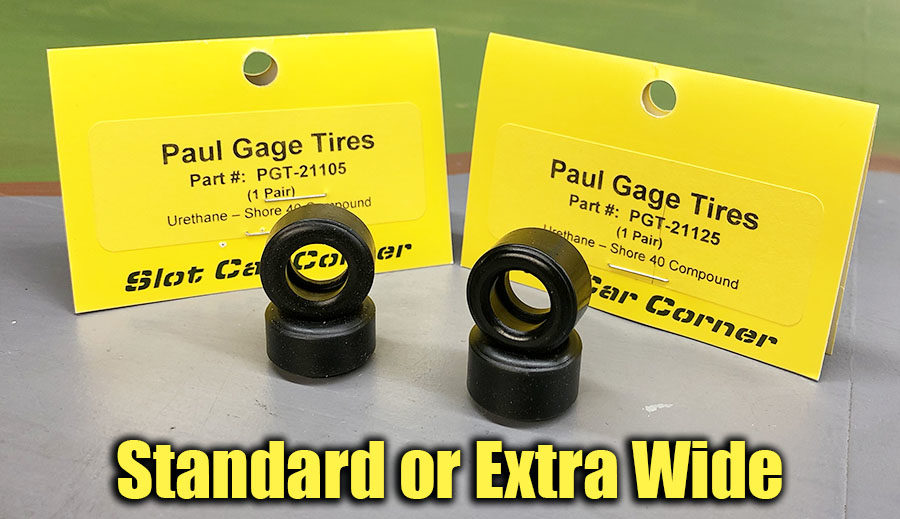 Tire Sanding Time!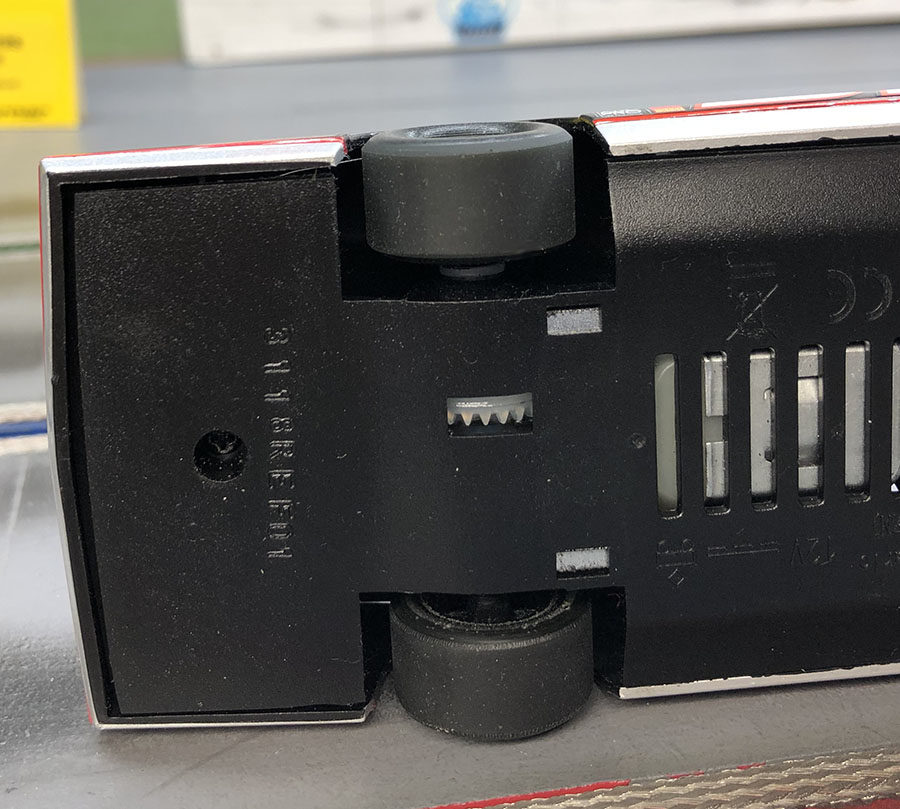 This is the finished tires. Smooth and contoured.
CHASSIS MODIFICATIONS
The main objective is to sand the outside of the chassis to allow a smoother "float".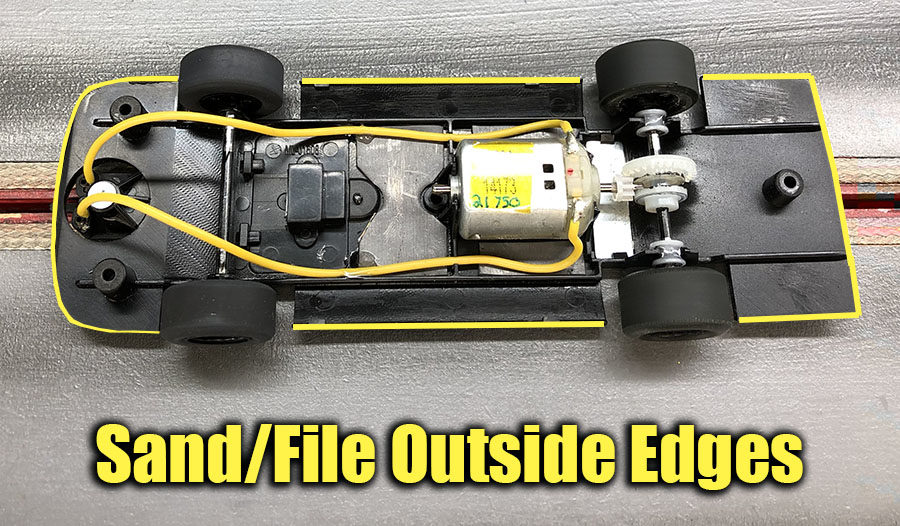 Full Video Below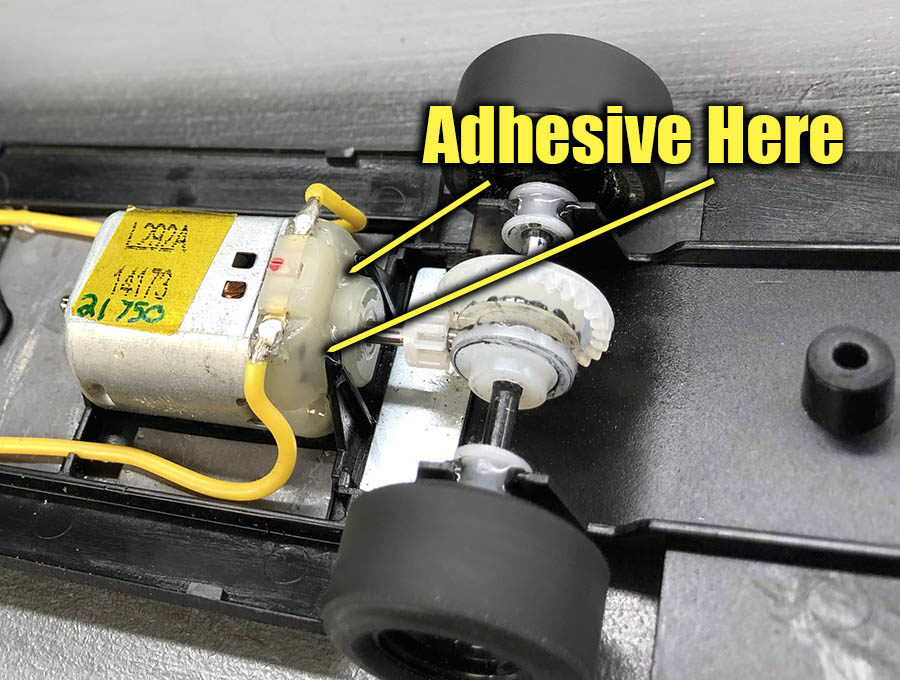 The motor is not that tight a fit in the chassis. Use HOT GLUE or silicone for a strong but temporary fix, avoid Super Glue type adhesive as you never know when you might need to swap it out.
A guide change is almost always a good idea, especially for you wood track owners. I like the Sloting Plus as they actually a better guide than other brands and about half the price. And with the CG Slotcars adapter, it's as easy as it gets.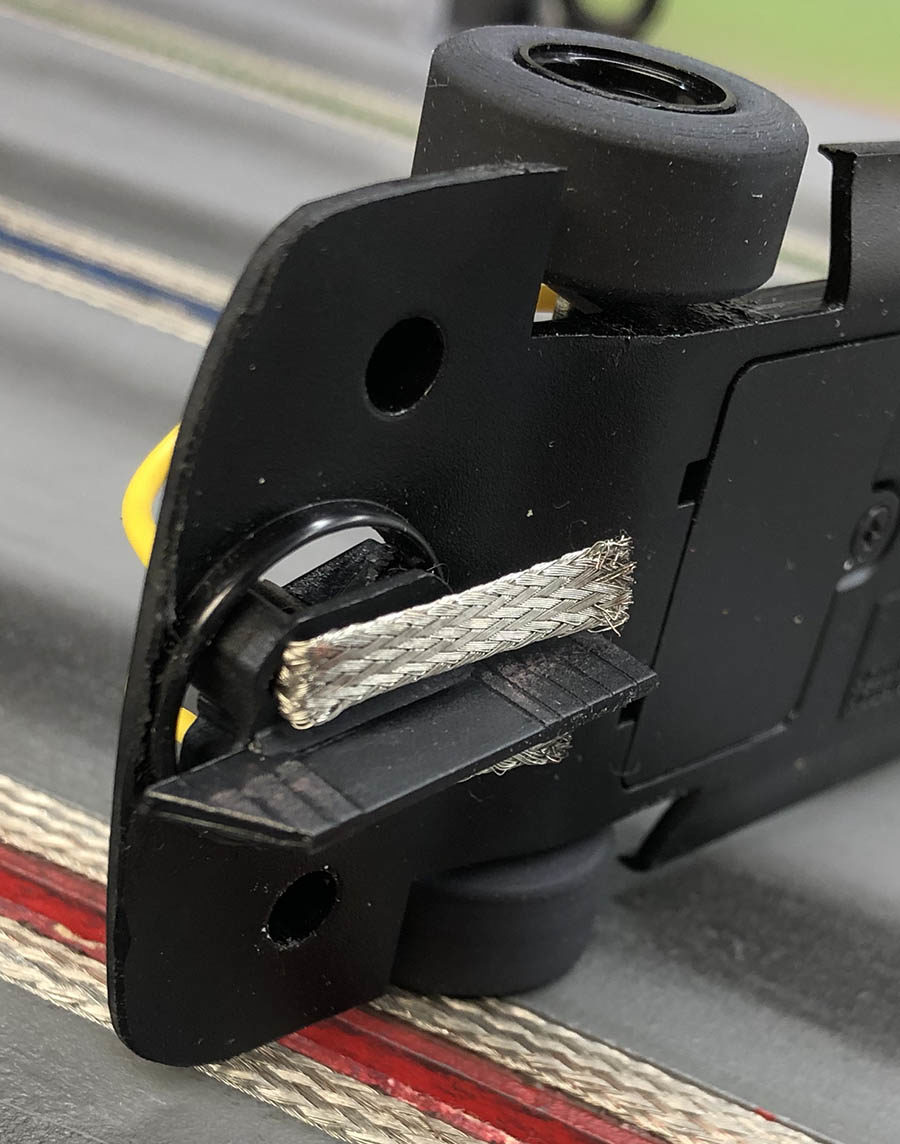 SHOWDOWN TIME!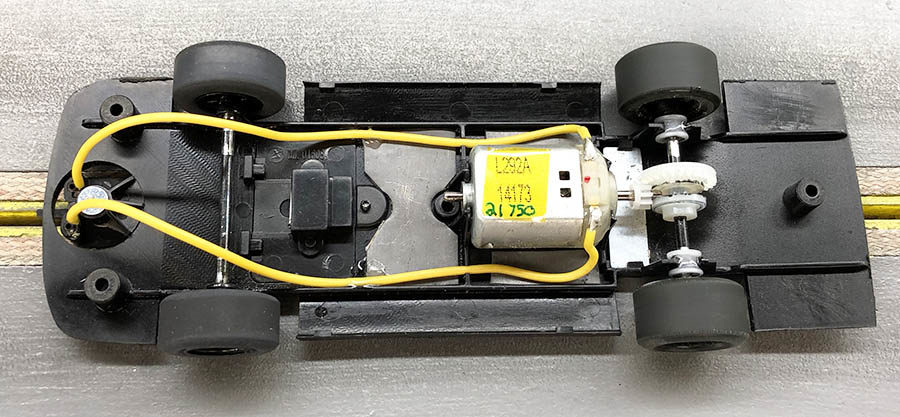 Finished chassis and ready for a workout! 
And there it is. A much improved Monte 🙂
Hope this has helped you and look forward in hearing your reports.
-Harry
Support those that support YOU!