This latest 1/32 release from Carrera is about as unique as it comes in our hobby. I enjoy a slot car that strays from the normal once in awhile and this wrecker certainly accomplished that.
As you might have guessed, this is purely a work of fiction from the clever minds at Carrera. I think it has all the light hearted charm it is supposed to have.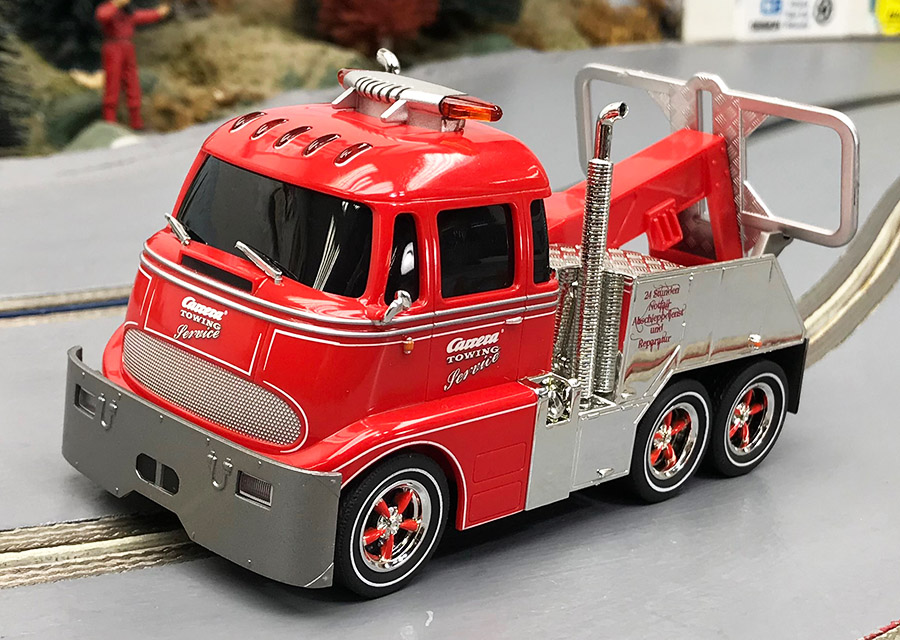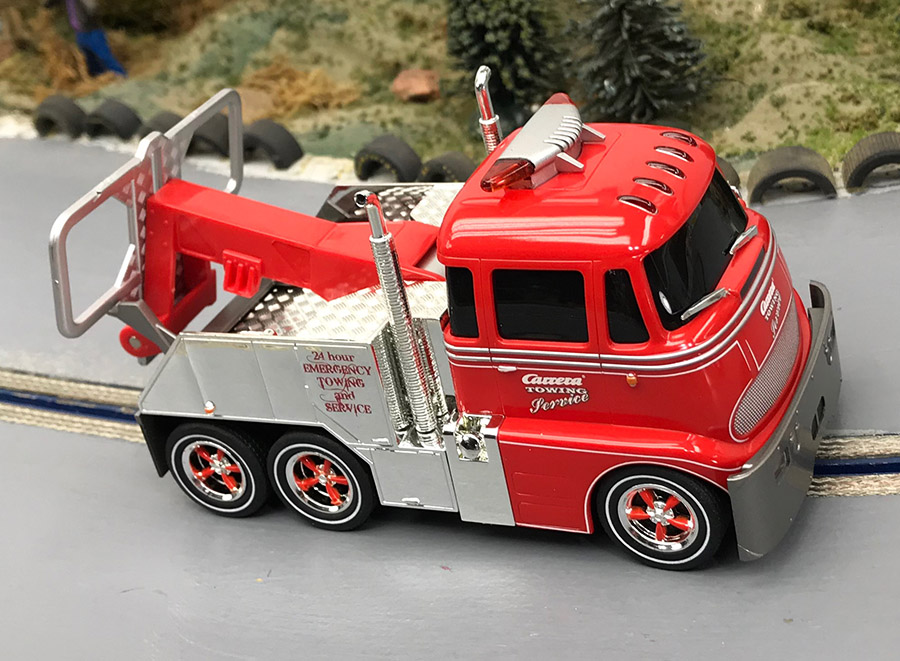 Plenty of chrome.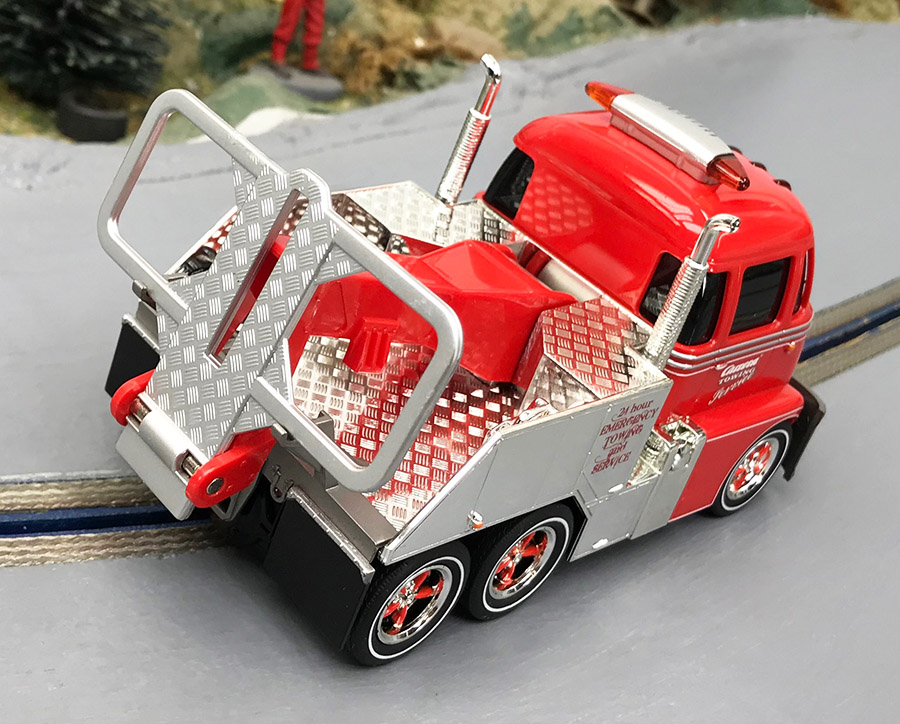 Of course it will actually tow some unlucky cars out of harm's way. The rear boom is easy enough to drop down.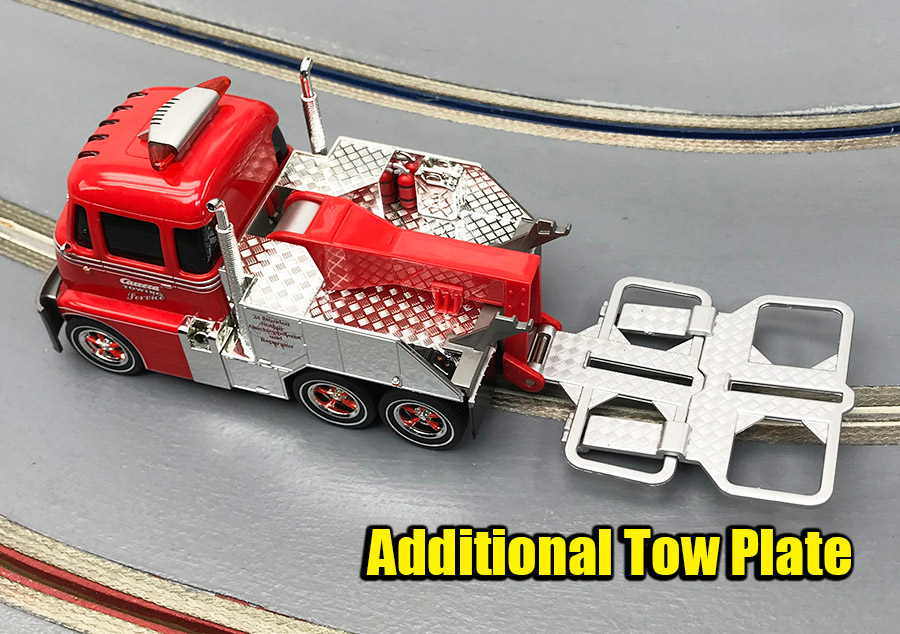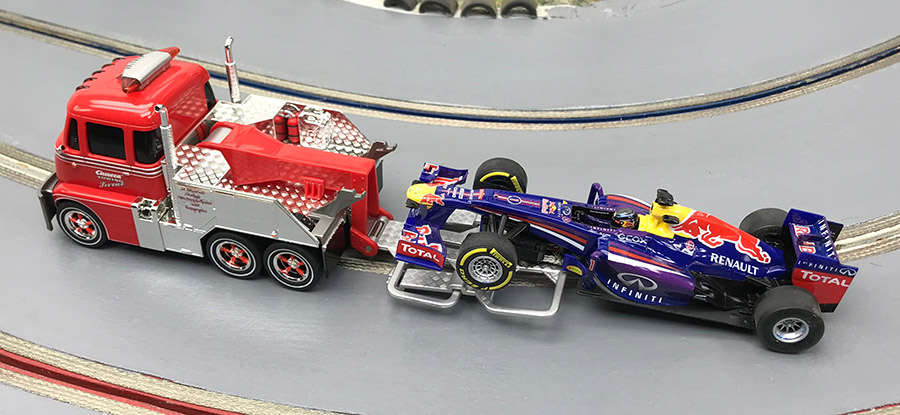 Inside the case is an additional tow plate. This is for cars with guide blades too far back such as the infamous F1 models Carrera produces.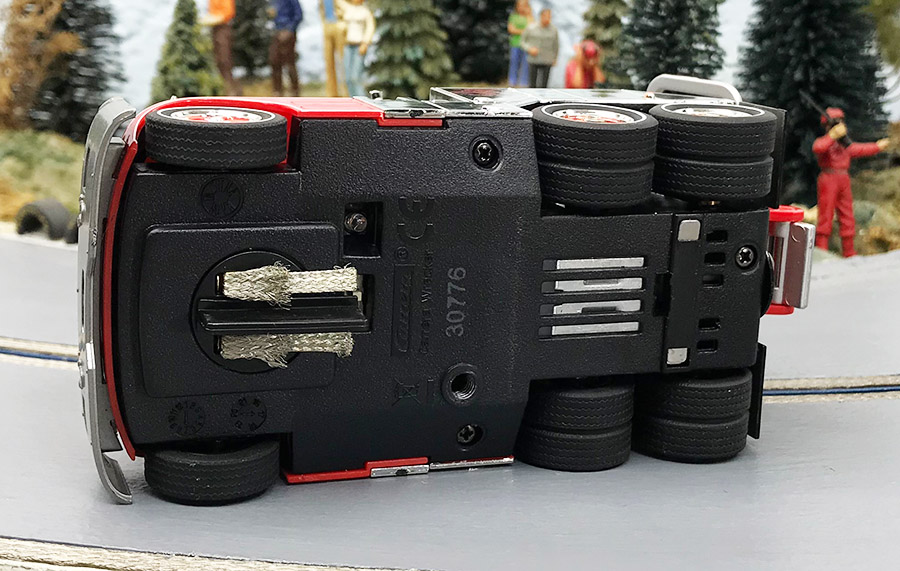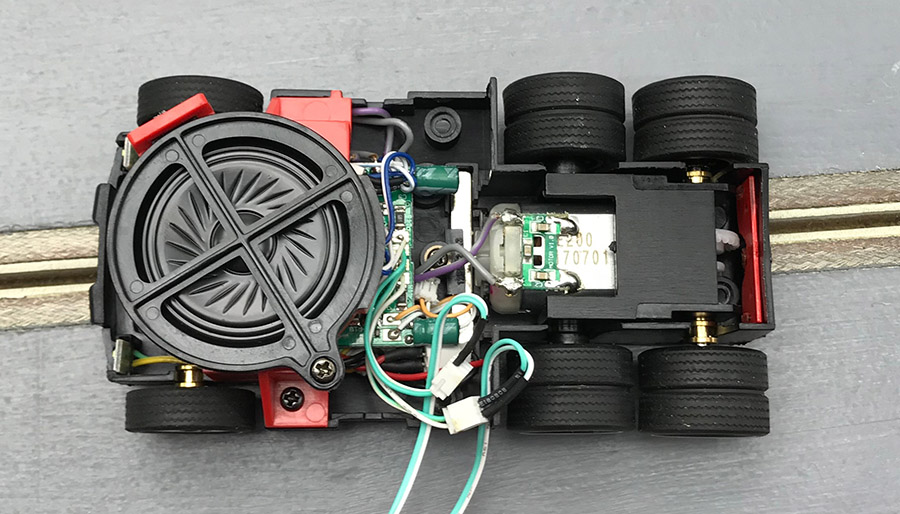 Only one set of drive wheels in the rear with standard Carrera motor and gearing. The one thing that stands out is the speaker for the horn operation. This is in DIGITAL application so I do not have that function.
Here is the official CARRERA USA video showing that function.
Here is my quick video on light function.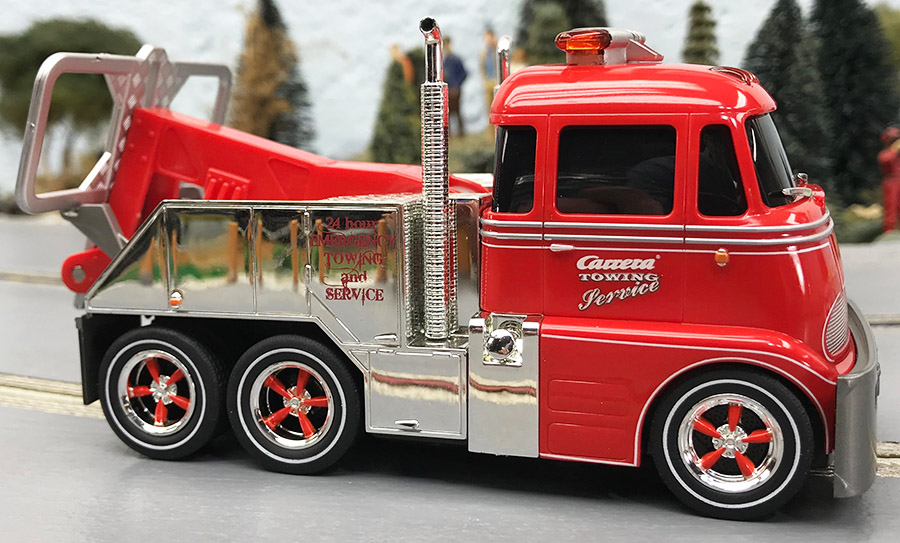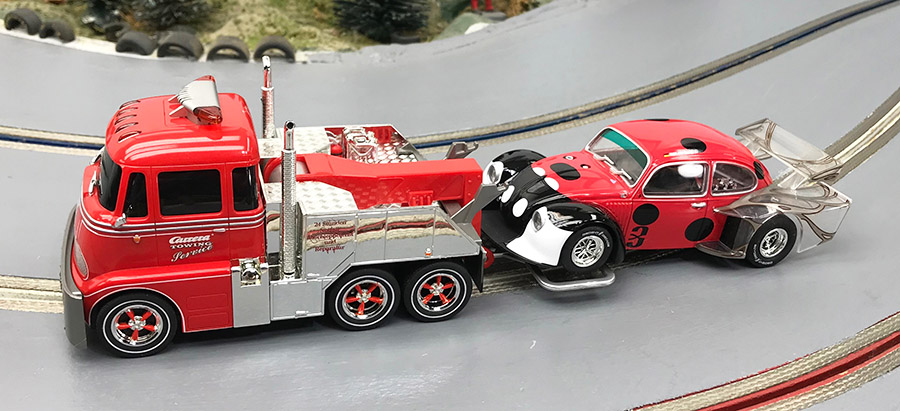 Although not all slot car enthusiasts will appreciate the effort, I think most of you will. Especially those with younger racers as I have already witnessed. Our hobby needs releases such as this just as much as dedicated performance racers and you owe it to yourself to have one on hand. Never know, you might need it come race day 🙂
-Harry
Review Proudly Sponsored by