It isn't just the paint on this one. Gulf colors sure have that appeal but so does this car overall. Modern Le Mans is not my favorite series to say the least, but in our slot car world it mimics the 1:1 at being at the top of the performance field.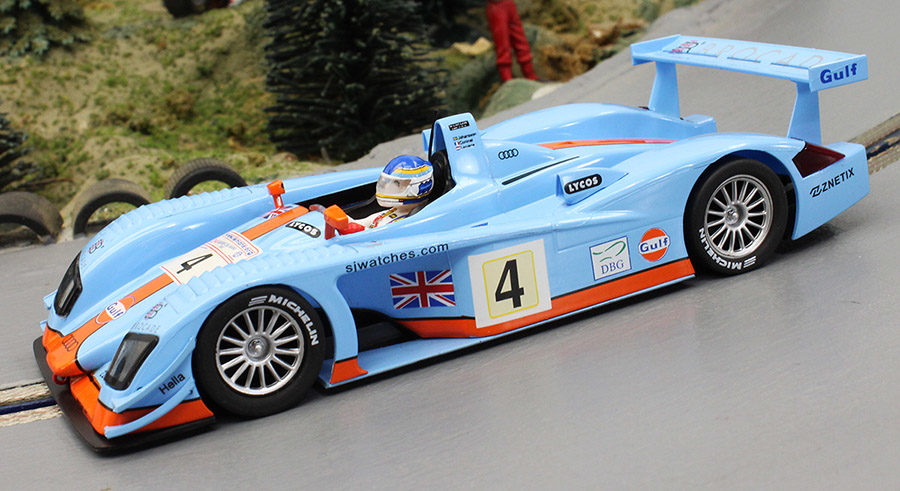 Let's get right to the action shall we? Road Test Video Below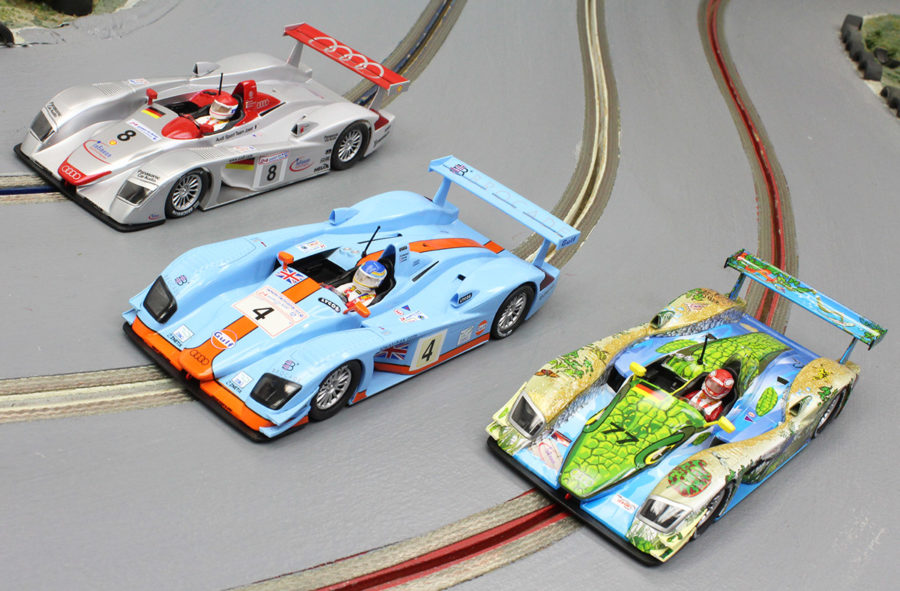 I am not really much of an LMP fan but these cars just appeal to me on looks. This model represents a car that did not even finish the 1:1 race but who cares when it's GULF and looks this good?
Le Mans 2001. A long time I suppose but for me it is like yesterday. I think it was a solid gold idea to produce this model by Slot.it. Between 2000 and 2005 this car was the BOSS at Le Mans. Back then we had other brands making it, but in no way did they match the performance this release does.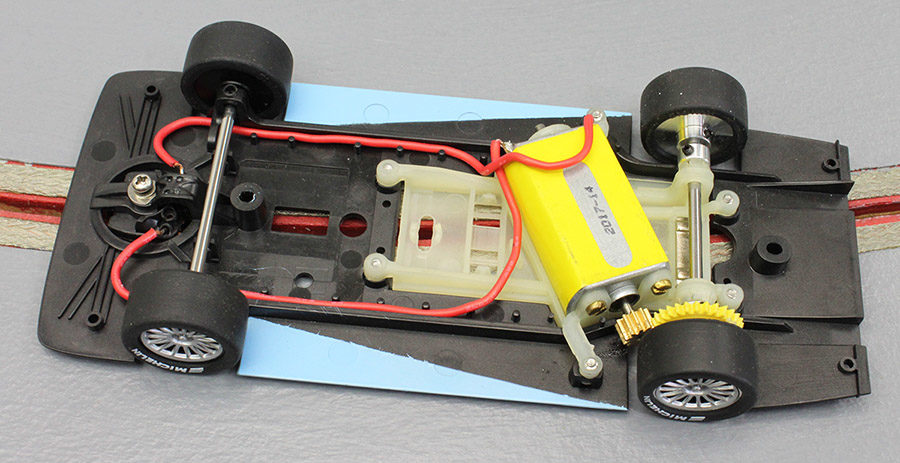 If you can't get a car like this to run fast then it's time to change hobbies. All the quality gear is here waiting for the right racer. I just swap tires, adjust the pod a little and let it eat up the track 🙂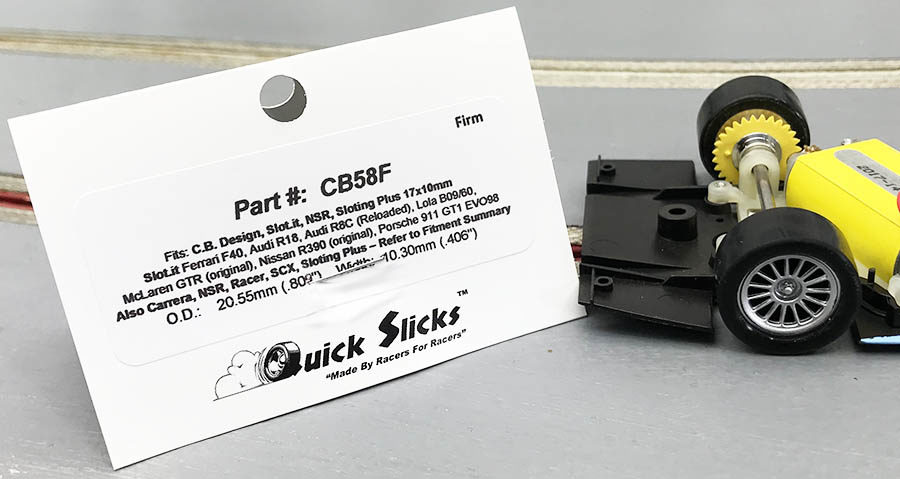 For this particular series we run silicone. And on my track I like the FIRM compound from Quick Slicks.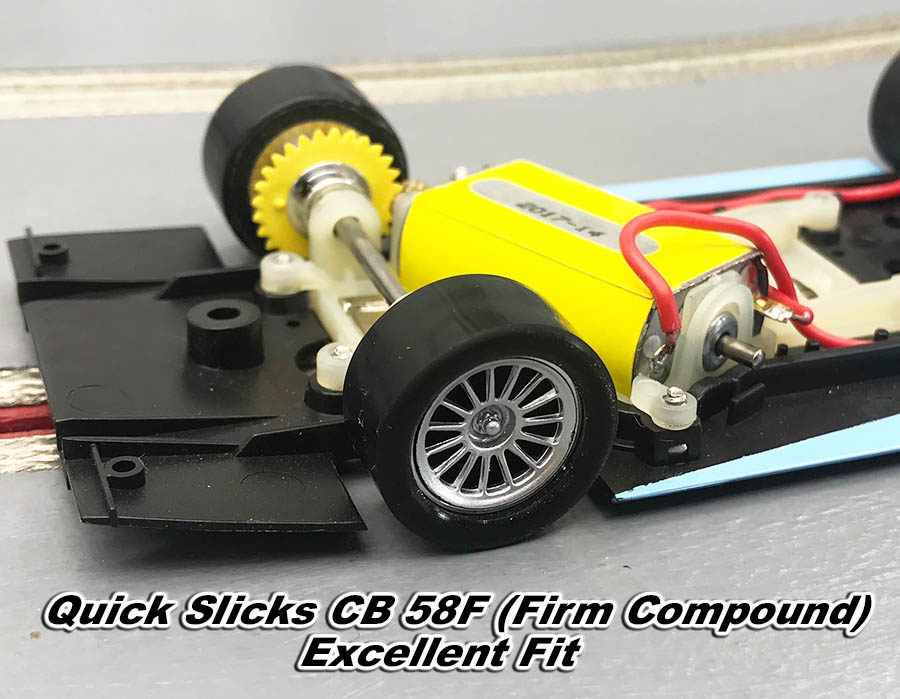 The fit is excellent. Anyone that has tested tires knows that it can be a very finicky process. Some compounds just work while others do not. The soft and extra-firm just don't work to my liking. In testing the FIRM hooks up the best on my track surface.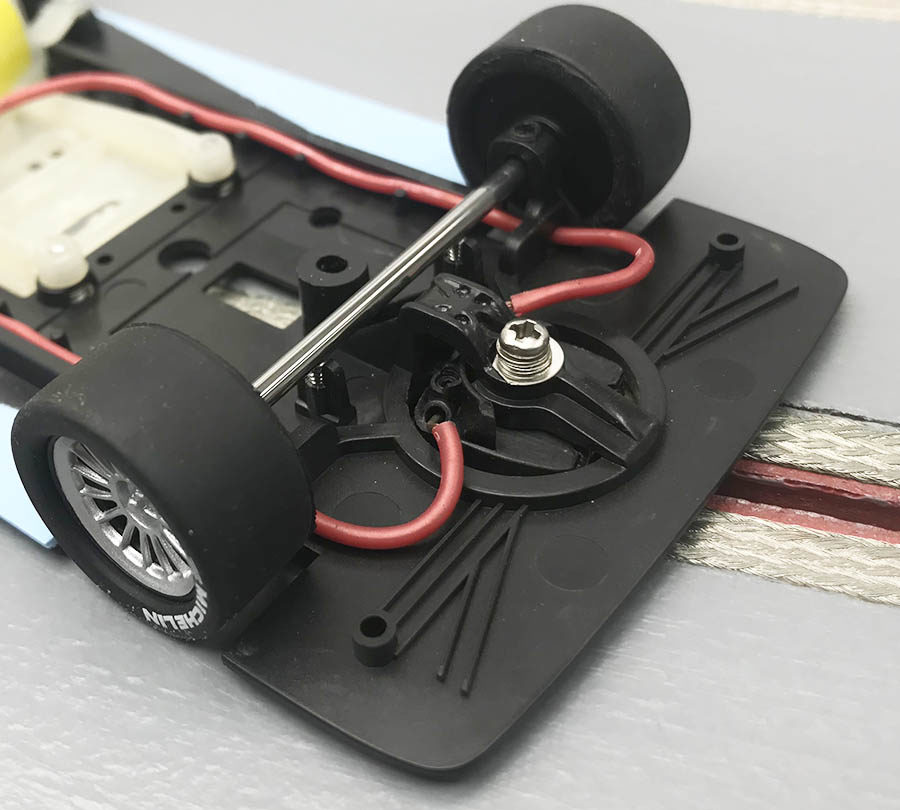 One tuning ability I have always liked is the adjustable front axle height. It allows me to fine tune the front to exactly the right tri-pod effect I like.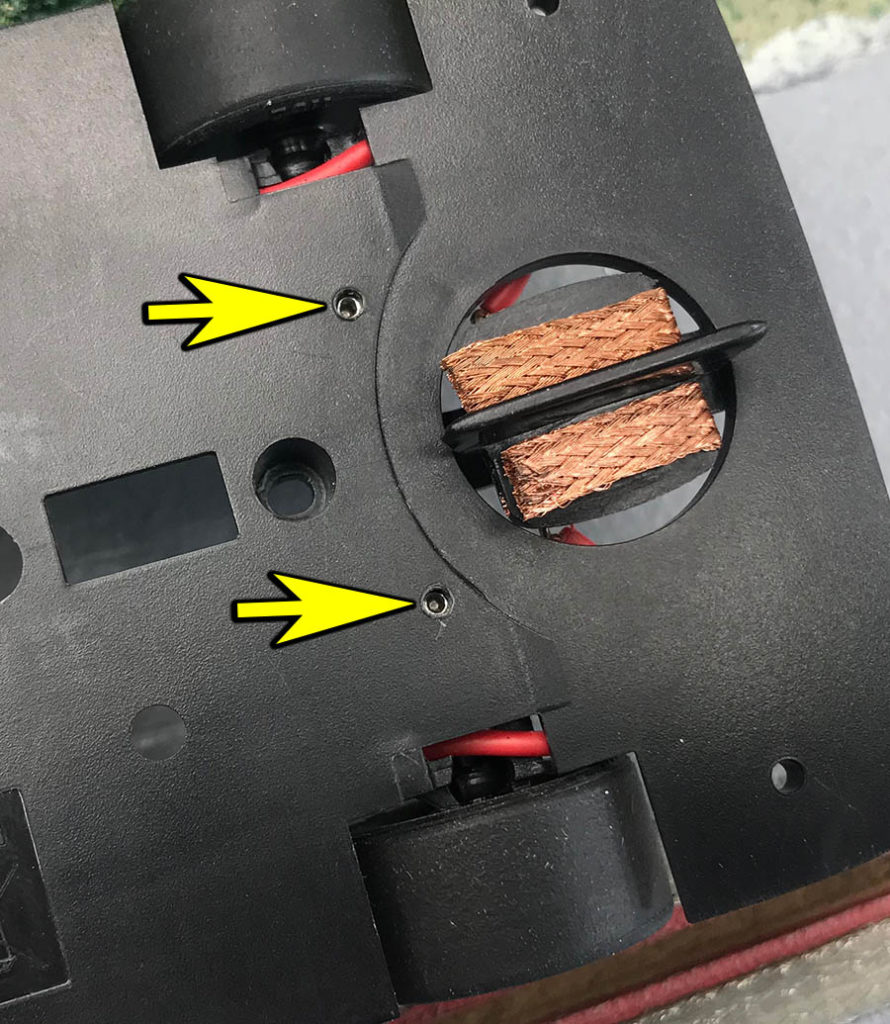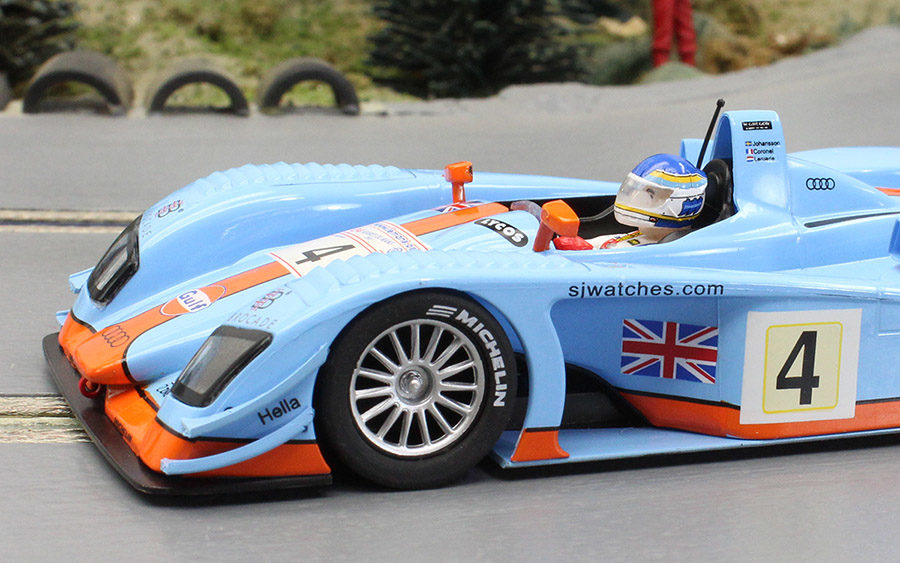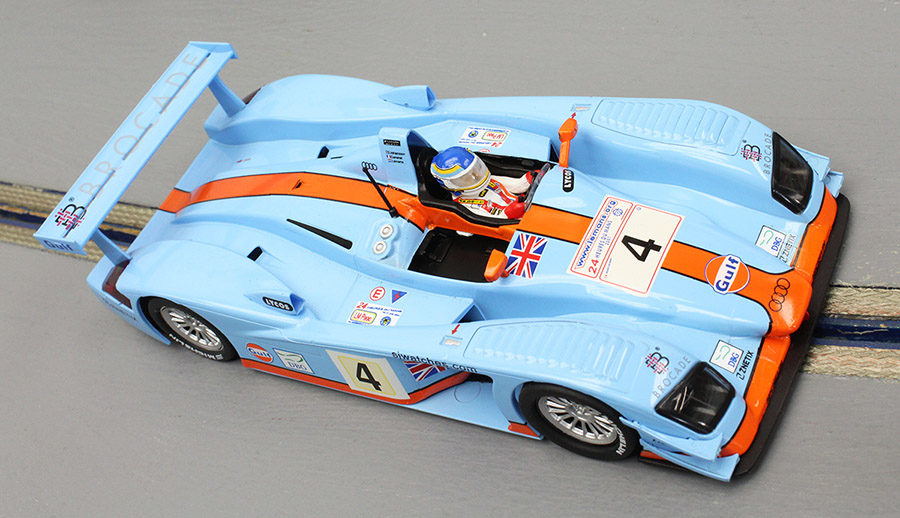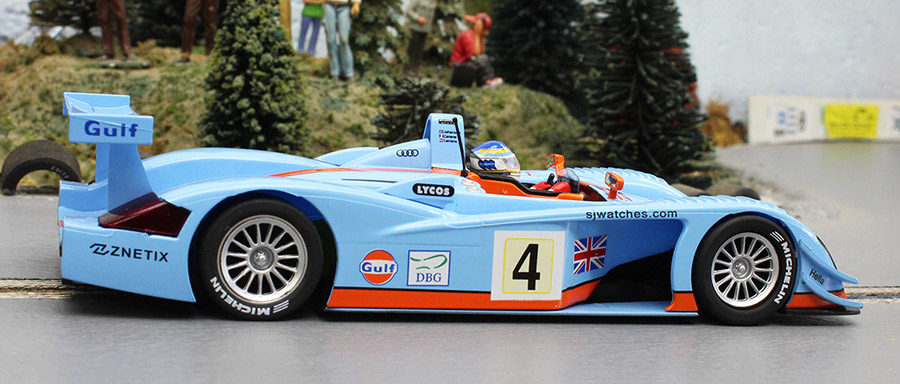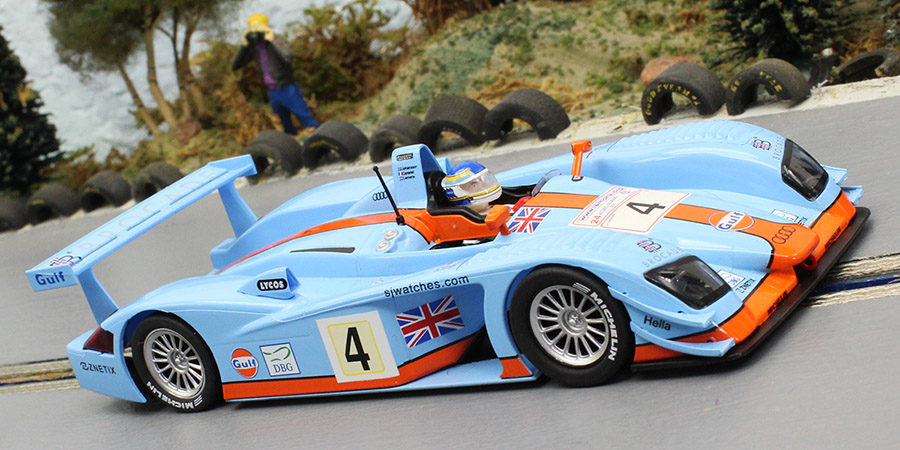 Slot.it has always been the value leader in the performance slot car category for me. All the quality running gear on the inside and excellent scale detail on the outside.
Dollar for dollar no other brand delivers what Slot.it does for me. 
-Harry
Proudly sponsored by Scalextric/Hornby USA