In my eyes, the Slot.it Group C series is an icon of our 1/32 hobby.  It has impacted more home and club tracks than I can count over the years, including my own.
TECH SPECS

The Nissan has not really been a popular choice for my own stable, but it certainly has been talked about by many other racers I know. And why not? Just about any Slot.it can be tuned to be a winner on race day.
If you have any prior NISSAN models then nothing here will surprise you. Minus the wheel skirts and larger wing stabilizer panels.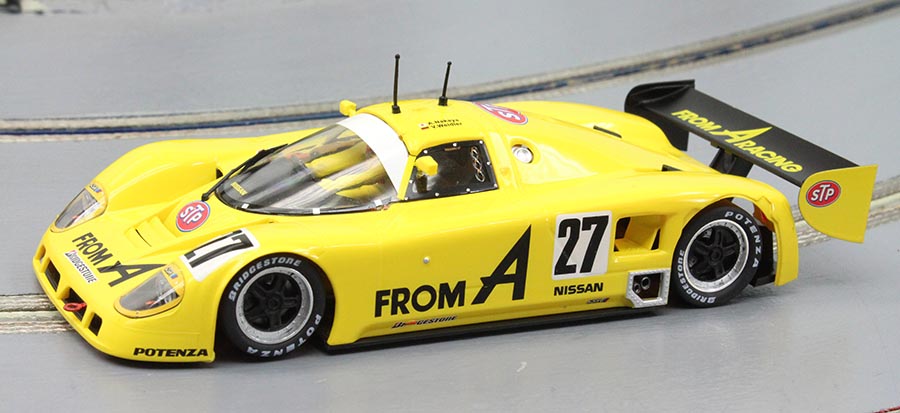 So it isn't perfect, but only you can answer the question: Is it good enough? For me? Oh yes, no doubt about it. 
What is here looks clean and usual high Slot.it quality.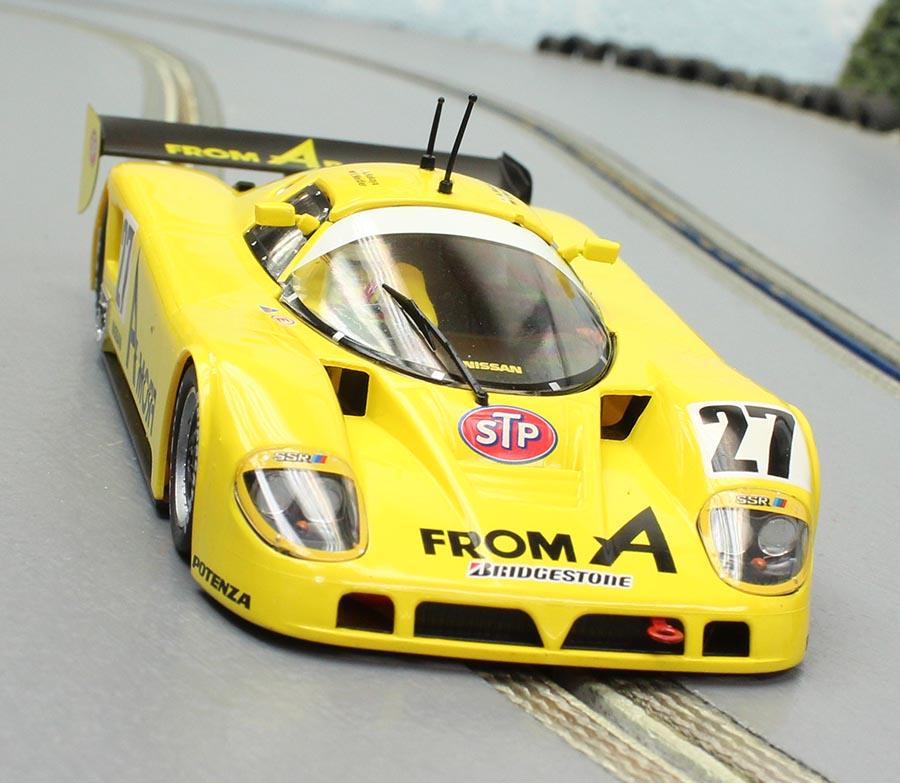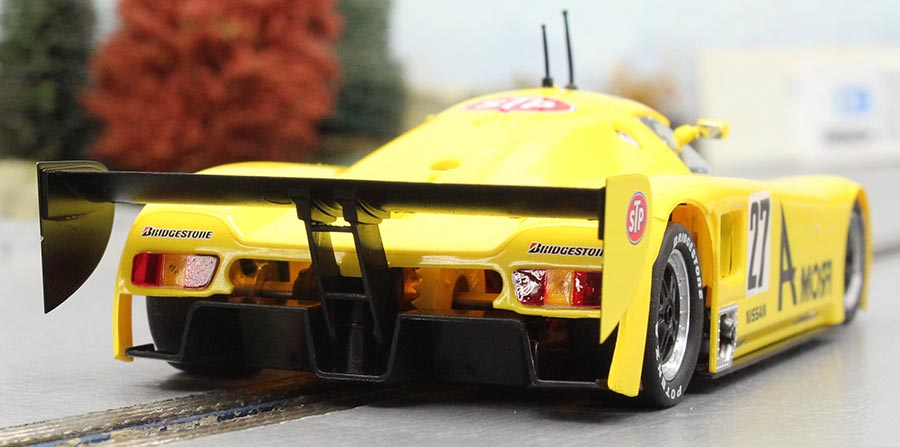 On the inside is all standard these days from Slot.it. This has the newer motor, but close enough to match the old style on the track. Makes little different on my track as we swap them all out to the Piranha.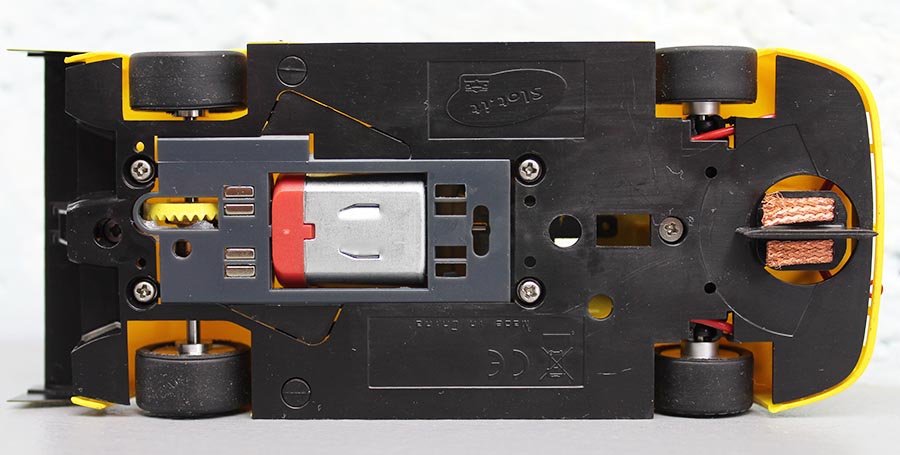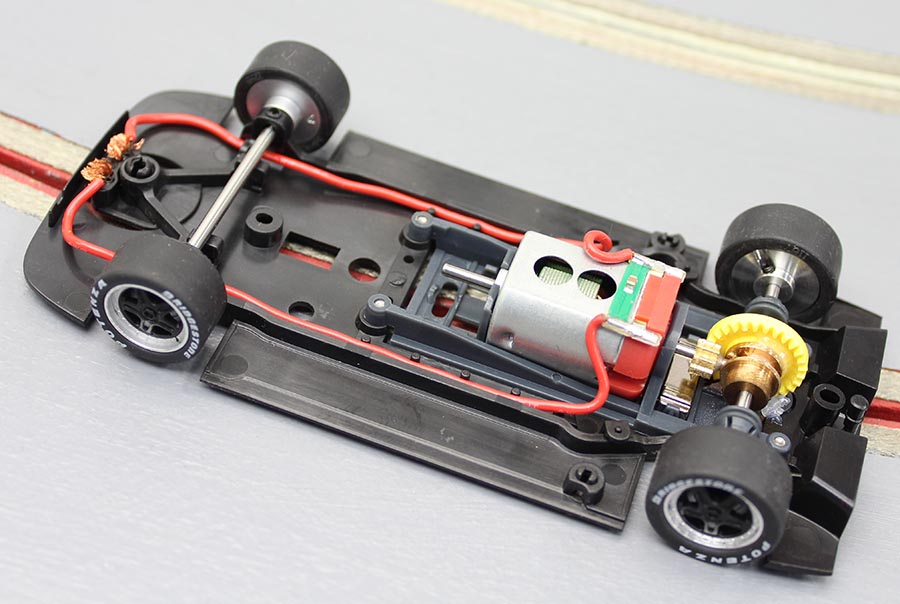 Aside from common adjustments and lubrication, the only change I made today was to Quick Slicks silicones. Normally I am a Paul Gage urethane man, but the recent FIRM compound from Quick Slicks really work well with the Slot.it wheels.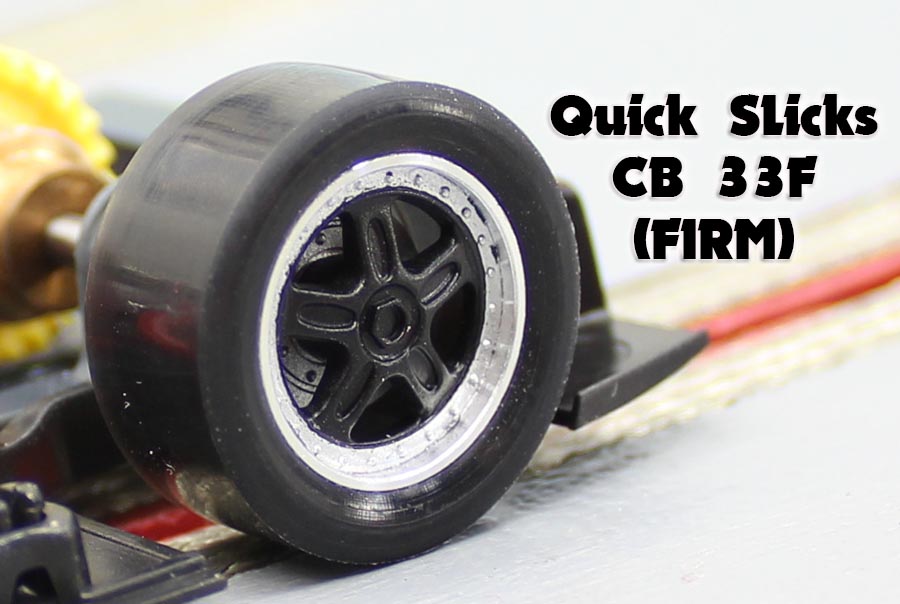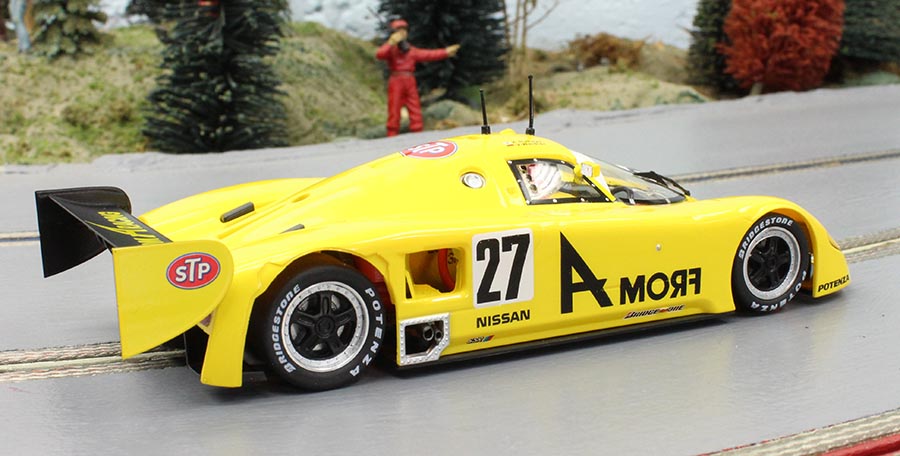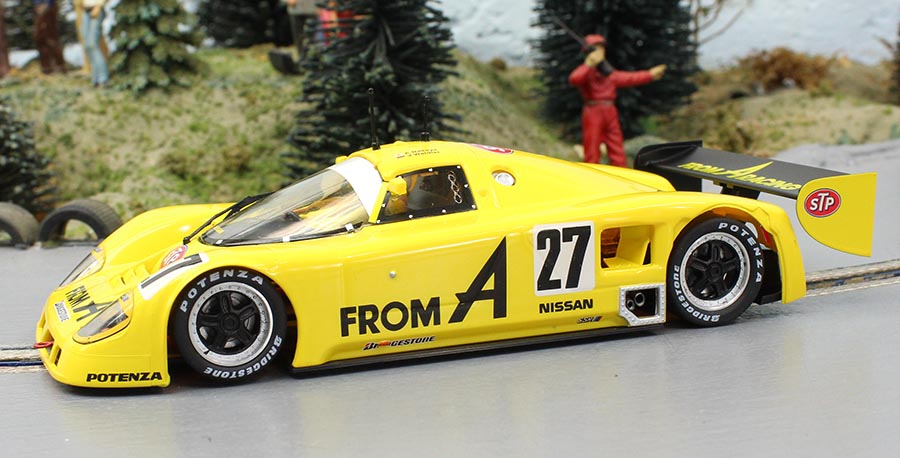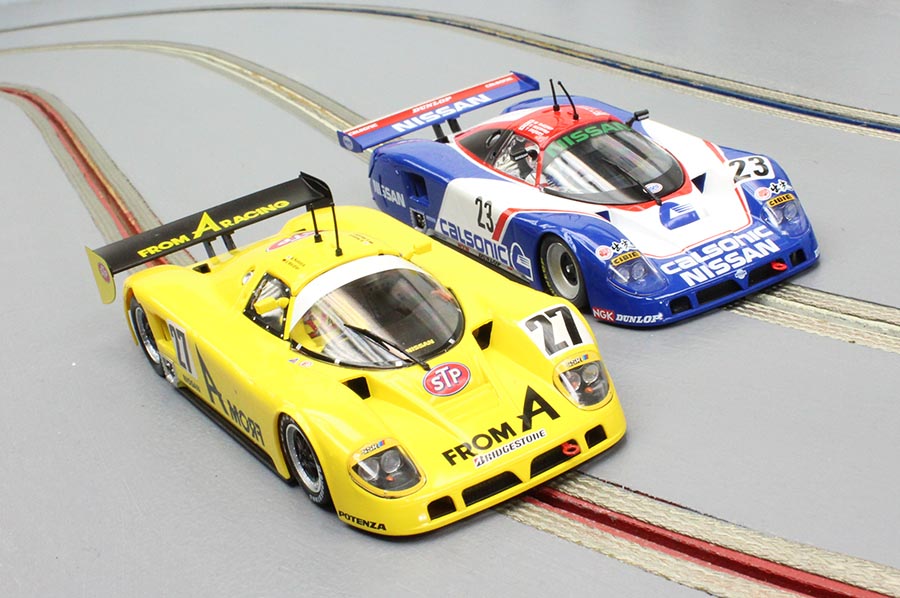 Overall another nice choice in the series from Slot.it. The MSRP is around $65 but you can always find them for less. At that entry fee, Slot.it has always been the value leader in competition level cars. That value is why there are so many of them at my home track.
-Harry
This review proudly brought to you by SCALEXTRIC / Hornby America