Another new mold from Carrera has arrived at my door. This BMW M1 is yet another car that we have seen versions of in the past from other makers, but the choice to add it to the Carrera line up makes sense.
If you read the review on the recent Capri, then you can see where Carrera was heading.  Finally a brand new set was announced that seals the deal.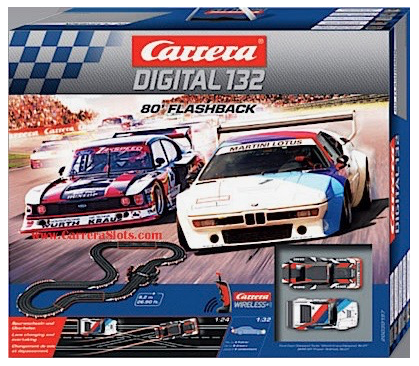 Although the history of this car started as a series all it's own, these cars found their way into other series over time.  Care to have a quick read about it here? 
Did you ever choose a slot car based on another you already own? That is what happened here. I really wasn't all that excited about this release due to the fact I already have other versions of it. Then factor in my personal taste in cars and it just doesn't have this BMW at the top of the list. UNTIL the Capri arrived. Once I had a chance to tune and race it, I just had to add this car next to it.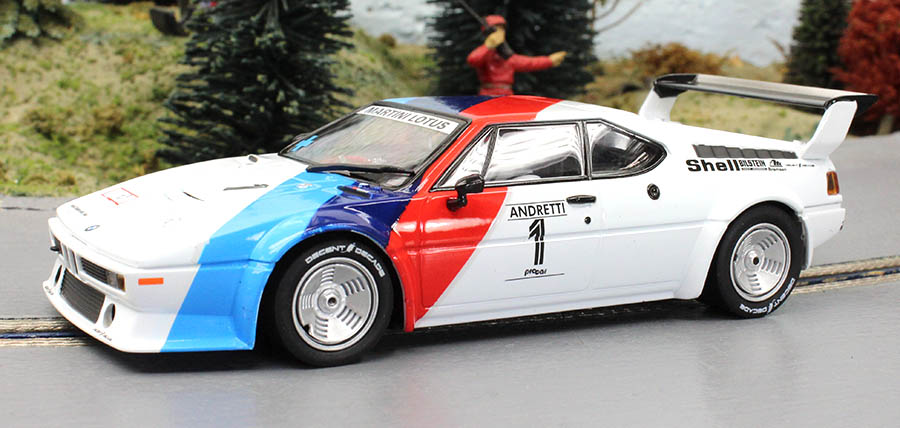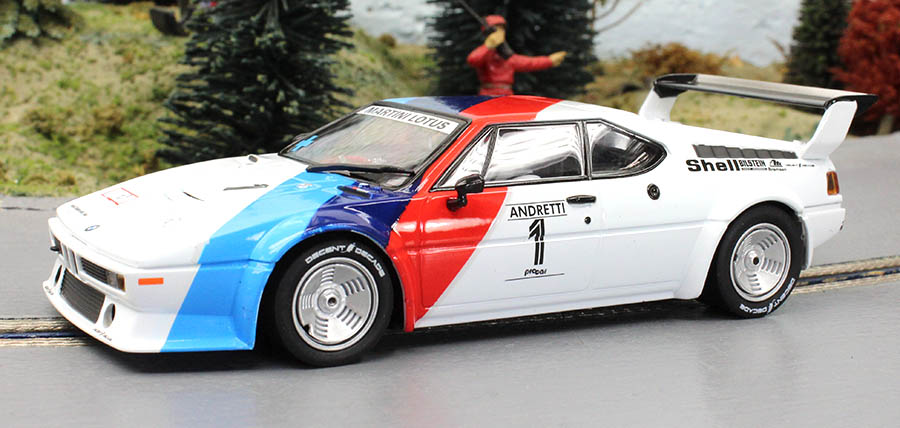 The model is adorned with accurate markings for the most part, minus the Malboro logo of course. This doesn't bother me really and it didn't bother my son or my wife. They have no idea what this car is, let alone how accurate it is. 
What is here is nicely done as usual.  Did notice a few fades on the dark blue near the fender, but nothing really offensive.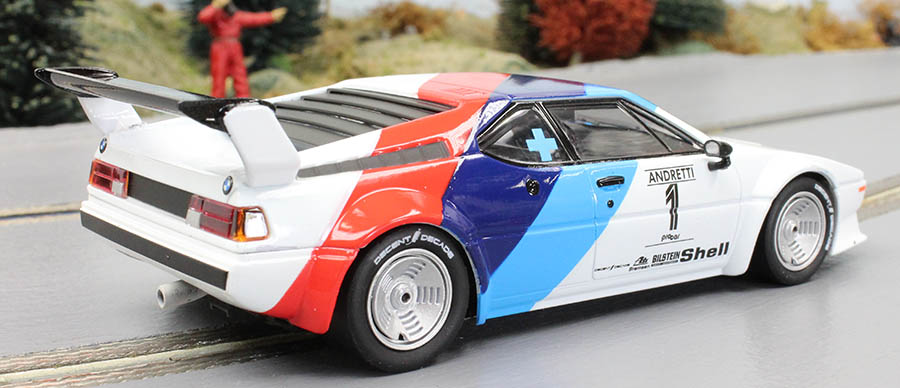 | | | | | | |
| --- | --- | --- | --- | --- | --- |
| Length | Width | Height | Weight | Gearing | Motor |
| 141.50 MM | 62MM | 35 MM (Roof) | 96g | 9/27 | 18,500K  |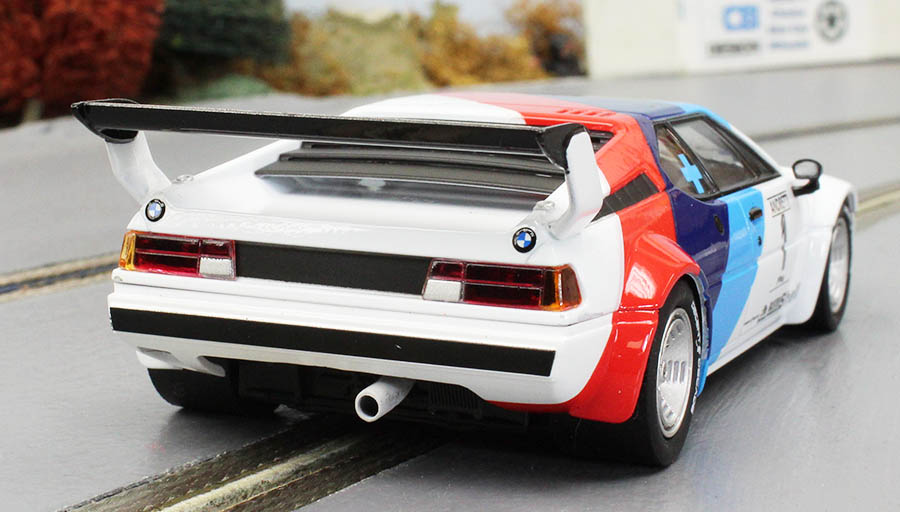 Wheels and tires are nicely done and seem round and true for the most part. We see the "Decent Decade" markings on the tires instead of Goodyear but I have come to accept it. Happily I might add. If the licensing fees from Goodyear are that ridiculous and would cause these models to jump in price, I'll take these markings for decades to come.
I cannot see a difference at speed and that is where it matters most for me.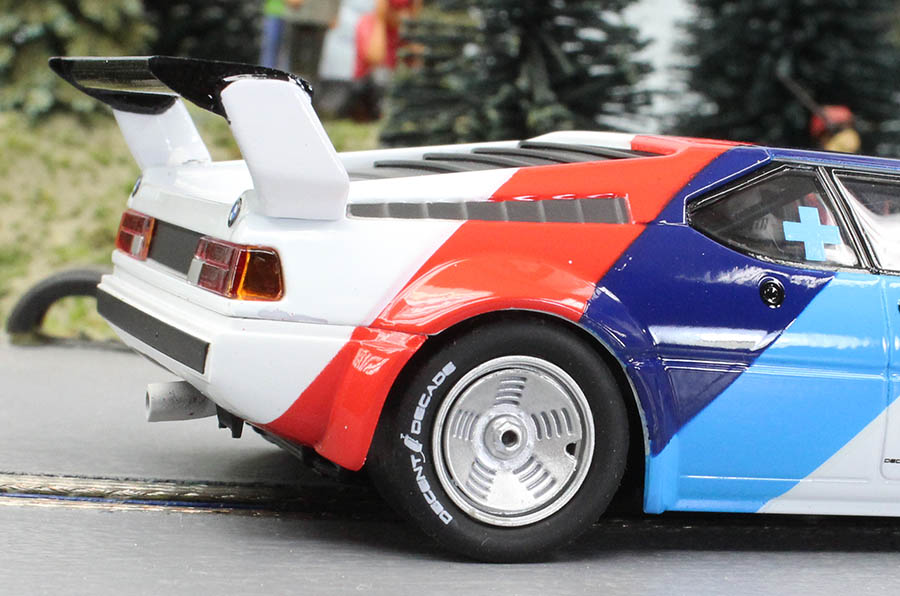 Due to the new wheel size, I have no aftermarket tires that will fit without a good amount of wheel sanding to reduce the inner rib diameter. I am certain fresh tires will be molded soon by Paul Gage as usual, until then these tires aren't that bad. In fact they have more grip than I expected.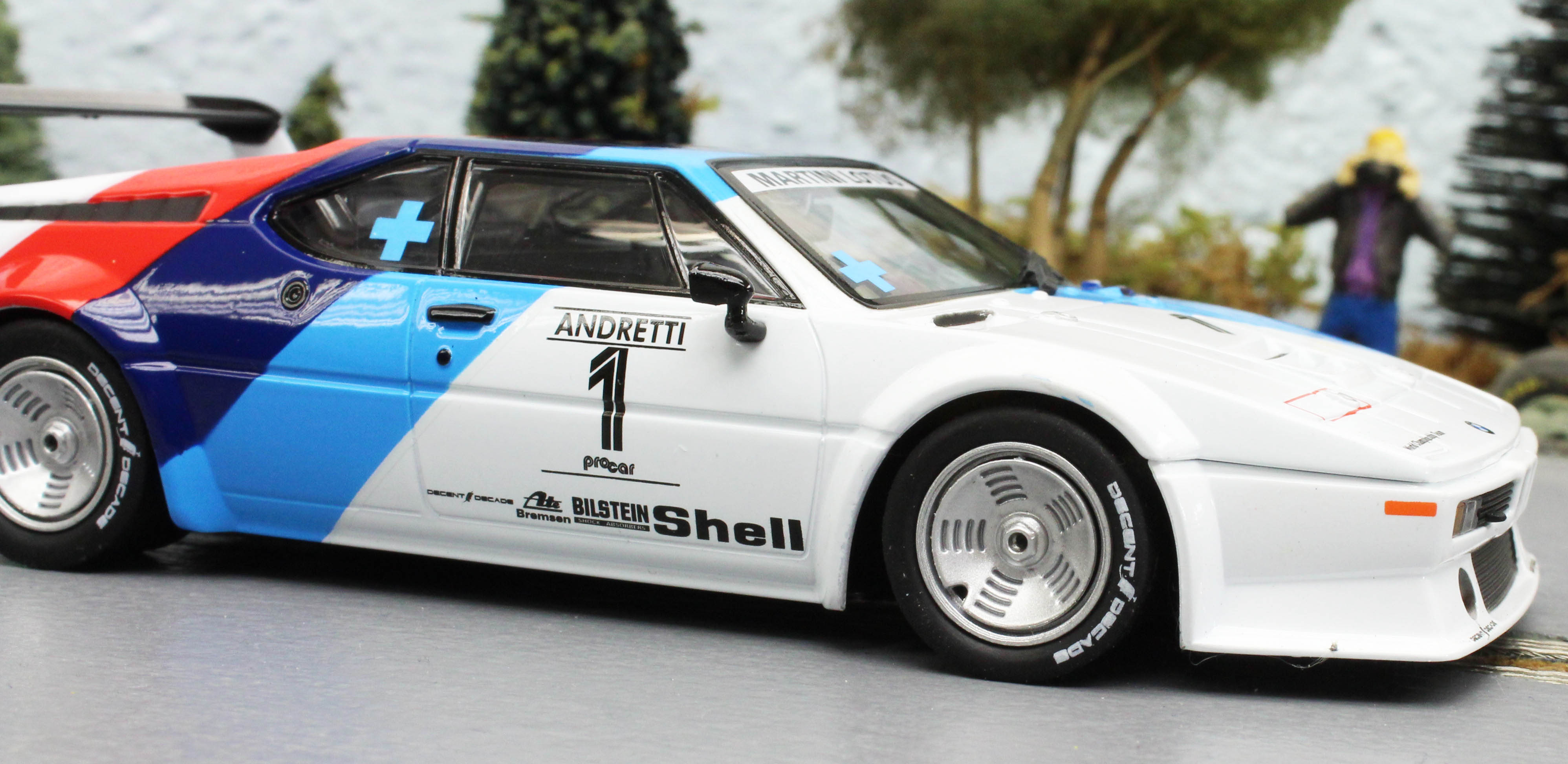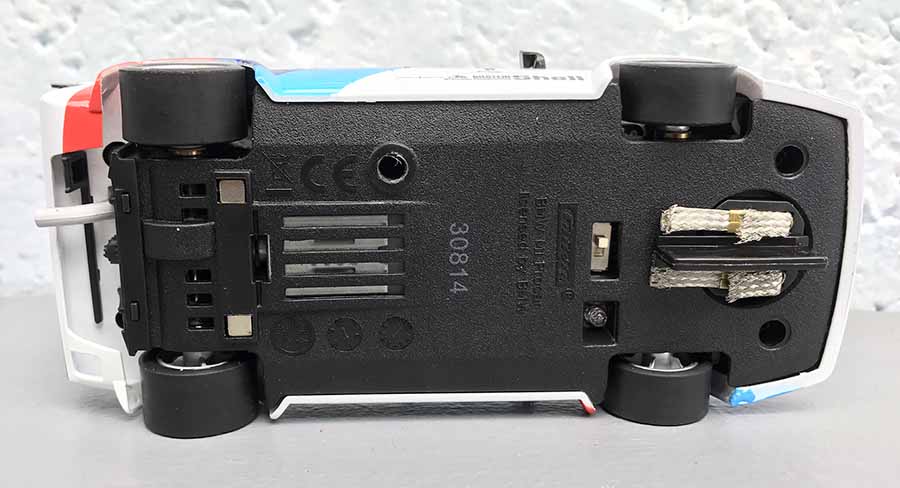 Underneath there are no surprises. Standard inline configuration with dual magnet system.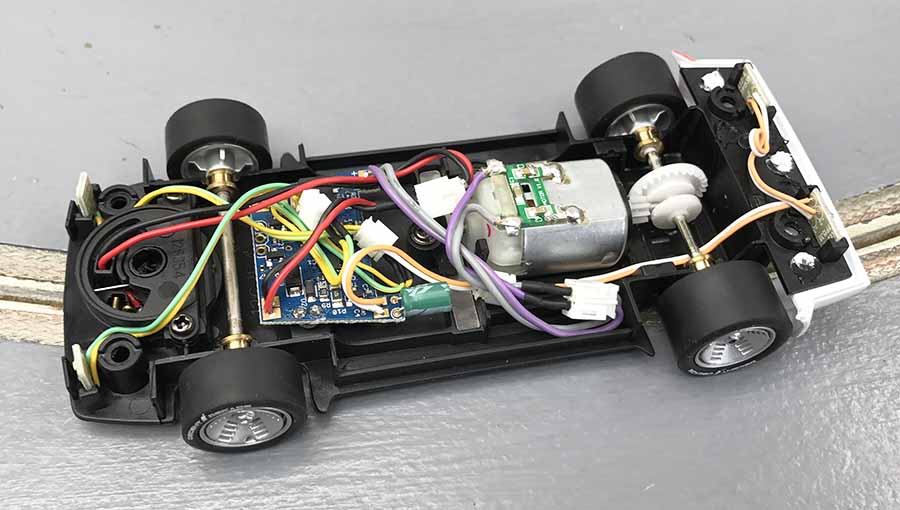 I will be leaving all the digital in place. With a digital track visit coming up, I look forward to the action.

It's what it brings with it that makes this car appealing to me.  I like having running mates for my stable and that is exactly what this car will be. As I tune it, I'll bet this will be a tough one to beat on race day.
And if you are a fan of this car on it's own? Enough said.
The low price of admission is worth adding it.
-Harry
Sponsored by Carrera of America