#27555 1/32nd scale Carrera Evolution Chevrolet Bel Air '57, No.90
Junie Donlavey fielded many cars, this one is driven by Emanuel the "Golden Greek" Zervakis. Carrera brings us their version and we always welcome another classic bowtie.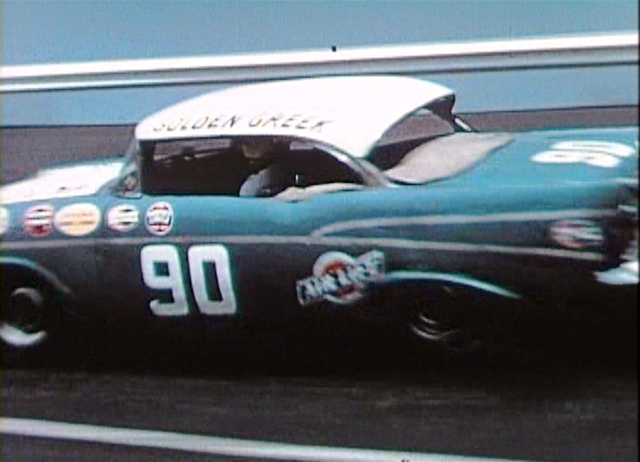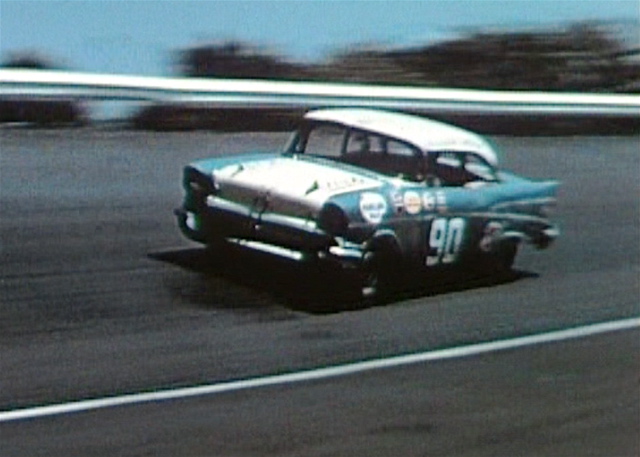 Carrera did a fair job on this one and I appreciate the historical scheme. I wish they would have put his name on the roof as it was very large and a big part of the scale appeal. Regardless of the omission, I still like it a great deal.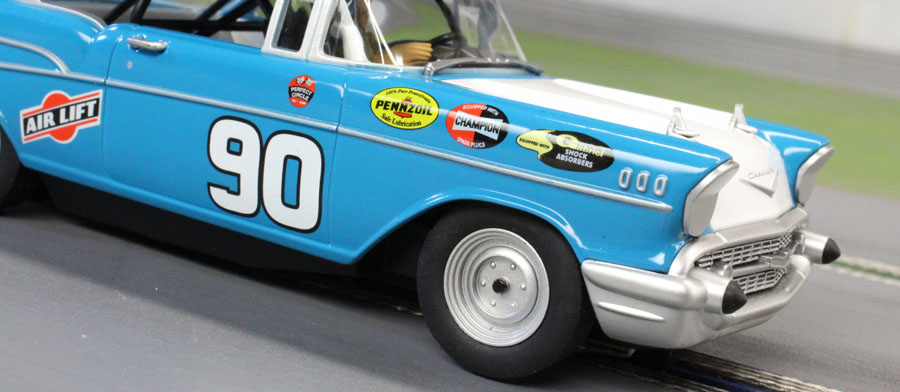 Because it doesn't matter really. I am one of those few who appreciate accuracy, but I still had to have the car in my collection. Judging by the huge response, most others feel the same. Just a nice looking slot car.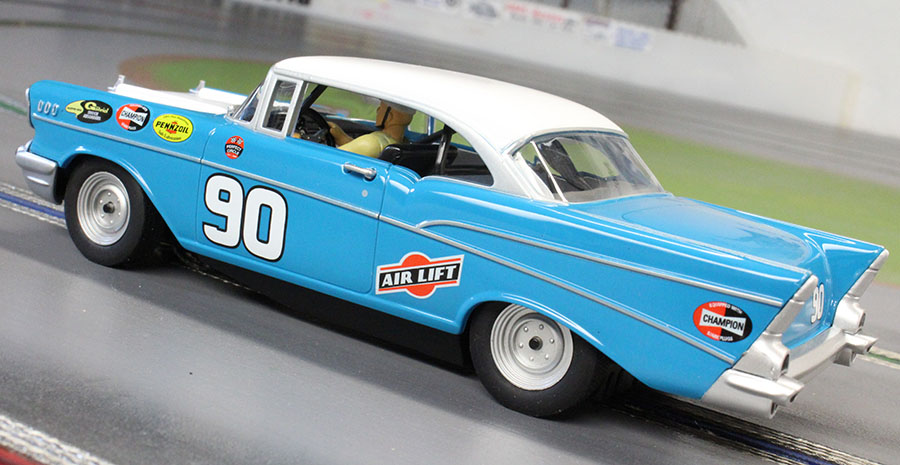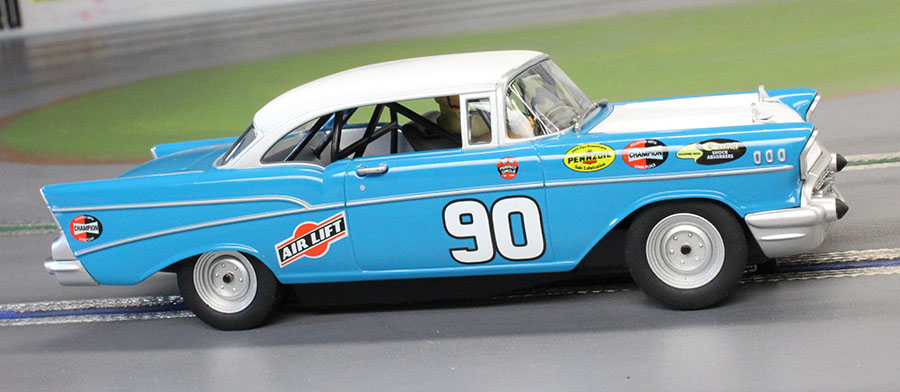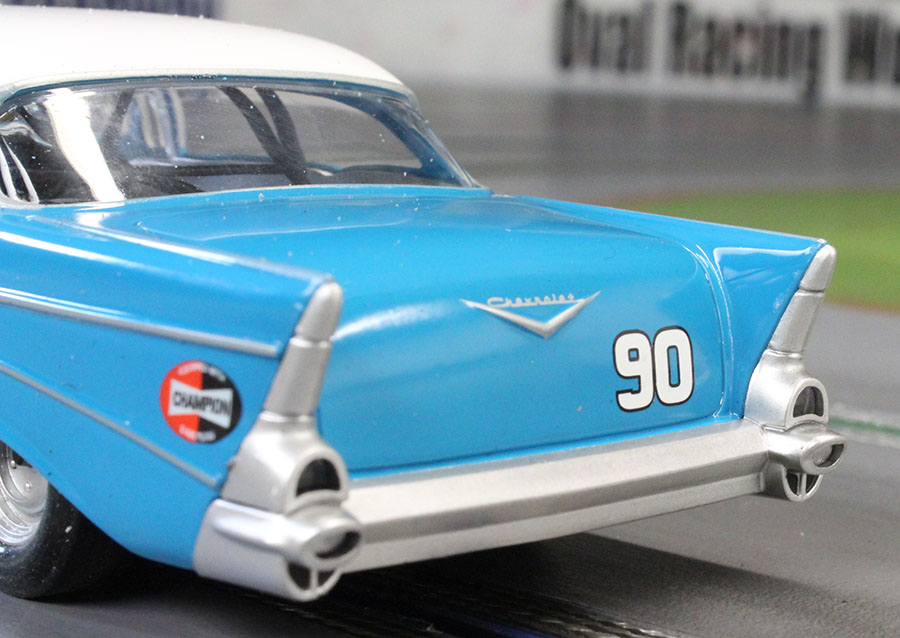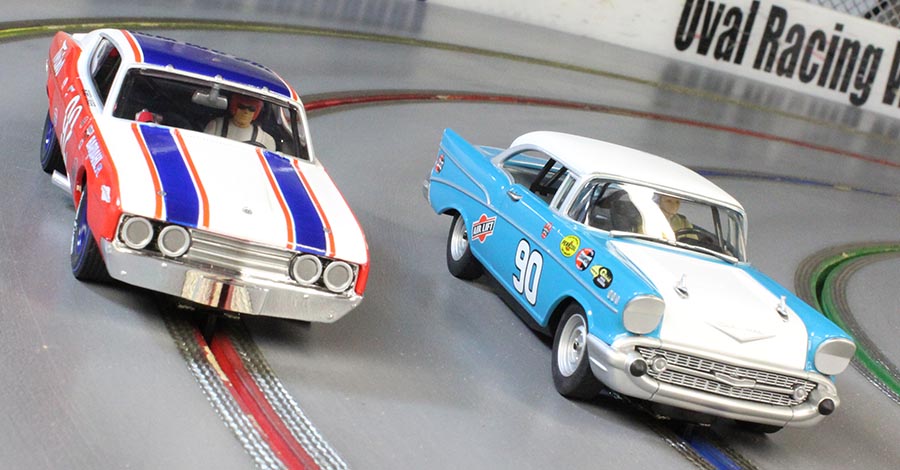 Not perfect for the fine scale enthusiasts but I like it just fine. This is one iconic car I cannot get enough of and welcome each one into my collection. It is one less car I have to paint myself and when tuned are a blast to drive.
-Harry
Model acquired from:

Support those who support YOU through articles like this.